FEATURES
On "Frame Loop," Peter Zummo Became the Master of Spontaneity
By Andy Thomas · March 14, 2018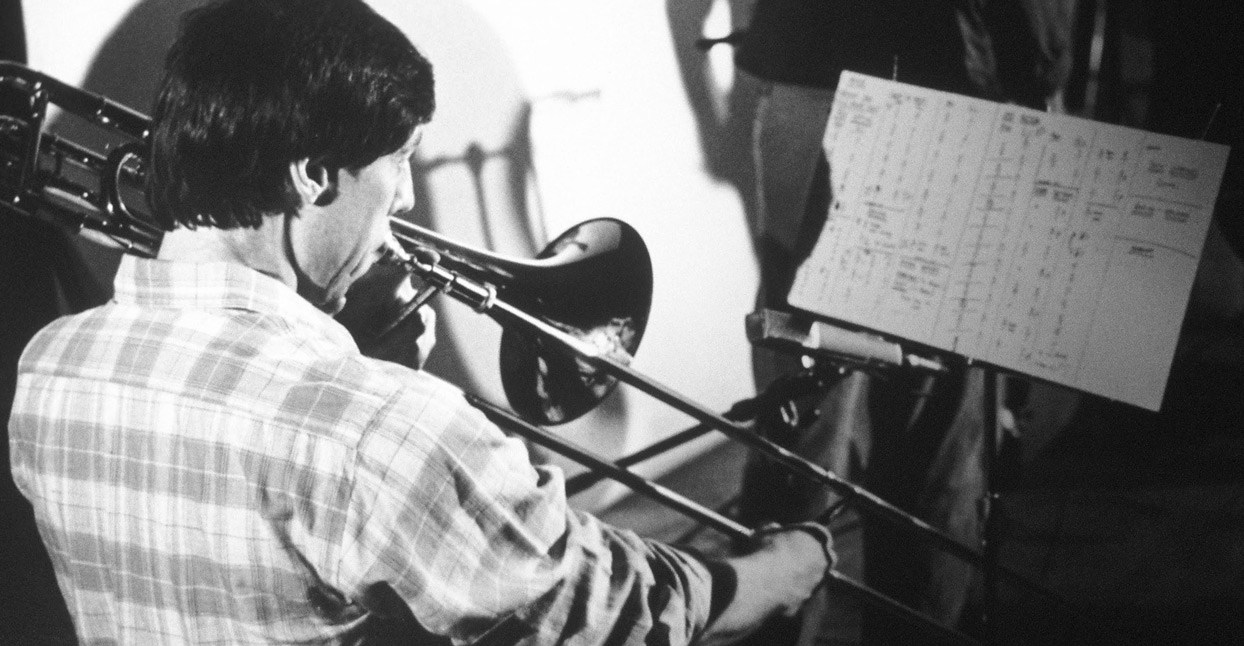 In September 1985, experimental choreographer Trisha Brown premiered her ballet, Lateral Pass, at the Walker Art Center in Minneapolis. The work was coupled with a live set by trombonist Peter Zummo and an orchestra that included his longtime collaborator Arthur Russell on his signature amplified cello, alongside fellow musicians from New York City's avant-garde. Nearly 30 years later, the Foom label released Lateral Pass as part of 2014's Record Store Day offerings. Now, the label has reached deeper into the Zummo archive, releasing the original rehearsal music from the sessions that were adapted to create Lateral Pass.
Merch for this release:
Vinyl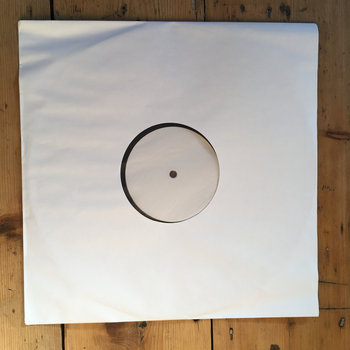 Originally thought to have been lost forever, the recordings were rediscovered by Zummo, hidden away in his studio. "I used to record everything because I enjoy the whole process," Zummo says today. "I love microphones, acoustical spaces, and machines. So when I found the tapes in the mess I called my studio in Staten Island; I didn't know if had ever even listened to them before." The old tape recordings have now been released on an LP entitled Frame Loop.
Whether adding quivering trombone riffs to Russell's mutant disco records or creating space for the dancers to improvise on Lateral Pass, Zummo's playing is both unique and recognizable. "I was originally studying trumpet and actually taught myself to play trombone," Zummo says. "I have always thought that my sound was sort of a cross between a trumpet and synthesizer. So I'm thankful that I never had any training."
Zummo had been introduced to the alternative New York dance scene through his wife, Stephanie Woodard, who was a dancer and choreographer. "We were living in Connecticut in the early '70s when Stephanie became involved with some experimental New York choreographers," Zummo recalls. "Then we went down to New York to see The Grand Union, which was the collective that had Trisha Brown, David Gordon, Yvonne Rainer, Douglas Dunn. I was very impressed, it was very experimental."
While in Connecticut, Zummo attended Alvin Lucier's first electronic music class at Wesleyan University, where guest artists in residence included Japanese Fluxus artist Yasunao Tone and the American minimalist John Cage. On arrival in New York in 1975, he immersed himself in the experimental downtown scene, appearing in all-night loft performances with Woodard and dancer Wendy Perron. "I was writing music and interacting with whatever Stephanie and her colleagues were doing, often as the only musician in the loft space with the dancers," Zummo recalls. "And I learned that none of the rules of music applied—I could just do what I wanted." It was at one of these shows that Robb Baker, editor of the Soho Weekly News, asked Zummo to write a column called Concepts in Performance. Assignments would introduce him to many of his future collaborators, including La MaMa experimental theater company, home to musicians like Bill Ruyle.
That's also how Zummo met Russell, a cellist who in 1973 moved to New York City from Iowa. He became a booker, then music director at the venue The Kitchen. "Back then I had this conflicting thing of engaging with the downtown music scene, doing serious music while [also] being drawn into pop," Zummo recalls. Along with Russell, another artist moving between pop and experimentation was trumpeter and regular Zummo collaborator Peter Gordon, leader of Love of Life Orchestra. "He was starting the big band idea and we had some experimental rehearsals and Arthur was there," Zummo says. "At that time, Arthur was looking for 'his people,' going around and approaching those he wanted to work with. I had a loft on the third floor on 22nd Street and I was playing around with tape recorders. Arthur was downstairs on the street yelling up for me. And from there, we just started doing stuff together."
Merch for this release:
Vinyl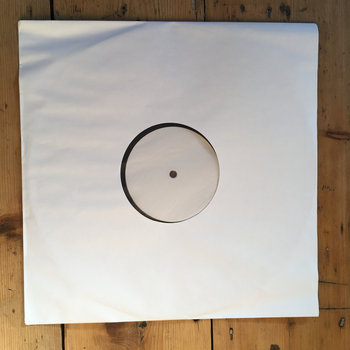 Their performances together in the late '70s included the mixed media project Instrumentals. Also during this period, Zummo and Modern Lovers' Ernie Brooks also appeared in The Flying Hearts, Russell's sprawling new wave group with guests like David Byrne, Jerry Harrison, and Allen Ginsberg. But Russell and Zummo are perhaps best known for their collaborative work on a string of avant-garde disco and proto-house records that still sound like the future today. In a magazine article on Russell in 2001, DJ/producer Steve D'Acquisto told me how his friend and collaborator had wanted to create "the White Album of disco." The result was 24→24 Music, recorded in 1979 and released in 1981 on Sleeping Bag Records, the label Russell set up with entrepreneur William Socolov. "We recorded on a full moon during all-night sessions," Zummo says. "Arthur even believed if you did a tape transfer at the moment of the full moon then the magnetic part of the tape would align."
Apart from Russell's amplified cello, the signature of all these mutant dance records, like "Go Bang" off 24→24 Music, was Zummo's characteristic horn. "Every track that you have heard that has got that wobbly disco trombone vibe, it's always him," DJ Gilles Peterson said recently in a feature on Zummo for BBC 6 Music. "He has been in your subconscious for many, many years."
One of Russell and Zummo's greatest avant-garde dance records was another Sleeping Bag release, School Bell/Tree House, from 1986, recorded under the name Indian Ocean. "I walked into the studio and there was this music stand with pages and pages of syncopated lines," Zummo recalls of the recording session. "I asked Arthur where he wanted me to start and he said, 'Anywhere.' And by that he meant anywhere on the page or anywhere on the beat."
Zummo and Russell's most exploratory work took place at a basement rehearsal space they shared in a co-operative arts complex in the West Village known as Westbeth. "We would sight-read Christian Wolff's Ten Exercises and experiment with old cassette machines, amplifiers, and other sound equipment. And that was the period when I started working on the music that would become Lateral Pass," Zummo says.
For a sense of the experimentation at work at Westbeth during this period, check the demo recordings from 1982-83 that emerged in 2015 on the LP Corn, released by Audika Records. "Arthur had this setup that was the Ampeg Gemini I guitar amp through which he would play his cello," Zummo says. "Then he had a big extra speaker cabinet with the 'Philip Glass Ensemble' stenciled on the top because he had found it on the street when Philip threw it out. It was a big visceral sound we created. But I never knew where he was going with any of this stuff."
Merch for this release:
Vinyl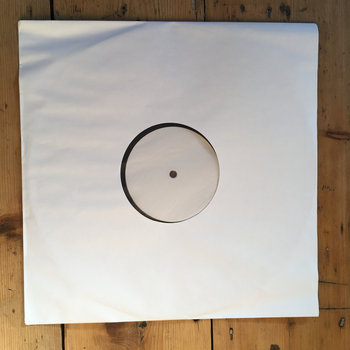 The experimentation also resulted in Russell's minimal masterpiece Tower of Meaning, conducted by pianist Julius Eastman and released on Philip Glass's Chatham Square label in 1983. Some of the other groups Zummo appeared with included the Downtown Ensemble, post-punk jazz subverters The Lounge Lizards, and his own ensemble Zummo Labs. As well as the many interconnecting collectives, the early '80s downtown scene was defined by its cross-cultural experimentation of music, dance, theatre, and art. Mixed arts collaboration was central to the postmodern aesthetic of Trisha Brown, who approached Zummo after watching a performance he had scored for Stephanie Woodard and Wendy Perron.
Brown commissioned Zummo to write Lateral Pass. From there, he chose Russell (on amplified cello), Bill Ruyle (on marimba), Mustafa Ahmed (on congas), and Guy Klucevsek (on accordion) to round out the orchestra. "I would go to Trisha's loft and she would show me what she was doing and the concept for the piece," Zummo recalls. "And I would try and find out the freedoms I had in making the music. My instinct is that music for dance has to leave space for the rhythm and gestures of the dance. My idea was to create transparency in the music. There was much more I recorded out of which a few items were distilled to become the score for Lateral Pass. And that is why Frame Loop is so different in a way, but you can hear some of the melodies coming in."
These original recordings that have now been released as Frame Loop were recorded live during a number of freeform sessions. "Trisha would invite the musicians to attend rehearsals where she used 'building' as the term for what they were doing. And that meant building an inventory of phrases of movement that could be later arranged," Zummo says. "And these rehearsals were like my musical equivalent of that, where I had written these lines on several sheets of paper with lots of notes. It's all pretty quick syncopated music and very rhythmical with variations which change in the tiniest way from one line to the next."
The LP consists of two alternative versions of "Song II: Left; On The Beat" and "Song II: Right; Off the Beat" with an additional one-minute "Song I: Extract." Alternating between hypnotic minimal passages and improvised jumps, each player traverses the sonic landscape, with rounds emerging before they drop out. "It sounds like we are just sight-reading because you can hear Bill come in at half-speed on one track and not quite get it right, then I start some lines and don't quite finish them, and the beat keeps getting turned," Zummo says. "It has something to do with a minimalist sensibility relating to repetition, and then the improvisational part is how—without any words being spoken—we end up stopping and the other person comes in."
Frame Loop will be essential for those who have followed the unique work of Zummo and Russell over the years. That doesn't diminish Zummo's shock when he revisited the sessions for this re-release. "I was surprised how good my playing sounded," he says. "I am always working on my technique and my music, so I assumed I sucked back then. But I was also surprised how good the ensemble sounded in what were really just research rehearsals with the musicians."
–Andy Thomas