FEATURES
Electronic Producer Peder Mannerfelt Is Focused on the Present
By Shawn Reynaldo · February 28, 2020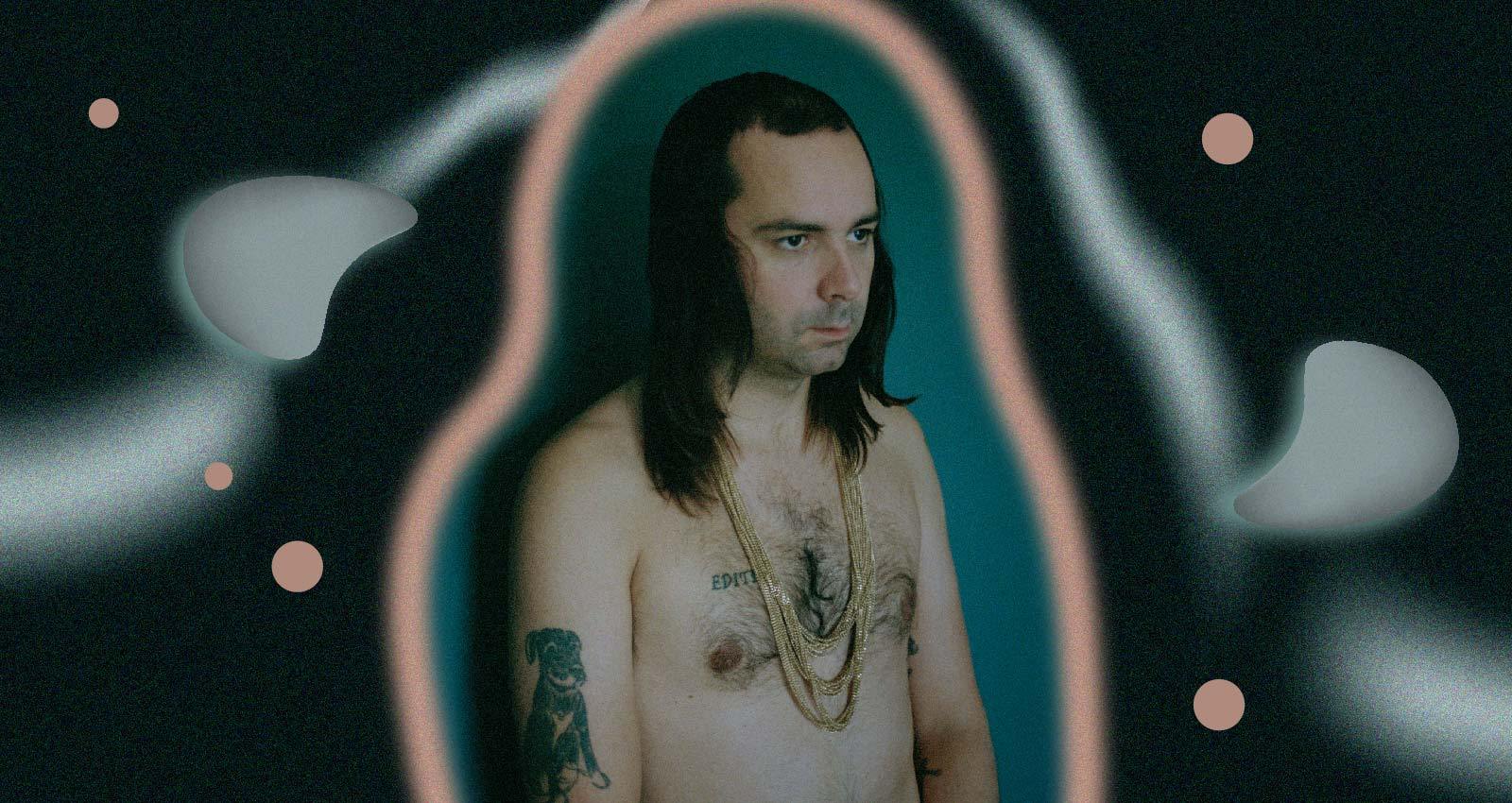 Electronic producer Peder Mannerfelt doesn't really see the value in longing for the way things used to be. "I'm so tired of people moaning and being negative," says the Swedish artist. "Moaning about stuff is never going to get you a gig. It might get you some pats on the back, but it's certainly not going to help the scene."
Mannerfelt has been producing for nearly two decades, and while he recognizes and values the pillars of electronic music's past, he's more excited about its present. "There's so much amazing music coming out these days, and the level people are producing at is mind-boggling," he says. "I'm constantly thinking, 'Shit, I need to up my game.' I always feel like I have to try harder, and it's competitive in a way, but I think that's good."
.
00:10 / 00:58
That drive has certainly helped to keep Mannerfelt busy. His most recent offering was January's Like We Never Existed, an EP of blistering, untethered techno for UK duo Karenn's Voam label, but he's dropped a flurry of bass and techno mutations via labels like Hinge Finger, Numbers, Avian, Seilscheibenpfeiler and his own Peder Mannerfelt Produktion imprint over the last few years. He's also an avid collaborator, serving as one half of Aasthma (with techno veteran Pär Grindvik) and Roll the Dice (with composer Malcolm Pardon). The latter have a new record, Assimilarity, coming in March, which expands their collaboration to include artists like Alessandro Cortini, Sophia Loizou, and El Perro del Mar.
Working with others has always been a major part of Mannerfelt's creative practice. Even as a teenager, he played guitar in several bands, and after learning some basic production chops—thanks to a two-year stint at a commercial studio called Murlyn (in which he famously played a minor, uncredited role in the production of Britney Spears's "Toxic")—his first major electronic music endeavor was a partnership with Henrik von Sivers. Together, they were known as Van Rivers & The Subliminal Kid.
"Collaborating is way easier," he says with a laugh. "When you're on your own, all these decisions take so much time and it's just really hard. But if you have someone to bounce things off, it all goes so much faster and it's also much more rewarding and fun when you open yourself up to critique and what the other person has to say."
It was during the Van Rivers & The Subliminal Kid years that Mannerfelt was introduced to Karin Dreijer, better known as Fever Ray and one half of The Knife. "I was nervous," he says. "The Knife are like semi-gods here in Sweden. I call Karin a friend now, but there are few other artists that I hold in higher regard." Van Rivers & The Subliminal Kid wound up producing half of Dreijer's self-titled solo debut, and also lent their talents to albums from Blonde Redhead and Glasser.
Once the duo parted ways—an amicable split hastened by von Sivers's emigration to the U.S.—Mannerfelt had to start from scratch, at least creatively. "We were trying to do techno together," he says, "or at least I was trying to learn how to do techno. And I never really felt that I had mastered it." Nevertheless, he soldiered on, working under his own name and eventually finding a way forward once his friend Paul Purgas (of experimental techno outfit Emptyset) heard some of his unfinished tracks. "He was like, 'Hey, hang on, this is great. Just mute that, mute that and you have an amazing track,'" says Mannerfelt. "He said to use two channels instead of 48. That was a massive eye-opener for me, that I just needed to reduce everything."
.
00:10 / 00:58
Since then, Mannerfelt has become downright prolific, and the acclaim for his work has only grown as he's increasingly veered from the standard techno template. He also teamed up with Dreijer again—this time on his own—and played an even bigger role on the second Fever Ray album, 2017's Plunge. Between his solo and collaborative work, he's found a zone in which he's comfortably blurring lines between techno, ambient, bass music, dancehall, and more, developing a sort of sonic diversity that he attributes to his own inability to focus. "I get bored with stuff and I can't help myself in a way," says Mannerfelt. "Even though I might set out to be really stern and make techno, it always ends up somewhere else. Somewhere along the line, I guess I just stopped giving a shit and started doing whatever."
It may sound cavalier, but Mannerfelt is enjoying himself, and it's not just music that has him fired up. He's also become an outspoken advocate for greater inclusion and diversity, both on social media and with his musical endeavors. "[White men] have been running the world for so long, so it's definitely our responsibility to speak out," he says. "It's not up to someone else to do that." In 2018, he released a one-off track called "I Stand Up and Say, Toxic Masculinity Has Got to Go Away," and when it comes to the curation of Peder Mannerfelt Produktion, he's made an effort to prioritize women artists, along with producers who aren't from the usual hubs in Europe and North America. In his mind, these efforts are essential to the health of the electronic music community. "Ten years ago," he says, "there were no women on DJ bills. It was 100% men and there was a very different energy. We needed to get different perspectives involved. It makes things much more fun, and also more interesting than just listening to the same people over and over again."