FEATURES
The Peacock Affect Want to Play Sad Music
By Annie Zaleski · August 08, 2016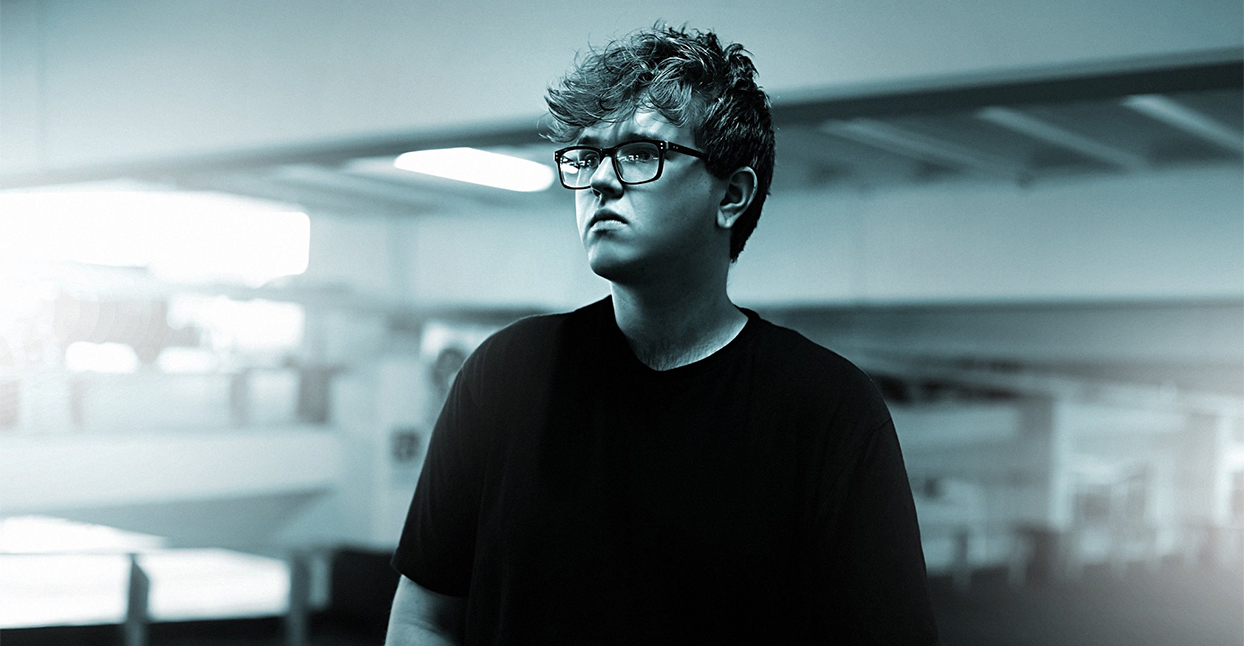 Some artists depend wholly on outside producers or bandmates for guidance on musical quality control. George Holman, who records introspective indie pop under the moniker The Peacock Affect, is an exception to that rule. Not only is the Exeter, UK-based musician his own harshest critic—he's discerning about which songs see the light of day.
"I record a lot of songs which never get released, because I don't feel they're good enough," he says. "[But] I look at my own songs, and I change my mind about them. Sometimes, I listen to one of my songs and I go, 'Oh God, this is awful.' Then, sometimes, I listen to it and I'll be like 'Oh, I love this. I'm so proud of this.' But that's just me. When I get sad, I feel like all my songs are rubbish—they aren't good enough. And then when I'm feeling better, I don't feel like that too much." He laughs.
The seven songs on The Peacock Affect's latest EP, The Rainbow, bear traces of familiar inspirations: '80s British jangle a la Felt, spare acoustic folk and a hint of ambient dreampop. However, in Holman's hands, these influences feel new, thanks to impeccable, spacious arrangements that give the music room to breathe. Intimate standouts "Spaceship" and "Untitled #1" boast feathery, morose riffs, while the mournful "Bye" threads distressed piano beneath twinkling guitars. Holman is a versatile vocalist with expressive range; he'll switch from keening falsetto to a low-register growl, sometimes in the same song ("Spaceship," "Bye"). The Rainbow feels like a watercolor painting—faded and delicate in some spots, in others, vibrant and strong.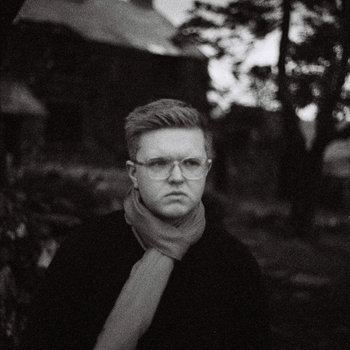 .
00:10 / 00:58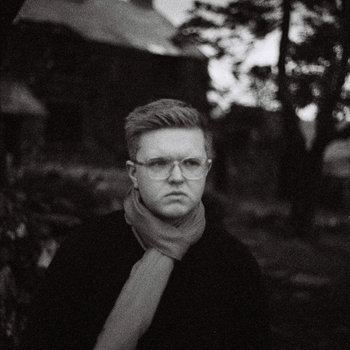 Holman says the initial thematic arc for The Rainbow EP centered around "the idea of consciousness." (That didn't pan out, although "Sleep," an agonized song referencing suicide, is a holdover from that concept.) The EP is steeped in the kind of melancholy, disorientation, and anxiety that drags down waking life. "I'll never be what I try to be/ I'll never find someone who loves me/ And I'll never be who I want to be," he sighs on "Average Looking Room," while the longing "A War In Venice"—written while he was on "the worst holiday ever"— captures the pain of romantic distance.
Perhaps surprisingly, The Rainbow's emotional suckerpunches have oblique origins; Holman name-checks Heatmiser's "Christian Brothers" as an influence on "Average Looking Room," and the horror video game Silent Hill 2 was another. These eclectic influences reflect Holman's upbringing in a musical family that appreciated innovation: His dad was into David Bowie; his mom loved Michael Jackson.
Holman had the benefit of supportive relatives who actively kickstarted his musical development. His mother plays piano on The Peacock Affect records, and is part of his live band ("Sometimes me and my mom just jam," he says). His guitar-playing older brother Oliver, who's six years his senior, is the person who first nudged him toward performance.
"When I was a kid, he really wanted me to be a bassist," Holman says. "So on my 10th birthday, he got me a bass. I just played bass loads as a kid, constantly, just doing covers. It was really good fun." At first, the aspiring musician was heavily into punk—especially hardcore punk. "It was a way of life for me for about four years," he says. "I honestly thought I would never move on from it. But I did. I love punk. I think that the culture of it, the tribalism of it, the way you dress and everything, made us feel like we were part of a crew. That appealed to me when I was young. I hated school so much, and that made me drive towards punk even more, because it was so anti-establishment."
.
00:10 / 00:58
He eventually gravitated toward other types of music, becoming a Smiths acolyte and Morrissey wannabe. "It's embarrassing—I'd dress like him, speak like him, sing like him." There's certainly a subtle Smiths influence on The Rainbow—in particular, in the antique jangle and watery guitar tones—and in Holman's career overall. In fact, he started the Peacock Affect as a side project of his other band, Molly The Odd (which also features his brother, Oliver) because he "really wanted to play some sad music."
Today, Holman says, "my taste in music is a lot more open-minded. When I wrote most of my early songs, I was about 16, 17, and I was kind of small-minded with my tastes. Now, I really love hip-hop, [and] I like all sorts of happy music and sad music." His philosophy toward the Peacock Affect is refreshingly utilitarian "If I like a song I've written, I'll release it. If I don't, I won't release it. It's as simple as that."
That doesn't mean he skimps on emotion—far from it. In fact, The Peacock Affect's music is so successful because of its purity and lack of artifice. Holman isn't afraid to make himself vulnerable, but he does so with purpose and clarity. "Usually, I have piles of lyrics next to my bed and poems I write on my phone—just random lines and stuff," he says. "I just enjoy writing songs when I feel like it, when the moment takes me," he continues. "It's important that I write a song when I feel like writing a song, not when I have to or need to. It's definitely the way forward—for me, anyway. I've heard Eminem apparently goes in the studio, and they just work at it. He writes great stuff, but that's just not the way I work. I just do it when I feel like it. I feel that's the way most art should be made."
—Annie Zaleski