FEATURES
Pattern Recognition: Toronto Noise
By Carl Wilson · July 29, 2016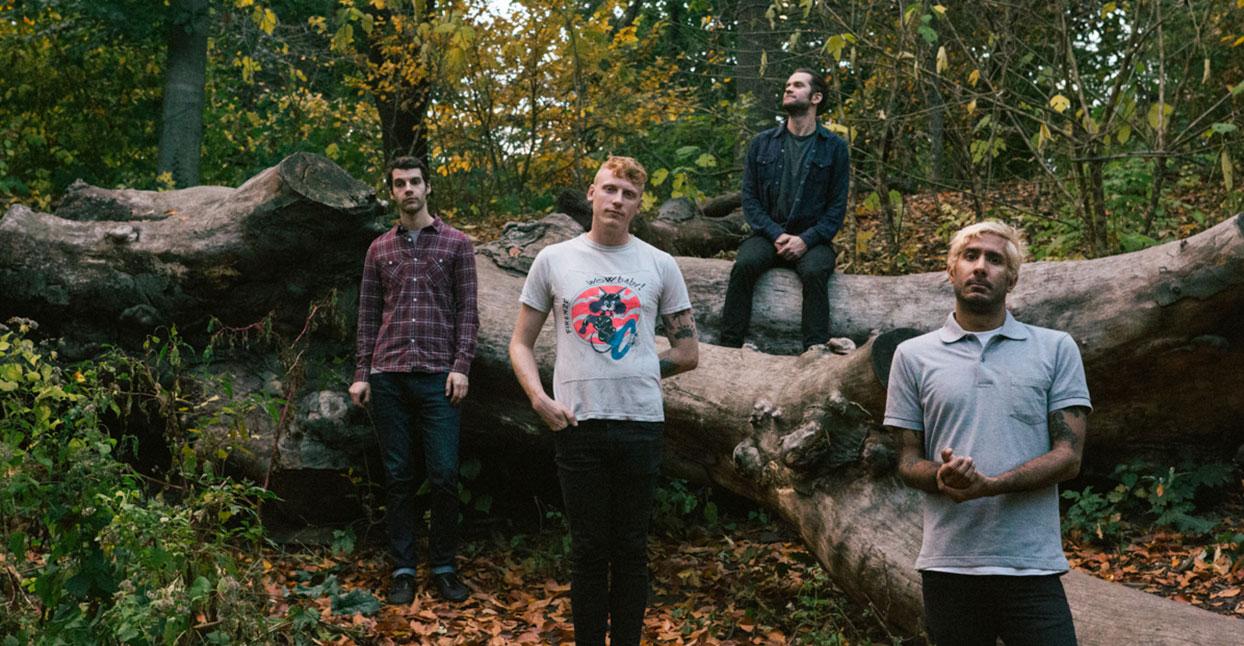 Carl Wilson is a music critic residing in Toronto. "Pattern Recognition" is a monthly column in which he discusses patterns, genres, and things he likes and dislikes.
Trust him, he's an expert
.
When you think of music from Toronto, you're likely to think of Drake, the walking meme who perches atop the CN Tower as well as the Billboard charts—the better to survey the running of his woes. With Drake's explosive global appeal, a retinue of other Toronto-area rap and R&B artists have found overdue recognition, perhaps in part due to his love of his hometown and its prominent place in his lyrics. Alternately, casual listeners might associate Canada's largest city (the fourth-largest in North America) with certain rock collectives of the early aughts, or various heirs to the aslant songwriting tradition of Gordon Lightfoot or Neil Young.
But there's another sound increasingly echoing off the shoreline of Lake Ontario in 2016, and it's far removed from either sad-eyed rappers or quirky guitarchestras. It's less in thrall to the city's rep for polite braininess and more befitting its former notoriety as the domain of its dumpster-fire mayor, the late Rob Ford. It's a sound that bends with the forces of ratcheting rents and generational friction, and lashes back with twice the fury and creative humor.
Rock fans have been served notice on Toronto noise by razor-wire-guitar specialists Metz (signed to Sub Pop since 2012) and by the ever-more-prominent snotty-charm offensive of PUP, whose second album The Dream Is Over appeared this spring to strut and fret its half-hour upon the stage. But they are merely two plucked from an extensive, intertwined undergrowth of the loose and loud.
.
00:10 / 00:58
This booming bloom was seeded in makeshift DIY spaces such as Soybomb HQ and the now-shuttered Garage, and cross-pollinated by DIY labels such as Buzz Records, Telephone Explosion, Pleasence, Not Unlike and Hand Drawn Dracula, among others, as well as the online music-blogging-and-distribution collective Weird Canada. One stage in the scene's kudzu-like expansion was vividly captured in the 2014 documentary short Untold Noise, directed by Nicole Lawr and produced by Ariel Yang. The film features live performances and interviews with many of the musicians and label runners, highlighting the terrific but somewhat lesser-known bands Soupcans, HSY and, best of all, the now sadly kaput Thighs, who sounded like a hybrid of some of my favorite acts of all recorded time, such as The Ex, Pere Ubu and Royal Trux, if that hybridization took place in a hailstorm of icepicks.
However, there was a contextual gap in the film, represented by its opening soundbite, from one of the interviewees: "What about Toronto cultivates an independent, do-it-yourself mentality? [Pause] I don't really know." The majority of the subjects seemed only fuzzily aware of the lengthy, albeit unstable, lineage of independent and experimental music, art, and publishing in Toronto, a counterforce to the frequent stuffiness of the city's role as Canada's elite and corporate cultural hub. What's more, there's an ancestry of heavy racket that goes back to the 1960s garage stomp of the Ugly Ducklings and Rush's early metal days. As was true everywhere, there were scads of distortion-pedal-busting bands here in the alt-rock mid '90s. That particular era retains a halcyon glow for many of the current generation, such as singer Shehzaad Jiwani of Greys, whose style is summarized effectively by a track title on April's Outer Heaven album, "Complaint Rock."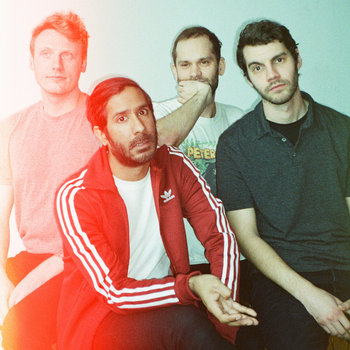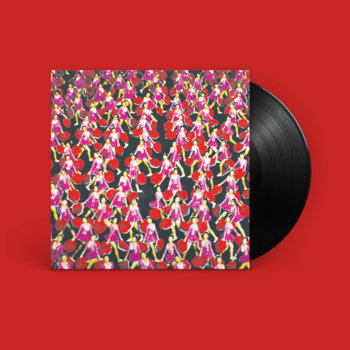 .
00:10 / 00:58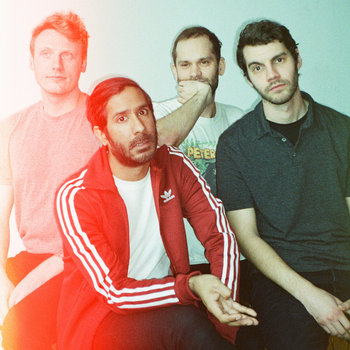 Merch for this release:
Vinyl LP, Compact Disc (CD)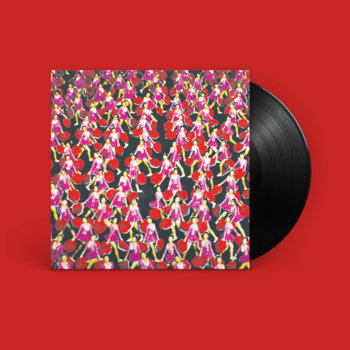 But this might be the first time in Ontario's capital since the earliest wave of Queen Street punks such as the Viletones and the Demics that the highest-decibel elements of the rock scene haven't been nudged to the margins. When independent Toronto rock last had a media moment (under the much-disputed banner of "Torontopia") in the early-to-mid '00s, for instance, drywall-destroying units such as Anagram, Lullabye Arkestra and the Sick Lipstick were less celebrated than the supergroupish Broken Social Scene or the compositionally-inclined Owen Pallett (then called Final Fantasy).
Today, though, many of the links back to that period that remain (relatively) intact. Anagram has become Surinam. Fucked Up is on hiatus, but remains one of the world's most beloved and conceptually fertile hardcore bands—or at least the most beloved hardcore band that also stages contemporary opera. The badly-behaved Teenanger, which includes the founders of Telephone Explosion, rages late-adolescently on. The music of avant-raconteur Slim Twig, a.k.a. Max Turnball, has become less minimalistically abrasive and more harmonically dayglo, but still dabbles in discomfort. (Turnball also plays a supporting role with U.S. Girls, a.k.a. his wife, the comparative Toronto newcomer Meghan Remy, whose earlier four-track submarine-wreck sound has evolved into the sonic crispness and intellectual sophistication of her recent 4AD album Half Free.)
And Jonny Dovercourt, director of the 16-year-old DIY-concert-scene institution Wavelength and formerly of "Torontopia"-era bands such as Republic of Safety, now plays bass in the more dystopian noise-gaze trio Several Futures—think J.G. Ballard by way of both musical and military drones. Their recent album, Before You Forget, includes "Cul de Sac," a song that Dovercourt has described as grappling with ambivalence over "not recognizing what the city's become."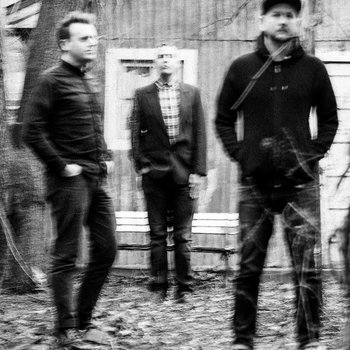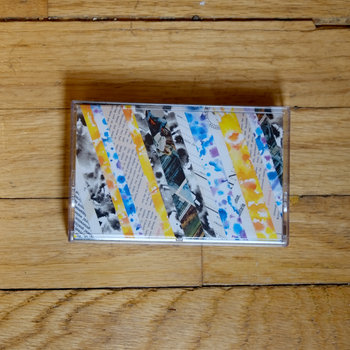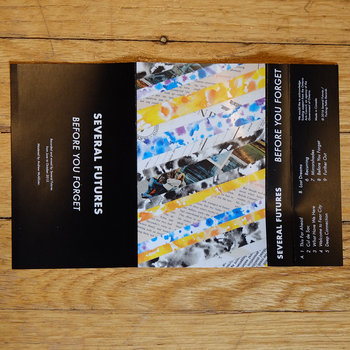 .
00:10 / 00:58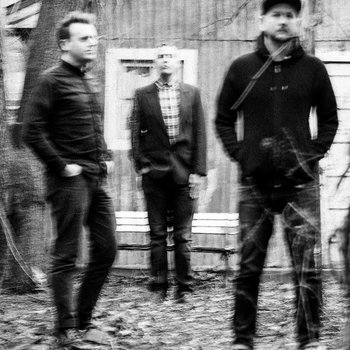 Merch for this release:
Cassette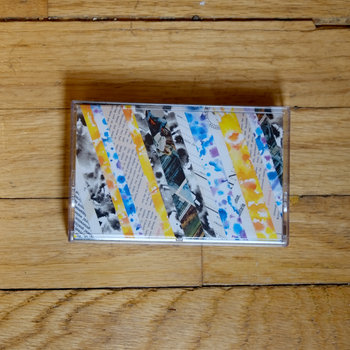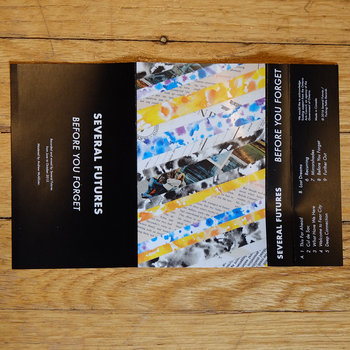 You could explain the rise of Toronto noise as part of a broader musical trend: By the turn of the last decade, "indie" snobberies had worn thin, and young people were seeking the rawest extremes away from the dominance of digitally-programmed pop and festival EDM. Rock may be dead, in other words, but its zombie remnant wants to devour your brains.
Still, I'm more inclined to see this revival through the lens of the urban transformation that Dovercourt noted. In the past decade, Toronto has grown ever bigger, more developed and more diverse. But it's also gotten more mismanaged and divided, as the recession, the Ford fiasco, and other factors have escalated class, race, and regional conflicts. An insane real-estate market (the housing bubble never burst here) pushes former downtowners further to its edges, or even out of the city altogether, and makes venues and rehearsal spaces dodgy propositions. The optimism that had Toronto artists half-jokingly conjuring utopia collapsed, and there was a lengthy fallow period during which Toronto music seemed to slide back into its default careerism. For years, I stopped following local band-based music nearly as closely as I had before.
While many of the figures in the Untold Noise documentary seemed shaky on even fairly recent local music history, I was on the other side of that epistemic break, slow to detect the revival in action. (I heard about the Garage, for example—a literal garage in Toronto's Chinatown area, where many of these bands played from 2011-2012—but I never went.) When I began noticing, though, I wasn't surprised that the music had become more furious, frustrated and cacophonous: It fit Toronto's new tempers.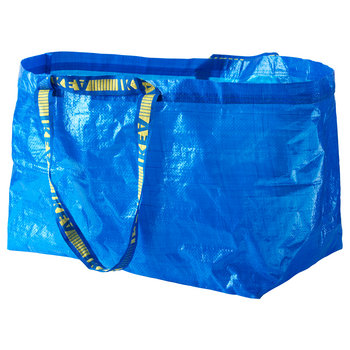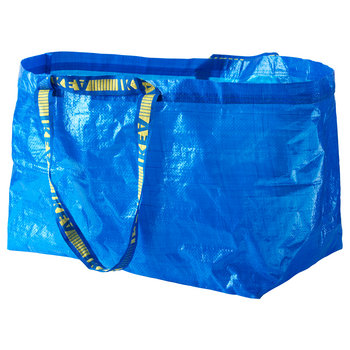 Which is not to say all the bands sound alike, by any means. The excellent New Fries, fronted by Anni Spadafora, has a no-wave, performance-art sparseness and spontaneity that's at quite a remove from the thrash of bands like Greys or, say, Champion Lover. Many follow pathways broken by veterans Odonis Odonis into more industrial, droney and dark-ritual thickets, such as Bile Sister or Cell Memory. Fresh Snow mixes those inclinations with lighter stretches of chamber-pop melodicism, while Fake Palms covers it all in shimmer. Casper Skulls lends the sound a speak-sing groove and The Holy Gasp give it a good freaky, Fugs-y goosing. Even relatively straight-ahead Toronto bands such as the acclaimed Dilly Dally say they have drifted toward heavier textures under the influence of the local ambience.
The list could go on for ages. Like Toronto's apparently neverending condo construction boom, surely it will bust eventually, as subcultural cycles here always do. At least this time it seems sure to come tumbling down with a mighty, ear-splitting crash. They might break up, break down, sell out (whatever that means these days) or quit and go back to school, but they're gonna do a little damage before they go.
—Carl Wilson