FEATURES
Patrick Flegel Makes "Confrontation Pop" in Drag as Cindy Lee
By Luke Ottenhof · March 06, 2018
Patrick Flegel, the former frontman for defunct Calgary quartet Women, has been performing as Cindy Lee, his drag queen "confrontation pop" project, for the past six years. While Women flirted with the avant-garde and blurred genre lines, Flegel has cultivated something more immediately indulgent with Cindy Lee.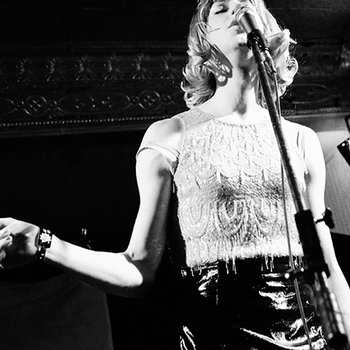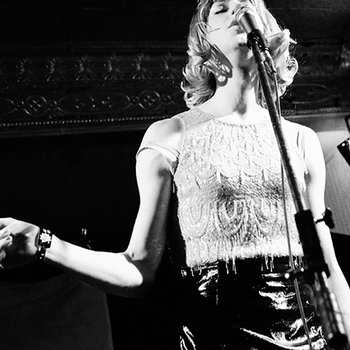 Merch for this release:
Vinyl LP

Flegel's work is marked by a series of juxtapositions. Formalist popular styles are hassled and prodded by alienating aesthetics and sounds. The tracklist of Cindy Lee's upcoming record Act Of Tenderness reads like a pop album from 1956. Titles like "A New Love Is Believing," "The Last Train's Come And Gone," and "Quit Doing Me Wrong," suggest something more conventional than the industrial whirr Flegel favors. Lead single "Power and Possession," with its soft, falsetto chorus of, "Don't say another word / Don't break my heart in two," is buoyed by a reverb-drenched hum of shimmering, steely guitars. Flegel toys with pop sentimentalism, then twists it.
Merch for this release:
Vinyl LP
"It's both, because that's just what I like," he says of the mix, hunched by a window in his Toronto apartment. "It's kind of the same idea as the Women band, just wanting to mix all these different things." He recalls how New York duo Suicide found ground in traditionalism, but mangled it, too. "I'm into that. That's just my nature: all or nothing extremes." He doesn't believe in prescriptive genre essentialism either, rejecting the idea that his project is "noise." "It's funny to call it that," he says, dubbing it instead, "confrontational music." "I appreciate going further. It's unconventional sounds, and maybe no rhythm or no standard Beatles instrumentation. It's that idea of a new sound."
Flegel, historically inextricable from his plucky, complex guitar work, has found it freeing to give the instrument some breaks while performing as Cindy Lee. "It feels so good to not have it in your hands," he smiles, rolling cigarettes by the open window. "It's more like you're in a movie or something."
Merch for this release:
Vinyl LP
Cindy Lee was directly born, for better or worse, from the wreckage of Women. Following a well-reported onstage conflict at a show in 2010 on Vancouver Island, the band dissolved. Flegel says he had a "mental shift," hopping out of the van in nearby Vancouver and refusing to get back in. "It was really ugly," he shrugs. "Mike [Wallace], who was the drummer [in Women], stayed behind and babysat me. He didn't even know what to do with me." It was around this time that Flegel started dressing in drag. "I just had this conviction," he says. "Initially, that had nothing to do with music. Fast-forward a couple years, I thought I would combine it with the music I was doing."
Merch for this release:
Vinyl LP
Flegel explains that the name for the new project came from a resident of a small town in the interior of British Columbia, a "really fierce and mysterious" woman. "She was just really cool and tough as hell," Flegel grins.
Prior to Cindy Lee, Flegel had never performed in drag. But soon, it was crucial to the project. At the same time, the musical whims he hinted at in Women could now be fully satisfied. "What I wanted to do was try to do stuff as if nobody's listening," he says. "It's a safe place to be an egomaniac. There's no one there to tell you it's a bad idea, for better or for worse." Despite the significant shifts, Flegel denies being nervous. He notes that he's often late for sets, but not for lack of confidence. ("It does make me feel good when I'm dressed like that," he says.) It just takes a while to get his look right. "It's always cause I'm not ready," he laughs.
While Cindy Lee used to be a multi-person band, Flegel has performed solo for the past few years. Though he notes he might have taken some components of his old band for granted (his brother and best friends played in Women), a change was needed. "I just change my mind all the time. It was like, 'Ugh, I'm so bored of being a boy in a fuckin' guitar band," he says. "Last couple years it's been just me, traditional drag-style."
It's clear that with Cindy Lee, Flegel has found safety and sure footing. "It's like a diva fantasy," he smiles. "You're not a real diva, but you can pretend you are, which is what's so magical about drag. It's kind of the same thing as music: it's a really playful thing to do."
-Luke Ottenhof