FEATURES
Patrice Rushen's "Straight From The Heart" Still Shines 40 Years Later
By Wrongtom · August 16, 2021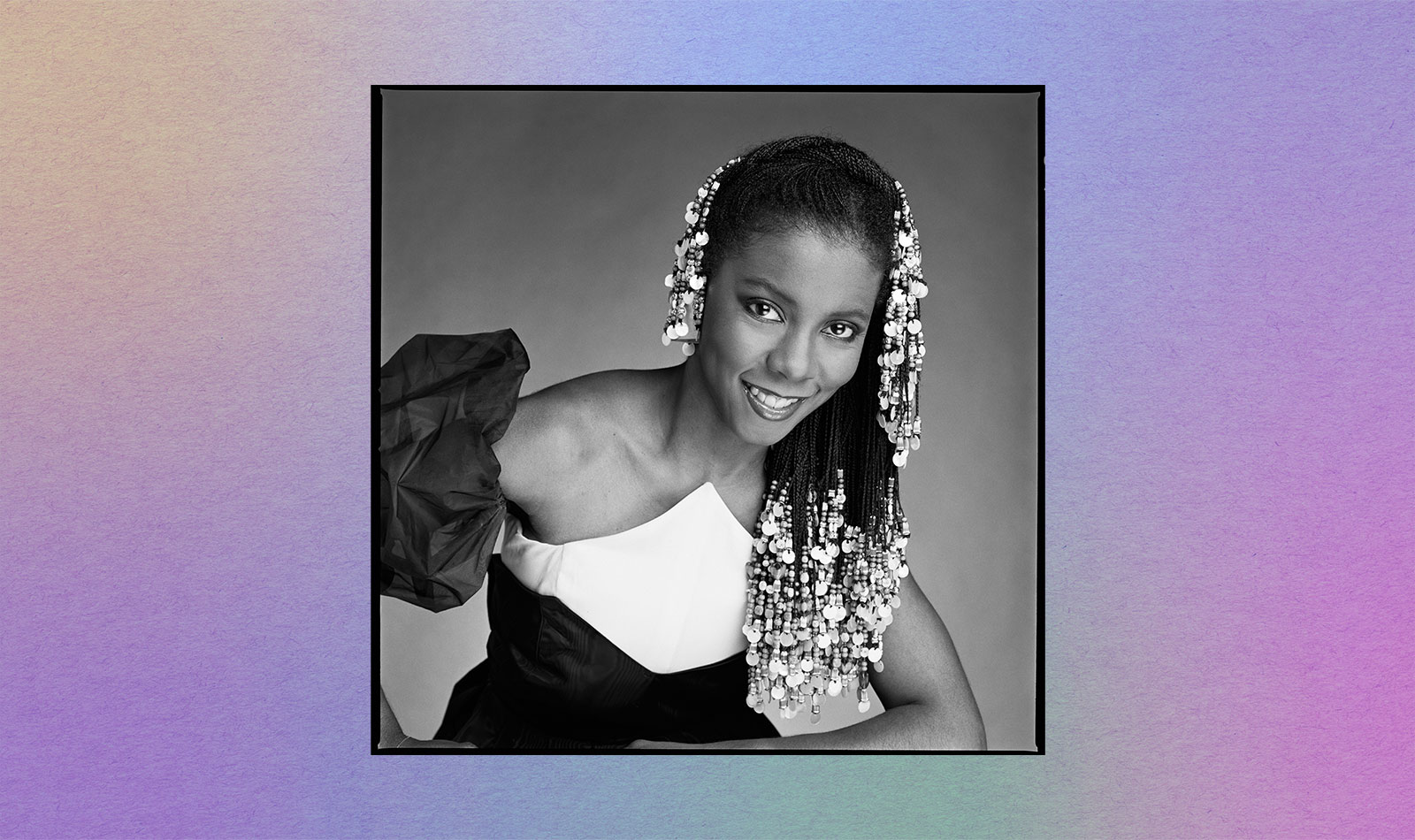 In 1982, Patrice Rushen was a decade deep into a respected recording career when she delivered her seventh studio album Straight From The Heart to her A&R at Elektra Records. The album was a radio-friendly set of dancefloor soul for the post-disco era and it opened with the electric boogie of lead single "Forget Me Nots." The album seemed like a surefire hit—until her label bluntly informed her, "We don't like anything on here." Looking back on the incident now, Rushen is unphased. "You can be all sad," she says, "or you can take action. So we took it into our own hands to get it to the radio."
Being proactive came naturally to Rushen, who started learning piano at the age of 5. "My parents migrated to L.A. from the south, and were given opportunities to go to school, and they wanted us, my sister and I, to be really happy because we were good at something."
Growing up in a lower-middle class neighborhood in South Central L.A. at the turn of the '60s, Rushen devoured her parents's jazz, R&B, and pop collection—"they bought records incessantly," she recalls—as well as the gospel and salsa that was popular in her community. In junior high, she took up the flute, and began playing in groups. "Music took on a different perspective for me, because now I'm part of an ensemble," she recalls, telling the story as if it's happening in real time. "Playing in an orchestra, or band—even if it's a marching band—gave me a new respect for ensemble playing, and the colors which exist [when you put] different instruments together. It changed my piano playing as well."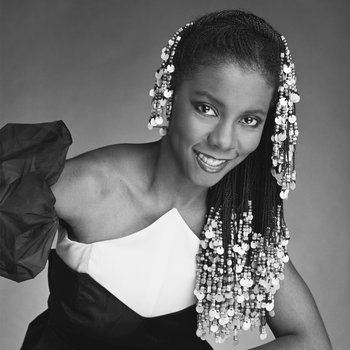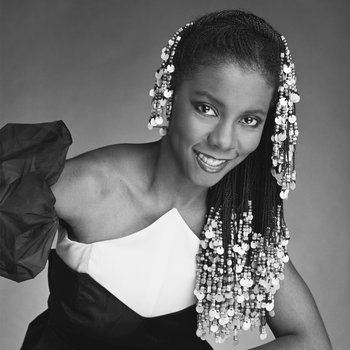 Merch for this release:
2 x Vinyl LP, Vinyl LP, Compact Disc (CD)
In her teens, Rushen joined Msingi Workshop, a collective of young jazz musicians who caught the ear of legendary composers like Oliver Nelson, Tom Scott, and, most notably, Quincy Jones. "What do you want to do?," asked Jones, after hearing Rushen's arrangement of Herbie Hancock's "Watermelon Man." "Oh sir, I wanna write," she told him. "Well you're gonna have to be very, very good," he replied.
"I thought that was the most odd thing to say," Rushen remembers. "Why wouldn't you wanna be very good? But I understood later that what he was saying was that there were gonna be some additional hurdles in my journey that were gonna be based on gender bias, racism, and the possibility of just being told what I can't do."
Fortunately, her first record deal with jazz label Prestige in 1974 had none of those hurdles. "They were really good about giving me complete creative freedom," she says. They'd signed her at 19 as "a pianist who wrote a little bit" and, over the course of three albums, she mixed traditional jazz with more contemporary styles, with the increasing influence of funk and disco as the '70s progressed. These early records did well on Black radio—"You have to remember here in the States, radio was very segregated," she stresses—and Elektra saw crossover potential in the young musician, and snapped her up in 1978.
The following year, Rushen delivered what she thought they wanted: A stomping, string-drenched disco single called "Haven't You Heard?" But Elektra failed to push it. "They didn't make an effort on the marketing side to enhance the possibilities of this crossover that they wanted," Rushen says. "It used to be that you had to sell a certain number of records to get support so you could go on tour."
Merch for this release:
2 x Vinyl LP, Vinyl LP, Compact Disc (CD)
Wise to Elektra's ways, Patrice and co-producer Charles Mims, Jr. delivered Straight From The Heart with what they hoped would be the perfect lead single in "Forget Me Nots." Instead, the label suggested she stop co-producing herself. "Now Quincy's words were ringing in my ears," she says. The record company had told them they weren't going to promote that song either, so Rushen and Mims turned to independent song pluggers, financing it themselves in an effort to get radio play. "People can't buy it if they can't hear it," she explains, "and you can't know if it was a success or failure until the public has the opportunity to respond."
And the response? "Forget Me Nots" reached 23 in the Hot 100, 4 in the R&B charts, and went top 10 in the UK. By the time it was Grammy nominated, the label realized their mistake. But it still took a couple of years before they reimbursed Rushen's promotional expenses.
"Forget Me Nots" continued to prove Elektra wrong—and was introduced to new ears when Will Smith sampled it for the Men In Black theme song in 1997. Rushen recalls the request to use her song with wry humor. "The film company sent me a cassette-tape and letter which said, 'Please call us and collect your one time payment of $2000 for a small sampling of your song,'" she says. "I listened to it and said 'Small sampling!? That's the whole…what!?'" Rushen's lawyer intervened, and eventually they settled at a 50% split—which was generous of Rushen, considering her melody comprises the entirety of the song's hook. "It's all good," she says, "but it was another lesson."
These days, Rushen is a teacher. In her current position as professor at USC's Thornton School Of Music, she says that she often asks her students, "'How many of you wanna be famous?' And all the hands go up!" She then offers them some sage-like advice: "Fame has a lot of perks, but fame is the result of something. What do you offer that might allow the way in which you do it to be celebrated?"
Respecting artistry over celebrity was key to Rushen's career. Fame was never the goal. Instead she set out to be a sought after and versatile performer and writer, able to collaborate with the best artists in the industry—including Prince, who was introduced to her by their mutual engineer, Tommy Vicari. "He told me, 'There's somebody I'd really like you to meet, I think you guys have a lot in common.' So we talked on the phone and struck up a friendship."
Merch for this release:
2 x Vinyl LP, Vinyl LP, Compact Disc (CD)
At the time, Prince was in the process of recording his debut LP For You and, evidently taken with the sound of Rushen's records, he'd call her to ask questions about her recording process. "How'd you get that sound?," Rushen remembers him asking, adopting his dulcet tone. Soon, he'd enlist her help writing the strings for his song "Baby." "He already knew what he wanted, but at that point didn't know how to write it down."
Prince and Rushen's friendship stood the test of time. In 1984, he invited her to join him at a restaurant in a hotel where they both happened to be staying, and told her about his new movie—Purple Rain. "He said, 'I may have bitten off more than I can chew on this! I'm really nervous about it.'" Rushen remembers asking him, "'Did you do the best that you could?' And he said 'Yeah.' And I told him, 'You have to let it go and see what happens.'"
In 2004, Rushen went from three-time Grammy nominated artist to the music director of the Grammy Awards themselves. In her first year on the job, she was reunited once again with her old friend, when Prince opened the show, dueting with Beyonce. "On the day of the show, the producer comes over to me and says, 'Hey, go up and convince Prince if he could do this live-live'," Rushen recalls. At that point, Prince had been rehearsing the number with a combination of musicians and backing tracks. "So I go up and I ask him, and he says, 'What do you think I should do?' So I said, 'Well, no one in the entire production, in the entire thing, in the trucks, in the monitors, on the floor—no one is prepared to do that. The show is in five hours' And he says 'Ok, I understand. Tell them no!'" Her takeaway from this episode? "One of the biggest stars in the world asked me, 'What do you think I should do?'"
In hindsight, Ms. Rushen's team at Elektra could've taken a page from Prince's book, trusting her musical instincts. Luckily her own tenacity served her well; four decades on, Straight From The Heart and "Forget Me Nots" sound as fresh and inventive as they did in 1982.