FEATURES
On "A Place I'll Always Go," Palehound's Ellen Kempner Becomes Her Own Hero
By Maria Sherman · June 08, 2017
It's funny that Palehound frontwoman Ellen Kempner has asked to meet for our interview in midtown Manhattan—an uninteresting business sector with chain restaurants, department stores, and high-rise office buildings—because the neighborhood is impersonal. It is very much at odds with the kind of music Kempner makes. Her first LP, 2015's Dry Food, was not so much a breakup record as it was a record fascinated with the space created after a breakup—the pain that comes from an unfamiliar loneliness. Her strength lies in the way she's able to paint intimate vignettes from moments in her own life. Her sophomore LP, A Place I'll Always Go, is much warmer, but it's still shot through with an undercurrent of loss.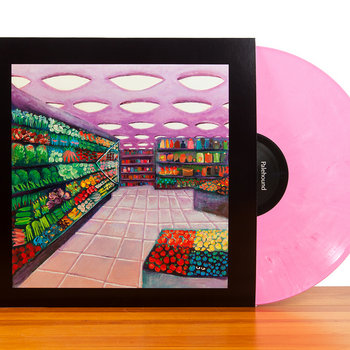 .
00:10 / 00:58
Merch for this release:
Vinyl LP, Compact Disc (CD)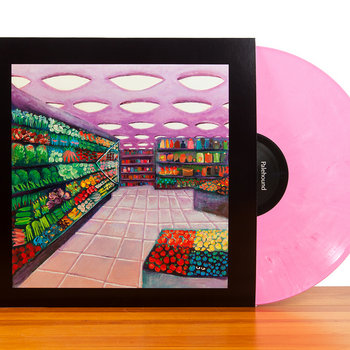 Kempner, who is based in Boston, has been playing guitar since childhood. "I was inspired by my dad [playing the instrument]," she says. "It's the Miley Cyrus story right there," she jokes. "By the age of seven, I realized I was never going to be athletic. It's worth noting that I was in a huge Avril Lavigne phase at the time, and I thought, 'Ahh, Avril is the coolest person, she plays guitar, so obviously I have to play guitar.' My dad started giving me lessons, and then I started writing songs. It became a good way for me to process my life as a child."
Eventually, Kempner began performing at school talent shows, and was bullied frequently as a result. Pre-teens don't always tend well to tenderness, and Kempner's early songs put everything on the line. "I wrote a song called 'Real World,'" she recalls. "The lyrics are 'Get back to the real world / Get out of your cloud / Get back to the real world / Get into the crowd.' There's one line: 'Come take a walk / We'll discuss all your problems,'" she chuckles. "I was laughed at a lot. It's easy to laugh at the sensitive, probably-going-to-become-gay-one-day, becomes-gay-one-day kid. To get up there in the spotlight in front of your whole school and sing a song about your feelings—it was hard. I just wanted to be seen."
Visibility—both as a young artist and as a gay artist—is important to Kempner. For years, she felt as if she didn't have any queer icons, that is, until she was 14 years old, when her guitar teacher introduced her to the music of Ani DiFranco. "I became obsessed. I went to an Ani DeFranco concert with my dad. It was before I was out, but he could tell; he was just happy that I had found someone I really identified with. When you're a gay kid, you don't think you're ever going to find love," Kempner says. "You don't see yourself in anything. Representation is huge. So any dyke-y, tomboy character, I just grabbed onto. Avril Lavigne, honestly, was kind of a queer icon for me as a kid," she explains. "I didn't have this wealth of characters that I could just feed into myself and build a person from."
Feeling alienated forced Kempner to develop a thick skin. Even when she came to terms with her identity as a lesbian in adolescence, that personal acceptance didn't immediately work its way into her art. Kempner was worried that if she wrote about her queerness, straight audiences, who still hold the majority in indie music, wouldn't be able to relate to her music. "When I first started as Palehound, I didn't want to be 'out,'" she says. "I was writing songs about coming home to men. I was scared. I was led to think, by people around me and by myself, that if I came out as gay, I would be pigeonholed as an artist—that I would be Tegan and Sara'd. I didn't want to be the 'lesbian band,'" she says.
A Place I'll Always Go displays no such trepidation. She writes about her lover using female pronouns—intimate ballads that explore her queer romances. Kempner often whispers on the album, but she avoids silences; the acoustic ballads focus on anxieties and moments of introspection, and they're intensified by specific scenes of everyday life. "This new record is the gayest thing I've done," Kempner says. "It's about two people: a friend that I lost who was queer—there was a queerness to our friendship that was strong—and my partner." Kempner tackles both topics with grace and sensitivity.
"Turning 21" is a love letter to a friend who overdosed; the music is big and ringing, Kempner's guitar slashing away against a backdrop of organ and drums. But the song excels in its depiction of absence: Kempner writes directly to her friend, highlighting the beautiful and boring things she's missing out on. "I started seeing mundane life as a huge privilege," Kempner says. "I got to work everyday and thought, 'Work sucks. I'm so lucky!' I was apprehensive about writing it, because I didn't want to take her story as my own. I hope that no one sees it as me co-opting her end." She pauses before continuing. "You feel like an asshole for taking up space with your grief," she says. "I felt like I was burdening my friends by talking about it all the time. I have a real phobia of death now, of people I love just dying suddenly. If my partner doesn't text me back right away, I get scared. I don't want to be dependent on people that way, but I am. That's the embarrassment of grief, feeling like you're taking up too much space in a tragedy."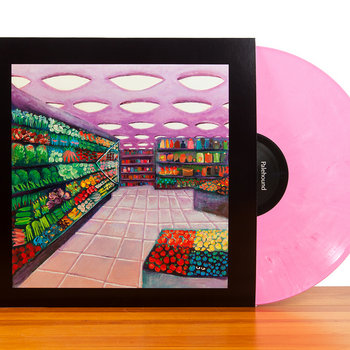 .
00:10 / 00:58
Merch for this release:
Vinyl LP, Compact Disc (CD)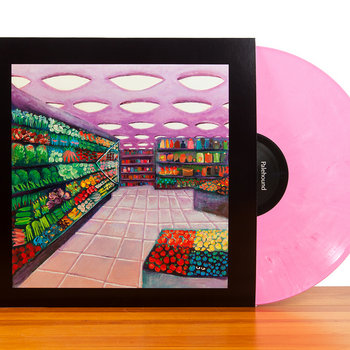 That concern is at the heart of the record, but so is the belief in healing. "Room" first undermines the idea of a bedroom being a sacred place, then rebuilds it when a lover makes the space desirable: "I've been depressed for many years—15 to 20," Kempner says. "It was bad. My room was always a place I found comfort, but it became a home for my depression. Once I found a partner, it brought this whole new love and happiness to my bedroom. It was a real tangible difference like, 'Wow, I'm not falling asleep depressed eating Doritos every night until three in the morning. I have this person I laugh with now. Isn't that wonderful?' There's more light in the room."
In the end, it's easy to see Kempner's music as her way of creating all of the things that weren't available for her as a teenager. It's deeply therapeutic—for her, and for the listener—and it's also allowed Kempner to become an important queer voice. "I want people to be able to listen to the record and hear their experience in it, somehow," she says. "Specifically, I want queer people and people who've suffered loss to have something to grab on to. I hope that this is a record where people can learn about themselves." She pauses and smiles. "If I can write a record that a bunch of different people can relate to, then I think I've done what I feel like I need to do."
—Maria Sherman