FEATURES
Overmono's Minimal Electronic Music Makes a Big Noise
By Ted Davis · April 22, 2022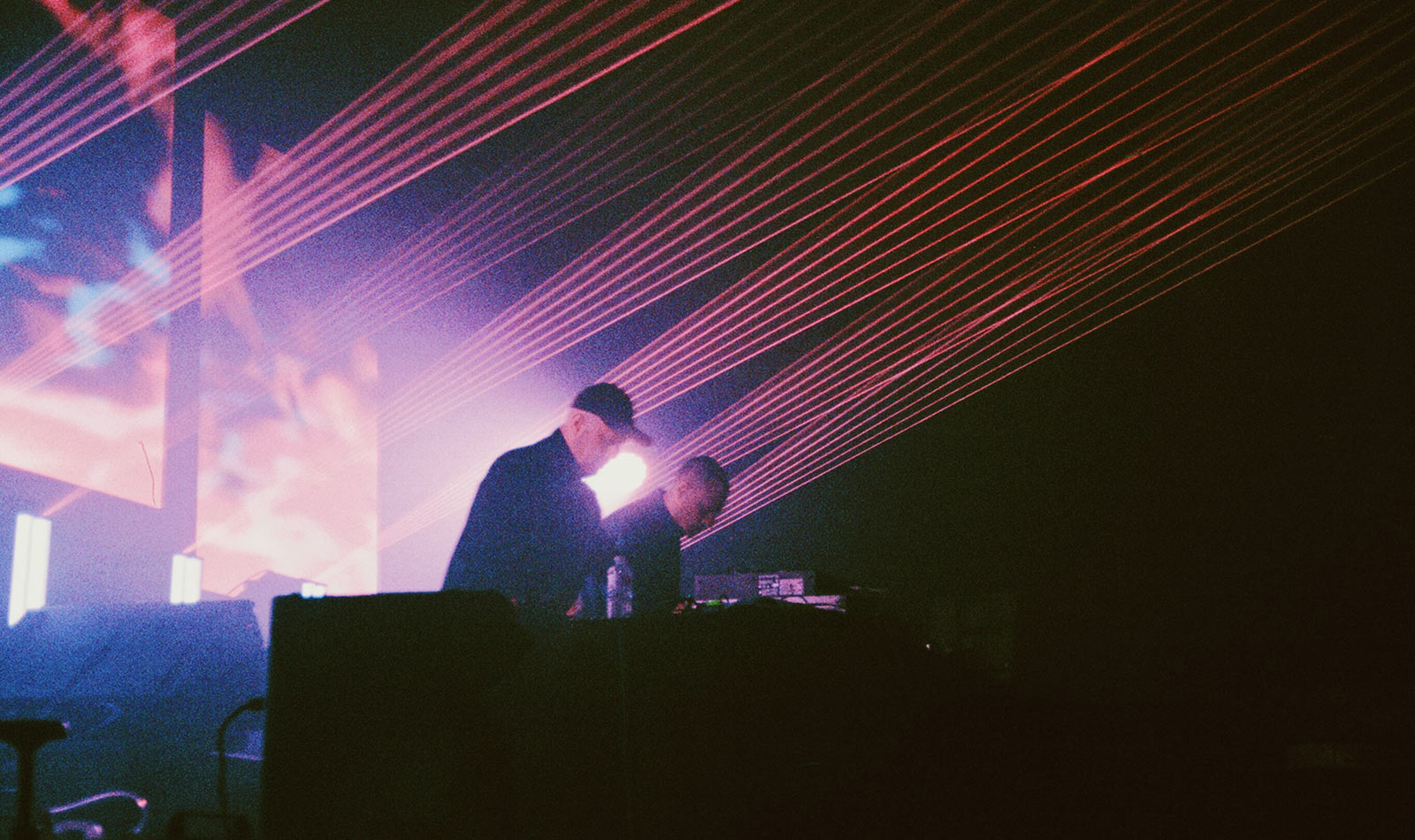 If you take just a cursory listen to Cash Romantic, the latest EP from UK duo Overmono, you may be surprised to learn that the group debuted as recently as 2016. The album captures a sparse-but-energetic sound that recalls the heyday of post-dubstep artists like Ramadanman, Zomby, and early James Blake. But while their tracks were timeless enough to win over tastemakers like Thom Yorke and Joy Orbison, they quickly proved themselves to be more than mere revivalists. Drawing from the likes of garage, minimal electronic, Italo-disco, and even hip-hop, they merge a host of influences to craft club music that explores fresh-but-familiar sonic terrain.
Brothers Tom and Ed Russell had no shortage of opportunities to make music together, so it's surprising that they went the majority of their lives recording individually. Each sibling had established successful careers in electronic music before launching Overmono. Ed was releasing drum & bass-meets-techno as Tesella (his track "The Hackney Parrot" is a classic), while Tom—who is older by roughly a decade—explored churning bass music under the name Truss. And though it took a while for Tom and Ed to join forces, they were still having creative impact on each other. After hearing Tom make beats through the walls of their childhood home, around age 14, Ed began peppering him with questions. "I asked, 'What does MIDI do?' 'What's the difference between a "send" and an "insert" effect?' We just chatted for ages, and since then we've been really close," he says.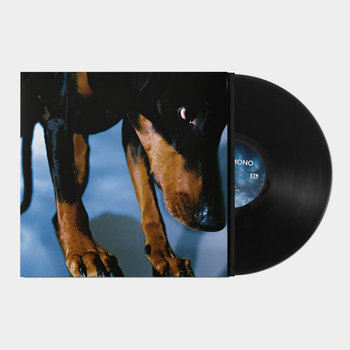 .
00:10 / 00:58
Merch for this release:
Vinyl LP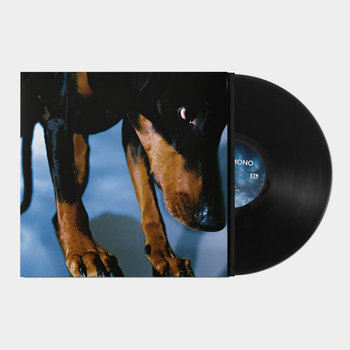 It wasn't until they decided to take off to a cottage in South Wales for a week that Overmono was officially born. After loading Tom's car with so much gear that it briefly broke down, they turned the kitchen in the scenic rental into a makeshift studio and churned out 10 tracks. "We were sort of, like, 'Why haven't we done this sooner?,'" Ed says. "We had always messed around together making music and stuff, but we had never thought 'Let's try and write a tune.'" After sending the cuts around to a handful of labels, they eventually signed with XL.
Over the last six years, Overmono has delivered some of the most distinctive dance tracks of the decade. But their sound tends to be pretty simple. Their biggest hit "So U Kno" is supported by just a few synths, a glitchy R&B vocal sample, and a 2-step-indebted drum machine groove. The festival-ready "If U Ever" is so stark that the sidechained white noise in the background becomes as much of an instrument as the creamy bassline that carries the beat. But it's because of their meticulousness in the studio that Tom and Ed are able to do so much with so little. Most of their tracks have gone through dozens of incarnations before they ever see the light of day—and the majority of their work ultimately ends up on the cutting room floor. They're both self-proclaimed gear nerds—a fact that becomes immediately apparent over Zoom. A small rack of keyboards and a flickering candle are perched behind Tom, while an ocean of modular cabling and drum machines sprawl behind Ed. Both say that it's common for them to record a synth line through six or more pieces of equipment before it ever hits Ableton. They use those layers of external noise and texture to give each instrument a distinct sense of space. "It's all the really subtle stuff between the sounds that then start to fill in the gaps," Tom says.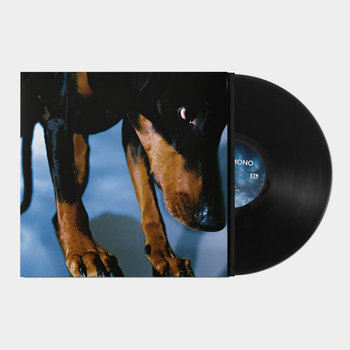 .
00:10 / 00:58
Merch for this release:
Vinyl LP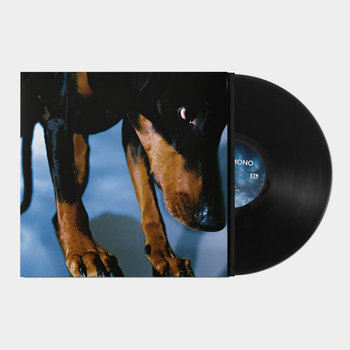 The duo's music has never been easy to pigeonhole, but Cash Romantic, is especially dexterous. It touches on everything from aqueous house ("Gunk") to glitchy R&B ("Gfortune") to funky downtempo ("Phosycon). It sounds like an intentional exercise in deviation, born from a concise set of sessions. Surprisingly, the project is actually a compilation of tracks recorded independently over the course of five years. There's a chic fluorescence to the EP, which feels like it could soundtrack an avant-garde runway show. (Fittingly, Ed cites Kanye West as a touchstone.)
These days, Tom and Ed see themselves more as producers than DJs. Their intricate live show has allowed them to share the stage with seasoned selectors like Ben UFO, Jamie xx, and Floating Points. And since a lot of their output dropped over the course of the pandemic, their latest sets, predominately made up of this new material, have been some of their most enjoyable to date. "Some of our tunes that we released just before and over lockdown have actually connected with people, and now there's a chance for us to actually witness that," Tom says. Ovemono's tracks are powerful enough to resonate from the comfort of your couch, but they hit hardest in a cramped party—carefully constructed bangers that get even the somberest room shaking.