FEATURES
SXSWatch: OSHUN's Afrocentric Soul Music
By Marcus J. Moore, Marcus K. Dowling · Photos by Daniel Cavazos · March 15, 2017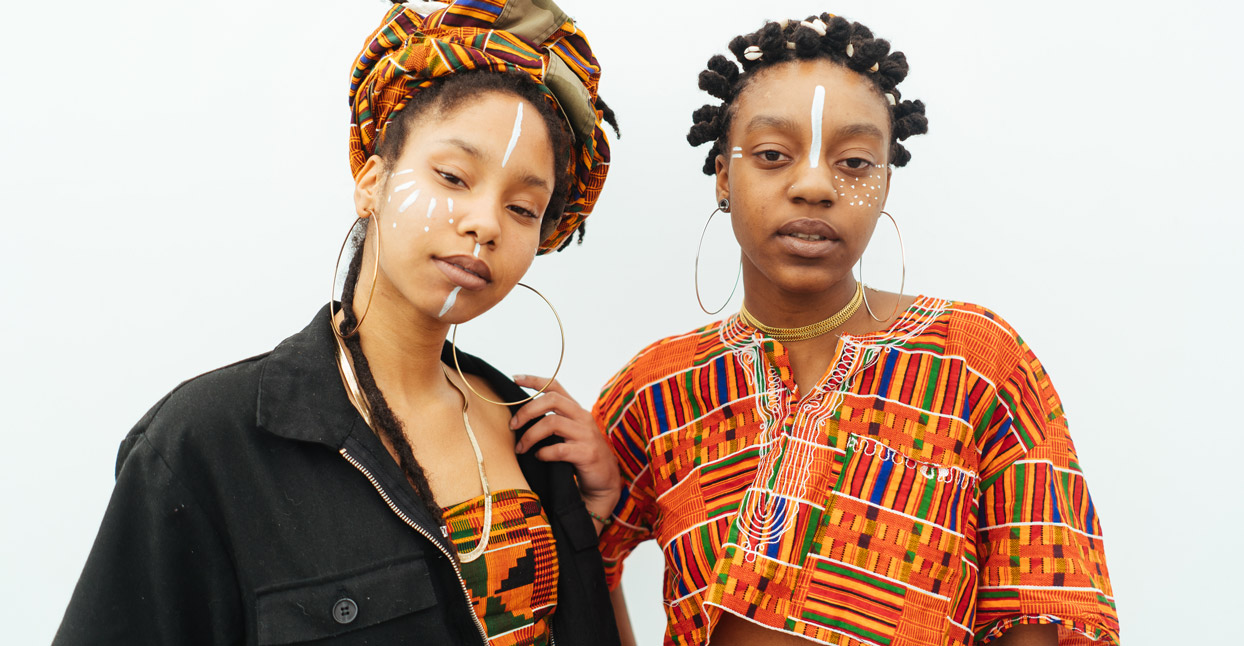 Niambi and Thandiwe Sala are the voices behind OSHUN, a Brooklyn-based duo specializing in fizzy takes on Afrocentric soul. Their music is shot through with a sharp intellect and critical awareness—unsurprising, considering both Niambi and Thandiwe are pursuing degrees in music and Africana Studies at NYU. Their skill and grace were on full display Monday night in Austin, during a SXSW showcase at Kasita on East 4th Street. Throughout the set, OSHUN delivered a layered blend of evocative R&B, at times feeling like a combination of Floetry and Les Nubians. It's the sort of music that would've thrived in Philadelphia's early '00s Black Lily movement, or fit comfortably alongside mid '90s neo-soul.
Just prior to hitting the stage at SXSW, OSHUN talked with us about their upcoming graduation, musical maturation, and maintaining control of their narrative voices.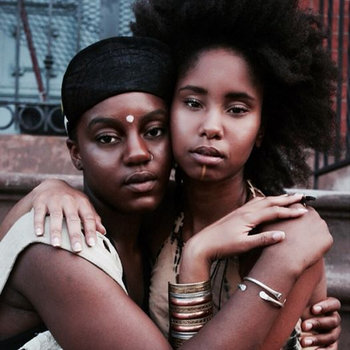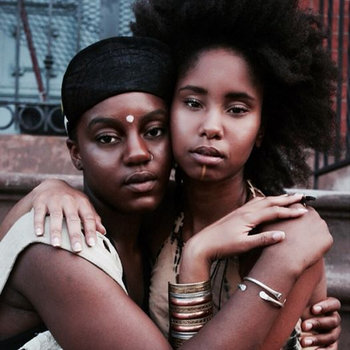 What would you consider to be the most difficult obstacle to creativity these days?
Niambi: Trying to graduate. Getting over the threshold of young adulthood. We feel like we're like real-life Hannah Montanas, doing a million things at once. It's been a struggle for the past four years!
You're finishing up at NYU while touring, making music and, like you said, 'doing a million things.' How do you keep it together, stay inspired, and still make it happen?
Niambi: We ask ourselves that every single day! We don't have it 'figured out' yet. There's no blueprint. We're supportive of each other in our academics. We help each other, we get our academic responsibilities handled so that the other moments of the day when we're together can be dedicated to creative things.
Thandiwe: The things that we study academically inspire our work. We study music and Africana studies, and these two fields are extremely relevant to the music we make. We apply what we learn in the classroom to our process. Sometimes, we take what we're making to our professors for feedback to figure out how to make the concept stronger, and how to make the songs as effective as possible.
I'm intrigued by the idea that you're working in the same space that inspires your artistic creativity. Does that overlap contribute to your evolution as artists? 
Niambi: Yes, it absolutely does. The concepts that we're speaking about are indicative of our own personal journeys in the past four years. Our first two projects had pre-produced beats, which reflected the fact that we would occasionally work with outside producers. For our upcoming album, we have our hands in much more of the beat-making. We're challenging ourselves as producers, composers, and songwriters.
We were feeling defeated a lot in the studio over the past nine months. It felt like we were doing a lot of work, going nowhere fast, and depending a lot on other people's contributions to our work. That dependence didn't feel good—we didn't like having to look at our friends or co-creators disparagingly because they promised to do something, and then they didn't, which then threw off our schedule. At that point, we realized that it was ultimately up to us to determine what this work was supposed to be. We definitely still welcome co-creators who have the same level of seriousness about the work. But we realized that we needed to buckle down and be the captains of our own team.
I wanted to jump back to inspiration for a second.  What are some things that are pushing you forward creatively as of late?
Thandiwe: Our main inspiration is the struggle of our people, which has remained constant throughout thousands of years, 400-plus in America.
Niambi: Also, the recent political climate continues to inspire us. We sense the frustration that comes from a lack of consistent, proactive response to negativity. How can we break this cycle, resist its influence, and manifest different results?
So, what's the best song to listen to in order to really gain a sense of where OSHUN is artistically right now?
Niambi: "Not My President," which is the single we're dropping after we return from South by Southwest. It takes you on a journey in a way that our past material hasn't. It's also much more genre fluid than our already 'genre fluid' sound has been to this point. On a sonics tip, that's huge for us, because when we first started releasing music, a lot of it was very orchestrated.
Thandiwe: ["Not My President"] is really the first time that we said, 'Hey, this would sound really dope with a sitar, let's get a snap choir,' and so forth. This is the first time we've really been in our element as producers, making self-produced art.
That feeling of excelling at making your best music by the will and influence of your own hands is amazing, right?
Niambi: It is! That feeling of 'Can we do this? We can do this?!?!'
Thandiwe: It's even better when you hear it and you know that it's hot fire. It's like, 'Damn, I'm the shit.'
—Marcus K. Dowling
—Additional Reporting by Marcus J. Moore