FEATURES
Optimo's DJ Twitch Makes Peace with His Eclecticism
By John Thorp · September 01, 2017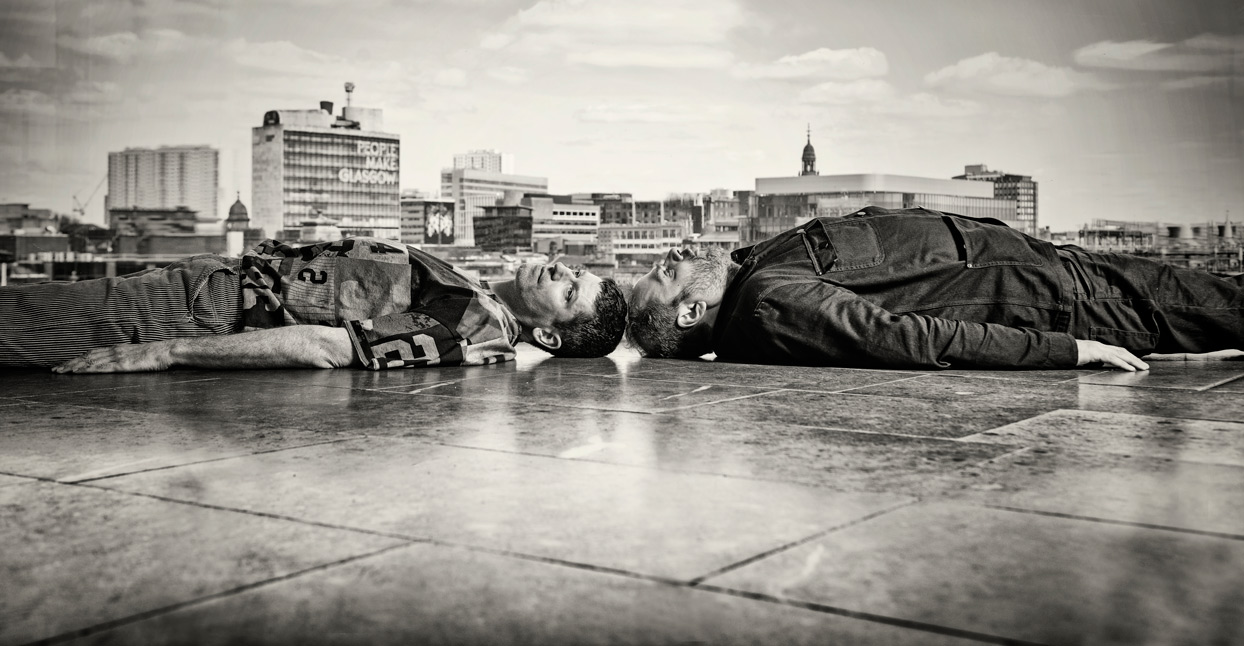 If you ever hear a DJ say that they, "play a little bit of everything," there's a good chance they were influenced by the Glaswegian DJ duo (and their groundbreaking club night) Optimo. Founded in 1997, Optimo began as a weekly Sunday party at Glasgow's Sub Club. Entirely dictated by the taste and record collection of JD Twitch and JG Wilkes, as well as what grew to be a huge and equally enthusiastic following, Optimo began as a reaction to the stale, binary worlds of house and techno at the time.
But unlike other legendary club institutions (The Hacienda, Paradise Garage), Optimo has never captured any particular zeitgeist. Instead, it's an institution built on a much more open-minded ethos, building a scene and community between musical lines, closer in spirit to Chicago or Detroit than London or Manchester. Or rather, as founder and resident JD Twitch clarified in an FAQ from the club's heyday, "It is about musical risk-taking, trying to pull off insane mixes and most importantly, fun."
Although Optimo's weekly residency concluded in 2010, Twitch and Wilkes have continued to tour the world, while staying true to their original vision of charismatic, sometimes unpredictable music to dance to. Back in Glasgow, their recent Optimo 20 event was perhaps the only festival on the calendar at which avant-garde noise project Nurse With Wound was met with the same rapturous reception as The Black Madonna.
Optimo Music, the label run by Twitch alone, pulls the Optimo universe in even more disparate and unusual directions, both towards and away from the dancefloor. Moody synth-pop, dubbed-out disco, vintage post-punk, and blissful ambience all have equal billing. There are sub-labels, too, such as Optimo Trax, a haven for peak-time club bangers, while the recently established So Low imprint explores cold wave music both past and present.
.
00:10 / 00:58
This year marks not only Optimo's 20th anniversary, but 30 years since Twitch first took to a pair of decks. He has come a long way since he first mistook the pitch control for a volume fader, personally housing an encyclopedic musical knowledge with little in the way pretense or agenda.
The range of artists, genres, and styles on Optimo Music is huge, which is also reflected in your DJ sets. Nonetheless, you've never been a fan of the term 'eclectic,' even if it's one that is consistently attributed to your style. Why is that?
I've kind of made peace with the word. Around the time we started, it was a word that was bandied about that had certain implications of wackiness, or randomly throwing together disparate genres with no care or consideration, which is never what I thought we did. I mean, I've always had a kind of broad taste, but there was thought put into how different things could fit together. It wasn't just, 'Check me out, I'm being really radical, playing a punk-rock record next to a disco record!' I think I just had issues with how the word has the implication that you are a dilettante, but then I've also made peace with the fact that I am actually a dilettante.
.
00:10 / 00:58
You recently recorded a tribute mix to your first DJ sets in Edinburgh, 30 years ago. One of these tracks, "Rejekto," was also recently reissued on Optimo Music. Listening to the mix and that particular track, there's a certain energy there that's still present in your DJ sets. From your perspective, are there any particular strands that stood out?
I was going through the list of records that I had written down in a diary, and there were a lot of things I wouldn't want to play. Some of them had aged less well than others, but there wasn't anything I didn't like. But a lot of people I know, they liked things when they were younger, and they grow up and they're almost embarrassed about the past. Pretty much anything I've ever been passionate about still resonates with me. My first musical love when I was 12 or 13 was Blondie, and I still love Blondie.
Going back to the eclectic thing, I suppose there's always a certain aesthetic in the music that I'm looking for which has remained consistent throughout the years, but as I've started learning more and hearing more over the years, it's gone off into wider areas. But there's still maybe something that connects it all together in some mysterious sort of way.
You still consume music endlessly. As somebody who exists as both a record label founder and a DJ, do you have a sort of listening schedule? And similarly, do you feel your work with the label differs from your perhaps more functional responsibility as a club DJ, or do the two combine fairly seamlessly?
The difference is, for DJing, I listen to endless music online and spend a lot of time in record shops, and I'm looking for music that will work on the dancefloor. But that can come from any single area of music. There are records out on Optimo Music that DJs could play, but I can't say I'm ever thinking about the dancefloor, I'm just thinking, 'Does this music do something for me?'
On a Monday, I don't listen to any music, I just rest my ears, but then the rest of the week, it's pretty much all of the time. But what I've been trying to do in recent years is just get back to listening to music purely for pleasure. When you're listening to music for the label or whatever, you kind of forget that music is something to be enjoyed. So I quite often in the evening, I try and sit with one turntable, put a record on, read a book and just listen to music. Like slow cooking, but slow music.
For those unfamiliar with Glasgow, why did a party like Optimo work there so quickly and so specifically? How did you foster an audience as interested, or at least intrigued, to see Nurse With Wound as they are The Black Madonna?
Well, we're very lucky that we do and it was really interesting to see Nurse With Wound play. Some people came up and asked me, 'What the hell is Nurse with Wound?,' and some people had been intrigued and listened to them on YouTube. When they came on, the room was full, and I'd say eight out of 10 people had never heard of them. A third hated it, a third didn't understand it, and a third loved it. But I think that maybe people at least trust us to present them with something interesting.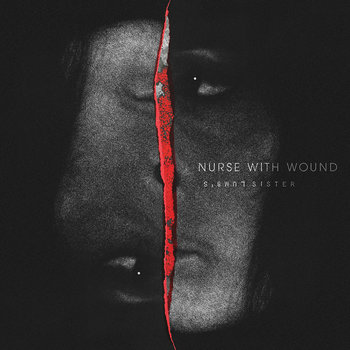 .
00:10 / 00:58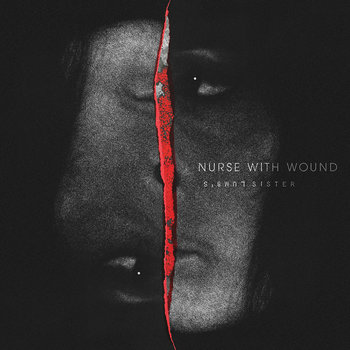 Merch for this release:
Compact Disc (CD)
Weekly parties are not as much of a feature in cities these days, which is a bit of a disadvantage when it comes to forming musical or like-minded communities. From a DJ's perspective, do you miss doing Optimo every Sunday?
Not in the slightest. Sunday actually reminded me of getting sucked into going to someone's house into the very early hours of the morning, and what it was like to lose a Monday once again. There are a few things I miss. One is that there were people I only felt like I saw in the club environment, but that I had a close connection to. So when the club stopped, I stopped seeing them, and all these people disappeared from my life. That was one of the profound things about Optimo 20, so many of them reappeared.
But also, as a DJ, it was like having a laboratory where you could push things to the absolute limit by taking risks you could never take if you were playing in another club, because you had this relationship with a crowd that was coming every week. You could clear the dancefloor and I knew they would come back, but also, if you kept doing something week-after-week, they would resonate with it. I think my DJing was a bit wilder. At the Optimo 20 event, we did an after party at the Sub Club, and it all came back to me. I haven't felt that much freedom with playing music for quite a long time, to be able to do exactly exactly what I want and go off on any tangent and the crowd would go with it. To be able to take really big chances that I might not take if I'm playing somewhere I've never played before.
Many of the new wave of Glaswegian bands on Optimo Music such as Golden Teacher, Pussy Mothers and Junto Club, have all recorded at the city's Green Door Studios. How significant was that particular space to the city?
It was enormously significant. The people who started the studio were very close friends of mine and one of them, Emily, had been coming to Optimo intensively around the turn of the millennium. So we had a very close connection and they had so many bands coming through the studio, and she was very good at spotting those I might be interested in. But certain recording studios have existed throughout history have a certain sound, and not every band had it, but there was this period when bands were playing and recording with Stuart and Emily, who were engineering and mixing, and creating something magical. Unfortunately that era has come to an end. Green Door still exists, but that couple who were so instrumental in it have now left Glasgow. But it was a very fertile and interesting time in the city's musical history, and it'll be interesting to see what comes along to fill that void.
—John Thorp