FEATURES
Producers oOoOO & Islamiq Grrrls Blend R&B, Dance, & Ambient on Their New LP
By Saby Reyes-Kulkarni · May 17, 2018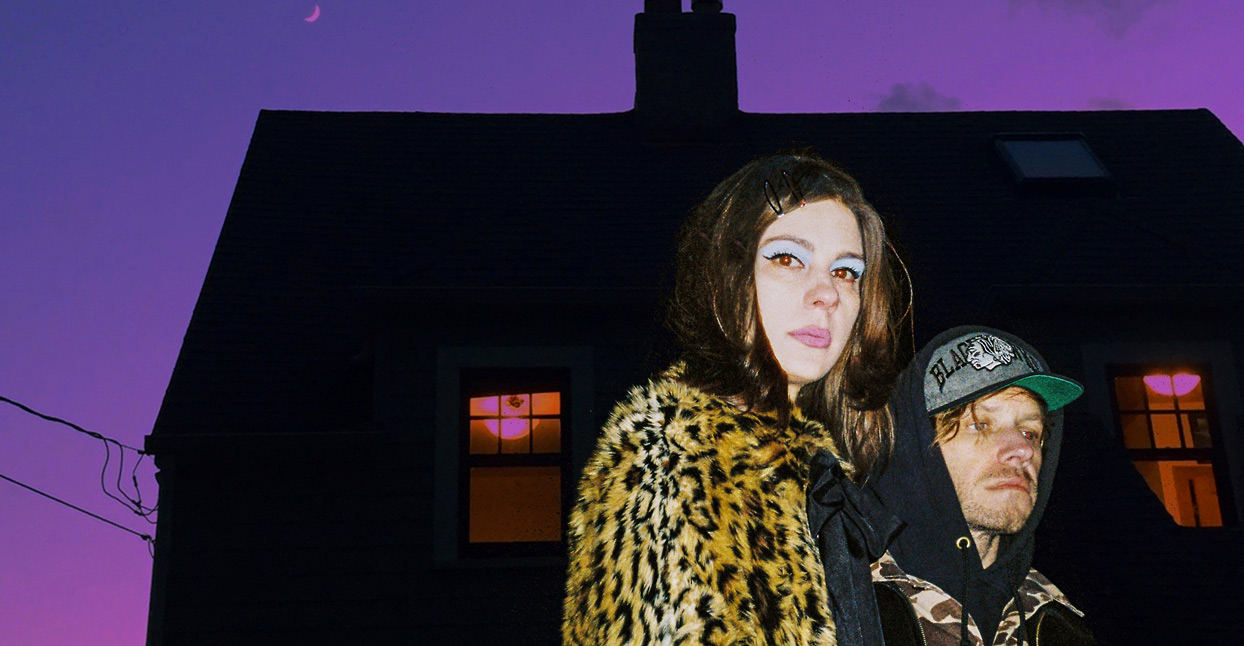 Berlin-based producers Islamiq Grrrls and oOoOO (Chris Dexter Greenspan) never intended to make an album together. Initially, they were simply contributing parts to one another's tracks (Islamiq Grrrls provided vocals in return for oOoOO's guitar work). Naturally, each brought pieces of their own distinct production style to the other's songs. After a while, the two separate threads of songs began to gel, resulting in an uninterrupted 50 minutes worth of vibrant music the pair decided to release as their new joint effort, Faminine Mystique.
Merch for this release:
2 x Vinyl LP, Vinyl Box Set, Compact Disc (CD)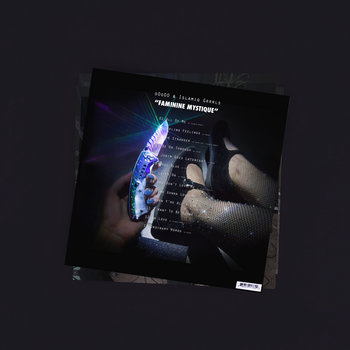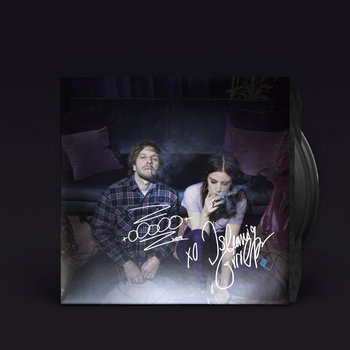 At first blush, Faminine Mystique appears to slot into a well-established tradition where R&B, dance, and ambient music all merge within a blend of electronic and live instrumentation. It's tempting to tag the album's haunted, downtempo sound as a contemporary extension of '90s trip-hop. But on closer inspection, the duo draw from an unorthodox range of ingredients: Auto-Tuned vocals, smooth-jazz saxophone, '80s hair metal guitar, fusion-esque ARP synthesizers, and specific influences like Brazilian bossa nova giant Antônio Carlos Jobim, jazz guitarist Barney Kessel (a member of the iconic Wrecking Crew session collective of the '60s and '70s), and even Milli Vanilli—elements Islamiq Grrrls and oOoOO describe as "lost, forgotten, or discredited artists and genres from the 20th century."
"In the past," says oOoOO, "I've always been really wary of doing anything backwards-looking or nostalgic. But I've loved so much music from the 20th century that I'd always wanted to use some. I wanted to add guitar or jazz elements without sounding like I was making rock or jazz. I hope those elements don't sound ironic or like we think they're funny."
They don't sound that way. Compare oOoOO's languid, nylon-string bossa nova guitar on "Feeling Feelings" to, say, Seu Jorge strumming David Bowie covers in Wes Anderson's A Life Aquatic, and it's as if the two styles don't even exist in the same universe. And when oOoOO switches to metallic amplified leads in the same song, his licks are flashy but still reflect the forlorn disposition of the song. Similarly, on "The Stranger," oOoOO plays abbreviated, tight-lipped lead licks but then lets loose on the ARP. Again, the mood is about as far from campy excess as music can get, and Faminine Mystique contains dozens of examples of sounds that take on new life where they might have seemed dated and even slightly absurd in their original time and place.
Merch for this release:
2 x Vinyl LP, Vinyl Box Set, Compact Disc (CD)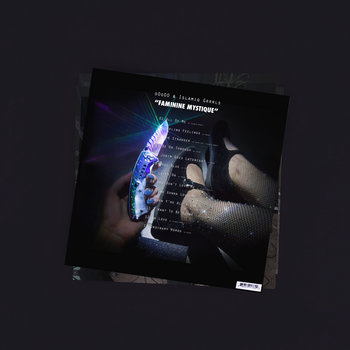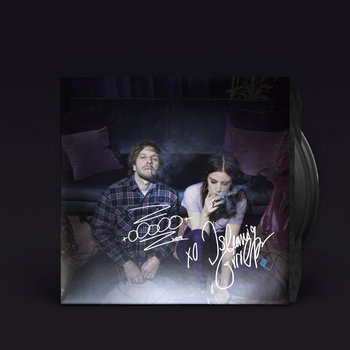 It's not like the album shatters musical rules—it can certainly be enjoyed as a solemn listen that still works as a "chillout" record listeners can turn on and get lost in their own longing. Nevertheless, Islamiq Grrrls and oOoOO conceived this music as their own, a more discreet way of counteracting what they identify as a wave of genericism sweeping through contemporary culture. A play on the title of Betty Friedan's groundbreaking 1963 book The Feminine Mystique, the album doesn't directly touch on the second-wave feminist ideals that Friedan helped launch—though Friedan's observations certainly resonated with a young Islamiq Grrrls navigating the cultural tangle of growing up as a Bosnian Muslim in Germany.
"Friedan," Islamiq Grrrls explains, "identified how society provided middle class women with historically unparalleled material abundance yet also failed to allow space for their personal growth.
"A rigid apparatus was keeping women in a narrowly defined social role that all but excluded self-exploration," she continues. "In a similar way, an increasingly powerful set of contemporary social forces are aligning to—on the one hand—provide people with more music and art than we've ever had access to before while rigidly limiting the types of music offered."
As an artist who was starting to feel pigeonholed, oOoOO was able to relate to Islamiq Grrrls's outlook. By the time oOoOO relocated from San Francisco to Berlin in 2014 with his new label Nihjgt Feelings in tow, his career was off and running with three EPs and several remixes leading up to the 2013 full-length Without Your Love. Being tagged as an ambient/electronic artist, however, proved to be confining.
"I never really thought of myself as a 'producer' in the laptop-guy sense," oOoOO says. "But I ended up being put in that box by labels and promoters. After a while, it started to feel like I was one, even though I never set out to be one."
Islamiq Grrrls's sense of creative freedom turned out to be just the disruptive force oOoOO needed to shake himself loose.
"Being taken out of that context," he continues, "by someone else who was exploring different things really helped pull me out of that pigeonhole I'd somehow slipped into."
Indeed, though Faminine Mystique is actually the first official Islamiq Grrrls release, the tracks she had posted online prior to working with oOoOO showcase the singular vision that permeates the record. Also a filmmaker, Islamiq Grrrls crafts striking, visually rich music videos that induce a feeling of narrative tension, even when she doesn't provide an explicit storyline—much like the music does on its own. And, though Islamiq Grrrls wears her love for the late Italian film giant Federico Fellini on her sleeve, she has a knack for recontextualizing her influences in a way that's both disorienting and gripping.
Merch for this release:
2 x Vinyl LP, Vinyl Box Set, Compact Disc (CD)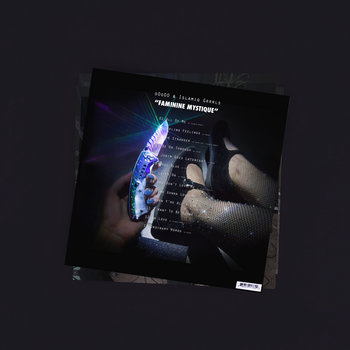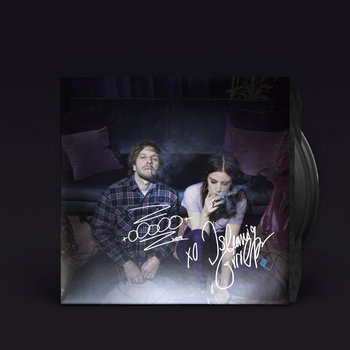 Islamiq Grrrls shot the video for the Faminine Mystique track "All of Me," for example, with a high frame-rate HD camera because of its prevalent use in soap operas, but it doesn't evoke that same familiar tone. Instead, the shots—mostly of Islamiq Grrrls standing in front of a velvet curtain—land closer to David Lynch's iconic Twin Peaks. Clearly, Islamiq Grrrls was going for an elegance of style, but there's also an apparent thriftiness that cuts through in the way she made the most of different color lighting gels and two props (curtains, a knife). Unsurprisingly, she feels she benefited from oOoOO's technical proficiency with audio.  
"I'm completely self-taught," she chuckles. "There's moments where I get really excited, where I have like 40 instruments on my tracks. He's like, 'You can't have all these instruments blasting at the same volume.'"
For his part, oOoOO wouldn't have it any other way.
"Her way of looking at music," he says, "as someone who's relatively new, helped me look at what I was doing as if I was new to it again."
-Saby Reyes-Kulkarni