FEATURES
ONIPA Fuses Pan-African Influences on "We No Be Machine"
By John Morrison · March 23, 2020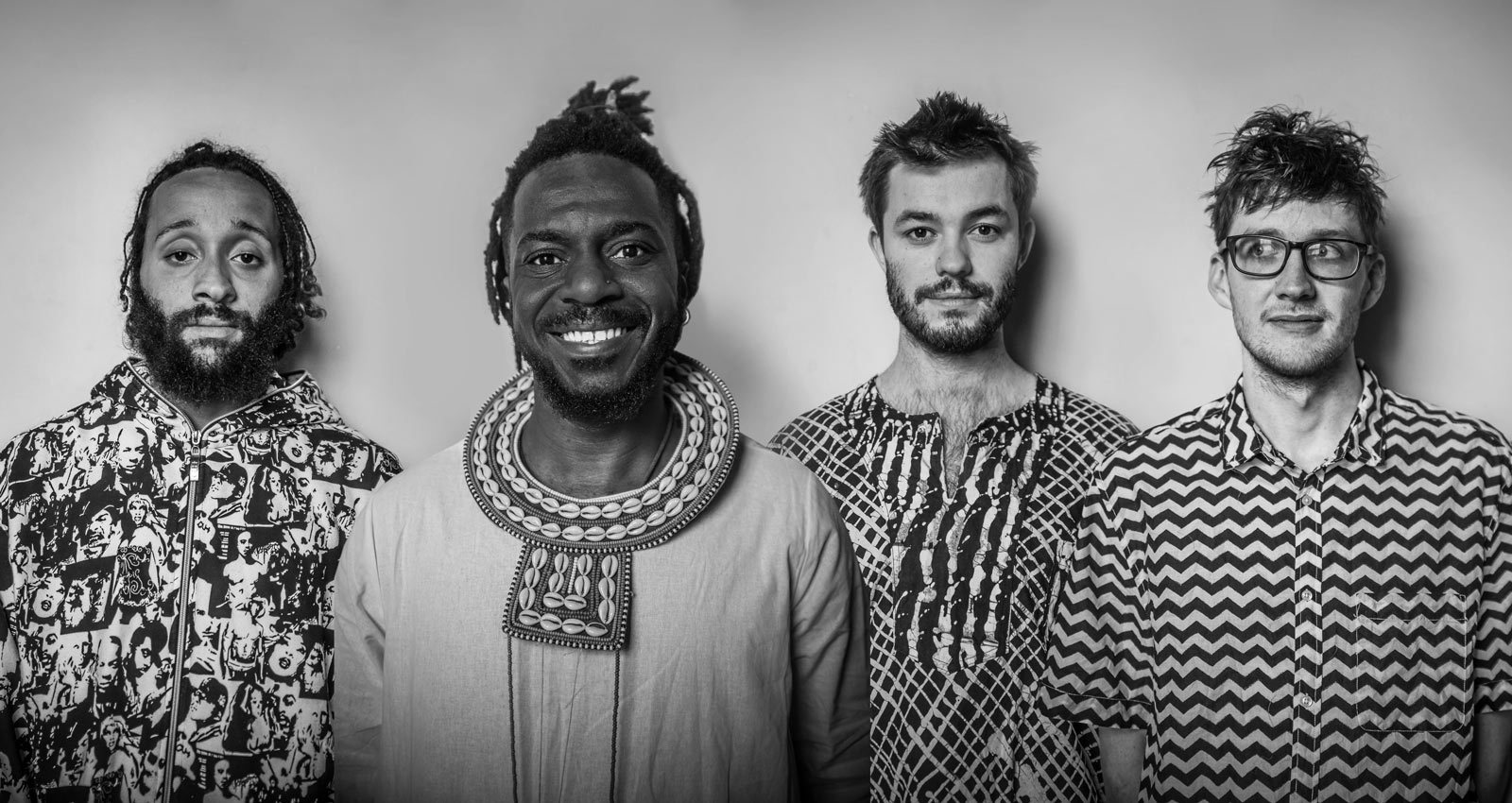 London-based band ONIPA fuses the bright, optimistic sound of Ghanaian highlife with funky, electronic beats. Heavy on guitars and vocals with infectious rhythms, ONIPA's sound is rich, melodic, and rooted in the musical tradition of the African continent. ONIPA consists of guitarist and founding member Tom Excell, vocalist Kweku Of Ghana (aka K.O.G.), Finn Booth on drums, and Dwayne Kilvington (of Wonky Logic) on synth bass.  On We No Be Machine, the band fuses a wealth of African diasporic influences with both live and electronic sounds to create a wholly unique sound.
"Onipa came together through various long term friendships. I met Kweku in 2012 while making a record for Chief Rockas, one of my other projects with producer Daniel Tuffs," says Excell. "Daniel is always very hot on researching up and coming reggae vocalists, and he stumbled upon some YouTube videos of K.O.G and really liked his style. Kweku, who was, and still is, based in Sheffield, had been exclusively doing reggae and wasn't aware of the growing scene for live African music in the UK. I showed him my band, Nubiyan Twist, and it sparked a desire to delve back into his African roots."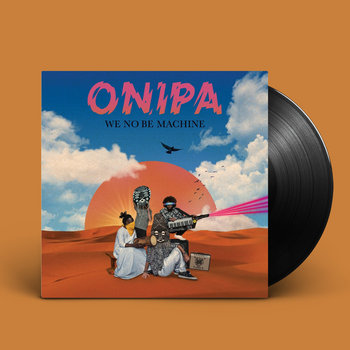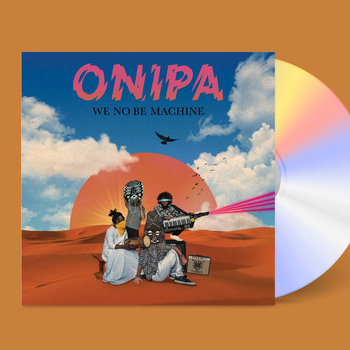 .
00:10 / 00:58
Merch for this release:
2 x Vinyl LP, Compact Disc (CD)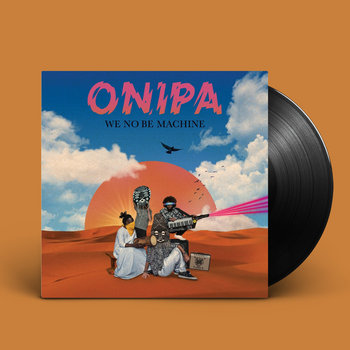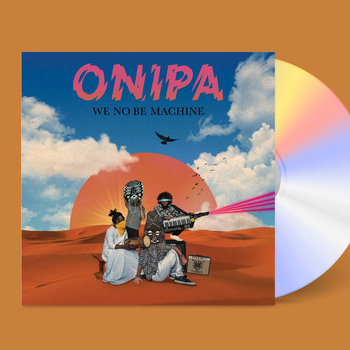 Bringing in gifted musicians Booth and Kilvington, the band bonded over a shared love of world music and a passion for playing. Although the band is a formidable live force, it was in those early recording sessions where they went about blending genres and developing their own idiosyncratic take on traditional Afro-pop. On We No Be Machine, ONIPA displays the deep musical chemistry shared by its members as well as a penchant for rich, colorful arrangements. Through songs like the driving Tony-Allen-style Afrobeat of "Fire," and "Kukuru," with its deep, menacing vocal, and electronic beats that suggest the tense, skittering rhythms of grime, We No Be Machine approaches a variety of seemingly disparate sounds, filtering them through a decidedly West African musical context.
"The majority of the album was built electronically to start with," says Excell. The most common compositional process involves me and Kweku using the studio to bounce ideas back and forth between us before we take it to the band. But our music always has a live ethos; we use the computer to compose but it is always finalized live. Sometimes, electronic elements say what we want them to say so we will either leave them or develop them in that direction. Other times, a tune feels right to be recorded fully live."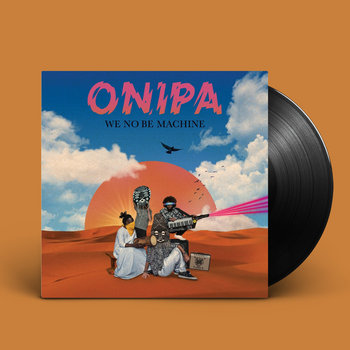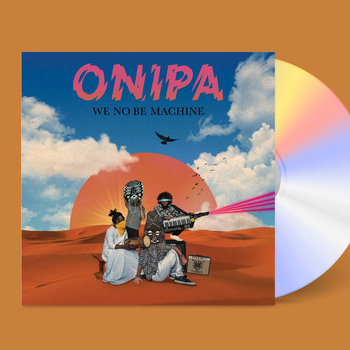 .
00:10 / 00:58
Merch for this release:
2 x Vinyl LP, Compact Disc (CD)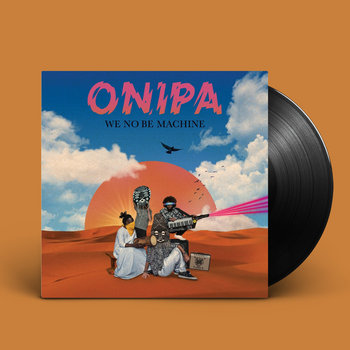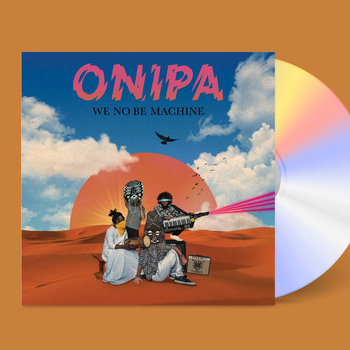 "Makoma" is a beaming tune built around some slick guitar playing and energetic vocals from K.O.G., while "Safari Ya Muziki" finds K.O.G. delivering a subtle spoken word lead over a tight, rolling groove. At the heart of this gorgeous, haunting tune are the vocal stylings of Pendo and Leah Zawose, the daughter and granddaughter of Tanzanian folk music legend Hukwe Zawose. The title track fuses glitching chords with Chicago footwork-style beats that fly by at breakneck speed while "Yenimo" is a gloriously sunny slice of guitar driven Afro-pop. Nearly every cut on the album is a testament to the band's stylistic breadth and their debt to Africa as an impossibly diverse reservoir of musical inspiration. By pulling from Nigerian rhythms, Ghanaian guitar stylings, and Tanzanian harmonies and llimba playing, We No Be Machine is a Pan-African musical experience.
The band chooses to use its music as a force for good, utilizing upbeat melodies and danceable rhythms to reinforce the connectivity that our society desires. "Onipa means 'human' in Akan, the ancient language of the Ashanti people of Ghana. As musicians, we chase the deep human connection that live music brings," says Excell. "Digital communications are quickly replacing human interactions, leaving us vulnerable to manipulation. We live in a world of data collection, automation, surveillance and social media, which is often used to divide rather than unite. Technology can be a dangerous tool to repress creativity and imagination and, with this in mind, we wanted to write an album that focuses on the uniting powers of music, art, stories, dance and culture."