FEATURES
One Nation Under a Groove
By Laurent Fintoni · October 23, 2015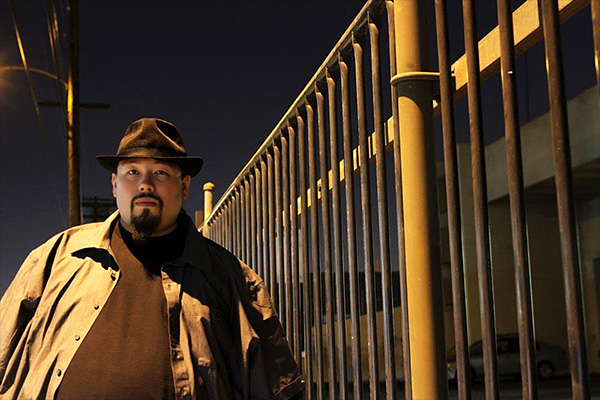 "I disconnected from hip-hop because they took the funk influence out of it. That led me to realize that I loved hip-hop music, but what I really wanted was the funk contained therein." – XL Middleton
Merch for this release:
Vinyl LP, Compact Disc (CD), Vinyl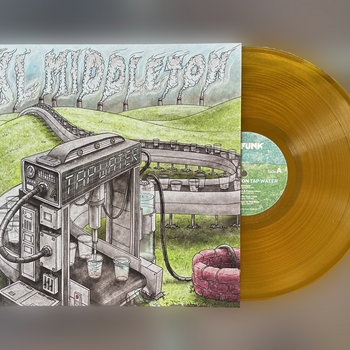 Funk is a resilient beast. Funk is a feel-good groove, the sound of the pleasure principle. Different strains of funk might wax and wane, but fans have lived and danced like one nation under a groove for the past half-century.
With a nod to James Brown for laying the foundation, George Clinton could well be dubbed the godfather of funk. He's a suitably eccentric figure to pass the baton of a synth-loving sound that at times is silky and sexy and overtly glossy and unashamedly uplifting, to legions of bands over the decades: Parliament, Rick James, Cameo, Mary Jane Girls, Sheila E., Prince, Loose Ends—the list is long and eclectic.
The genre also played a key role as one of hip-hop's building blocks, so many younger musicians and fans have come to discover funk through hip-hop. In the 1990s, Californian producers from the Bay Area to Los Angeles distilled some of the music's original essence into the g-funk sound, infusing beats with live instrumentation and creating a grooving rap sound with a laid-back swagger that competed with the dominant, sample-based, East Coast sound of the time.
Steve Arrington
As electronic effects rose to the forefront of dance music in the following decade, the influence of funk receded and became less obvious. Over the last ten years, however, funk has seen a small but growing resurgence, especially under the "modern" subgenre—an updated blend of classic and recent influences that buzzes with intensity.
"Funk is the culmination of so many genres: R&B, jazz, rock, pop, and so on," explains Steve Arrington, a singer, songwriter, and drummer originally from Dayton, Ohio. Arrington first came to prominence in the 1970s funk band Slave before stepping out as a solo artist. He's notched up successes like "Weak At The Knees", which was sampled by N.W.A and Jay-Z, and more recently has collaborated with Stones Throw artist and modern funk torchbearer Dam-Funk. Arrington sees funk's continuing legacy as exciting. "Funk is strong on the underground scene and it's taken root in commercial music again."
Pasadena-based Dam-Funk has been an avid fan and student of the genre, even during the scene's lean years. In 2006 he founded the Funkmosphere, a weekly party in Culver City celebrating the golden era and history of the music. A year later, local independent powerhouse label Stones Throw signed him and, in 2010, released his expansive debut album, Toeachhizown. They recently released his follow-up, Invite The Light. A proud and vocal defender of funk's ethos, Dam has used his position to spread the gospel of the music. His collaboration with Arrington, 2013's Higher, released via Stones Throw, was a well-timed generational handshake that benefited both artists and, more importantly, the scene as a whole.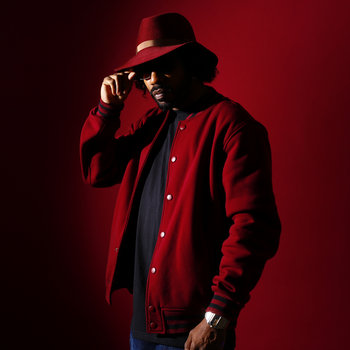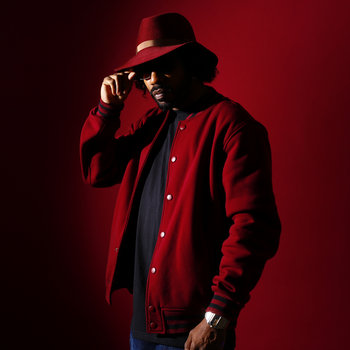 XL Middleton, another Pasadena funk artist, came to the genre through hip-hop. Like Dam-Funk, he was dedicated to keeping the genre alive, even after the g-funk phenomenon had lost steam. "I disconnected from hip-hop because they took the funk influence out of it," he explains. "That led me to realize that I loved hip-hop music, but what I really wanted was the funk contained therein. And once I realized that, I knew funk was something that can stand on its own, without augmenting any other genre of music."
Today, Middleton runs MoFunk Records, a label focused around a small group of artists: Eddy Funkster, Moniquea, and Diamond Ortiz. The label will release Middleton's debut, Tap Water, at the end of the month. Three years in the making, the LP features Middleton's first efforts as a vocalist, too. "It wasn't a huge jump but it did take some getting used to," admits Middelton. "I think what it takes is just feeling free and uninhibited."
K-Maxx
In Northern California, the Bay Area has remained active and essential to the funk genre with younger artists, such as the Starship Connection (the duo of B.Bravo and Teeko), crews like Sweater Funk, and events including the Modern Funk Fest. K-Maxx, a producer, member of Sweater Funk, and a former host at San Francisco's KPOO community radio station, points to the Bay Area's rich musical history to explain the genre's stronghold. "The funk has always been here for the true cats," says K-Maxx. "It has waves of popularity and I feel we are in the early stages of a new wave."
K-Maxx is yet another artist who came to the music through hip-hop tutelage. Taking inspiration from the sounds of his youth, he first made forays into funk 10 years ago, and has built a healthy catalog of collaborations and solo releases. Maxx calls funk "freedom of expression," and adds, "it's whatever you want it to be: liberation without constraints—that is what the forefathers of funk taught me. Modern Funk, in its purest form, is just a new generation doing their best to uphold those beliefs."
Star Creature Universal Vibrations
In the Midwest of America, Chicago is home to a couple of labels advocating the modern funk experience, with an emphasis on 7″ vinyl releases. Star Creature Universal Vibrations was founded in early 2015 by Tim Zawada and Ben Van Dyke. "Our focus is on issuing original music on vinyl," Van Dyke explains. The label's growing catalog, five releases in ten months, features disco- and boogie-influenced singles that manage to pay homage to the past while also sounding progressive. "The funk scene in Chicago is great," Van Dyke says. "It's much more known for house, but if you go to the right spots you'll hear a lot of boogie and modern funk."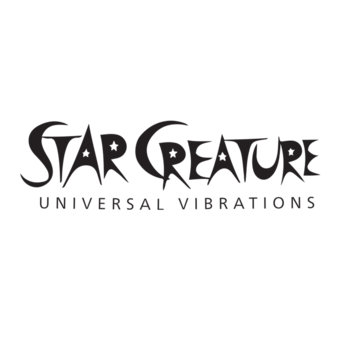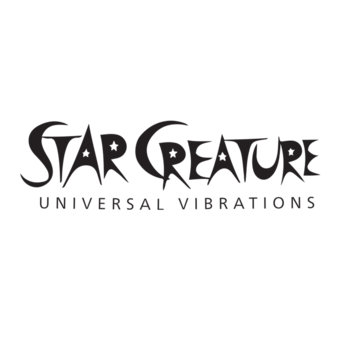 For Sheila Hernando and Shred One, the decision to set up Cherries Records and release funk music was born of necessity. "Many friends were making amazing music, but we couldn't play it at our vinyl nights," Hernando explains. "We both have long backgrounds in music, so we gathered resources and put out our first 7″—just so we could play it ourselves."
That debut release sold out in two weeks and Cherries has been growing since. Cherries' releases have gone on to find supportive ears abroad. Their latest 7″ is from K-Maxx—highlighting the close bond between many of the scene's practitioners. Despite their geographical outreach, the label is dedicated to preserving their hometown scene. "Chicago DJs have been playing this music out in clubs and on the radio for decades; they just called it disco or electro," Shred One explains. "So much of it comes from here. It's engrained in the culture. We would like to think that we are carrying that sound on with Cherries."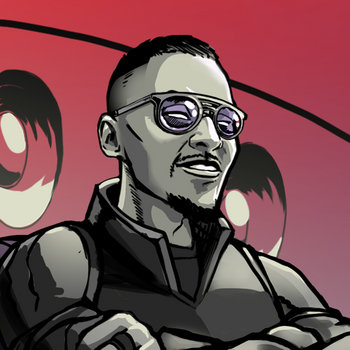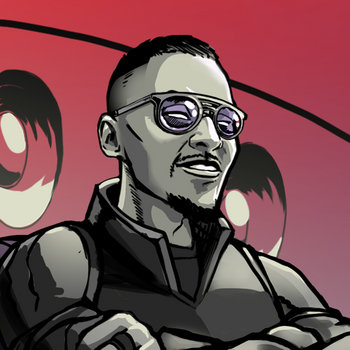 Beyond the shores of North America, the funk lives on in scenes and musical pockets around the world, as evidenced by recent releases from London's Swindle, who fuses the city's grime sound with his childhood love of funk. Or find it in tracks on the latest Stylin' 700 compilation from Melbourne-based DJ Ennio Styles' Heard and Felt label. From these younger artists to legendary figures like Arrington, it's evident that modern funk, while not a buzzword on everyone's lips, is a strong scene. It remains, as Clinton would like to hear us all sing along, one nation under a groove.