FEATURES
Oliver Lake on Black Artistry, How His Artists' Group Changed New York's Loft Scene
By Seth Colter Walls · May 17, 2017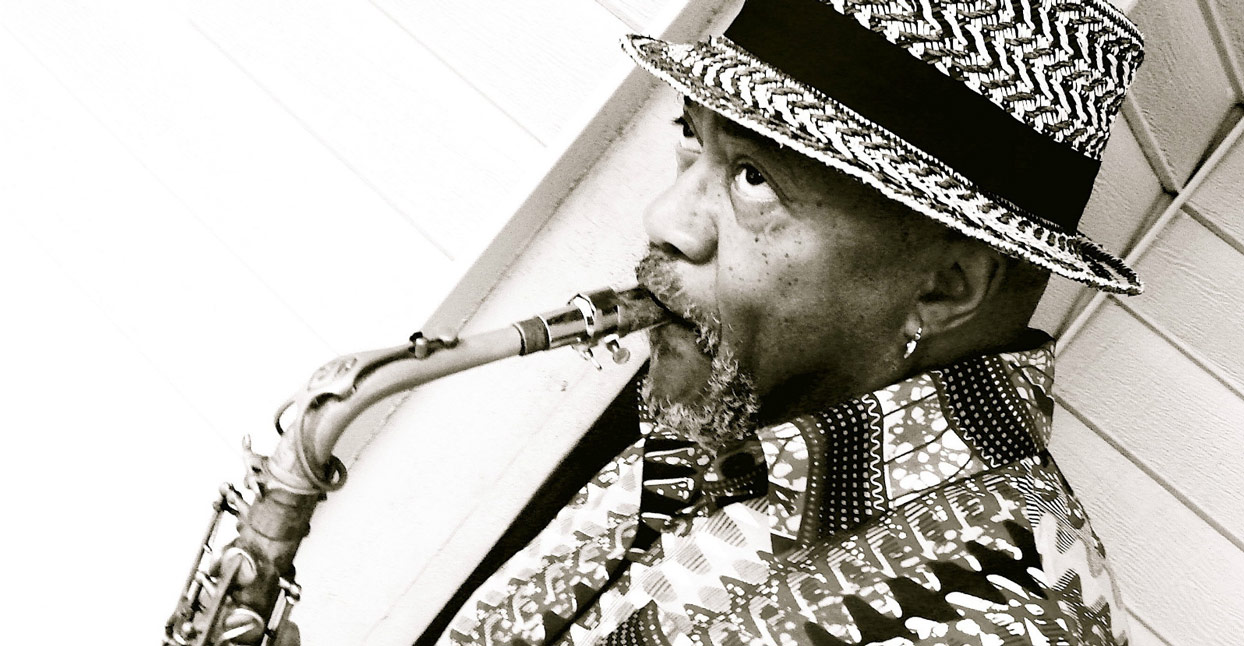 For the last five decades, saxophonist/composer Oliver Lake has been a leader in the worlds of improvisation and composition. As a cofounder of St. Louis's famed Black Artists' Group (BAG)—a part of the wider Black Arts Movement of the late '60s and early '70s—Lake was instrumental in organizing performances by black experimentalists across artistic disciplines. Actors, poets, dancers, and musicians have all collaborated in BAG. After the organization disbanded, Lake also continued to work with fellow BAG alumni like Julius Hemphill, in the popular World Saxophone Quartet. Lake still collaborates with a wide array of groups, using his big band to reinterpret tunes by Outkast and Mystikal, and performing a fully-improvised set at this month's Bang On A Can marathon.
Right Up On is the veteran's latest release on his independent label, Passin' Thru. It underlines his unique way of fusing traditions that are often thought of as separate. The album collects pieces written for the contemporary-classical string group FLUX Quartet over the last two decades. In these works, Lake explores a thrilling variety of approaches: Some of his scores for the group are traditionally written out, while others have graphically-notated sections, allowing significant improvisation.
Lake himself joins the string quartet on three of his album's tracks, contributing his excitable, instantly recognizable alto sound to the spiky opener "Hey Now Hey," the avant-blues composition "5 Sisters," and in the last minute of "Disambiguate." We recently took a trip to visit Lake in his Montclair, New Jersey home. The living room was surrounded with books on art and music, and was also decorated with some of Lake's own paintings. (His artwork is also featured on the cover of Right Up On.)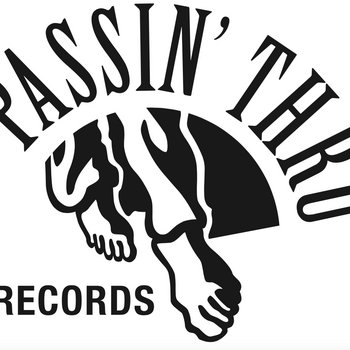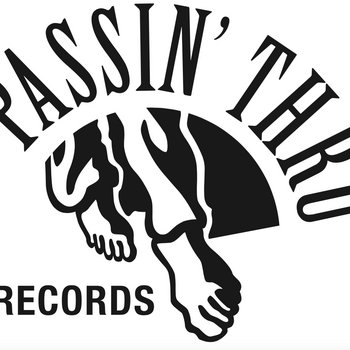 Merch for this release:
Compact Disc (CD)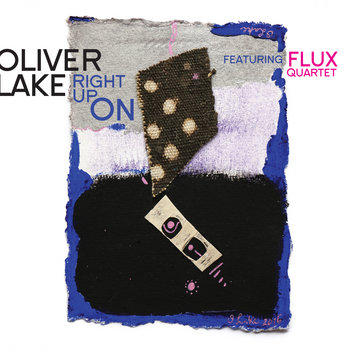 How did you first get interested in writing music for strings?
I started writing string music and string quartets when I lived in St. Louis, in the latter years when the Black Artists' Group was around. Then when I moved to New York, I hooked up with Leroy Jenkins, and we had a series of duo concerts. More than just string music that spoke to me, I think it was the violin that spoke to me—and the similarity of the sounds that I got out of the alto sax. When I met Leroy and we started playing together, it just brought that to the forefront for me.
Then I wrote a couple of string quartets, and put a string quartet together that wasn't actually a group, that I hired for a recording. And then I said, 'I should actually get with a string quartet that's already formed!' They have their sound, accustomed to playing with each other. I started out checking out string quartets. And with FLUX being one of the primary movers, I'm so glad we started the collaboration.
The new album really moves around! The opening track has a pensive feel, and then on '5 Sisters' you set off some really out-there lines. Then '2016' moves from prickly pizzicato notes to some sweet-but-mournful harmonies. Did you write the pieces in precisely that order, or…
No. 'Hey Now Hey' was written in 1998. The most current one is '2016.' 'Sponge' was [also] written last year. 'Einstein 100' was written in 2005, on the 100th anniversary of Einstein's presentation of the theory of relativity. '5 Sisters' was written in 2013. I was just thinking in terms of the colors, from tune to tune—that hopefully there would be a shift in instrumental color. 'Hey Now Hey' was written in 1998. FLUX had performed it before in concert, but we never recorded it.
They can play that one, without your involvement?
Yeah, they play it sometimes when I'm not there, as well. But some of the quartets, I intentionally don't want to be on. Like on 'Einstein 100,' I didn't want to play on that one at all, because I wanted to make a statement for string quartet only.
No matter the context, it's easy to hear your voice on these pieces—even when you're not playing on them.
Well, that's part of the lineage of what runs through all my music, and I think it's the blues. The sound from my saxophone has the line of the blues going throughout everything I do, whether it's a string quartet, or four saxophones, or [the band] Trio 3, or me playing solo. And I feel very successful in that I'm doing these various things that I love—watching them come as an idea and then ending up as a completed project. For me that equals success. I don't necessarily mean financial, monetary [laughs]… There was another time I did a theater piece called the Matador of 1st & 1st.
.
00:10 / 00:58
I know the recording, which is a blast. But I didn't know it was a theater piece!
Yeah, it was costume changes, background music, stage settings. There's a video of that probably online somewhere. Throughout my career I've been doing these various projects and having a great time doing it.
How old were you when BAG started up?
I was around 30. It took me a long time to finish college. I kept going in and out. And when I finally did finish, I taught in the St. Louis public schools—taught music in the elementary school system for three years. And that was also the period when the Black Artists' Group started.
I guess the music-meets-theater aspect of later works like Matador of 1st & 1st represents a continuation of the BAG approach?
Yeah, and I think that was my university, my artist university was the Black Artists' Group. Everything that we did there, I pretty much apply that to my career. I have a poem called 'Put All My Food on the Same Plate.' That's kind of, like, my philosophy of creativity—or how I function in this society—doing these different projects, and having these different overlays for my sound to burst through.
In Benjamin Looker's book about BAG, he quotes some poetry of yours, included in the liner notes for your first album, about how different aspects of black music can get artificially separated in the marketplace—
Yeah, that's the same poem! It speaks of all these genres being divided, and it divides the audience—and that is not the way to go [laughs]. Because it's all one thing, it's all coming from one source. It's about creativity, and making a complete and honest communication. The music that's called jazz, that's what it is, and the audiences can feel when you're making an honest communication. I don't think the style of what you're doing really matters. It's just whether…people can feel if it's coming from your heart.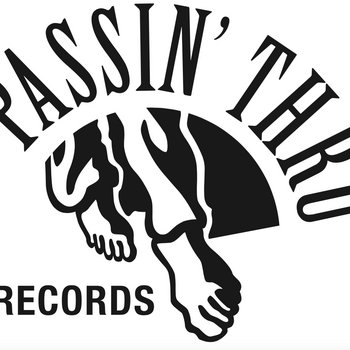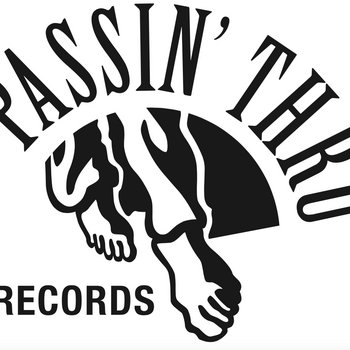 Merch for this release:
Compact Disc (CD)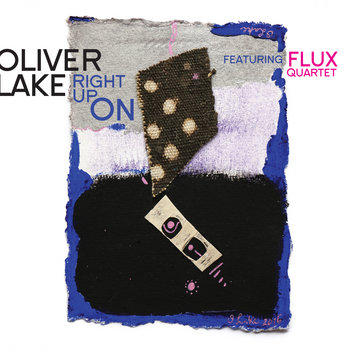 You were inspired to establish BAG after visiting the Chicago musicians who had started the Association for the Advancement of Creative Musicians (AACM), right?
That's right. Yeah, we were [playing] in St. Louis, before I met the AACM. A group of us, as musicians, were meeting almost daily to have jam sessions. It was maybe 10 or 15 musicians. We would go to the park in St. Louis called Forest Park. And there was an art museum there, and we would play out in front of the art museum. In '66 or '67, something like that. And so we were organized, but it was a loose knit kind of organization. Then when I met the AACM and saw they were organized very formally—that was an idea. I'm like, 'Well, we have this group but we're not presenting ourselves, we're just doing our jam sessions.'
I went [to Chicago] to visit Lester Bowie, who was from St. Louis, and was with the Art Ensemble of Chicago. And I came back inspired, saying, 'Let's be a branch of the AACM in St. Louis. And I think it was Julius Hemphill who said, 'No, let's start our own group.' Because at that particular time, we were doing a play by [Jean] Genet, called The Blacks. And we were in contact with these actors and dancers and poets. And we were in the middle of that production, and Julius was like, 'Since we have all these connections with different artists in different genres, let's form a group that includes dancers, actors, poets, and musicians.' And that was how the Black Artists' Group came up.
And even though the organization only lasted a few years, when a bunch of your crew moved to New York, it helped change the 'loft' scene there.
Yeah, [BAG] only lasted formally about three, three and a half years. But, right, I moved to Paris in 1972 and stayed there for two years. And then I moved to New York in 1974.
And that was when you made your appearance, as part of a saxophone quartet that also included Julius Hemphill, on Anthony Braxton's Arista album New York, Fall 1974.
Yes! Somebody asked me if that was the inspiration for us starting the World Saxophone Quartet. But actually, the inspiration for starting the group was Kidd Jordan, who lives in New Orleans, and is a saxophonist. He came up and heard our four individual groups—and wanted to bring all of us. But he couldn't afford to bring all four of the groups there. He said, 'Come to New Orleans and play with a New Orleans trio—rhythm section.' And that's what we did.
The response that we got? The audience went wild—they went berserk, they were screaming. There were kids there, there were older people there. It was just off the hook. We were so surprised that people responded so viscerally to what we were doing. We came off stage and said, 'We've got to keep this band together.' We came back to New York and couldn't decide who we were going to get to play bass, drums, or piano. And again I think it was Julius who said, 'Let's don't get anybody—let's do the four of us!' That was in 1976, if I'm not mistaken.
Merch for this release:
Compact Disc (CD)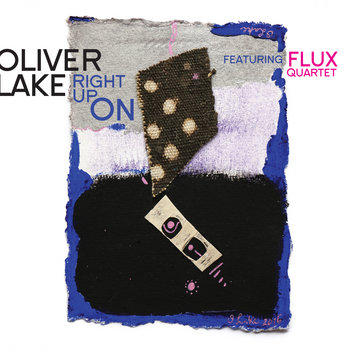 As a veteran now, do you see other organizations carrying on some of those same traditions, today, in creative music?
Oh, definitely. The first one that comes to mind is [the Brooklyn venue] Roulette. I mean: They. Are. On. The. Case! [Laughs] There's a whole continuum of what has happened before, and what continues to happen, with groups—from the AACM and the Black Artists' Group, to the young set of musicians like Vijay Iyer. He did a recording with Trio 3. And I've done a couple of gigs with him. He's a musician's musician, very detail-oriented. On the recording we did, he took such a role, in terms of the mix. And with his compositions—and whatever he added to our compositions—he's very creative, very open.
And I know you work to stay open, too. Do you keep track of contemporary hip-hop and R&B?
Yeah, a little bit, I keep up. One of my sons is a DJ and record producer; he's produced several of the CDs on Passin' Thru. He kind of keeps me up on the latest trends. I can't say that I listen to a lot of rap. But I've arranged two pieces for my big band: Outkast's 'The Whole World' and then 'Bouncin' Back by Mystikal. So I listen to those guys. It's about being open to everything. Just showing that we have a lot of choices as musicians and listeners—and creators and composers. I want to leave all the doors open for those choices.
—Seth Colter Walls