FEATURES
Old Melodies, New Arrangements
By Max Savage Levenson · December 18, 2015
photo by Joseph Brent
"As long as the melody is strong, the song can be reinterpreted, regardless of the vibe." — Kishi Bashi
Merch for this release:
, Compact Disc (CD)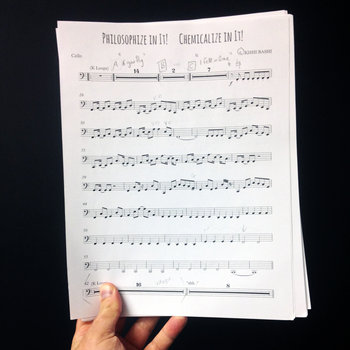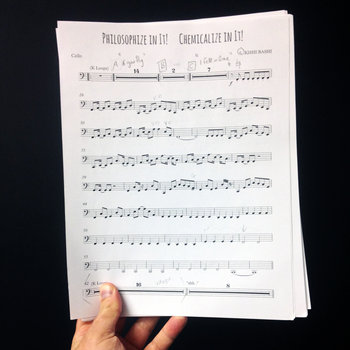 With an extensive array of pedals at his feet, the violinist and songwriter Kishi Bashi, who goes by K, can turn himself into a one-man orchestra, swirling his looped violin figures into flurries of staccato notes, sweeping crescendos, and harmonic mountains of interwoven sound. His two studio albums, 2012's 151a and last year's Lighght, were recorded largely by K alone; vast and orchestral in their scope, his songs are pop songs all the same—anchored by K's virtuosic violin. Immaculately arranged, they possess the precision and hyper-detail of a Klimt painting, or a nestled maze of computer code. And even though K's recordings feature instrumentation beyond the violin, what makes them so thrilling is the ways in which they both bend and break our expectations of what a violin can do.
Yet String Quartet Live!, Kishi Bashi's new live record, takes the opposite approach: it celebrates the violin not for the ways in which it can be manipulated, but how, in its pure acoustic form, it can be used to shed light on the rich melodies underlying Kishi Bashi's maximalist soundscapes. The degree to which the nine tracks on String Quartet Live! deviate from their studio counterparts varies, but they all capture a sense of exuberance and warmth that comes from being played live by (at least) five people, not just one. The lean arrangements of String Quartet Live! offer K's fans the chance to savor the individual components of his compositions, from the cinematic introductory passage of "Manchester," to the playful plucked notes and rising swells of "Bittersweet Genesis for Him AND Her." Culled from a full tour, these selections pull back the sonic bells and whistles of K's studio recordings to highlight the melodic bones underneath. "As long as the melody is strong," K told me, "the song can be reinterpreted, regardless of the vibe."
Merch for this release:
, Compact Disc (CD)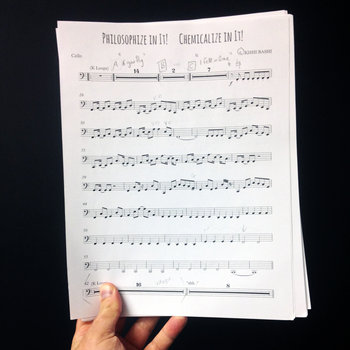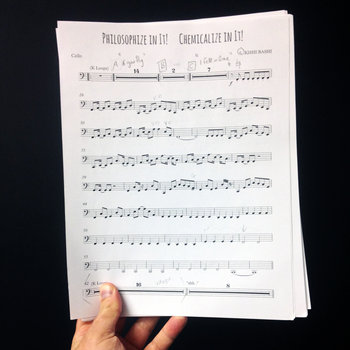 Nowhere is this more evident than on "Atticus, In the Desert," from 151a. While the studio version feels loose with its strummed acoustic guitar, here it is sparse and tight. The guitar is gone, replaced by a taut banjo and minimalist percussion, and the added sonic space gives each sweep of the strings a visceral punch. Elsewhere, "The Antichrist to You" features a heightened sense of tension in its verses that could only be attained through an ensemble performance. "My previous looped live versions never really came close to the album version," K says. "I feel like it's gotten closer [on String Quartet Live!]."
photo by Kaden Shallat
It's not just the strings that sound elegantly exposed here, but K's voice as well. Mixed by K's friend and collaborator Drew Vandenberg in a mobile rig that toured with the group, K's voice takes center stage throughout String Quartet Live!, captured without effects or manipulations. As a result we see the range of voices he embodies with sharp clarity: in "Atticus" he nails an uncanny David Byrne (even more so than on the cover of Talking Heads' "This Must Be the Place (Naïve Melody)"; "Antichrist" finds him approaching the operatic heights of My Brightest Diamond's Shara Worden; and in "The Ballad of Mr. Steak" he fills the shoes of his old tour mate, Montreal's fist-pumping pop prince Kevin Barnes, with exuberant and joyous panache.
Merch for this release:
, Compact Disc (CD)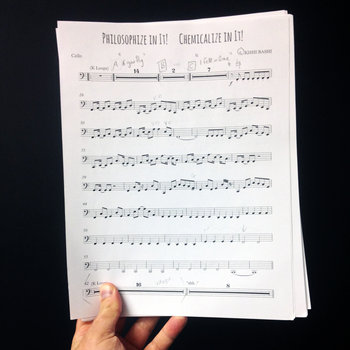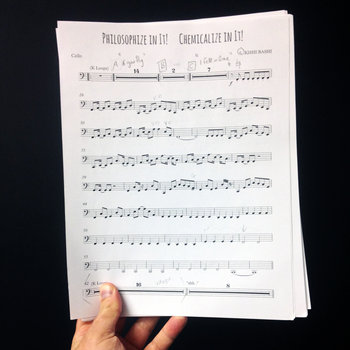 Beyond presenting reworked versions of K's songs, String Quartet Live! serves as a bridge between the world of pop music and the orchestra. In conjunction with the album's release, K is providing sheet music of the full album, available on his Bandcamp page, to student orchestras, who are encouraged to record their own versions of the songs and send them back to K as a type of contest. After judging them, K will pay a visit to the winning ensemble and perform at their spring concert. "I was actually concertmaster of my high school and youth orchestra," K explains. "I know the culture around the orchestra and I knew from experience that people like me would be interested in hearing arrangements like this." String Quartet Live! itself often feels like a mix of those two worlds; in one moment it's a rock concert, in another a recital. ("Wow, you guys are really listening!" K exclaims at the end of one song). By tying these two spheres of music together, the project seeks to make pop music accessible for the orchestra world, and vice versa.
photo by Joseph Brent
In that sense, Kishi Bashi's new live album truly defies genre: it breaks down the barrier between the beer-sodden world of rock clubs and the restrained ambiance of the conservatory. (Taking a page out of the Arcade Fire playbook, the quartet often performed in the middle of their audience.) While only the winning orchestra of K's contest will get to hear the album firsthand from him, its vibrant arrangements offer a lesson of their own for anyone who listens: as long as the melody is strong, you can take the music wherever you want it to go.