FEATURES
of Tropique's Thousand Worlds
By Paul Veracka · February 21, 2023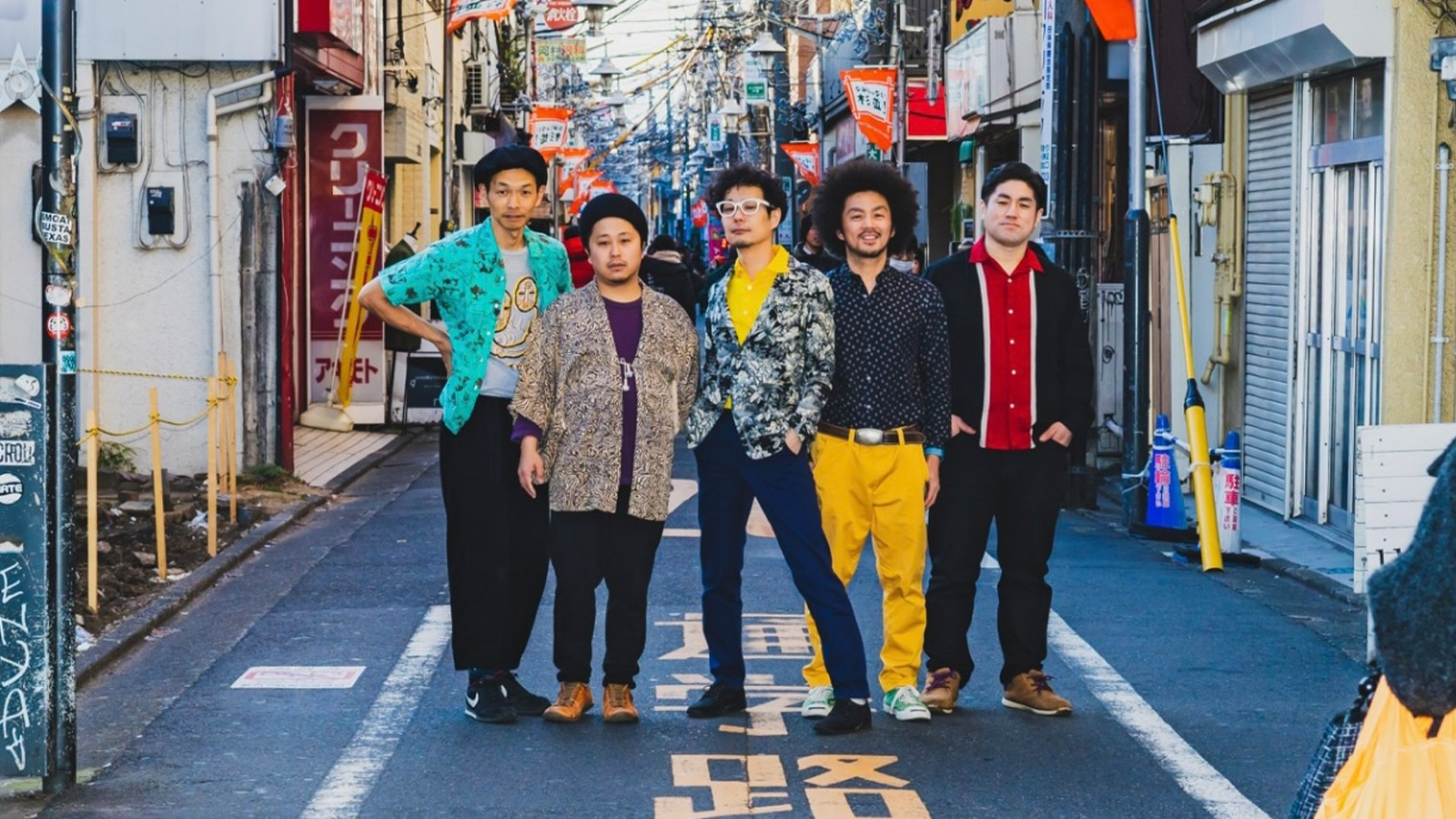 It's a music journalism cliché to describe music as boundary-less or genre-evasive. In the case of multi-instrumentalist Teppei Kondo, though, the fact that it's difficult to place the shifting origins and influences in the music he makes with his group of Tropique is of a piece with his own biography. "I didn't grow up with Japanese traditional culture," he says. "I've listened to mostly Western music; in fact, Japanese traditional music is rather exotic to my ears."
Kondo grew up in a "New Town," a public housing development constructed in the '80s to accommodate Tokyo's postwar population surge. He says it was culturally isolating: "There weren't any old people around, so I feel I didn't have roots in specific Japanese cultures, just the things I saw, read, listened to, and experienced." This happened to be mostly Western music, everything from Prince to Ry Cooder, James Brown to Captain Beefheart. As a saxophonist turned clarinetist, he also found connection to other genres that value that instrument, namely klezmer and cumbia.
Merch for this release:
Vinyl LP, Vinyl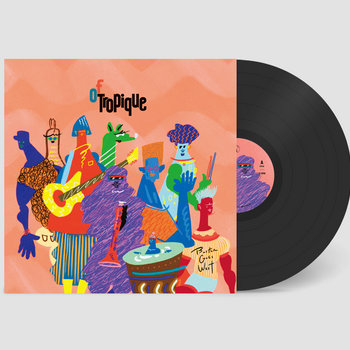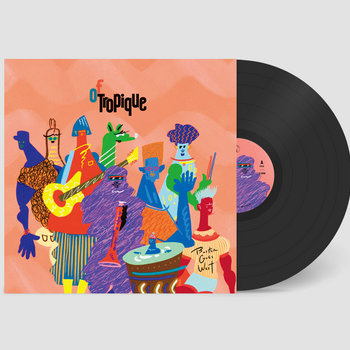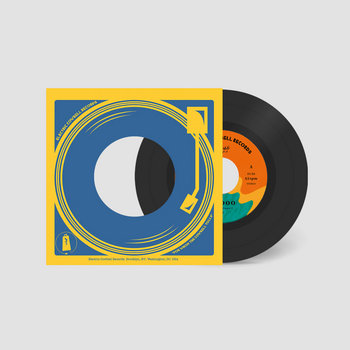 This global journey plays itself out on the band's new record, Buster Goes West. The album is an absolute smorgasbord of sound that has a lot to say about identity and influence. "Buster is an Asian guy who goes to a town in a Western country not knowing much about it," Kondo says. It's a metaphor for the wanderer, the lost soul who is trying to find something meaningful. "Japan lost its traditional culture after WW2 and tried to be a member of Western countries. In my opinion, Japanese culture became a fake of Western culture in these 50 years. Now, a kind of fakeness is an important essence of Japanese new traditional culture. I think my music reflects it."
But it's not just Kondo—the rest of the band are from all corners of the musical world, bringing their own interpretations. Koji Yagihashi (guitar) plays swing, Daisuke Tanaami (bass) plays calypso, Ryo Fujita (drums) was in the alt-rock scene, and Mutsumi Kobayashi (who joins on percussion) comes from the world of cumbia—she is part of several Japanese neo-cumbia bands including Mumbia y Sus Candelosos and the influential Minyo Crusaders.
Merch for this release:
Vinyl LP, Vinyl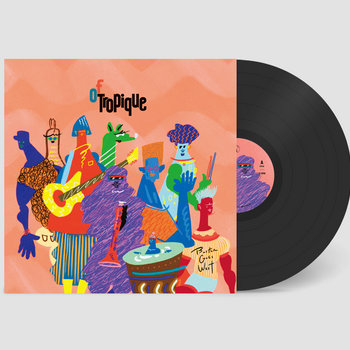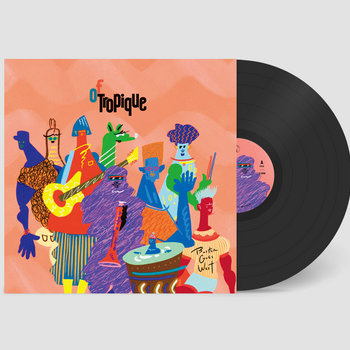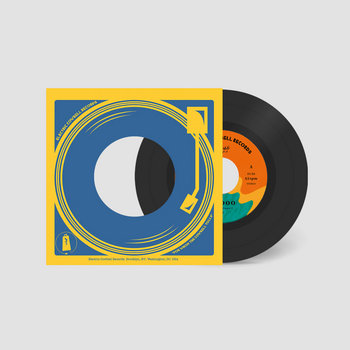 On the record, you can hear elements of all this and more—the album melds cumbia with dozens of other genres, from klezmer to krautrock to Spaghetti Western soundtracks to funk. Buster boasts many characters, but it evades that sense of falsehood Kondo finds in Tokyo's scenes. "I'm definitely influenced by fakeness in Tokyo, but the difference is that my music doesn't lack love and respect for other cultures. My music's fakeness is from being free from rules," he says.
As a virtuosic multi-instrumentalist, Kondo brings that sense of freedom to the record, mostly led by his 1927 Albert system clarinet. Not only does his intriguing style on the instrument encapsulate his unique approach to performance and music, but it is sonically central. It lilts, it squawks, it solos, it accents. It may take the back seat on one track only to burn the house down on the next.
On Buster's opener "Le Guerro" the clarinet asserts itself over a limber beat backed by a smooth-as-butter guitar line. The band follows this with a ska/surf number (the title track), where the clarinet fits perfectly in place of ska's traditional horn section.
Merch for this release:
Vinyl LP, Vinyl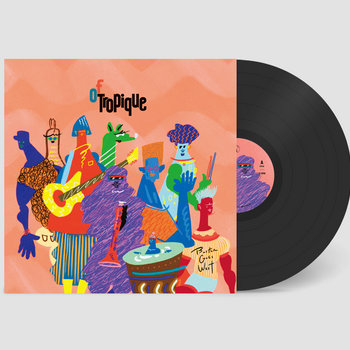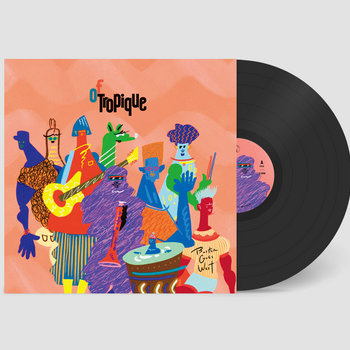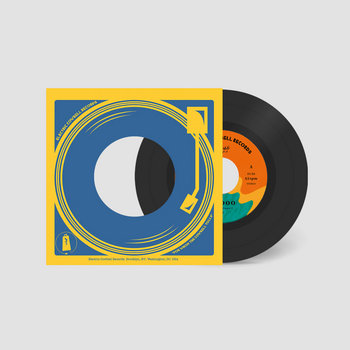 The appearance of so many diverse sounds and instruments cracks the whole project open. Each "character" finds its spotlight, whether it's the gurgling synth of "Great Booga Looga" or the vibraslap hissing like a rattlesnake on "Ballad of Esmerelda." 
"Nobody should label others, there's no right way in this world," Kondo says. In Japan, he says, "people tend to play music the right way. You have to be in a certain circle and play the same way others do. If you're in a reggae circle, you have to play only reggae, and you even have to wear a Bob Marley t-shirt." His journey, in all its hybrid colors, specifically seeks to change this qualification: "I want to show people it's OK to play music the way you want."