FEATURES
Objects Limited Helps Level the Playing Field in Electronic Music
By Joe Muggs · October 04, 2016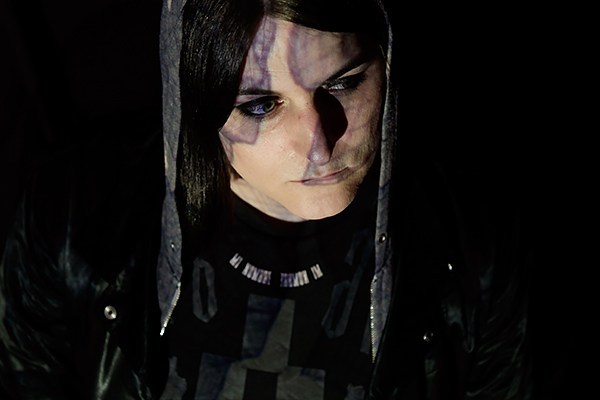 Lara Rix-Paradinas is a PR firm's nightmare. She doesn't have many filters; everything the 26-year-old musician and label owner talks about—breastfeeding, the foibles of media outlets, the various schools of feminism—she talks about bluntly and directly. But maybe this lack of ceremony springs from necessity. She is increasingly earning well-deserved props for the label she founded earlier this year, Objects Limited, which only releases music by, "female-identifying and non-binary" musicians. But it hasn't always been easy for her to be taken seriously as a musician.
Rix-Paradinas first entered the electronic music world as the partner (now wife) of Mike Paradinas, owner of much revered experimental label Planet Mu and a longstanding recording artist (as µ-Ziq, Jake Slazenger and a score of other aliases). The pair began releasing music together as Heterotic in 2013 but, as Lara has written, her treatment as a musician in the media and other parts of the music industry was frequently shabby, thanks to good old-fashioned sexism.
That's part of what drove her to create Objects Limited. The label, which was founded independently of Planet Mu, also reflects a very particular and personal mission and musical vision. Its releases so far, from English producer/singer Eva Bowan, unsung Chicago footwork musician JARu, Lara herself (in her Lux E Tenebris guise), and now Berliner Ziúr are different in format and style, but all inhabit an elegant, Gothic darkness tempered with hugely inventive production and structural finesse.
Rix-Paradinas spoke to us from her home in Brighton, England, after a few moments trying to find a spot out of earshot of their two children.
So, you've got a label.
I've got a label! It's going really well. Funnily enough, I'm calming it down over the winter at the moment, because December and January are not a great time for releases.  And actually I'm trying to wean my youngest off breastfeeding for the next few weeks, so I won't be able to work on the label, as I'll have no sleep and I'll be a nervous wreck. But at the moment, it's doing really well. I'm working on a compilation with some new artists, which will probably be out around March. I've already got a few tracks from people—some really great stuff from Flora [Yin-Wong] who works for PAN. She does some lovely stuff, really delicate. She's a great DJ, but I think a lot of people don't realize that she does great production too.
And you're getting really good press aren't you?
Yes… and some that just winds me up. There's a certain fashion and culture magazine in particular—I hate it so much, I really do. It's like [British hipster satire] Nathan Barley, but real.
I sense a story…
Well, a few months ago I did a photo shoot for them. Then, a few days before it came out, they said, 'Oh, we haven't actually included your photo shoot, there weren't enough pages.' Maybe the folks there thought I wasn't cool or edgy enough. But then the music editor said, 'Well, I love Objects Limited, I really want you in. Why don't you do basically a click-bait article about how to get more women into the industry?' And I said, 'Well, instead of us doing all these articles about how we get women into the industry, and how we get women talked about, why don't we actually talk about women? I know this might blow your mind, but maybe just talking about women might be more valuable.' They were like, 'Oh yeah, wow, that's a good idea. That's really forward thinking. We never even thought of doing an actual article about an actual woman. Wow.'
So he did the interview, but then when it came out, he actually attributed it to a different journalist. I looked her up, and I realized that she basically did all the 'female stuff' in the magazine. And that felt bad. I don't like this whole thing that only girls can talk about other girls. Is kind of annoying. God, I'm feeling quite old and jaded at them moment, and I'm only 26!
You do seem to favor a direct approach. Is it fair to say you prefer action to theory when it comes to redressing imbalances?
Oh man. That's funny, because I wanted to sign someone who is part of this xenofeminism stuff [a hyper-radical, hyper-intellectual futurist school of feminism that looks forward to a post-gender world]. She is, like, super-PhD in gender and all that stuff. I don't like all that. I think if you just sit and mull over too much, you just get lost, and nothing really happens. It doesn't really change anything. I think you're better to just go out there and smash boundaries rather than just fucking thinking about it. But that's the sort of person I am. I'm one of those people who'll just think, 'Okay, I will make a new label, and it's going to be all women.' And a month later I'll do it. I can't be sitting around and just thinking about it. So, yeah, those people are great, and there's always going to be people like that, and I'm sure they've got their value. But I'm far more, 'Just get on with it!'
This is quite a punk attitude. Do you have any affinity with punk or hardcore?
Well when I was younger—I grew up in Brighton, and it's quite stuck in the past in a lot of ways. We love ska in Brighton. I used to go to ska days a lot when I was about 13. We used to have it on the seafront every Sunday, get off our heads. It'd be ska and punk, and I loved it. I used to like Queens of the Stone Age too, but it wasn't quite hitting the spot. That's when I started getting into electronic music—Venetian Snares, especially.
Which is very punk electronic music!
Yeah, it is. But then it's got some extra bits—stuff that makes you think a bit more.
When he started he was really nihilistic, though. Very horrorcore, gabber [Dutch hyper-speed techno] kind of stuff.
Well, I love gabber, I absolutely adore gabber, and I did when I was getting into electronic music. I heard gabber and thought, 'Yeah this is me!' I thought it'd be funny: a Jew going to gabber raves. I was really up for going to like Holland, but then I thought 'Oh this wouldn't be good, you get all these Neo-Nazis and stuff.'
I think that idea might be over-egged—there's an awful lot of anti-racist Gabbers as well!
Yeah, I suppose it's like punk: You get the best and worst. But I've always liked the harder, more aggressive stuff. I guess I've calmed down a little bit since I was a teenager. Sort of. Maybe. I think the label reflects both sides. The first release by Eva Bowan is quite poppy, like dream pop, or something. It was nice, as Eva's in Brighton, so we met up and talked and just really clicked. And I thought, 'Well, you know, she'll be a really nice person to introduce the label and get things off the ground.' Now we're four releases on from that…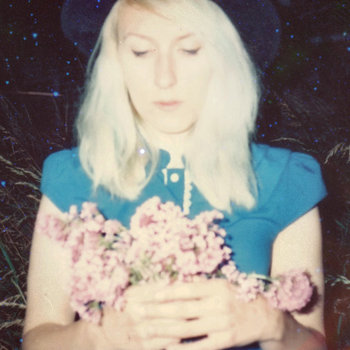 .
00:10 / 00:58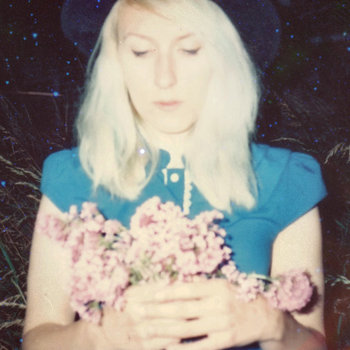 …and you've covered a lot of ground in that time.
Yeah. Dream pop, footwork, industrial club, and apparently someone called my music drone. I don't know what I'd call Lux E Tenebris, but apparently, it's drone.
The Heterotic stuff you did has quite a drone, or maybe shoegaze, element.
Yeah. That was me doing the basslines. There's a technically a Heterotic track on Mike's Chewed Corners record. I did the bassline part, and I'm quite proud of that one. And Mike's doing another solo album now, and we naturally talk about it, and I have input there. We work quite a lot together. That's why I guess for me it wasn't that weird to have my own label. I'm so used to seeing every part of the day-to-day stuff at Planet Mu. Even eight years ago, when we started going out, he would get me to listen stuff and see what I thought. And we seemed to be quite on the same wavelength when it comes to music—which is interesting, because we both have quite eclectic tastes. Maybe I go for the more hard, angry stuff. Mike's more into pretty melodies and softer things.
Even though he's signed loads of very brutal music to Planet Mu?
Yeah he has…but he's more melodic. I do like melodies, but can't seem to do them. But it's funny, when I was working on Heterotic—I think because I am massively competitive—I started doing a lot more melodies on there. There's barely any melodies on Lux Tenebris stuff. So, I don't know, maybe I'm just not that melodic, but he brings out melodies in me [laughs].
Does your competitive side get brought out more if people assume that you're just 'the girlfriend' or whatever?
Yeah. It's always been weird at electronic nights, because people are like, 'Yeah, you're just the girlfriend, stand at the back.' But I never put up with it. By nature, I'm quite an introvert, but my family are quite full-on, so I've always been told that if anyone tells you to step back, or shut up, or whatever, that you argue. It's become an in-built thing for me. And I think maybe that starting a record label was a way for me to argue. Like, 'Look: I'm not just this. Just shut up and listen to this, I like this music, and there's things for us to say.' [finger quotes] 'Us women' [laughs] So, it's partly a reaction to all that, yes. When we launched the Heterotic thing, articles [written about it] would have this biiiiig introduction for Mike—and don't get me wrong, I know he's done a lot—but then it would be, 'And here's his wife.' It was just really weird. They didn't even bother to ask what I did in the band, or what I was into, or anything. And I really started to realize that, because the media don't ask, a lot of women don't tell. I don't know if it's in-built or learned or whatever, but women don't really come forward and say, 'This is what I am, this is what I do.'
So that was what you wanted to do in setting up the label? Push the women artists forward and show 'What they do?'
Yeah. I used to be into horseback riding, and just recently I saw this really interesting article about a survey that was done in Norway. Quite a big one, about 300 girls [participated]. And basically, they found that women who did things like horseback riding, outdoor activities, were actually better at being gender neutral—not falling into female roles when it came to leadership and stuff. And that was heartening to see. And I think that just doing something with risks and rewards does that, which is why I'm really keen on these workshops I'm doing. I just want to get women out there and doing these things and feeling more confident in being able to say, 'I can produce,' or 'I can do this or that.' It's funny, actually. Ableton [the workshops' sponsors] haven't allowed me to make it women-only, which is fair enough—they have to be seen in whatever way they want. If they don't want to be too feminist, that's up to them. But I'm determined to make it 50/50 at least, but I've had to work hard for that. I did want it to be just women, though, because like I say, women just don't tend to put themselves forward, and you have to have this extra push of, 'Look, here's something for you,' to get them to step up. Same with the label: if I did something saying, 'Oh it's just 50/50,' women won't come up to you. You have to really, really, really not pull the punches to get women on to these things. I don't know what it is, maybe this is the reason for this 'safe space' business? I don't know.
It's quite telling that you have to push women producers even to say 'I can do this,' whereas for the bulk of men in music, it's not even a question, they just say 'I do do this—this is what I do.'
That's right. I do it myself. The only way I've ever learned to produce is watching Mike to it. Okay, he is a good person to learn off, or whatever. But he's really good musically. He's been learning to play the piano from the age of, like, three or something, and I didn't really have that. But I know music, and I can listen for things, but I won't know the proper words for things, or I won't know the terms or how to do things. I listen to track and say, 'So what's happening now, how do they do that?' I'm learning more and more. But I think it is a definite confidence thing, and just not giving a fuck, and just being emotionally open to exploring sonically what you can do. And I've always held myself back, like, 'Oh I can't do it,' instead of, 'Oh, I don't know what this is but I'm going to try it out and have fun with it.' You do just hold yourself back. I think women need to be more, 'Yes, I can do it.' Just own what you can do, and go for it.
Can you tell me about the other two artists on the label other than Eva Bowan and yourself, Ziúr and JARu?
Oh yeah. JARu or Jana Rush—she seems to be using them interchangeably—she has released music before. She released music in the 90s, when she was 13, on DanceMania, which is pretty cool, isn't it, for your first release? I think I was she was on the A-side of the 12", and DJ Deeon was the other side. It was a 'DJ Deeon presents youngest producer' sort of thing. Very cool. But she hasn't really released since then. But there's so much stuff—she's always, always producing, every day she's in the studio. I don't really know that much about her, because she keeps herself to herself, doesn't post on social media much. I tried to get press shots, and she didn't want to, but I said, 'Well, unfortunately I have to do that.' So she sent me a few webcam pics. But, hey, if that's how you wanna play it, then fine. But yeah she's she's a great producer, and she's a friend of quite a few cool people in the scene and has been for years.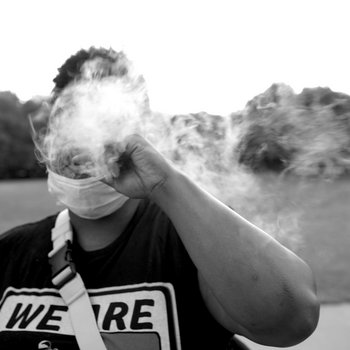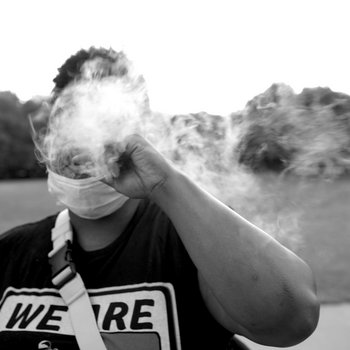 She's amazing, in fact. She is a materials engineer in the petroleum industry by day, and then by night he she works in a hospital and does CAT scans and checks them for any issues. And she makes music. So I don't know when she has time to sleep. I mean, she stopped firefighting. She used to do that as well. She's she's pretty cool. But that's all I know about her, just that she's this fire-fighting science hero wicked pro. I'm doing an album with her next year also, and that hopefully will be on vinyl. The new tracks are amazing. They're just crazy. You know you always expect a footwork track to be two or three minutes, but she goes on for five, eight minutes sometimes, and you're thinking, 'Oh my God, my head's going to explode, this is insane.' But there's a whole story arc in each track. It's great fun. I think the album's going to be more house-y than her first EP. There is there is a bit of acid stuff in there—I really hate acid, but when she does it, it works. I don't know how. Mike said it's because it's real Chicago acid [laughs].
And Ziúr—she is going to be doing an album as well next year. But this time, it's going to be a joint release with Planet Mu. We're really excited about that. She's amazing. And her stuff's great. She comes from a punk background, and you can really hear it. It's got aggression, but it's done in a way in which you don't feel like it's just pure anger. It's like there's something more going on there. And she was such an interesting person when I met her in London and she did a Radar Radio [London online station which has drawn an impressive roster of talent in just two years of existence] show. She's got this whole life story—she is, again, one of these people, like Jana, where she doesn't give away too much, but you know there's something that's really happened. She's really interesting to work with. Mike really loves her stuff. I think he wanted to nick her for Planet Mu, and I said no. And of course we had a few arguments, the usual falling-out stuff, to the point where I was coming in his studio, picking up bits of paper he'd written on and going, [puts on archly theatrical voice of insinuation] 'Oh, I see! This is what you're up to, is it? Looking at my artists, is it?'
Merch for this release:
Vinyl LP
All the usual stuff couples argue about then?
Oh yes. But we love to bicker. I'm quite melodramatic when I get angry. It's good to be working together on this release, though. It's all exciting, really Objects Limited has a wider distribution deal now, but it's amazing how quickly I built it up to this point with just Bandcamp. I think I was just expecting it to just be this little label, and we'd just have fun and showcase the odd artist, but it's been amazing how quickly people have taken to it. I was worried people would go, 'Oh, just doing females—that's going to be boring.' But now I feel like I'm hopefully gonna start rounding off what sort of music we actually are. Because I don't really know yet. I don't want to be pigeonholed as just a female label. I think hopefully we can be a place where people can find new music that's interesting. I really like the idea of being a stepping stone for doing bigger things. It's such a small world, isn't it? The electronic music scene? Part of doing this label, and doing the workshops, is that I just want new blood in the scene. It gets a bit claustrophobic sometimes, with the same people everywhere. So this is about inviting people in. I want the scene to expand, and if I can encourage people to think actually they might enjoy this music, and even make music themselves, then I totally want to do that.
—Joe Muggs