FEATURES
Nothing Break the Bad Luck Streak
By Brad Sanders · June 20, 2016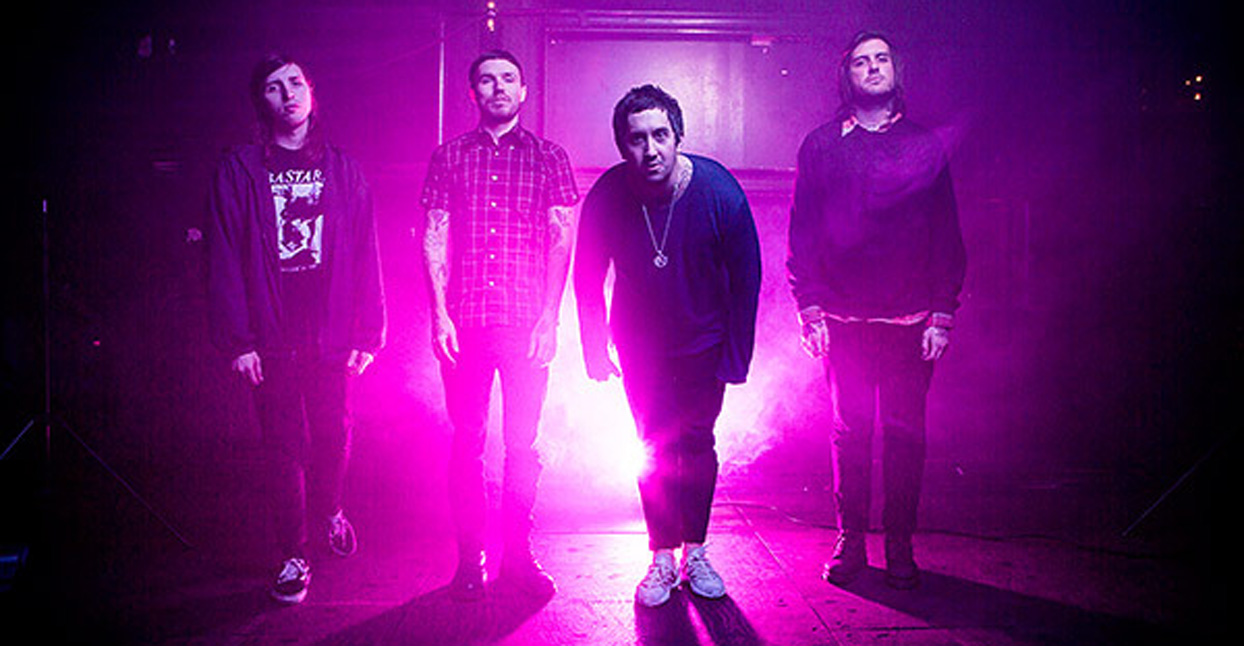 photo by Jimmy Hubbard
"I wanted to be in bands that sounded like Slowdive and Ride and Catherine Wheel, I just couldn't quite figure out how to do it." —Nicky Palermo
To Nicky Palermo, the frontman of Philadelphia shoegaze quartet Nothing, the whole world is bleak: "It's a tragic life with brief glimpses of happiness here and there, and you smile when you can. You just try to cope with the rest."
That attitude might sound pessimistic, but consider the events that led to Tired of Tomorrow, Nothing's excellent sophomore LP. After playing a set in Oakland in May, Palermo was hospitalized when five men beat and robbed him, fracturing his skull and his spine. Around the same time, Nothing's bassist, Nick Bassett, lost his mother (Palermo's father had passed away before the release of 2014's Guilty of Everything). Palermo couldn't even get to the studio in Philadelphia where the band was set to start tracking Tired of Tomorrow until his swollen brain reduced enough to make the flight. So he laid in his hospital bed, "hooked up to anesthesia, and morphine, and Demerol, and pain pills, and all the stuff that makes things just a little bit more confusing," and tried to make sense of the situation.
"There were a lot of thoughts going on at that point," Palermo says, reflecting on his time in the hospital. "No one really knew what the next step was going to be from there."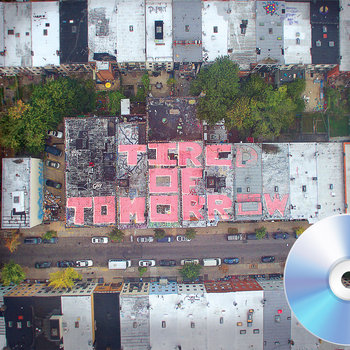 .
00:10 / 00:58
Merch for this release:
Compact Disc (CD)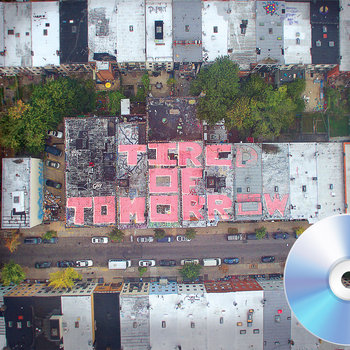 Palermo finally made it to Philadelphia, but the demos the band had recorded before the last tour and his subsequent hospitalization were no longer indicative of Nothing's collective headspace: "When we got to the studio, things had changed. There was an obviously different feeling about everything, from everybody. The record took a whole new shape and sound."
Tired of Tomorrow builds on Guilty of Everything by doubling down on pop hooks, without sacrificing feedback and distortion. Palermo says the seed for the group was planted when he was playing in hardcore bands in the early 2000s.
"I wanted to be in bands that sounded like Slowdive and Ride and Catherine Wheel, I just couldn't quite figure out how to do it," Palermo explains. (Nothing's pre-Guilty EPs explicitly worship those bands, as well as the forebears of shoegaze, My Bloody Valentine.) "As we started to roll towards Guilty, me and [co-songwriter] Brandon [Setta] were listening to a lot more of the American '90s: Smashing Pumpkins, Nirvana, and Mudhoney, stuff like that."

photo by Jimmy Hubbard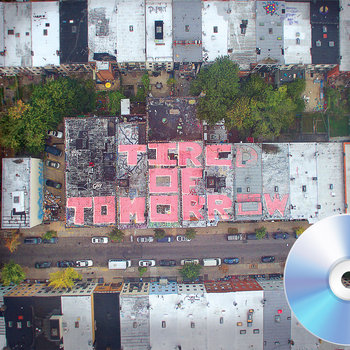 .
00:10 / 00:58
Merch for this release:
Compact Disc (CD)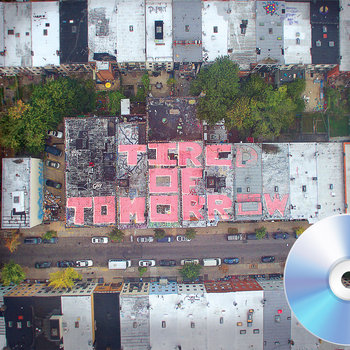 The creeping influence of those openly pop-leaning bands is even more noticeable on Tired of Tomorrow. Palermo's singing voice is more confident, pushed to the front of the mix by producer Will Yip (Circa Survive, Title Fight). On songs like "ACD (Abcessive Compulsive Disorder)," Palermo trades reverb-drenched major chords with Setta, but it's the earworm chorus—"Here we are again/ Someone find a cure/ 'Cause you know me/ And you know I am not well/ I always knew I'd eventually hurt you"—that gives that song its center. The heart-wrenching title track foregoes guitar and drums altogether, setting Palermo's vulnerable vocals against spare piano and strings. It's beautiful.
Tired of Tomorrow represents a huge step forward for Nothing and, had everything gone according to plan, it would also have been their first recording for a new label. At the time they began work on the record, Nothing had left Philly label Relapse to become one of the highest profile signings by Collect Records. The NYC indie was owned and operated by Thursday singer Geoff Rickly, and bankrolled in part by an infamous pharmaceuticals executive named Martin Shkreli.
"I recall, close to the time we were about to leave the studio, that something just felt weird to me," Palermo recalls. Soon after, the news broke that Shkreli had jacked up the price of the AIDS drug Daraprim by 5000%. Nothing quickly parted ways with Collect. "After hearing Martin start to turn into the supervillain that he did, we all got a little nervous that no one was ever going to hear this record."
After Shkreli departed Collect in tatters, Relapse reached out to Palermo and the band. Fortunately for both sides, there were no hard feelings. Palermo says the band talked to a few labels, but staying with Relapse after a year characterized by turmoil was the practical choice. "How many risks do we really want to take at this point?" he asks. "We had some talks with the guys from Relapse and it just seemed like the smartest, safest decision to do."
Tired of Tomorrow is the light at the end of Nothing's long, black tunnel—a capstone on a year of almost unimaginable strife, and a triumph over that darkness. When everything that could possibly go wrong did, they've managed to make their own luck.
—Brad Sanders