FEATURES
SXSWatch: Noga Erez's Fitful Dance-Pop Carries Potent Messages
By Marcus J. Moore, Andrew Parks · Photos by Daniel Cavazos · March 17, 2017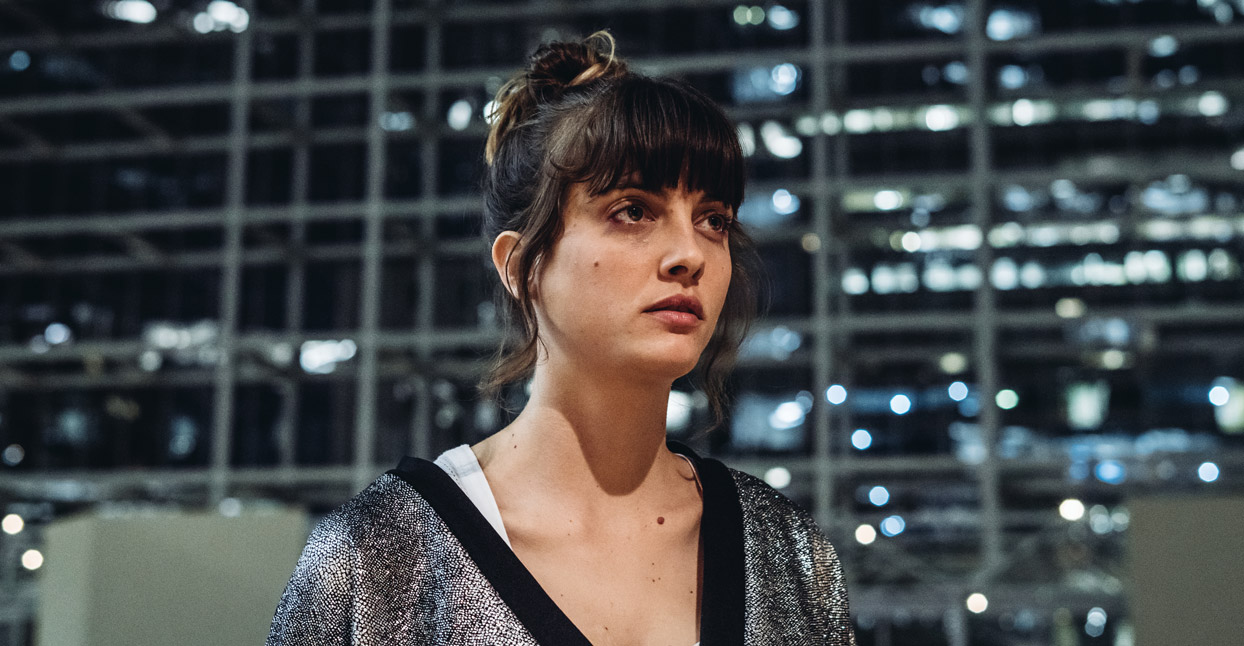 Noga Erez is happy to hear folks compare her fidgety pop songs to M.I.A. and FKA twigs—who wouldn't be, right?—but the singer/producer's personal hero is PJ Harvey.
"The way she inspires me is beyond sound and music," Erez says from her Tel Aviv home. "I wish I could be as authentic and brave as her. The artistic path she's gone through is one of the most interesting I've ever witnessed."
Erez is especially drawn to the way Harvey speaks her mind on rightfully-acclaimed records like 2011's Let England Shake LP. Angry and accessible, soft and sharp, it's a protest record that doesn't spell everything out.
The first few singles from Erez's upcoming Off the Radar album (due out June 2nd through City Slang) take a similar approach. With its pitch-bent vocals, pressure-cooked beats, and lumbering bass lines—all sounds that are more often found at dance clubs than political rallies—"Dance While You Shoot" tackles an elusive government that thrives on "manipulative media, ignorance, and bureaucracy."
Merch for this release:
Compact Disc (CD), Vinyl LP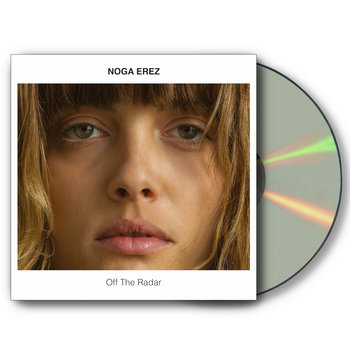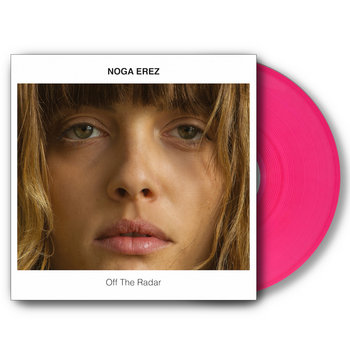 Equally compelling is "Pity," a fitful number full of spring-loaded synths and mechanized rhythms that sputter and spit like a malfunctioning factory. Meanwhile, Erez's lyrics recount an alleged gang rape at a Tel Aviv nightclub—filmed, rather than stopped, by witnesses—and the ways a person's sexuality can be used against them. It's heavy stuff, for sure, made all the more complicated by Erez confronting what it means to live in a Holy Land that's never felt truly safe.
"I was born into a state of war," explains Erez, "And as I grew up, I began to understand both sides of the conflict. The reality here never let me be innocent about things."
And yet, some industry insiders told Erez she shouldn't call herself an "Israeli artist"; better to keep things apolitical if you're looking to land on an international stage. Practical advice, maybe, but it ignores the fact that Tel Aviv's tightknit art scene has a thriving community of musicians and makers.
"I think it's unfortunate that a beautiful thing like culture can get ignored because of politics," says Erez, "But I totally understand why that happens….. In a way, being from Israel kinda puts me on the same side as the bullies, and that's frustrating. But everyone who actually listens to my words knows I'm representing the opposite."
Merch for this release:
Compact Disc (CD), Vinyl LP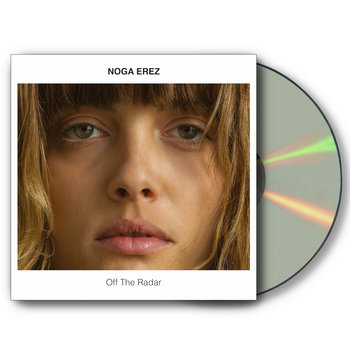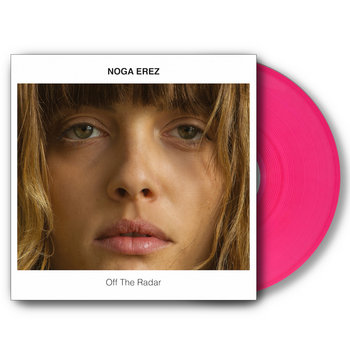 Erez's tolerant worldview began taking shape at an early age, thanks to a musical family—her mom's a choir singer, and her dad's "able to pick up any instrument and play it perfectly." Both of them encouraged a young Erez to explore a wide variety of records—everything from the Beatles to Leonard Cohen to ABBA. And while her parents weren't sure about a love of music leading to a full-time career, they encouraged her at every turn. Childhood lessons in singing, piano, and the guitar soon landed her on a composition studies path at the Jerusalem Academy of Music and Dance.
But the turning point in Erez's public persona came about three-and-a-half years ago. That's when a few Ableton experiments with composer/producer Ori Rousso—he's the other, more private half of the Noga Erez project—evolved into a full-on partnership, and early attempts at writing for a more traditional jazz trio fell by the wayside.
"I'm sort of technophobic," says Erez, "so the fact that I'm making electronic music now is very strange. There's these endless possibilities; I wake up in the morning excited about just doing something on the computer."
Merch for this release:
Compact Disc (CD), Vinyl LP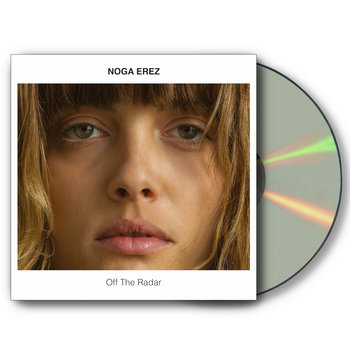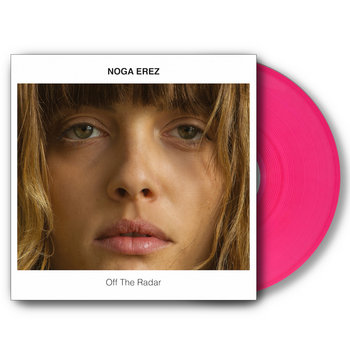 When asked about why she was wary of sound engineering and synthesis before, Erez adds, "I tried to do it for many years, but I'd get to a point where I didn't understand what's going on. Stuff would start acting crazy or sounding weird—not like how I imagined it. So I'd stop; it felt like too much."
In other words, she had to shed some of her classical training and learn how to put pure chaos and straight-up mistakes on the same creative plane as malleable hooks and pristine melodies. That's especially true live, as Erez, Rousso, and a live drummer try to replicate this restless pop record without relying on backing tracks or laptop triggers. Erez is able to capture the looming resonance of her studio work, and late Wednesday night at SXSW, at Esther's Follies in Austin, Texas, her music felt massive within the bar's cavernous setup.
"I see it as one big process I am going through," she explains. "And I'm still exploring myself as a vocalist and a musician. It can be intimidating because you really want to find your voice—what makes you truly unique."
As for the part of the process that involves putting herself out there in social media and interviews, Erez says, "I never thought I'd have to give it so much thought as to how I'd like to present myself as a person, as opposed to how I present myself as a musician. That part's easy."
—Andrew Parks
—Additional Reporting by Marcus J. Moore