FEATURES
Noel Meek Brings the Far-Flung World to Life
By Justin Spicer · December 20, 2016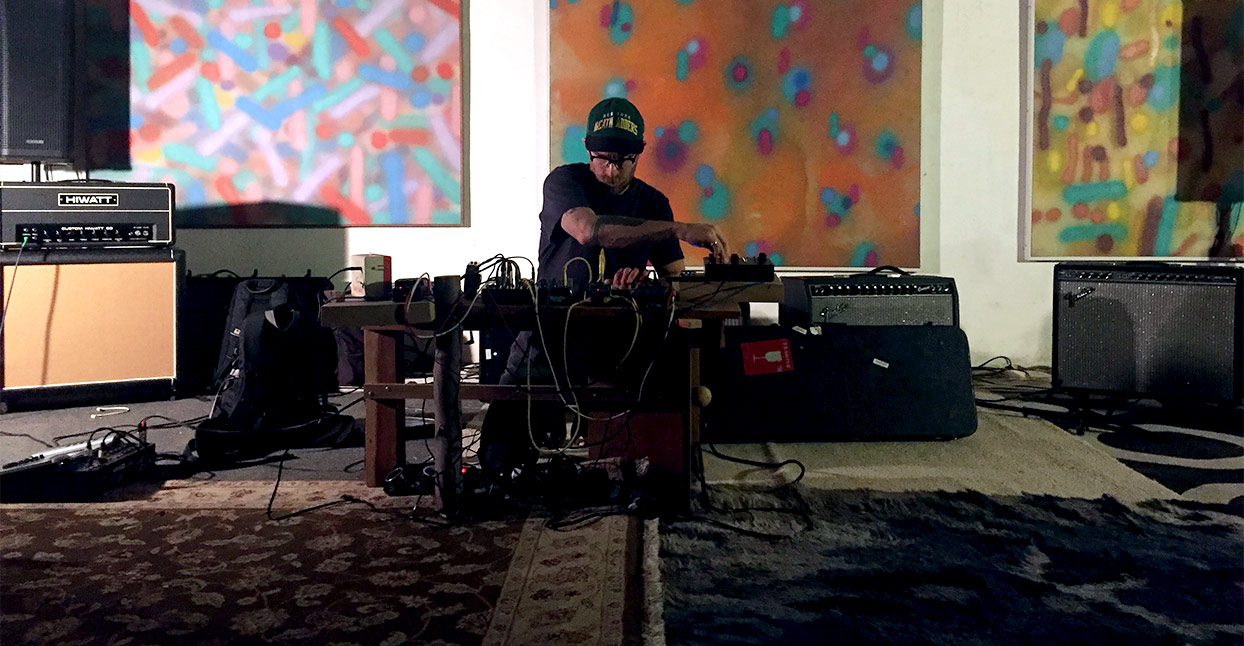 Whether he's listening to music in his back yard in Wellington, New Zealand or getting to know the Indonesian noise scene up close and personal, experimental artist Noel Meek's curiosities have taken him to the ends of the earth. He has traveled the world, both as a fan and a musician, in search of new sounds. Then, he delivers those sounds to a global audience via his label, End of the Alphabet.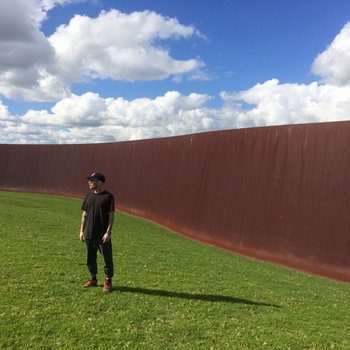 .
00:10 / 00:58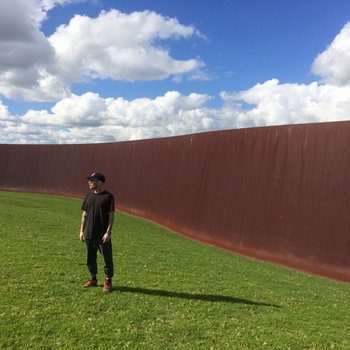 Merch for this release:
Cassette
"My travels have been, right from the start, mostly about musical exploration," Meek says. "During my 20s, I was just absorbing—getting out into the world and soaking up as much music as I could, particularly live. New Zealand is a very long way from anywhere, and we don't get that much interesting music touring through, not like you might in the U.K. or the U.S., so I started saving and headed out."
Those adventures influenced Meek's music. His latest release, Live in the World: Recordings from the Extremophilic Folk World Tour, is very much a product of his travels. "My early travels were part of a process of building up a massive store of information in my head that I still draw on. My travels now are a way of finding new outlets and making new connections," he says.
Live in the World documents a recent tour that took Meek to London, Oslo, and Los Angeles. Though the music he makes is often colored by his travels, he is just as often influenced by the artists he shares the stage with. "I'll be thinking about who else is playing on the bill and [will] try not to do anything I think the others might do," he says. "When I've been playing gigs with Blood Stereo, which was quite a bit this year, I'll lay off the tape loops. I've spent years organizing gigs in New Zealand, and I always try to make the nights as varied as possible."
Meek brings that same varied approach to End of the Alphabet, with releases as far afield as Chinese noise legend Yan Jun's electric microfeedback lausanne and an incredible compilation of Indonesian noise from the last few decades. He also uncovers sounds closer to home, like the deconstructed R&B madness of New Zealand's yeongrak. As with most independent labels, End of the Alphabet began as something of a passion project. "Like lots of people who do this, I wanted to put out my friends' music, because I really liked it and wanted more people to hear it. We started with a mix of local and international acts in order to boost the profile of locals with slightly better-known names from overseas. That's still the concept we work from. I hope that sometimes this approach might lead to collaborations and connections that might not otherwise have come about. The label has allowed me to connect with a much wider range of musicians, both locally and internationally, than I could before," he says.
.
00:10 / 00:58
Merch for this release:
Cassette
Not one to be content as just a musician and label head, Meek has also found sidelines into publishing, both as a writer and distributor for New Zealand publications. "I've got a background in journalism, my first serious job out of university was arts writing for a local daily," he says. That background has served Meek well, as he writes the occasional feature for The Wire covering his trips to Sri Lanka and Indonesia.
Ultimately, Meek has become a bit of an ethnomusicologist, a passion that developed after his initial bout of traveling: "[T]here is something of the explorer still in me, and I do get a real thrill from being able to introduce people to music they might not already know. It just happens that my travels have exposed me to a few interesting places that I can tell people about." But he's just as happy slinging music from his homeland. "I come from a really far-flung and interesting place myself," he says, "and really, that's the most important area for me to share with the world. That's why we started the label, and it's what I'd like to plug more with my writing. Anywhere in the world has hidden gems and unknown beauty, and I reckon it's best to start in your own backyard."
—Justin Spicer