FEATURES
Nikki Lane, High-Class Hillbilly
By Jewly Hight · February 03, 2017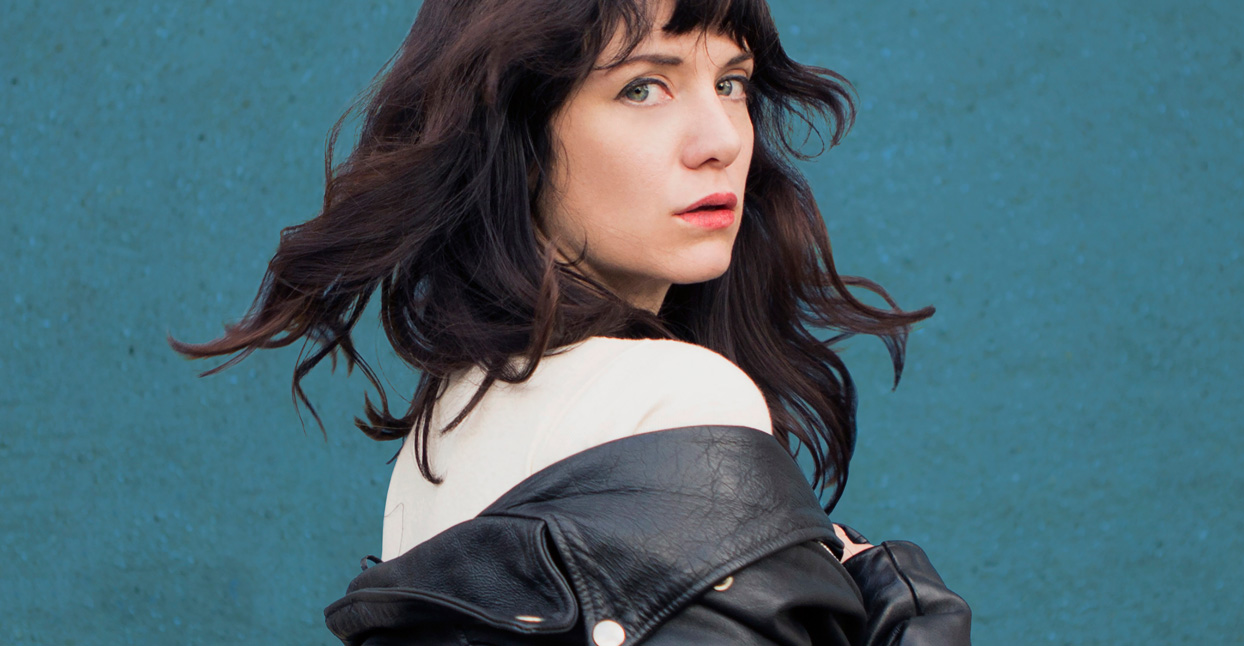 Nikki Lane's East Nashville-based vintage store High Class Hillbilly lives up to its name. The fringed, suede skirt with a faded logo of big-screen cowgirl Dale Evans; the pink, satin pedal pushers, the cropped leather jacket—it's hard to imagine any of them having been casual Goodwill finds. In fact, there's very little on the carefully color-coordinated racks that appears less than 40-years-old. Lane has a good eye, and her constant touring gives her an opportunity to scour antique malls and estate sales across the United States.
With Highway Queen, which she produced with Jonathan Tyler, the South Carolina-born mini-mogul is now three albums into crafting her identity as a purveyor of tough-sounding, '60s-informed twang-pop that straddles Americana, alt-country, and garage rock. She's sharpened her songwriting, with its vinegary sweet hooks and often pugnacious posture, and made the most of a husky, drawled delivery whose greatest appeal is its delicious contradiction. It simultaneously feels hard-bitten and girlish.
Reclining on a blue couch in the basement of her store, Lane reassures an assistant, "People can come down here. I'm definitely not boxing out shopping!" The browsing customers don't distract her in the least from discussing the clear-eyed vision that guides her multi-pronged career.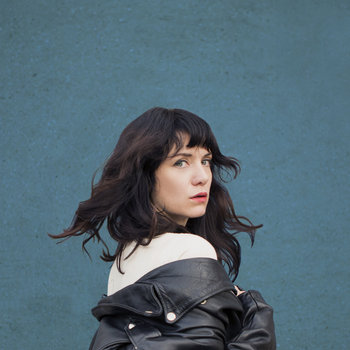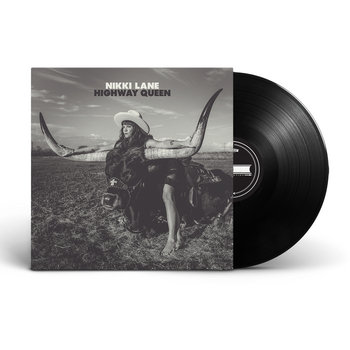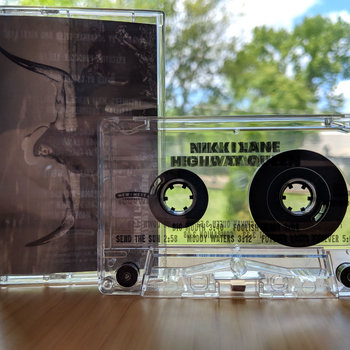 .
00:10 / 00:58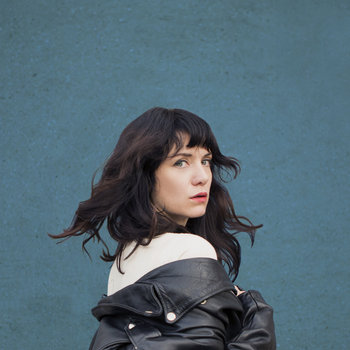 Merch for this release:
Compact Disc (CD), Vinyl LP, Cassette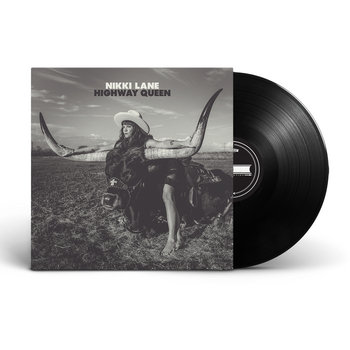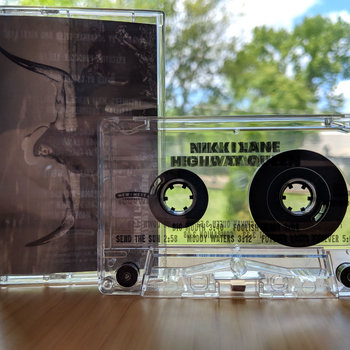 Do you consider this place an extension of your aesthetic?
It is my aesthetic. We had a [business] meeting here a couple of weeks ago, and they wanted me to try on a bunch of stuff, because they were trying to 'get' my style. I was like, 'Well…' [She spreads her arms and gestures to the merchandise around her.] I've laid it out more clearly than any other person I know. It is what I'm into 100%, and what most of my peers are into. I buy for people that I can picture.
I was wondering how much overlap you've seen between fans of your music and customers for your vintage wear.
I think you pick your fans, to a degree. You know what I mean? You create music and an aesthetic to lure people in. Which is why people like Katy Perry lure teenagers in, because they're marketing towards teeny boppers. I've just tried to keep a band and a personal aesthetic that is representative of old, classic rock—old music and good times—and it lures in people who at least have an appreciation for it, if it's not part of their daily style.
Growing up in small-town South Carolina, you saw people stick around and support themselves with blue-collar work. What made you think you could, and should, get some distance from what you knew, head out to California and reinvent yourself?
I don't know. I think I just dared myself to do it and I put a date on the calendar. I was working as a waitress at a biker bar, and when I started telling people I was going, they were kind of like, 'Yeah, right.' They placed 10-dollar bets so that somebody would win the money when I came back. They were all kind of picking on me, saying that they were gonna gamble on how long I would make it [out there]. But they also put a big piggy bank on the table, and they filled it up and gave me like $1,000 for my move. I think that just really motivated me to at least take the opportunity. I went on a little shopping spree on Ventura, and all my money was gone in like a couple weeks. Then it was like, 'You don't even have enough money to get home.'
When you worked in fashion in California and New York before pursuing music, it wasn't a 'runway couture' situation. You were working for clothes-makers who made stuff that regular people could afford.
Yeah. And that was my motivation. I started playing music because it seemed like a good idea and everything was lining up that way, but it was also kind of like I wanted to have a brand. I wanted to sell stuff. So when people were showing positive [responses] to my music, I was just like, 'Well, fuck. I'll just [balance] the two.' Most people try to come up with a gimmick, like a zipper on the jean that's different than everything else. And I was like, 'Well, it would be a lot easier to sell jeans if people knew that I existed.'
.
00:10 / 00:58
How do you feel like you've brought insights from the fashion world into music?
If you're talking about accessibility, I think that's what it's about. I write music that's alternative in the sense that it's not family-friendly at all points. But if you asked me to play a 5 o'clock slot and there's children there, I'm going to cater. I guess I'm flexible. Like, I have the full understanding of what I do, and I do what I do because it's my expression. But I'm malleable to my situation. I'm always understanding of the fact that the fans make the job, and without them, I don't exist. Some of my favorite musicians that I won't name, I think they're too smart for their own good. Their songs are so intelligent that I can watch it and appreciate it, but if you gave it to my dad, he'd be like, 'What the fuck is that guy doing up there?' I made a conscious effort of not boxing anyone out, making sure that the people in my hometown still like my record and not trying to be artistic for the sake of myself.
You're working in a corner of the musical landscape where people don't always find it easy to talk about the crafting of image.
I always joke, 'Don't call me an artist.' When the label refers to the term 'artist,' they normally mean someone that's not able to comprehend [the business]. It's talking down, in my opinion. It's not intentional, but they're like, 'Oh, you're not meant to understand the price point' or the strategy side of it. Because you're an artist. And I'm like, 'I'm not much of an artist.' I'm a creative director of sorts. I look at the whole picture. I think people think that if they focus on anything other than the music, that becomes 'selling out' or 'compromising.' And I think that you can't market yourself without those [considerations], so you have to see all of it. You can't use the term "artist" to keep yourself from looking at the whole thing and not wanting to look at the numbers and not wanting to look at the image.
There's a bit of business perspective in the first track on the album, "700,000 Rednecks." You're singing about the idea that success requires amassing an audience like that.  Where are you aiming your sarcasm in that song?
I guess it depends on the crowd. I think most of my fans are proud to call themselves rednecks. Most people are like, 'I'm one of your 700,000.'
Really?
Oh yeah! So we made a 'one out of 700,000' patch and a t-shirt. They love it, because they know that it's tongue-in-cheek. But they also know that when we go to [country festival] Stagecoach, I'm trying to lure all those people who aren't even giving us a chance because we're not on pop-country radio. It takes an army to be able to get above, so it's just kind of about building my own army.
Your songs are part of what's shaped your image. On this album, you sing about standing up to a big mouth and paint a picture of a restless, rambling woman who can't be tied down. Those could be looked at as classically masculine songwriting tropes. What's the appeal of staking out that territory?
I wrote "Big Mouth," about beating up a girl that can't keep her mouth shut in this town and is spreading rumors, because that's what I would do. It's not because or not because I'm a girl—it's because that's girl's talking shit. I don't know why more women don't talk like that.
.
00:10 / 00:58
You make a lot of references to biker culture. Is that a significant portion of your audience?
I say 'bikers' and I mean even, like, iron workers. I just mean tough, hard-working people, which is my favorite kind. One of our best strips to play is the Midwest, going through Milwaukee, Minneapolis, Chicago, some of our biggest crowds. I think my music's a little on the tough side, and so are my fans. What I get a kick out of is the wives that come up after the show and are like, 'Will you please talk to my husband?' I look over there and there's this giant bear [of a man] over in the corner. They want me to talk to him because he's this hardass that shouldn't be my fan. They've got this tough exterior, but they've been listening to this girl record all the time.
—Jewly Hight