FEATURES
"Disco Se Aagay," an '80s Urdu-Language New Wave Classic, Gets a Long-Overdue Reissue
By Megan Iacobini de Fazio · January 25, 2021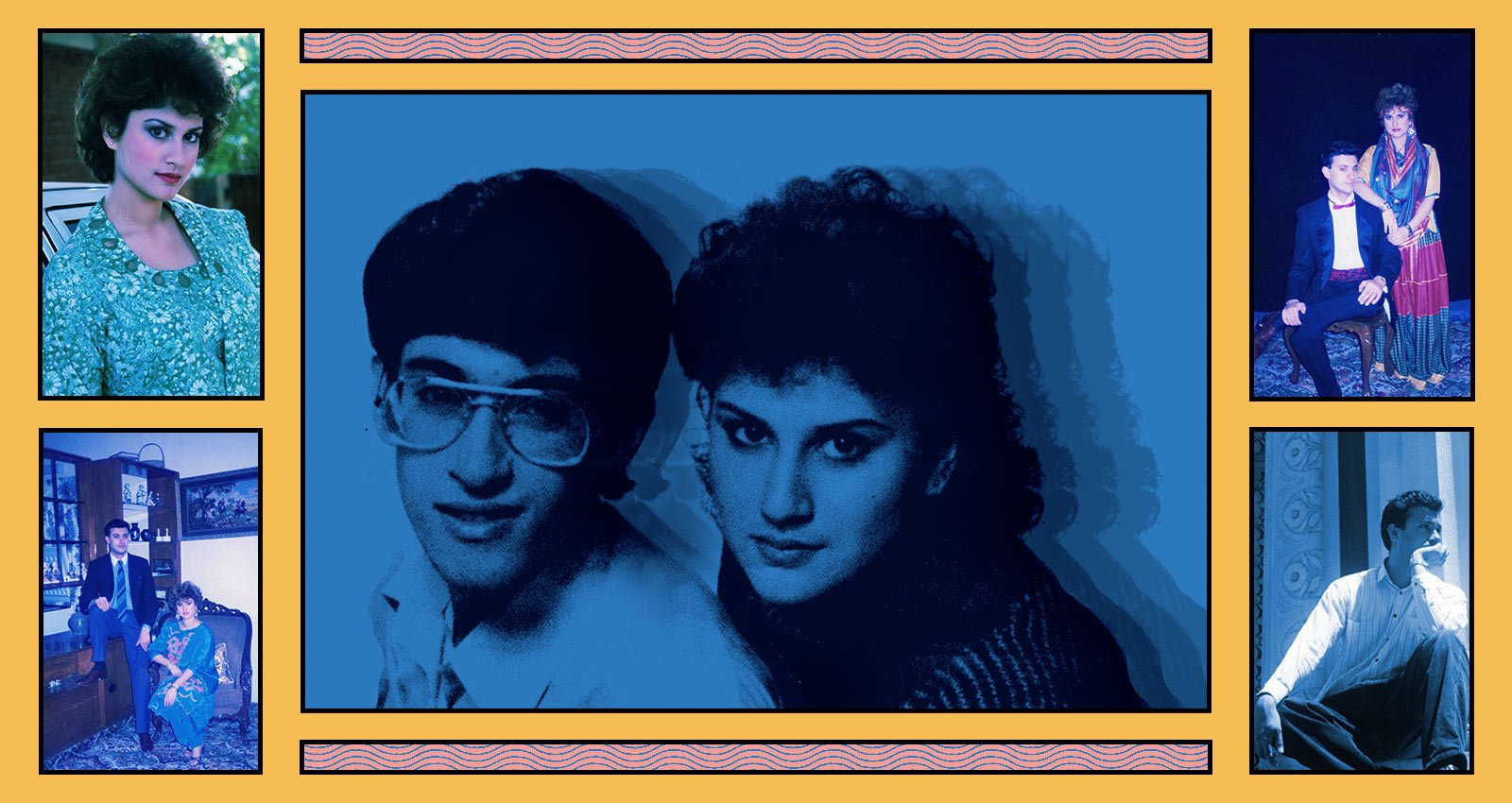 It was 1984, and two teenaged siblings, 14-year-old Nermin Niazi and 19-year-old Feisal Mosleh, were beginning what promised to be a stellar musical career. They spent the school holidays working on their debut album, recording in the legendary Zella Studio in Birmingham, UK, and renting some of the most advanced—and expensive—equipment of the time, like Roland's brand new TR-909 drum machine, as well as the latest synthesizers, from Yamaha's DX7 to Roland's Juno-60.
With substantial financial support from the famed Oriental Star Agencies label, which invested thousands of pounds into the album, Disco Se Aagay ("Beyond Disco" in Urdu) was expected to be a hit. After all, it sounded like nothing that had been made before: Weaving Hindustani melodic scales with British new wave and Urdu-language lyrics, Nermin and Feisal created an album that was ahead of its time, and perfectly combined the different worlds they inhabited. "We are not the product of just one place. We might have been born in Pakistan, but we were raised in England," says Feisal, "so we are a true mixture in terms of cultures and influences."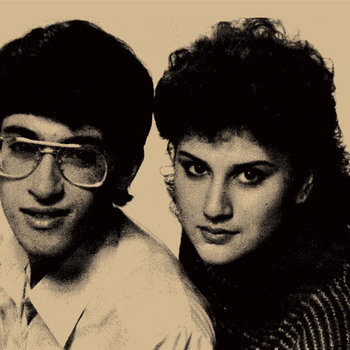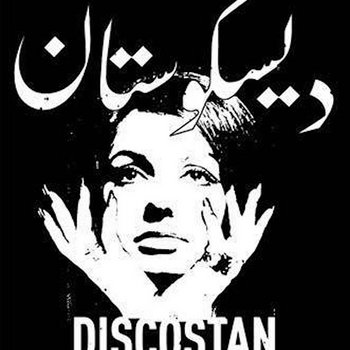 .
00:10 / 00:58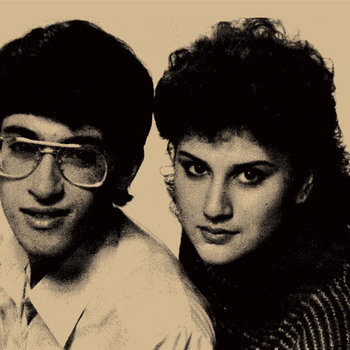 Merch for this release: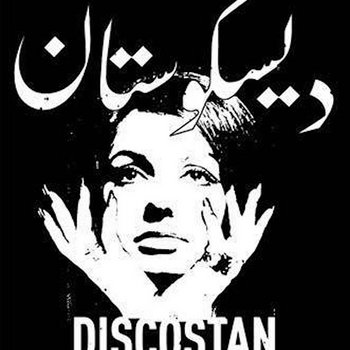 Throughout the record, Nermin's bright vocals soar over Feisal's swirling synths, heavy snare drums, and intricate chord and string arrangements, harmoniously fusing the sounds of the Pakistani diaspora with the British New Wave they loved.
And yet, the album never really took off. Oriental Star was putting all of its energies into promoting their rising star Nusrat Fateh Ali Khan, who would soon become known as one of the world's greatest Qawwali singers, and Nermin and Feisal were too busy in school and university to embark on a full-blown tour. After a brief spate of concerts in the UK and Pakistan, the album began to fade from view, as did the siblings's hopes for pop stardom.
Nermin went on to work, first as an actress, then as a police officer. Feisal moved to the South of England and then to California, where he climbed the career ladder in the financial sector. Both had families and, although they worked on songs together from time to time, largely abandoned their musical aspirations. Then, one day, they received a message via their Youtube Channel.
Arshia Fatima Haq, who runs DJ collective, multimedia platform, and party series, Discostan, with co-founder Jeremy Loudenback, had been browsing New York's A1 Records when she came across an old copy of Disco Se Aagay. "The record just jumped out [at] me because of the cover," says Arshia. "I was blown away by hearing that combination of my native language and then synth pop or new wave. I'd never heard anything like that, and it's kind of experimental, but felt… intimate."
As a "diaspora kid" herself, and as someone who has been focused on creating a cultural space for immigrants and diasporic communities, the record felt "personally aligned" to Arshia. "We had been doing this for so long that it just made sense for us to really give a home to the sound we are drawn to" she says. The newly-found masterpiece inspired Arshia and Jeremy to create their own label, also called Discostan; Disco Se Aagay is their first release.
For Nermin, the renewed interest in the album was initially a bit of a mystery: "It was a lost album as far as we were concerned." The fact that people would be into an album in a language that they couldn't understand was baffling. But this is, in part, wherein the magic lies.
Nermin and Feisal grew up between England and Pakistan, surrounded by music. Their parents, celebrated musicians and performers, would take them to see some of Pakistan's most famous stars perform. At home, they would listen to the different ragas or the emotional poetry of ghazals; at school, they listened to the Pet Shop Boys, Wham!, Duran Duran, and the new wave, glam-rock-inspired Japan.
Experimenting with their father's keyboards and drum machines, these different worlds came together. "We started collaborating on things, and doing something new and different, not just the traditional type of music that our parents had done," says Feisal. "We had the English element, and kind of mixed it into something different, bringing in the electronic side of things, which was coming up in a big way in the '80s."
By the time they started recording their debut album, the siblings had moved far beyond early electronic bedroom experimentations, using techniques and creating sounds that were way ahead of their time. "We took it very seriously," remembers Nermin. "We wanted to produce something good." For the high-energy "Hum Tum," for example, they recorded Nermin's vocals on seven or eight separate tracks, and then layered them on top of each other: "We wanted to play with the panning of sound from left to right, into the middle, so that when you have headphones on it sounds like there are voices coming from different directions," says Nermin.
"We had just rented some equipment to do stereo spatialization, essentially," remembers Feisal. "It was quite advanced in that way. We were crazy about trying new things."
Several musicians contributed to the album's tracks, adding their own unique sounds to the mix. "We had British musicians coming in, being inspired by our music, and giving their input. So for example we had a musician, Andrew Morris, contributing all the sharp flutey sounds, and bringing in some '70s influences," says Nermin. "And I think that's what makes the album so incredibly unusual, because it was a real collaboration, it made it more magical."
On the dreamy, stirring "Chala Hai Akela," Feisal enlisted the help of another musician to play delicate acoustic guitar over his haunting synths, adding a layer of emotion to the song. "It talks about someone being alone, and asks: 'Wouldn't it be good to have someone to carry those burdens with you when you go on this journey?'," explains Nermin.
Although Disco Se Aagay is replete with sparkling, synth-pop dancefloor-fillers—the record's first single, "Sari Sari Raat," is a playful, early Madonna-esque pop gem—Nermin's emotion-filled vocals are the common thread that tie this record together. "I think it came from the ghazal we listened to, it's very emotional, so I was used to that when I sang in Urdu," says Nermin, who was only 14 at the time. "And mixing ghazal, which is so emotional, with pop…it's just two completely different spheres, but it's what we did."
And this is perhaps what makes Discostan's find so special. Disco Se Aagay isn't just a bridge between different places: the record celebrates the cultures from which it comes, but also becomes its own thing, its own "place." It's the musical homeland that emerges when influences don't run one way, when lines are blurred, and borders are transcended.