FEATURES
Negative Gemini Does it All
By Maura Johnston · September 15, 2016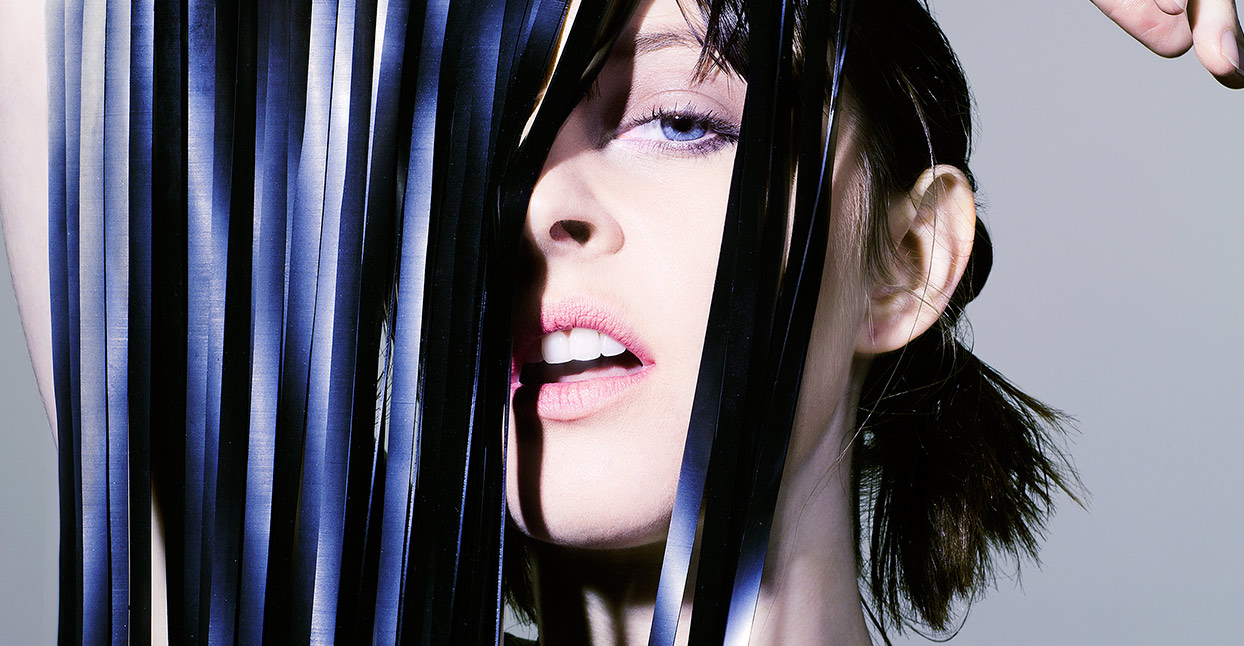 It's a Sunday morning in late August and Lindsey French is in bed, surrounded by boxes.
"It's crazy—I'm staring at 20 boxes that are cluttering my bed," she laughs. "We have boxes of vinyl piling up in the apartment. But it's fun."
The "it" French is referring to is bootstrapping her own label, the vinyl-centric 100% Electronica. But it could also refer to her own work as Negative Gemini, for which she produces beat-heavy songs that sound suspended in time. On Body Work, French brings together influences from different decades, but the final product coheres into a decidedly 2016 whole.
Merch for this release:
Cassette, Compact Disc (CD), Vinyl LP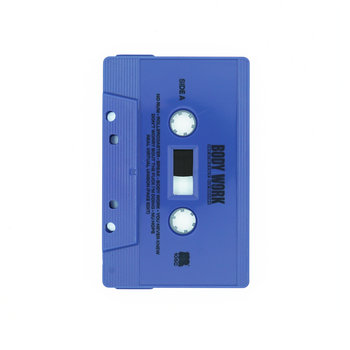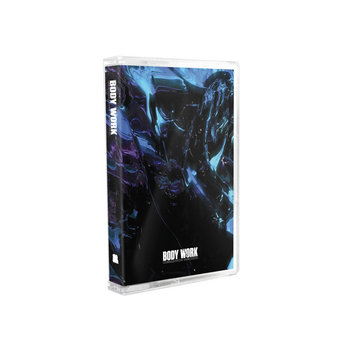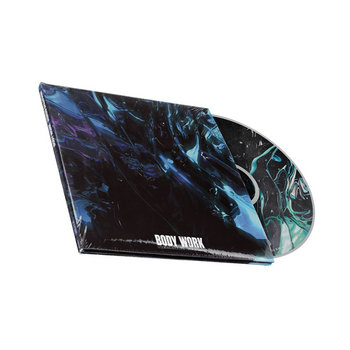 All of Negative Gemini's material, including the forthcoming album, is produced by French. After learning the basics of the music-production software Logic from some former musical collaborators—they were in a vaporwave-minded rap group in French's hometown of Richmond, Virginia—she struck out on her own, releasing the album Forget Your Future in 2013 and the EP Real Virtual Unison in 2015. But Body Work (which contains a drum and bass-minded rework of the EP's title track) is her first release for 100% Electronica, making the project—and all its attendant merch and material—completely hers.
"Being able to control the process from beginning to end, and build this bigger world that encompasses more than just your project, is really nice," French says. "[100% Electronica is] still growing; we're still very new."
"I do a lot of the manual labor," she adds with a laugh.
French's approach for Negative Gemini starts with sounds, which she uses as building blocks for her spaced-out take on pop. "I typically start with a sound that I tweak until I get inspired to base a whole song around it," she says. "I'd say that usually I make the lyrics up after I have a good instrumental start; other times, the singing is what makes the whole song."
Merch for this release:
Cassette, Compact Disc (CD), Vinyl LP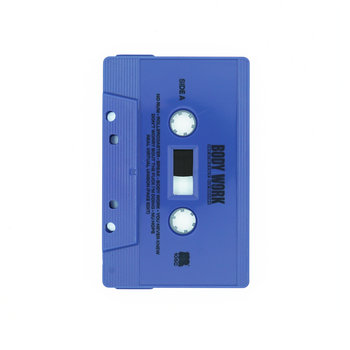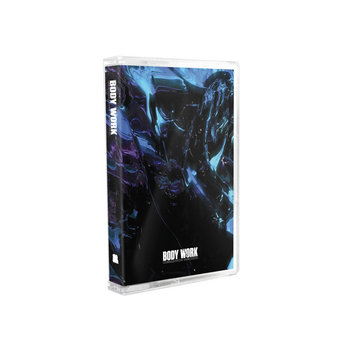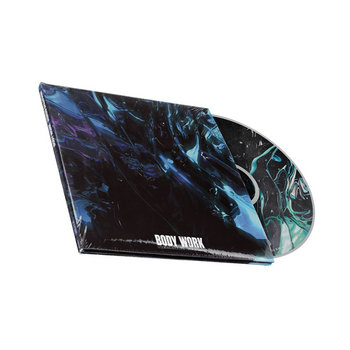 The fragments of influence scattered throughout Negative Gemini's music flit in and out of songs' margins, creating an atmosphere that feels like a CVS that turns into a dance club after lockup; familiar elements occasionally surface among the booming beats, French's voice tying together all the disparate elements. A cascading piano that could be borrowed from a '90s white-label 12" adds more sweetness to the pounding sugar rush "Infinity." French's verses on the impassioned  "You Never Knew" recall the vocal dramatics of Latin freestyle; later, on "You Only Hate The Ones You Love," a vocal sample from "You Never Knew" gets paired with a melody that recalls Christine McVie's plaintive "Oh, Iiiiii" on Fleetwood Mac's "Everywhere."
"Some of the best music that I know is pop music," French says. "It's understanding a comfortable and relatable pace of a song, and its structure, and taking that comfortable element and adding something that's unique, that makes it interesting and original. That's usually what I'm trying to do."
Merch for this release:
Cassette, Compact Disc (CD), Vinyl LP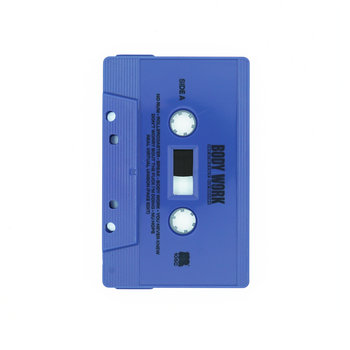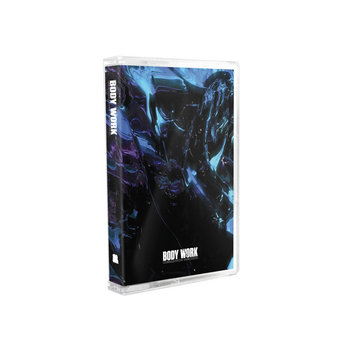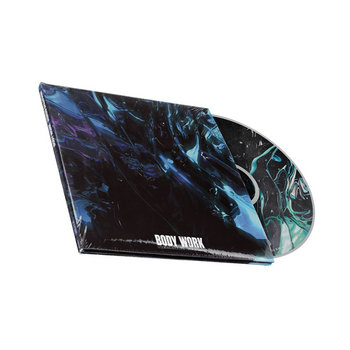 Body Work succeeds on both those levels, blending the familiar and the next-level, the dreamy and the firm. The album's calling card might be "Don't Worry Bout the Fuck I'm Doing," which combines bottom-of-a-well drums and synth blasts with French's succinct rebukes to any catcallers who might want to get in the way of her day. ("I don't care about your shit faaaaace/ The street goes down two waaaaays/ Don't worry bout the way I'm goinnnnng.")
The sing-song melody, which amps up its up-yours message, came to French naturally: "'Don't Worry' was all singing in my head before it was anything else—to have something just pop into my head is unique for me," she recalls. But what makes the song stick are hazy guitars that bring to mind the poppier end of the shoegaze era; they combine with the defiant lyrics to create a protective force field of warm, heavily distorted guitars.
"I had been listening to a lot of Cocteau Twins, and when I was making the album I was listening to My Bloody Valentine's Loveless obsessively," says French. "That definitely influenced the washy atmosphere in my songs; I love that, and I wanted to have that. Oddly enough, the sounds—particularly on 'Don't Worry Bout the Fuck I'm Doing'—are just MIDI instruments that I tweaked to sound like a super washed-out guitar drone."
But French's facility with Logic—and some guitar lessons that she took as a teenager—might lead to the next Negative Gemini album having a couple of non-processor-based instruments on it.
"I have picked the guitar back up, and now I'm like, 'Well, if I'm trying to make this MIDI sound like a guitar, let me play the guitar again,'" she says. "That's where I'm headed next, I think."
—Maura Johnston