FEATURES
Nadah El Shazly's Compositions Scramble Traditions
By Jasper Willems · November 02, 2017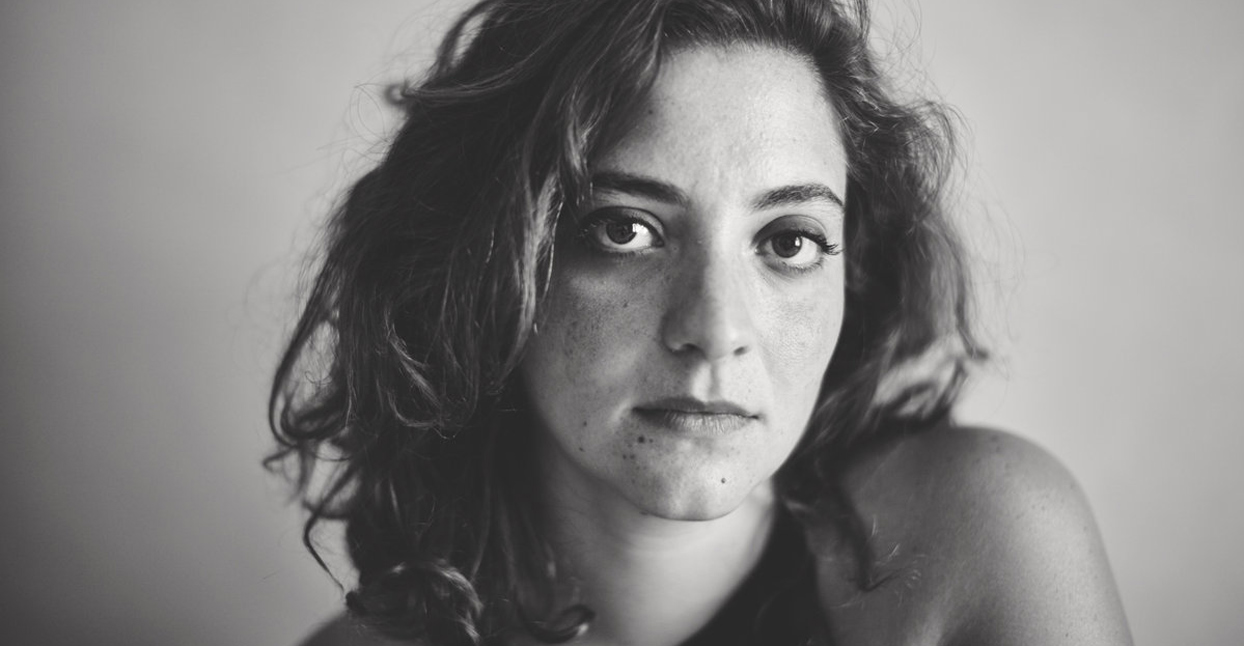 Cairo-based composer, musician and vocalist Nadah El Shazly is the perfect fit for oud player Khyam Allami's Nawa Recordings label. Nawa specializes in baffling music that reconfigures traditional sounds and pairs them with forward-thinking music, and on Ahwar, her debut full-length, El Shazly tackles everything from classic Egyptian music to music that wouldn't sound out of place on the soundtrack to a Mario Bava movie.
That Ahwar would demonstrate such masterful command of a wide range of musical disciplines makes perfect sense. Over the course of her musical career, El Shazly has sung in choirs, played in a Misfits cover band, and fronted a jazz ensemble. She has a clear affinity for iconic Egyptian singers like Umm Kulthum, Sayed Darwish, and Mounira El Mahdeya. Along with being an incredibly versatile singer, she has also taught herself a multitude of Eastern and Western instruments and scales.
.
00:10 / 00:58
In many ways, Ahwar is an alchemy of all those accumulated skills and interests, but, according to El Shazly, it actually took a lot of unlearning to make the album. A few years ago, she had to stop listening to music altogether in order to recalibrate her creativity. Her frequent nosedives into new projects and collaborations became, in her own words, "overwhelming." Ahwar is the sound of El Shazly intuitively feeling her way through the dark, and finding her way back to herself.
"Ahwar is a type of land, like marshlands," she explains over Skype. "But Ahwar is also associated with this idea of a place that has a lot of water. You can easily get lost in it. If you're not from here, you won't know your way back. The record came from a very instinctual place—both in the way the music was written and the way we worked. I recorded in sessions both in Montreal and Cairo, with Sam Shalabi and Maurice Louca [both of improv trio The Dwarfs of East Agouza and numerous other projects—ed]. The album is very much related to what I like at the moment, what I was listening to, where I was. Even with the texts, the lyrics, it documents what I was feeling at a very specific time."
About that "getting lost" part: El Shazly sure isn't kidding. Ahwar is a sweeping, cinematic experience that only immerses the listener further and further the more attention you pay to it. Opening track "Afqid Adh-Dhakira (I Lose Memory)" opens with a cavernous ambience—its organic and electronic sounds don't form deliberate contrasts, but rather speak the same emotional language. The sessions a year ago in Montreal with Louca and Shalabi created new connections for El Shazly, and illuminated where she wanted to go with the six compositions on Ahwar.
Some pieces on Ahwar, like the freak-jazz workout "Koala," don't feature her vocals at all. In other songs, she pitch-bends her voice to give them an almost mystic quality. But despite these inventive—and far-reaching—approches to composition and production, the songs on Ahwar are all of a piece. "There's definitely a connection between the pieces on Ahwar, not just in terms of lyrics, but also the sound and the instrumentation," she says. "I do realize how different the tracks are from each other, and I think that this comes from the fact that I've been working on this record for a very long time. I was listening to so many different things. The conversations that I had with Maurice and Sam also brought new ideas to the pieces. For example, I started listening to Francis Bebey, but also a lot of modern music. So I wasn't working in a vacuum. I was totally receptive to what I was listening to. These days, it's a bit obsolete to speak in terms of Eastern and Western—or electronic and acoustic—music. People are listening to anything and everything now, no matter where they live. So I was open to this idea of not having too many restrictions."
But even with its broad palette of sounds and styles, Ahwar still runs the risk of being pigeonholed—particularly by Western critics. "[Critics use] terms like 'world music' and 'fusion,'" El Shazly says, clearly frustrated. "Recently, because of the political climate, [all] Arabic music is being categorized as political music. It always has to relate to this idea of liberation, and being a woman, or working as a musician. All of that is catastrophic to me, because people will see all of my work within those contexts. We should be talking more about the music itself, what it is and how you listen to it. To me, all these categorizations are regressive, and it also influences musicians here to work in a way that adheres to these categories. Because it fits, and it's easier to present. But, as a result, the music becomes very tasteless—almost institutional music. And it's not making fun of itself."
In Cairo, proper music venues are very scarce because there is little infrastructure left to speak of, and there isn't really a music industry, El Shazly explains. These barren circumstances have made for a more autonomous, grassroots mindset within communities. Artistically and ideologically, musicians can unshackle themselves from having to make some sort of creative compromise with the industry. On top of that, they can engage with their audiences on a more personal level, without interference by other institutions.  "I think this is one of the things Nawa Recordings really focuses on," El Shazly observes. "[They] look for musicians who are using these tools to create music that's a bit out of the comfort zone, yet open up doors where it can grow and develop further. This makes for a rapidly moving scene. You can't depend on the infrastructure anymore. It makes you easily adaptable to all these changes and [you can] still find a way to work."
Indeed, El Shazly's goal isn't to celebrate nostalgia, or innovate in some contrived post-modern way. Nor does she want to wallow in emotional catharsis, even if her art is visceral. The one thing she wants to maintain is that sense of artistic fluidity. With Shorba, a hip-hop duo she founded with Mohamed Shafik, she deliberately avoided the urge to stick within stylistic convention. "We both didn't care too much much about style," she says. "Because it's all mapped together in a way, I can sing [in] whatever manner I want. It doesn't have to be a dilemma whether I should sing it like this or that. We just wrote music the way we liked. I'm starting to feel like that it isn't my job to tell this to people. I'm more concerned with translating my feelings directly into sound, and not so much worrying about what it should be called."
—Jasper Willems