FEATURES
Mutual Benefit Make Sense of the Moment
By Stephen M. Deusner · May 18, 2016
Jordan Lee of Mutual Benefit, by Ebru Yildiz
"Sometimes I think it's pretty silly that people pay money to come and watch us play, because it's definitely just catharsis for me." – Jordan Lee
Following the success of his 2013 album Love's Crushing Diamond, which received both critical and popular praise, Jordan Lee—the frontman and creative force for the group Mutual Benefit—spent nearly a year saying yes. "I come from a DIY mentality, where you don't really turn down a tour, because it's more fun to be on the road than it is to be sitting at home or working some dead-end job," says the Ohio native, who recently relocated to Brooklyn after stints in Boston, St. Louis, and Texas. "I got the opportunity to be on tour for something like 10 months in a row. We started in January and ended in November, and I think the longest time we had off was 10 days. It was totally nuts."
Diamond was an out-of-nowhere chamber-folk hit, originally released when Mutual Benefit had no label, no promotion, nothing more than a stage name that sounds more like an insurance company than a band. But the album introduced Lee as an imaginative arranger, one who draws from a wide range of sources, and an astute songwriter who emphasizes the bittersweet in everyday interactions. It was also a deeply personal album, which inspired a high level of obsessiveness in fans, but made touring an emotionally exhausting enterprise. "There was one song in particular," he says, careful not to name it, "that I refused to sing for the first six months of the tour, because I thought it was going to make me cry."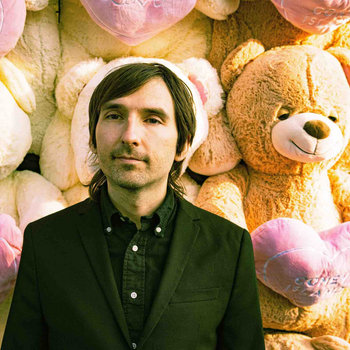 .
00:10 / 00:58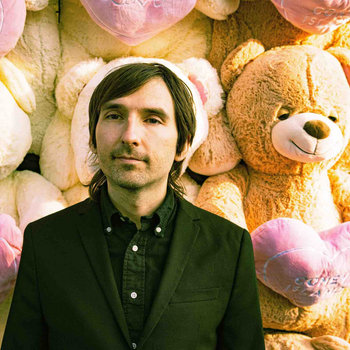 The marathon tour had an unexpected effect on Lee as a performer. "At some point," he says, "when you play the songs night after night, you don't let things affect you as much. You go on autopilot." Reaching that point where you can sing a song persuasively without letting it overwhelm you, Lee admits, is a particular form of healing, a measurable means of dealing with the events that inspired the song. "Sometimes I think it's pretty silly that people pay money to come and watch us play, because it's definitely just catharsis for me."
Logging so many months on the road may have taken its toll on his mental and physical health, but the experience instilled in him a new emotional fortitude, which is on full display throughout Mutual Benefit's long-awaited follow-up. Full of flickering string arrangements and sad-eyed vocals, Skip a Sinking Stone sounds more comfortable with its mixed emotions, as Lee processes a new relationship, a new home, a new city. Teasing out the excitement and the dread that accompanies so many milestones, his songs are likely to provoke a twinge of recognition in any twentysomething.
It's also, to an extent, an album about being in a band with a big album under its belt. He writes about the freedom and the burden of rootlessness on "Getting Gone," a shimmery travelogue that rambles along on a loping rhythm, matching the cadence of gas stations and mini-marts passing by car windows. "The life that we have was the dream of my youth," Lee sings. But as the song winds down, he realizes, "the highway stretches on, but I just want to get gone."
He wouldn't let himself do many more songs about the road. "It's boring to make a whole record about touring," he says, with a laugh. "It's this thing that only a small percentage of the population can relate to. So many bands make second records about, 'Fame is really hard.' Just shut up, dude!"
.
00:10 / 00:58
Skip a Sinking Stone most properly addresses the mental state of uncomfortable stasis, settling in but feeling unsettled. After so much constant motion, the stillness of Lee's new home in Brooklyn became overwhelming. Lee is the kind of artist who compartmentalizes the various creative processes: when he tours, he can't write. When he's writing, he can't play shows. His growing restlessness informs every song on the album, almost every line, lending the songs a jittery undercurrent.
"Skipping Stones," a standout, honest-to-goodness love song, depicts a quiet moment of early-morning calm and dread, as Lee describes waking up to a lover:
You're the light through a rip in the seams
burst forth from the night
onto dust as it gleams
At just under four minutes, however, the song itself lasts longer than the fleeting moment it describes. "In the midst of that moment," Lee explains, "it feels like it's your whole life. But you know it's going to go away. I was waking up next to someone I loved more than I had ever loved anyone, but I understood that it wasn't sustainable. I think the whole album is trying to make sense of that moment."
Like any good songwriter, Lee consistently undercuts any straightforward sentiment. That can be read as an act of emotional sabotage but it's also a nod toward something like pop-music pragmatism. "I'm so afraid to fall in love again," he sings, as the strings quiver delicately and the chamber orchestra swells unsteadily. "I know how it ends."
Optimism demands a foolhardiness that Lee can't quite muster, but he's certainly no pessimist, opting instead for the unease of balance. And that may ultimately be what makes this quiet coming-of-age album sound so big and powerful and loud: It portrays a young man not just awakening to the realities of adult life, but finding something beautiful in the painful contradictions.
—Stephen M. Deusner