FEATURES
In the '80s, Ursula K. Le Guin & Todd Barton Recorded an Imaginary Civilization
By Louis Pattison · March 22, 2018
If you came across Music And Poetry Of The Kesh blind, with no idea of its contents of context, you could spend an eternity trying to understand it.
Its 13 tracks span instrumental pieces, field recordings of nature, folk songs, and poetry in an unfamiliar language. There is yearning verse, beautiful lullabies, and choral pieces like "Yes—Singing," which threads three female voices together in haunting harmony, set to handclaps and the distant chirrup of cicadas. Based on the vocal pieces alone, you might assume this record was the work of a wandering Alan Lomax sort, tracking down and recording secluded communities for release on Smithsonian Folkways. But other tracks suggest a different story: "Heron Dance," with its chiming, zither-like strings and gentle drones recall the music of New Age icon Laraaji; on "A River Song," the sound of flowing water becomes one with a bubbling, babbling synthesizer. Music And Poetry Of The Kesh doesn't quite sound contemporary, nor ancient, nor futuristic. It feels like all of them, all at once. It poses a peculiar paradox: The more you know about language, or music, or culture, the stranger it sounds, the more mercurial its reference points become.
As it turns out, Music And Poetry Of The Kesh was recorded in the early '80s by the late sci-fi novelist Ursula K. Le Guin and her friend and collaborator, a musician from Oregon named Todd Barton. It was recorded over two years, in parallel with the writing of Le Guin's 1985 novel Always Coming Home, an imagined history of a peaceful, pastoral future society based in and around California's Napa Valley, which Le Guin tells through a mixture of first-person narrative, illustration, and cartography. Long out of print and largely forgotten, the music has now been uncovered and prepared for reissue by RVNG Intl. sub-label Freedom To Spend.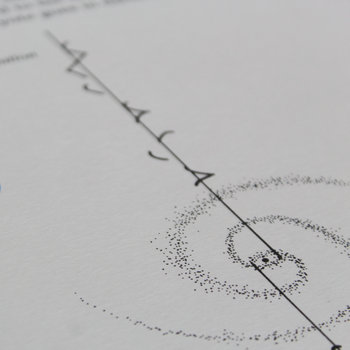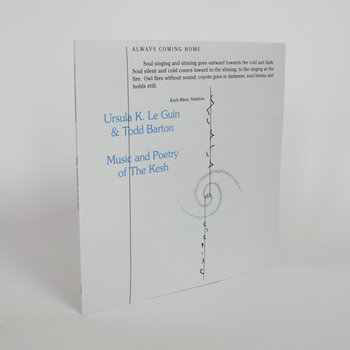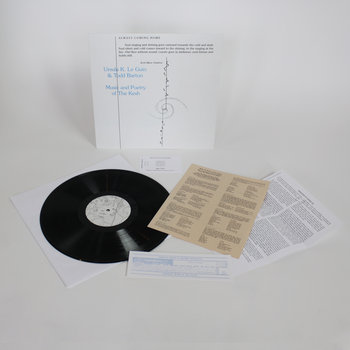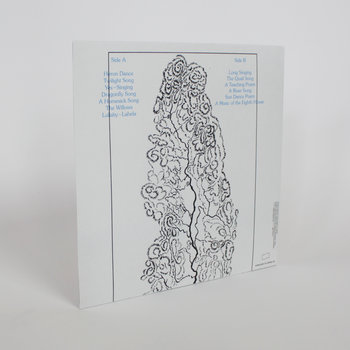 .
00:10 / 00:58
Merch for this release:
Vinyl LP, Compact Disc (CD)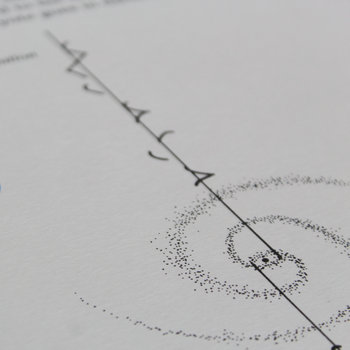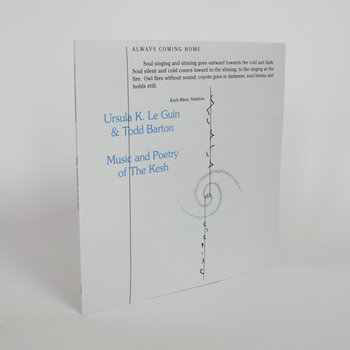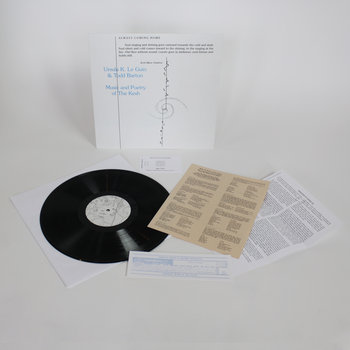 "One of the primary concerns of the label has been around the utopianism and problematic elements of fourth world music—this sort of notion of breaking down creative borders and creating a true 'world' music," says Pete Swanson, Freedom to Spend's cofounder. "I see this album fitting in awkwardly with that whole thread of work. A whole culture and language and anthropology had to be imagined, articulated, and put to page to eventually result in these strange languages and sonic traditions that never really existed."
Always Coming Home is typical of Le Guin's broad horizons. Her take on fantasy and science fiction looked beyond the familiar tropes of the genre to encompass themes of feminism, anarchism, and questions of race and sexuality. Music And Poetry Of The Kesh was originally released on cassette in 1985, and packaged with select editions of Always Coming Home. But, according to Barton, the music was far more than mere musical accompaniment. "It wasn't just a case of, 'This is music inspired by…,'" he explains. "The music was actually integral to what you were reading in the book. They were always meant to be together."
Barton and Le Guin first crossed paths in the early '80s, while Barton was working as a composer at the Oregon Shakespeare Festival in Ashland, a city near the California border. Le Guin, already an author of international repute, was on tour, reading from some upcoming works. "Afterwards, I went up to say, 'Hi, I'm Todd, I'm a fanboy," says Barton. He discovered that the university radio station was adapting some of Le Guin's radio plays so he offered his services as a composer, and soon he and Le Guin struck up a friendship. She and her husband Charles invited him out to their family homestead in the Napa Valley. "We were out for a walk and she said, would you like to write music for my next book?" he remembers. "And I said yes…please!"
Le Guin had only just started writing Always Coming Home, and the pair's written correspondence rapidly defined the parameters of the work. "Pretty quickly, it became clear that the book was going to be a collection of this ethnologist findings of this culture—be it dance, music, poetry, daily life, tools, rituals. The way she framed it was it was this imaginary archaeological dig into this culture. So I adopted the same mindset. I started doing imaginary musicological digs into the Kesh culture, and would bring back sounds, or instruments, or things I had found." It was a means of working that spurred the pair on to granular levels of detail. "The first poetry she sent me to be set to music was called 'The River Song,'" he recalls. "I said, 'Ursula, it's in English…do they speak English?'" Le Guin conceded that they did not. "So she took six months off to create a language so that she could then write the poetry in Kesh."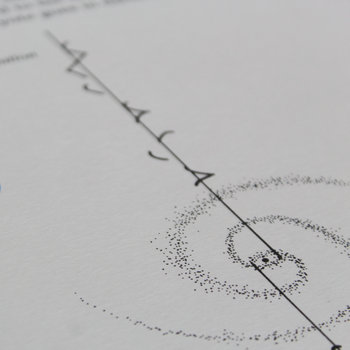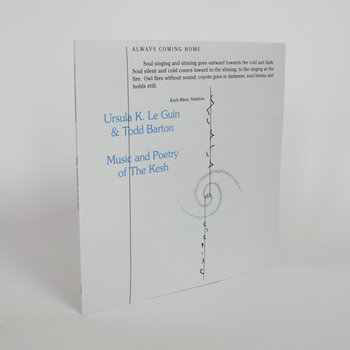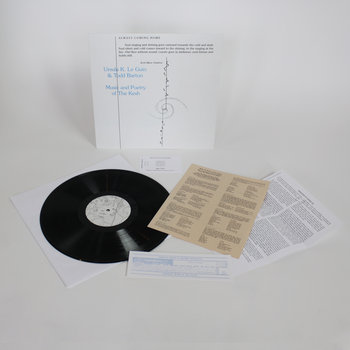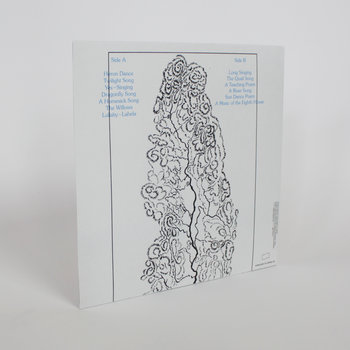 .
00:10 / 00:58
Merch for this release:
Vinyl LP, Compact Disc (CD)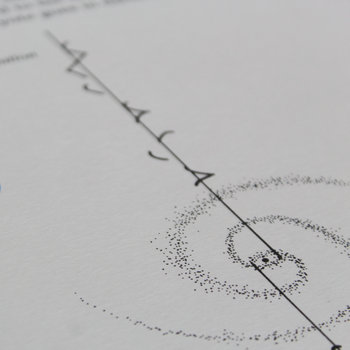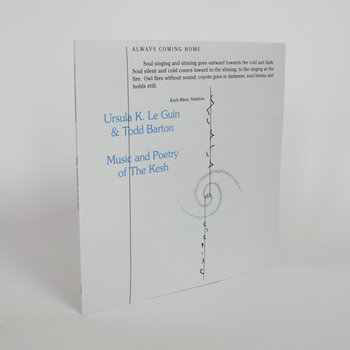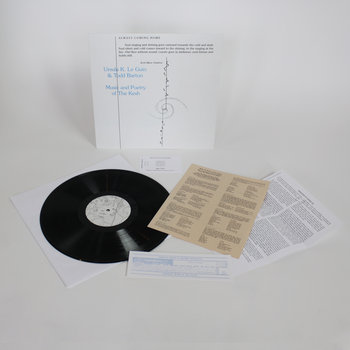 For his part, Barton busied himself building instruments to Le Guin's design, which included a seven-foot horn, the Houmbúta, and the Wéosai Medoud Teyahi bone flute. For the long singing pieces, he enlisted colleagues from the Oregon Shakespeare Festival, and he also travelled the Napa Valley in search of field recordings: "I would get up at four in the morning and sit in a meadow and record the sounds of the world waking up for two hours, freezing my butt off." But technology also played a key role. It's a surprise to hear that many of the sounds are recreated skillfully with a Roland Jupiter-8 synthesizer. Likewise, that all the poetry on the album is spoken by Le Guin herself, with Barton sonically manipulating the author's voice "so she would sound like an old man, or a young girl," he explains.
The pair's dedication to detail paid off: Music And Poetry Of The Kesh takes its imagined subject matter and makes it feel vivid and real. After the music was wrapped, Barton filled in and sent off some forms to the Library Of Congress to claim copyright before the pair embarked on a short book tour. "And they wrote me back to say I'd filled out the forms wrong: 'You can't copyright indigenous music, but you can say you arranged it. And you can't copyright the poetry, but you can copyright your translation.' I had to call them up," he laughs, "and I said, 'Wow, OK, I think you missed the boat here. Ursula Le Guin created the language, and she and I are the only people on the planet who understand and can speak it.'" After Always Coming Home hit shelves, Le Guin's descriptions of Kesh instruments caught the attention of her fans, who set out to build them for the first time. Barton sounds satisfied that the facsimile sounds he worked out on the Jupiter sounded just about right.
Barton and Le Guin remained firm friends after the recording of Music And Poetry Of The Kesh. They worked together on subsequent collaborative projects; Barton even named his daughter after her: "They would get together to chat—the younger Ursula mentored by the older Ursula." Le Guin was fully involved with the reissue of Music And Poetry Of The Kesh, but sadly she will not see its release; the author passed away, aged 88, on January 22 of this year.
Barton, meanwhile, is preparing to play a few tracks from Music And Poetry Of The Kesh at a launch party in April. "It's so different from what I'm doing now, which is very abstract electronic music," he says. "But I've been trying to figure out how I can do a few tunes, and it's taken me back to some of the eight track masters." It's been fun looking back, he says, and remembering how this strange, singular collection of music came together. "Ursula was happy with the recording, very happy—both at the time, and throughout her life. It was an important work for her."
-Louis Pattison