FEATURES
Mouse on Mars Enlist Bon Iver, Amanda Blank, & More For Their Daring New LP
By Will Schube · April 09, 2018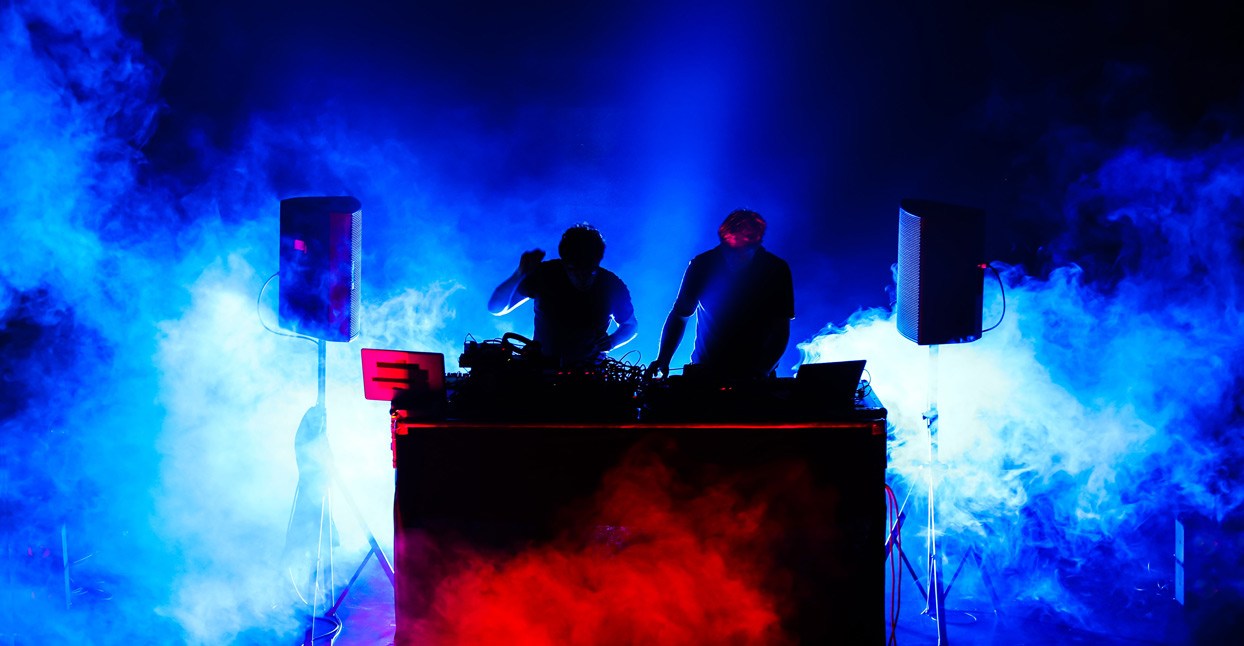 In recent years, the electronic group Mouse on Mars has felt more like a global collective than a humble German duo. That communal spirit is especially odd considering the intellectual, often insular brand of experimental dance music Jan St. Werner and Andi Toma were concocting back in the mid '90s. Their first LP, Vulvaland, fell somewhere between straight-ahead dance and Aphex Twin's more avant-leaning early works. In a genre with little interplay between the mainstream and underground, Mouse on Mars successfully built a bridge between the two worlds.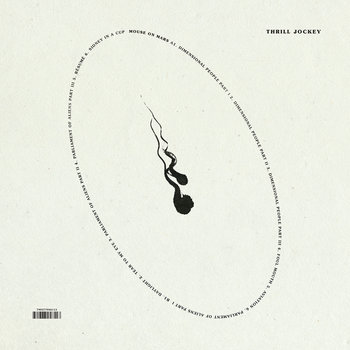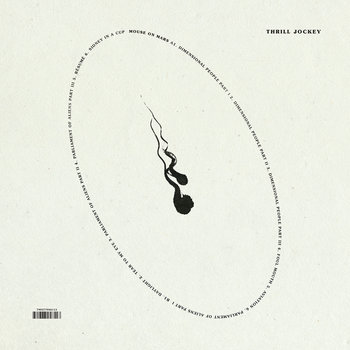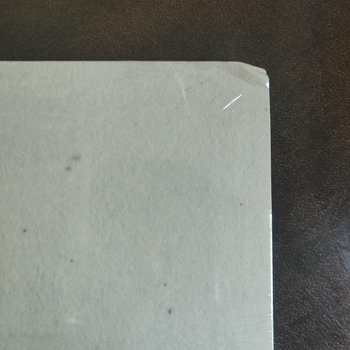 .
00:10 / 00:58
Merch for this release:
Vinyl LP, Compact Disc (CD)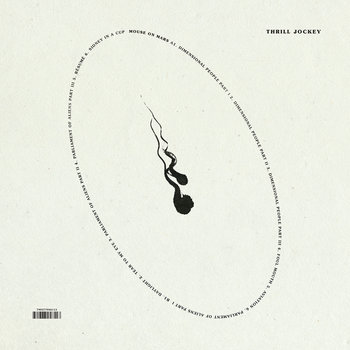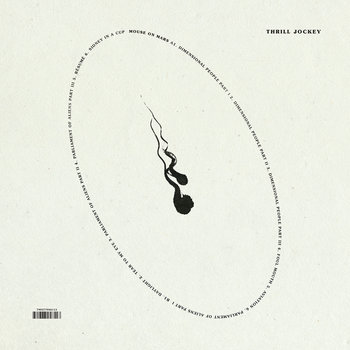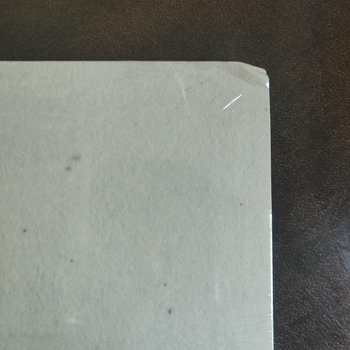 Along the way, though—starting with 2000's Niun Niggung—they seemed less interested in warming up the dancefloor than tearing it apart. Their songs got shorter and their ideas got weirder. They became enthralled with subcultures and microgenres, embracing jungle and industrial music on 2006's Varcharz, and noise music on 2012's Parastrophics. After the release of the latter, the band's output became somewhat scattershot; they released WOW that same year, but followed with a series of sparse EPs and a collection of collaborations titled 21 Again in 2014. That last album serves as a roadmap of sorts for the duo's latest release, Dimensional People.
On People, the duo turned each of the record's tracks over to a collaborator, with the request that each artist treat it however they wished. And while the list of contributors—including Justin Vernon (Bon Iver), Aaron and Bryce Dessner (The National), Spank Rock, Zach Condon (Beirut), and Amanda Blank—may scan as a naked bid to broaden their audience, any worry that the album is a crossover move is quickly obliterated by its opening moments, as the maddening, woodpecker-like hammering of a woodblock is joined by frantic, flashing, atonal electronics. In the end, Dimensional People is the group's most interesting, thoughtful, and fascinating release to date.
"We were experimenting with mechanical instruments. We did some recordings with different percussion instruments, and out of this we had a bunch of material to process," Toma explains. "There was no idea to make this particular record, though. The situation arose when we played at the Funkhaus Festival [in Berlin]. All these musicians, like Bon Iver, the guys from the National, were there. We did some recordings, and then we were invited to Eau Claire, Wisconsin. We stayed a week at Justin [Vernon]'s studio and we slept there, having all these different musicians coming through. We loved that idea," he says. Dimensional People was built the way Mouse on Mars' music sounds: its pieces were added slowly, layer by layer, until a greater whole emerged from the fragments.
Because of the album's open, collaborative nature, Toma and St. Werner had to be willing to accept any idea, no matter how outlandish it may have seemed on paper. That's how cuts of Vernon's manipulated voice ended up populating "Dimensional People Part II," with skittering krautrock percussion and echo-laced, pitch-bent guitar. On "Foul Mouth," operatic voices swell and mingle with sparkling synths. Gradually, Amanda Blank eases her way into the track, rapping over both the rhythms and a perfectly-placed pedal steel guitar line. Then, the song morphs into something else entirely: the pace slackens, the pedal steel swells, and it moves into something like digital Appalachia. "Parliament of Aliens" is even more free-form: its sawing strings, digital groans and ghostly, disembodied voices land it closer to contemporary classical music than anything else. Every song on People feels deconstructed in some way, adventurous and free-roaming, paying little mind to traditional song structure. Says The National's Aaron Dessner, "Andi and Jan usually give a general idea of the architecture and dynamic of a track, but otherwise encourage spontaneity, and are searching for melodic or rhythmic interaction that they can then take and process and manipulate into something special. Sometimes, I hardly recognize what I've played once they're done with it. Other times, it can be quite organic and natural."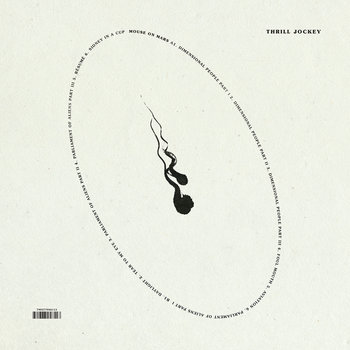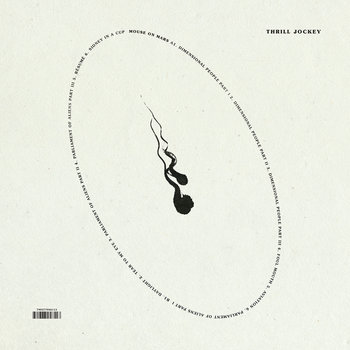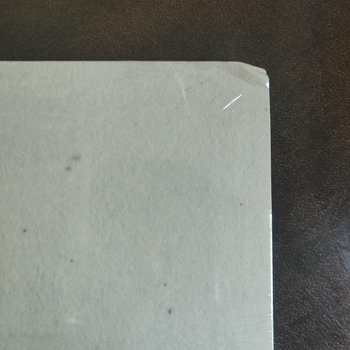 .
00:10 / 00:58
Merch for this release:
Vinyl LP, Compact Disc (CD)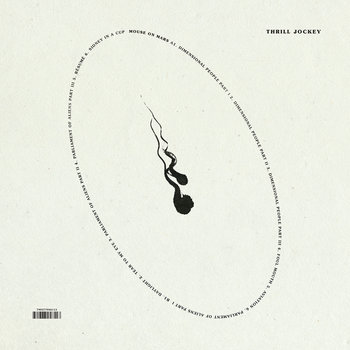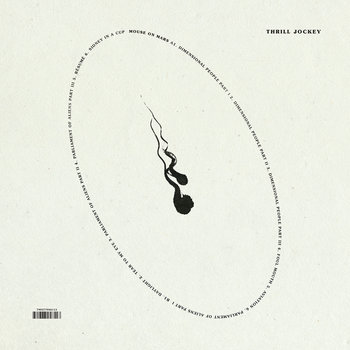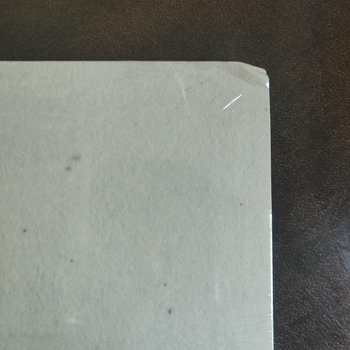 "When we started recording, it all made sense. The musicians gave the platform for us to arrange and process the sounds. The record doesn't sound very electronic, which is nice," Toma says. Dimensional People works because it's wholly symbiotic. Without the dozens of contributors, it's hard to imagine a Mouse on Mars album would sound anything like this. The reverse is also true: Who else but Mouse on Mars could take such wildly distinct sounds from so many different musicians, and mold them into a cohesive album? Dimensional People is a signpost of sorts, an acknowledgment that the early, precise stylings of Mouse on Mars are gone, in its place something free-flowing and willingly reliant on outside forces. The band tried this same concept out once before, on 21 Again, to mixed results. With Dimensional People, they've perfected the process. "I think what intrigued me is how groundbreaking and experimental their music is while still retaining a tangible sense of craft and musicality," says Dessner. "Everything feels intentional."
"For this record, we just gave the platform, musically and soundwise. We curated it, like an art piece. That's what it's about," Toma explains. After 24 years together, he and St. Werner have evolved gracefully—which is perhaps the hardest trick in music to nail. They've also adapted to the times—this is a thoroughly modern record, reorganizing what, exactly, dance music can be. Dimensional People proves that what makes Mouse on Mars pioneers of electronic music is not just the unlikely elements they use in their songs, but the way they put them all together. Dimensional People is a skyscraper, constructed by many people. But the project's architects, its visionaries, are still Jan St. Werner and Andi Toma. Some things never change.
-Will Schube