FEATURES
Moss Icon Were One of a Kind
By JJ Skolnik · April 14, 2023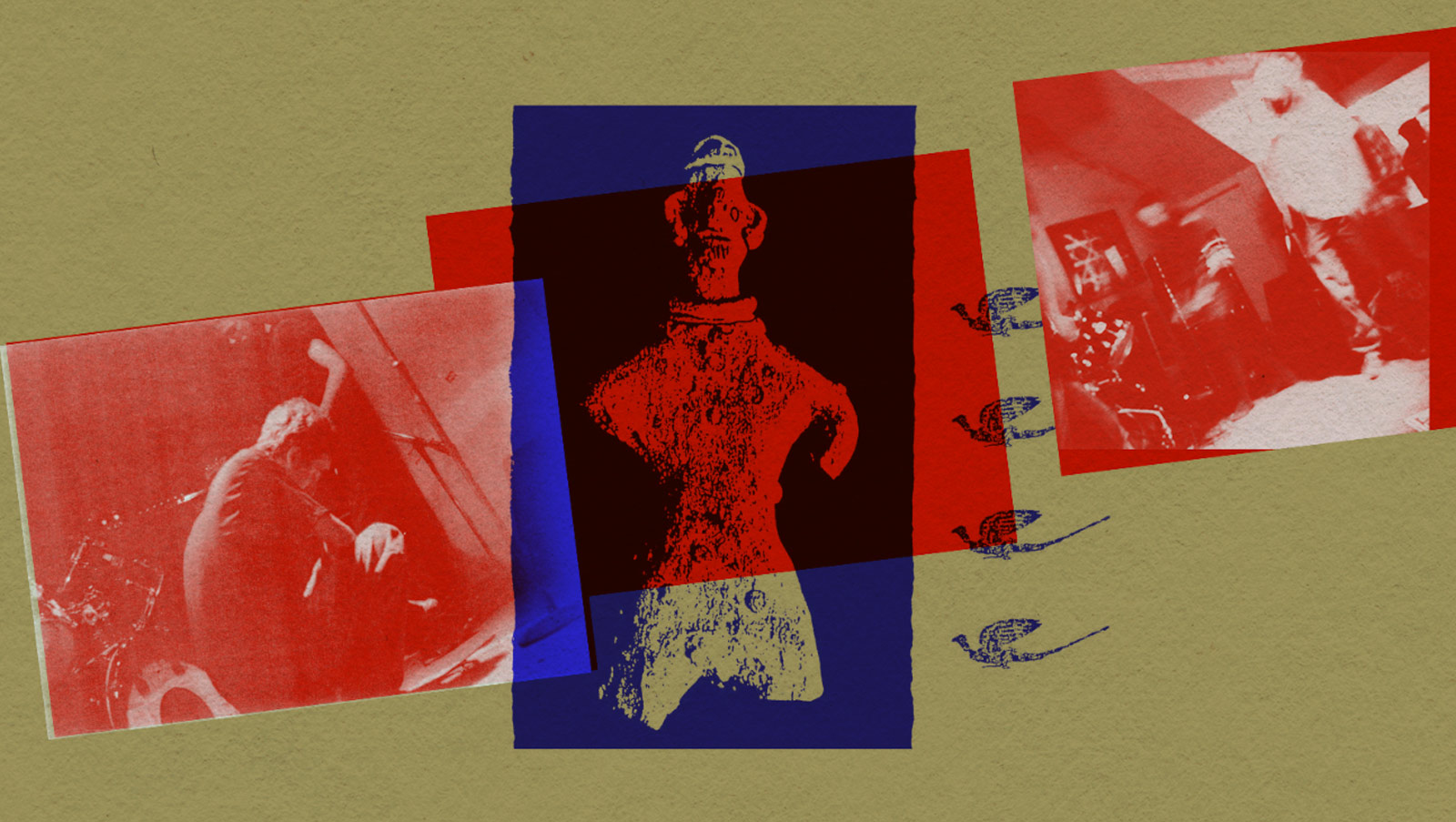 There's a bit of a mythos around Moss Icon. The Maryland post-hardcore band existed for only a few short years (1986 to 1991), and the music they made (much like their compatriots in The Hated) was idiosyncratic. Also like The Hated, they've been wedged into an "emo forebears" lineage alongside bands like Rites of Spring and Embrace that they don't necessarily claim and certainly weren't thinking about at the time.
"Over the course of the '90s, the momentum of interest increased," says guitarist Tonie Joy. "I think it's cool. Part of it is just because [our sound was] unique. I'm not going to sit here and say 'Oh, my band was good or bad or awesome or horrible,' because that doesn't really matter. I think that [Moss Icon] had this particular, for lack of a better word, vibe, or feeling, or atmosphere to it. I think that was present or strong enough to continue to resonate still—obviously in a very underground sense. I guess what originally Thrasher Magazine called emotional hardcore—emo, emocore—that became a thing. And it's also mutated and evolved over every decade or half-decade, multiple times into where it's become this broader genre but also this cultural thing."
Merch for this release:
Vinyl LP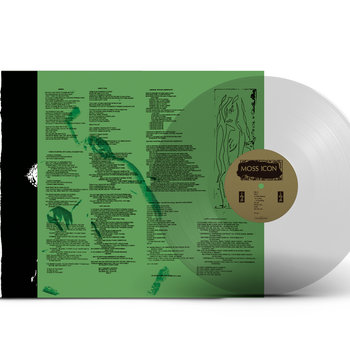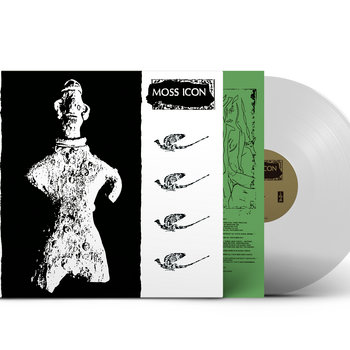 Moss Icon's sole LP, Lyburnum Wits End Liberation Fly, has just gotten a thorough 30th-anniversary reissue from Temporary Residence. It was released two years after the band broke up, in 1993; Joy was already in his next band, Universal Order of Armageddon, with Born Against drummer (and now Superiority Burger scion) Brooks Headley. Like the rest of the Moss Icon discography, it's been part of the backbone of many a discerning punk record collection since its original release.
The music is rangy but it is also direct, with singer Jonathan Vance at the front a furious poet, toggling between spoken word and spit-scream. Joy's guitar lines can communicate raw heft ("Divinity Cove") or spidery tension ("As Afterwards The Words Still Ring"), and there are traces of surf rock ("The Life") and '60s and '70s psychedelia. It should be noted that almost all of the members were in high school when they first started; Joy had just graduated, and everyone else was a year or two younger. By the time Lyburnum Wits End Liberation Fly came out, they were just into their early 20s.
"I could barely play guitar," says Joy, "I always was thinking like late '60s [or] '70s rock—like hard rock, that was the foundation that you would build upon. But then of course it's way more raw and kind of technically inept." One might argue that that "ineptitude" is key to Moss Icon's charm; there is the daring experimentalism and rough abandon of a band not bound by the traditional rules of professionalism. This is the sound of a band that is much more concerned with getting to truth than getting it right.
Merch for this release:
Vinyl LP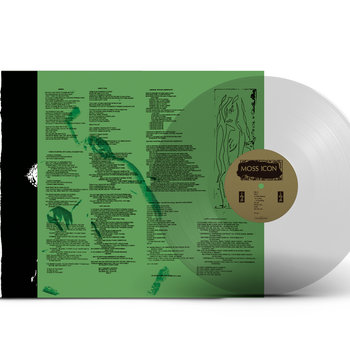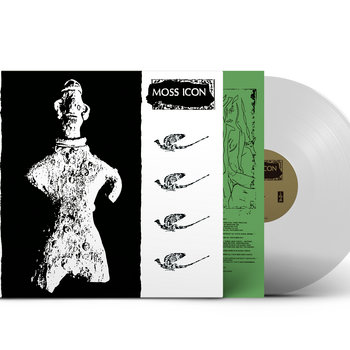 Like much DC-adjacent punk, there's a sociopolitical bent to the whole thing. Annapolis, where Moss Icon are from, houses the Naval Academy, which Joy points out; he also notes "defense contractors and government employees" among the city's residents. While the nation's capital certainly shapes the terrain around it, Joy is just as quick to note that Moss Icon was very much an Annapolis band, not a DC band. They played a couple of Positive Force benefits thanks to The Hated, but for the most part, they weren't driving an hour south on I-95 (or 295) that often, and they barely played outside of Maryland and DC.
The Annapolis scene was tiny; the first show they played was in a classroom at Maryland Hall for the Creative Arts, a community center and extracurricular art school for kids. (Joy notes that back in those days there was so little infrastructure for DIY in Annapolis that "police would arrest you for putting up a flyer.") Most of their gigs were at churches or houses, and they drew a diverse crowd—punks looking to slam dance, metalheads, hippies, high schoolers who were into The Cure and other '80s alternative favorites. Joy preferred the heterogeneity of their little scene to DC, where by the end of the '80s punk subgenres were definitely solidifying.
"Sometimes we would play and people hated it," he laughs. "Like, they would heckle and throw shit at us and stuff. That just made us want to fuck with them more. It's not really like it becomes performance art, but it becomes like a weird sociological experiment."
Merch for this release:
Vinyl LP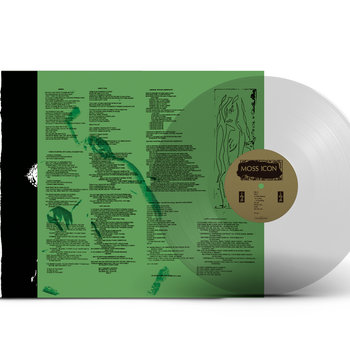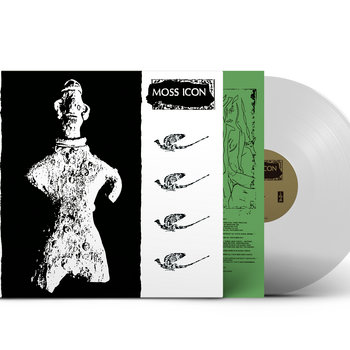 As their reputation grew along with The Hated's, though, a more solid scene began to congeal around them, and people coming to Moss Icon shows started to know what to expect. "We'd have shows where a lot of people sat down, which I thought was interesting," says Joy. "Like they were seeing a folk artist or something."
Moss Icon was growing up together. The group had been founded on a shared sense of alienation from their hometown and the desire to do something creative and productive with that energy rather than something destructive. As they carved their own paths towards adulthood, there was a good deal of friction and volatility.
"We were pretty dysfunctional," says Joy. "Between '87 and '91, we actually broke up and got back together like, four or five or six times, I don't even really remember. Jon [Vance], or someone, or multiple people would just be kind of get fed up, or they have to devote their time and energy to something else. So it was never like a stable thing, where we were like, 'Oh, hey, we're going to be a full-time professional band.' I mean, I think that at least a few of us kind of wanted to do that. But it was also kind of evident that it wasn't going to work with this group of people."
Merch for this release:
Vinyl LP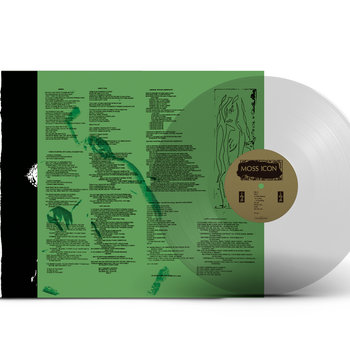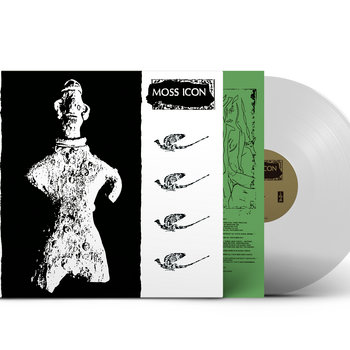 While Joy is circumspect about how Moss Icon has been historicized, he's appreciative of the band's long tail of influence, and he acknowledges how much the group's magic owed to its very particular alchemy. "There is some kind of interesting staying power to it. I think it's just the uniqueness of the quality to it," he says. And he's clear how much is owed to Vance as a frontperson: "I don't think it would have really stood out and resonated if it hadn't been, like—I referred to Jon as the hub of the wheel. And then we were all the spokes and rim."
Because of all of this—Moss Icon's distinct musicianship and voice, their place in history at a time before punk and hardcore had codified in the way we know now, their general outsiderdom, their teenage experimentalism—they were able to capture lightning in a bottle. "We had no method," says Joy. "We were just trying to blaze a trail to fucking outer space."