FEATURES
Rapper Morris Ogbowu Elevates Ottawa's Immigrant Communities
By Luke Ottenhof · September 26, 2018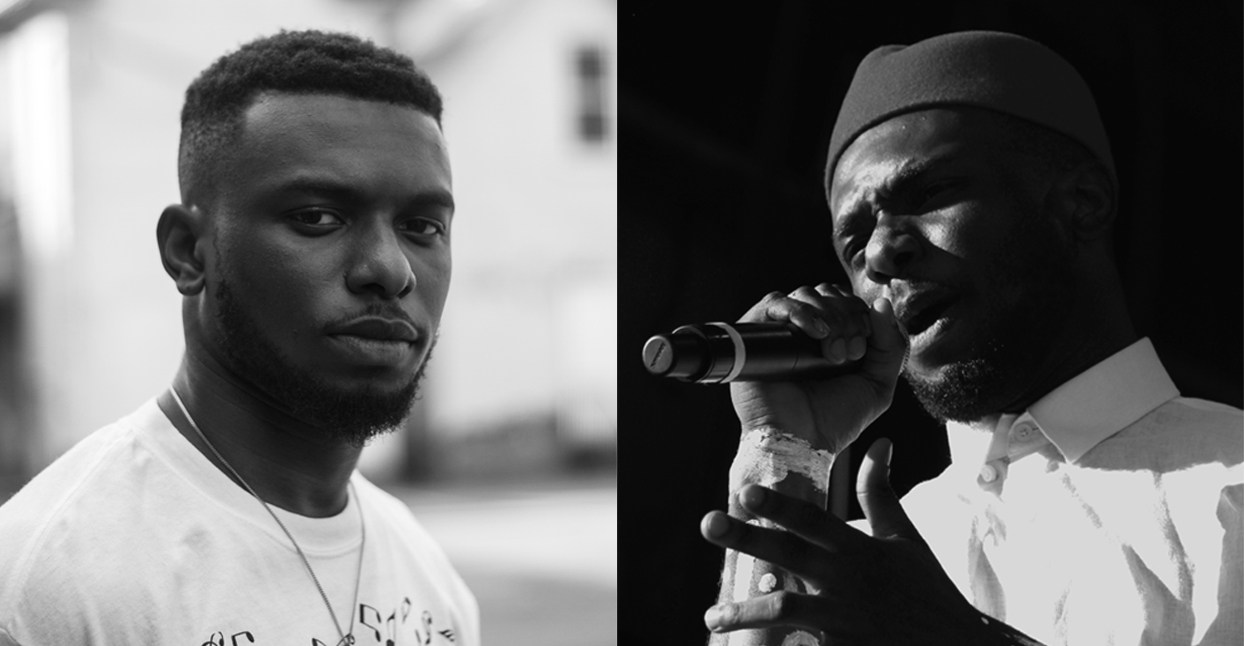 "I put in twice the work in half the time / Double the strength on my spine."
That couplet comes from a lyric by Ottawa rapper Morris Ogbowu. The line appears in "Light Years Away," from Ogbowu's debut record This That Mo, and it's not just a lyric—it's a plea. The line originally appeared in a scene in a book Ogbowu is working on, where the protagonist enters a shrine to ask for support from the gods.
.
00:10 / 00:58
"You can ask for anything, but you have to give a legit reason," he says. "It's like walking in there and saying, 'I need you to give me more strength on my spine to get this done. Why? Because I put in twice the work in half the time.'"
The fable is rooted in the Nigeria-born artist's lived reality. He says it refers to, "that intersection of being at the base of the base in a certain crowd. You're an immigrant, and then you're doing hip-hop, and hip-hop is not the first choice of music popularly played in Ottawa. And then if you move back a bit more, Ottawa's not even the first choice for music being sourced out in Canada. There's layers of restrictions."
Despite those restrictions, Ogbowu has made a space for himself in the Canadian capital city's music scene. He's performed twice on main stages at Ottawa Bluesfest—at the festival this past July, he performed ahead of Brockhampton, backed by a full band, with a show that boasted stunning visuals. That last point makes sense: Ogbowu, who migrated to Ottawa with his family in 2012, is a multidisciplinary artist; for him, visuals came before music.

.
00:10 / 00:58
"When I was a kid, I was always with a pencil, doodling," he says. After abandoning a computer science program, he enrolled in Algonquin College in Ottawa's west end to study concept art administration. His love for the visual arts colors his songs, which combine literal descriptions with mythical imagery. The slinking throb of "Shame" name-checks venues, clubs, and even a bus route that connected Ogbowu from his home in the east end to the rest of Ottawa. "Hip-hop is supposed to identify the culture of a place," he says. "I had cases of bus passes expiring, because it happened and I knew some people would relate so I put it in there."

Throughout, This That Mo relays the experiences of the different kinds of people who live in Ottawa, a city that Ogbowu describes affectionately as, "a place where you could just walk down a block and you've met people from 10 different backgrounds." "Ego," which incorporates a chorus in his native dialect Igbo, lays into the evils of capitalism: "You mans with the money act like money isn't everything!" Switching up to acidic triplets, Ogbowu spits, "I was born, I was raised, I was told to never put my faith in paper / Picking cotton, plucking corn in a maze, just a bunch of slaves on an acre."

"In Africa as a whole, the saying, 'money is the root of all evil' is not something that is scarce," he explains. "That was the sketch for 'Ego.'"
"Only You" is a sparse, tender, synth-driven slow burn, while the ominous atmospherics of closer "Mood" finds Ogbowu at his most furious and unchained as he roars, "Fuck a stage name, fuck fame, fuck blogs, fuck aim / Headshots on all y'all and fuck radio cause y'all lame."
Across all of the themes in his work, Ogbowu has one clear objective: lifting up Ottawa's immigrant communities. He remarks that multicultural artistic representation is crucial for the healthy development of diaspora communities. He began to notice that when he dropped subtle references to Nigerian culture into his songs, he would get a strong reaction from other Nigerian-Canadians. As more than 100 families in Ottawa's diverse and affordable Herongate community face an unprecedented mass eviction, it's as important as ever to push back against oppressive monoculturalism in the city.
"The more represented these immigrated cultures are, the less risk people sense," says Ogbowu. "You know how people immigrate to somewhere and they always feel this risk of losing touch with where they're coming from? If everyone in the community is doing their thing, they are not only represented in the workforce, but they're also represented in the artists. That's the artist's job."