FEATURES
On "Twenty Twenty," Molly Nilsson Dares to Imagine a Brighter World
By Ed Blair · November 07, 2018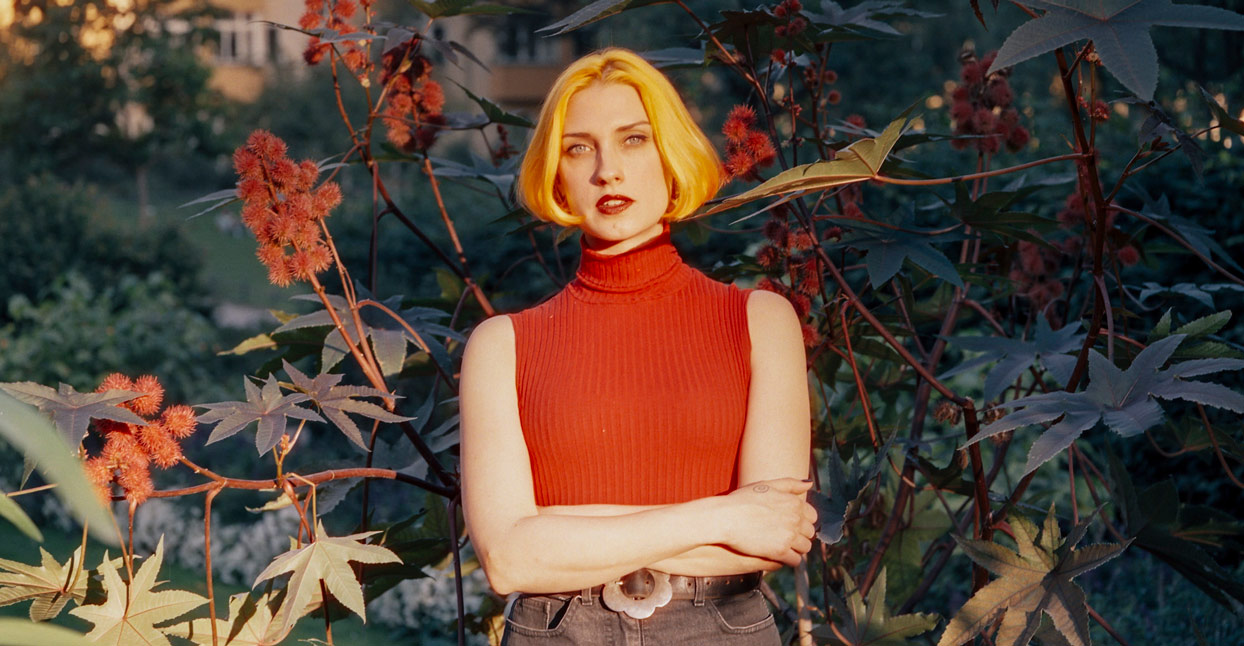 The day before the release show for Molly Nilsson's latest record, Twenty Twenty, the New York Times reported that the Trump administration was threatening to enact legislation that would define gender as a "biological, immutable condition." The day after, pipe bombs began showing up at the homes and offices of left-leaning government officials and celebrities. It was a distressingly fitting backdrop for an album set, as its opening lyric puts it, on "A late Capitalist night… the pre-apocalypse times."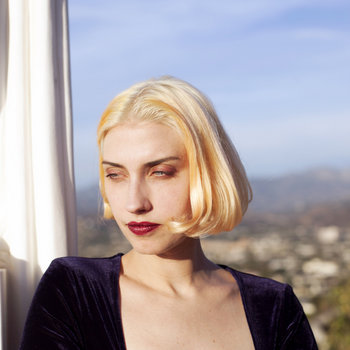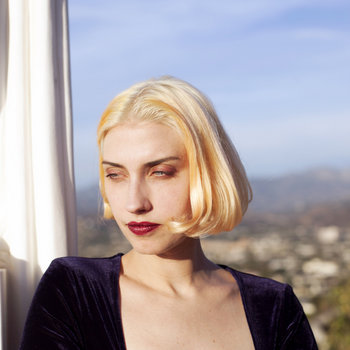 Merch for this release:
Vinyl LP, Compact Disc (CD), Cassette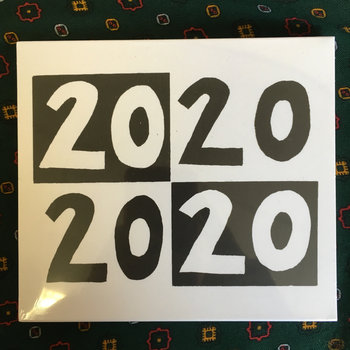 Over the last 10 years, Nilsson, who was born in Sweden and now lives in Berlin, has amassed a discography of albums that seem driven by a singular and uncompromising vision—music that feels more connected to her own creative landscape than any specific pop trend. Her moody, insular synthpop feels ornate and undeniably homemade; it would work equally well on an unlabeled thrift store mixtape, or in the background of a chic, artisanal cocktail bar. Lyrically, her work skews dark and obscure: her songs reference obsolete operating systems, bombed-out city streets, and the clothing of ex-lovers. That idiosyncratic quality extends to her album artwork, which consists of little more than a series of black, white, and grey geometric shapes.
To outsiders, those qualities—the unified artwork, the strict, consistent electropop aesthetic—make the albums feel strangely removed from time, but Nilsson sees it differently. "I think, with almost all of my work, I'm definitely trying to look forward, to look into the future," she says. "I felt like maybe because of the age I am in, or maybe because of the age our world is in right now, that it was very necessary to not look back, but to think about everything that we have ahead of us, and to look at it with excitement, and not with some kind of paranoid dread—to feel like we make the future."
That sentiment crops up again and again throughout Twenty Twenty. "Every Night is New" is a sparkling gem of a pop song featuring massive tolling synths, with Nilsson reciting a litany of the things she'll leave in the past—eventually including her own earlier work. The track ends with the line, "Hey moon, have a nice life, I never lost faith in you," a farewell to fan favorite "Hey Moon" from her first album, These Things Take Time. On "A Slice of Lemon," Nilsson narrates a flight over Greenland, drawing comparisons between the tears in her eyes, the melting ice in her glass, and the diminishing glacial ice passing by below.
Merch for this release:
Vinyl LP, Compact Disc (CD), Cassette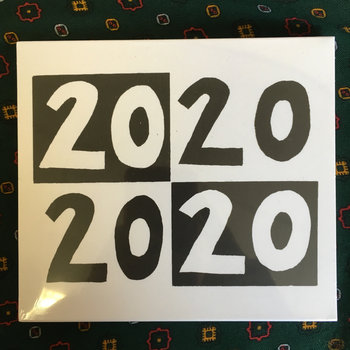 That blending of the political and the personal has been a hallmark of Nilsson's work since she started, but she says that "in the last few years, I found myself becoming more explicit in some ways in my lyrics." She's received pushback on this clarity; after the release of the single "Let's Talk About Privileges" from 2017's Imaginations, she told FADER she was barraged by nasty internet comments accusing her of "virtue signaling." Understandably, she finds that vitriol troubling. "I'm not a very provocative artist," she says. "There's something very strange in a society where people are, you know, angry at artists, for example. I'm not the enemy, you know?"
There's kindness in her voice when she articulates this point, and that same kindness turns up again and again on Twenty Twenty, whether she's addressing the loss of a friendship ("Serious Flowers"), the joy of fandom ("I'm Your Fan"), or the pervasive effects of violence ("Gun Control"). Nilsson imbues all of Twenty Twenty with an air of sympathy, and that tenderness keeps the more direct lyrical moments from feeling affected or—worse—preachy.
Merch for this release:
Vinyl LP, Compact Disc (CD), Cassette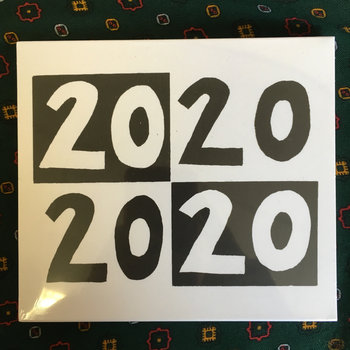 That sympathy and tenderness appears on Twenty Twenty's final song, "Blinded by the Night," an end-of-the-night slow dance number, capped by a yearning saxophone solo courtesy of Katja Navarra. In the song's chorus, Nilsson sings, "I wasn't looking for the light, no / I was blinded by the night." The words may be dark, but there's a lightness in Nilsson's voice when she sings them—a hint that the darkness is only temporary, or maybe it's only a matter of perspective.
"Humans are great at problem-solving, but they're also great at finding problems," she admits. "People have come together to make great changes before, so I don't find it an impossibility that we will do that again on an even greater scale." Nilsson describes writing songs as "casting spells," and it's not hard to see Twenty Twenty as a kind of album-length spell, one designed to create a 2020 that's full of hope, instead of dread. These are tiring times, but on Twenty Twenty, Nilsson offers the optimism of light at the end of the tunnel. It just might just take a couple years to get there.