FEATURES
Mint Green On the Internet, Inclusive College Spaces & Paramore
By Maria Sherman · November 21, 2016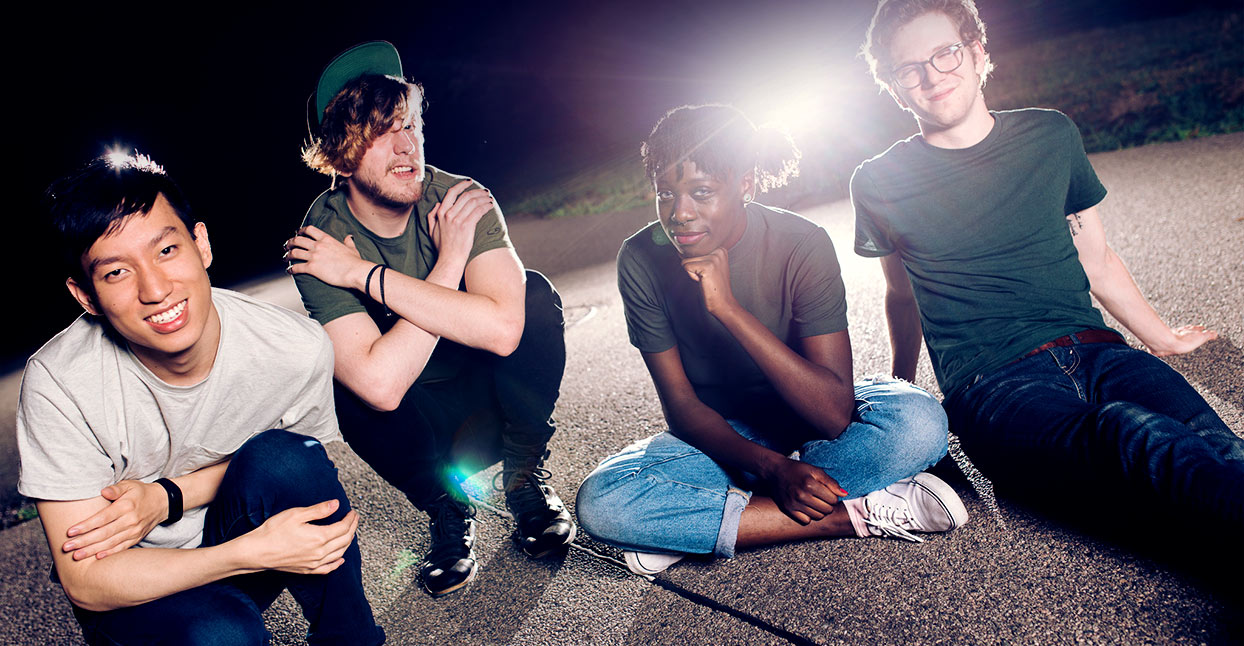 The best band names act as a reflection of the member's personalities. It's also a collective message, giving clues as to what genres and themes they operate in. It's no new thing: goth and metal acts opt for dark imagery, bands with top 40 aspirations throw in a number or two (Maroon 5, Twenty One Pilots, Blink-182). Indie pop-punk artists are drawn to simple nouns and phrases; there's something to be said about the delicate simplicity of a name like Turnover. Indie band Mint Green also adheres to that structure, but with sweet, surprising function—the color is soft, muted and inviting. Googling the quartet without adding "music," "band," or their hometown, "Boston," will draw thousands upon thousands of wedding inspiration websites and Pinterest pages full of the friendly pastel shade. In that respect, it feels hilariously true to the band: They're fans of social media platforms (You can find them on most of the popular platforms, including a YouTube page they regularly update with studio vlogs) and they appreciate the silliness of it all. "Everyone knows my favorite color is green. I was teased in school and called 'Mother Nature' because I only wore this green sweater," frontwoman Ronnica divulges. "I love it."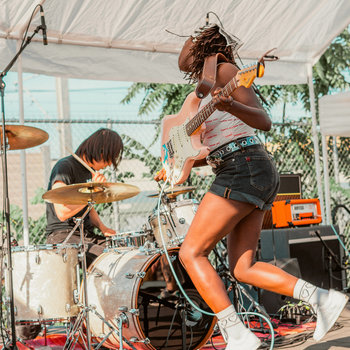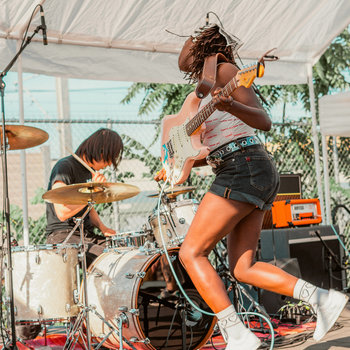 Merch for this release:
Cassette, Compact Disc (CD)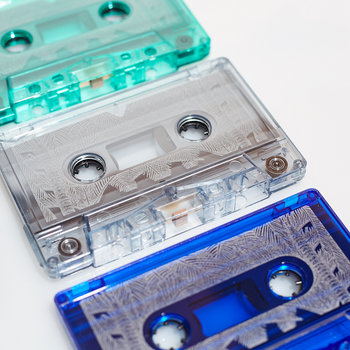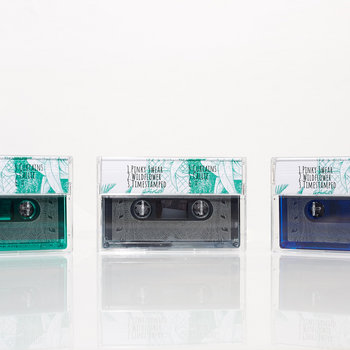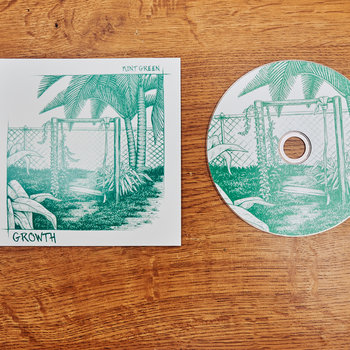 But still, a band name is just a moniker. To get to the heart of a new act, you'll have to listen to them. Starting just a few months ago, Mint Green spent the summer hitting the road in their native Massachusetts before sitting down to record a dynamic debut EP. We called the band—made up of  frontwoman Ronnica, lead guitarist Frank Price, drummer Daniel Huang and bassist Brandon Geeslin—to learn all about them, Reddit, diversity and their unique sound, one that exists in the gray space between the harmonic immediacy of straightforward punk-pop and the matured sentimentality of modern day indie-leaning emo.
It's pretty rare that a band wants to do an interview on a Friday night.
Ronnica: Music is life.
That it is! Let's start at the beginning. How did you guys meet? When did the band start?
Ronnica: I was coming out of this project from High School. When that band broke up, I knew I wanted to start over and get fresh new faces. I went on every outlet that I could. I found Daniel on Craigslist. We just had our one year friendaversary on October 30th.
Price: I went to a show with my friend to see them and we started talking, I found out their guitarist was leaving so I joined the band.
Geeslin: I moved up to Boston from Florida. I was looking to join a band. I had no luck finding a band so I finally went on Reddit and me and Ronnica connected. Long story short, they found the world's best bass player.
Reddit? That's way more unusual than Craigslist.
Ronnica: We're an internet band! We started practicing in February. We've just been gigging the four of us since May of this year. Our first show was a 21-plus show. I was 20 at the time and ended up getting kicked out after we played. I had to listen from outside.
Merch for this release:
Cassette, Compact Disc (CD)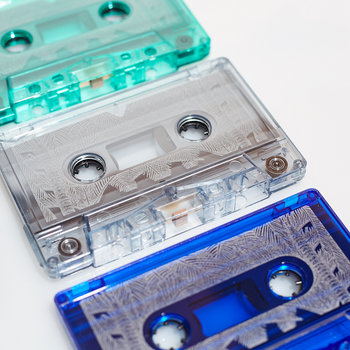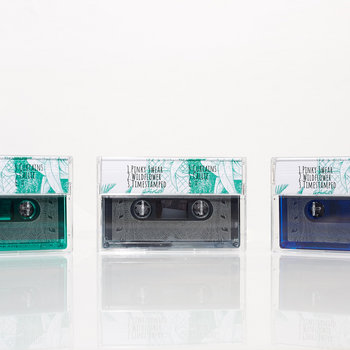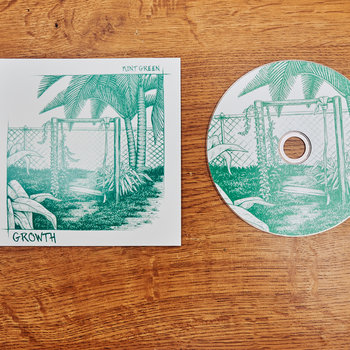 Is that a problem in Boston's music scene? There are a ton of bars, but there are house shows on the DIY circuit, right?
Ronnica: Proper venues are dwindling. We still have the Middle East and Great Scott, but they're usually 18+ or 21+ and our demographic is probably like 16 to 24. It's mixed and young. Thankfully I have made friends with a lot of college kids, people who go to Northeastern kids. They're pretty musically-inclined…and Berklee College of Music kids as well, I've found I've vibed the most with them. They're inclusive in terms of LGBT and people of color and stuff like that.
Merch for this release:
Cassette, Compact Disc (CD)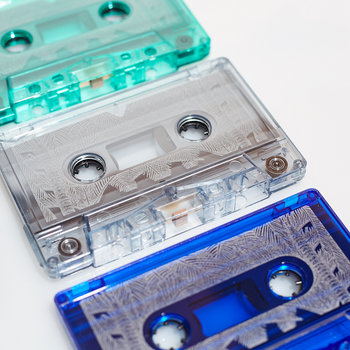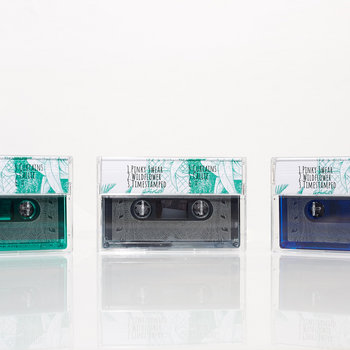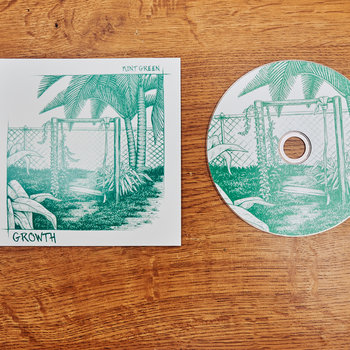 College settings always seem to be more welcoming in that regard. Young bands would probably do well to explore them more—college radio is an underappreciated medium that really helps bands who are just starting to find their footing.
Geeslin: That's where we do the best. We recently played on the Salem State University college radio station and that was a lot of fun. The shows where we've had the biggest turn out has been in Cambridge, which is where M.I.T. and Harvard are. That's good for us.
Ronnica: We just played the Democracy Center in Boston and it benefitted the BARCC, which is the Boston Area Rape Crisis Center. It was full of female artists and frontwomen. That was pretty inclusive and awesome.
That is awesome! It seems like the best bands have a strong female presence, but sometimes identity has the potential to be something people take advantage of—booking a show with women as some sort of reactionary-feminism-as-marketing thing. Have you, especially as a young band and one fronted by a woman of color, faced that sort of marginalization?
Ronnica: It's definitely set us apart, I would say. That's definitely played a role. My confidence, for example: I've always felt uncomfortable going to a show with the same type of people, these male-dominated, white male spaces. But it's also interesting because my old band, we were really diverse. I grew up in Boston in an urban area. My drummer was a Native American girl, my guitarist was a half-white, half-Puerto Rican guy, my vocalist was adopted, half-black, half-Puerto Rican girl. I grew up diverse, but as soon as I left my urban area and started to going into Cambridge, Summerville and Allston it changed.
In this band, we've played a bunch of different cities—it was kind of weird driving out to other parts of Massachusetts and seeing a Trump sign. From all the different places we've seen, being as diverse as we are, it has set us apart.
And it's not an intentional thing.
Ronnica: Exactly. I can't name any right now, but there are definitely bands where there's that "token girl" just to appear inclusive or whatever. I feel like those fall apart really quickly. People can see right through that. Thankfully we're surrounded by local bands like Ozlo, very strong frontwomen and guitarists. It's hard enough to front a band but playing guitar too, we'll still get stuff like "Oh, you play guitar? What do you do in the band?" There's definitely a resurgence of GRRRL rock, stuff like that, that I've seen here which is great.
Geeslin: We don't want to be pigeonholed as this generic indie rock band with a girl singer. We're so much more than that. That's the point we trying to get across.
Huang: Ronnica started the band, she writes the music, she writes all the lyrics…that's just not a case someone could make.
You site Tigers Jaw as a major influence and while you're two very different bands, I think you do something similar to them—you take classic indie rock sounds and meld them with pop-punk/emo elements. You also love Turnover and Paramore simultaneously, which are two very different acts with two very different sounds, but you can hear them in your music. Do you write to your influences? How do you find your band marrying these two distinct styles? They come together naturally, but they're not very similar.
Ronnica: I think I was lucky enough to grow up listening to many different genres. I think some people grow up just hearing the classics, like just Blink-182 or something. I absorb any music people recommend and I try to look up everything. Paramore is still my favorite band. Paramore was the first time I ever saw a female vocalist head banging and rocking out on MTV. That really gave me a push—I really wanted to be in a band because of [frontwoman Hayley Williams.] That's where the catchy choruses come from. Tigers Jaw are a pretty recent addition to my brain. I became obsessed with their 2014 album Charmer. They appealed to me with their metaphoric lyrics.
The song "u" seems to embrace the insecurity that arrives after a failed relationship—Ronnica sings "Was I not enough for you? Was it all dream?" Is that from personal experience?
Ronnica: I co-wrote it with a friend who was going through a really rough breakup senior year. I was a new friend at the time—I had never really been through that so it became a reflection on Summer and feelings.
Merch for this release:
Cassette, Compact Disc (CD)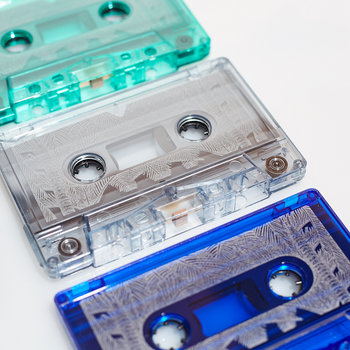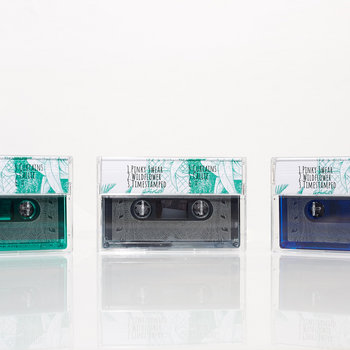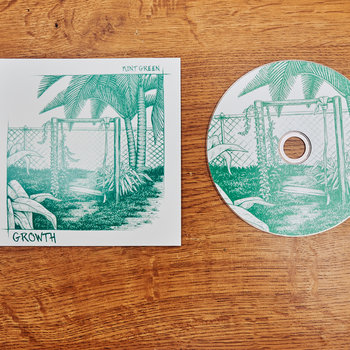 Writing songs for and with your friends gives them a certain subtle optimism—there's heartbreak, but it's coming from a loving place. "Timestamped" shares that optimism—it begins in a defeatist fashion before building into this anthem of "make the most of your time."
Ronnica: That one is a direct situation that happened. I build a lot of relationships online so I feel very salty if someone doesn't reply to me. I took that feeling of being ghosted or ignored and channeled it into that song, which is why the chorus is "Why do I put my energy in people who will never care for me?"
That's such a modern anxiety!
Ronnica: Exactly, but I didn't want to put in the word "Facebook" so I made it relatable, more abstract.
—Maria Sherman