FEATURES
With "Maria Maria" Brazilian Legend Milton Nascimento Took His Sound to the Ballet
By Dean Van Nguyen · June 08, 2020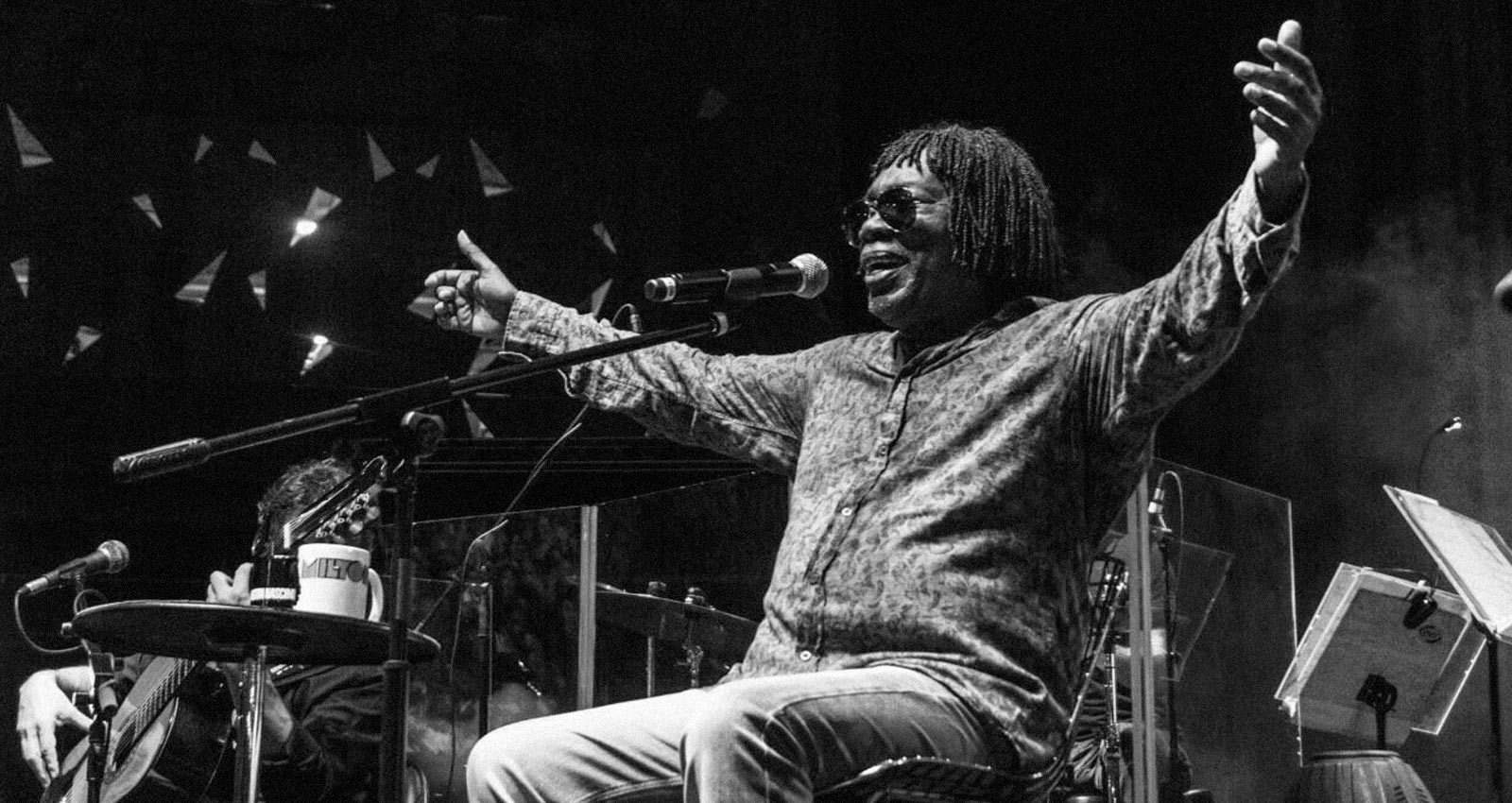 Milton Nascimento is one of Brazil's greatest musical sons. The breadth of his career spans seven decades, countless collaborations, and vast array of styles. Only a handful of artists can match his legacy and reach; even fewer have ballet scores on their CV's.
That score, Maria Maria, was written in 1976 to accompany a performance that depicted the legacy of slavery in Brazil through the life story of a composite character named Maria, who was the daughter of a slave. The recordings remained unreleased outside of Brazil until the mid '00s, which relegated them to something of a curiosity; but alongside follow-up ballet Ultimo Trem, Maria Maria forms a distinct corner of Nascimento's legacy—a fact now reinforced via fresh reissues of both scores via Far Out Recordings.
"Since my first years as a professional musician in Minas Gerais, I always wanted to work with movies, theatre, ballets, and musicals," Nascimento says. "So it was a huge dream to participate in this project. I'm a big fan of musicals and ballets, so when a director or producer invites me to take part in this kind of project I don't think twice—I just go"
Merch for this release:
2 x Vinyl LP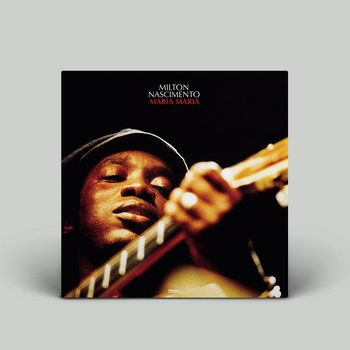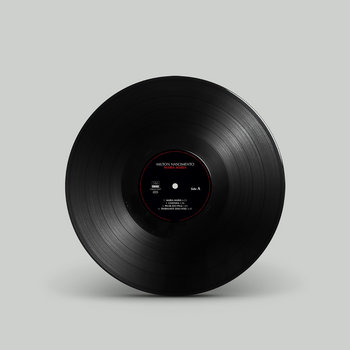 "Milton has this love affair with art and music," says Joe Davis of Far Out Records. "He's a composer, he loves theatre, film. He wanted to write a ballet for Grupo Corpo, which is one of the biggest ballet companies in Brazil. So he wrote those ballets using those songs [from Maria Maria and Ultimo Trem]. They've got some of his greatest works—that's what attracted me to them."
Nascimento was born in Rio de Janeiro on October 26, 1942. His mother died when he was just 18 months old, and he moved with his adoptive parents to Três Pontas, a rural town in the state of Minas Gerais. Minas Gerais is 500 miles north of Rio, and slaves had once been forced to mine ore there (slavery was abolished in Brazil in 1888). From an early age, church music and listening to groups like The Platters on the radio were part of Nascimento's life.
At age 20, Nascimento moved to Belo Horizonte, the capital of Minas Gerais, where he and a group of friends and collaborators—including Fernando Brant, Beto Guedes, Lô and Márcio Borges, Toninho Horta, and Wagner Tiso—forged their own sophisticated takes on Brazilian pop. That ingenuity was famously immortalized in Nascimento and Lô Borges's 1972 masterpiece, Clube da Esquina. Nascimento released several albums over the following years, including Native Dancer (1974), a joint album with Wayne Shorter, and Minas (1975), for EMI Records. By 1976, he was ready for something different.
Merch for this release:
2 x Vinyl LP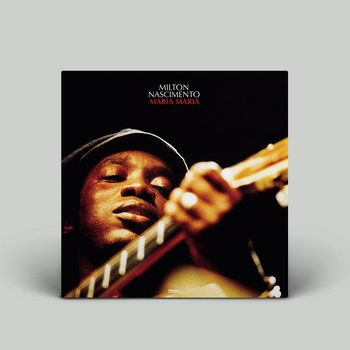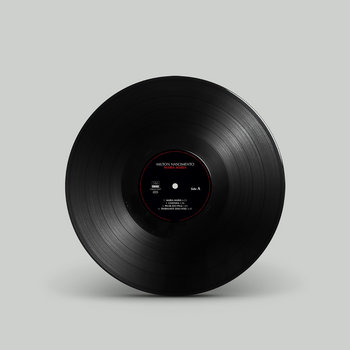 On Maria Maria, he worked alongside one of his closest creative partners, the poet and lyricist Fernando Brant. Nascimento wrote the majority of instrumentals while Brant penned the verse. For the title song, inspired by folk stories about Black women of the countryside, the pair worked on the lyrics together. The result is a set of sweet acoustic songs, fleshed out bu Naná Vasconcelos on percussion and effects and Paulo Moura on sax. The arrangements are so delicate, they feel like they could blow away in the breeze. Take the title track, which consists primarily of guitarist Toninho Horta's gently plucked acoustic guitar and Nascimento's sweet, memorable vocal melody. (Fans of Brazilian music might detect similarities to the music of Seu Jorge, who has cited Nascimento as an inspiration.) "Pilar (Do Pilá)" has a light samba rhythm, and the spirit of Sergio Mendes can be felt vibrating in the harmonies of "Trabalhos (Essa Voz)."
"Both projects [Maria Maria and Ultimo Trem] were gigantic productions," says Nascimento. "Many people in the studio, a great orchestra, technicians and everything else. I remember that we called musicians of different styles, different parts of the country, and different ages. But, they were the best at that time, very professional. It was just creativity, friendship, and love."
Merch for this release:
2 x Vinyl LP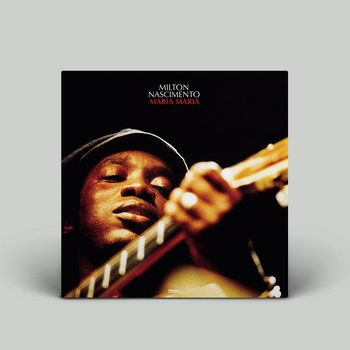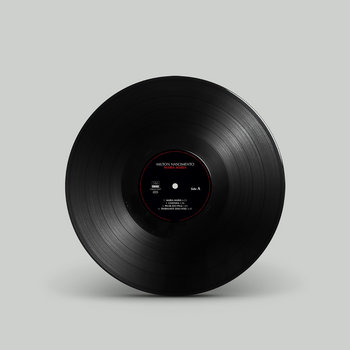 Maria Maria also incorporates a few unexpected elements, like spoken word passages and wildlife sounds. There are moments of stark human anguish: a voice crying out under the sound of a whip striking human flesh accompanies harrowing moments in the ballet's narrative, reminding people of the terrible sins of Brazilian history. Other songs are fueled by ambitious conceits: "Santos Católicos X Candomblé (Catholic Saints vs Candomble)" uses indigenous music to reflect the regional battle between African and European religions.
The ballet was performed by the dance company Grupo Corpo under the direction of its Argentinian choreographer Oscar Araiz, and premiered in the main theater of the Belo Horizonte Palacio das Artes in 1976. Five years later, Nascimento followed up Maria Maria with Ultimo Trem, about the closing of a railroad line that connected the mining communities within the Minas Gerais state to the coastal cities of Rio and São Paulo. Both releases were first reissued by Far Out as a double CD set in 2004, but the new reissue brings Maria Maria to vinyl for the first time. (There are plans to release Ultimo Trem on wax as well.) "I'd always wanted to do it on vinyl," Davis says. "It's a beautiful record." And now, it's available for a new audience to discover, bolstering its legacy, and ensuring that a vital corner of Nascimento's career is protected, and that a tragic part of Brazilian history is never forgotten.