FEATURES
Rapper Milo Doesn't Spit Trauma Bars
By Christina Lee · August 08, 2017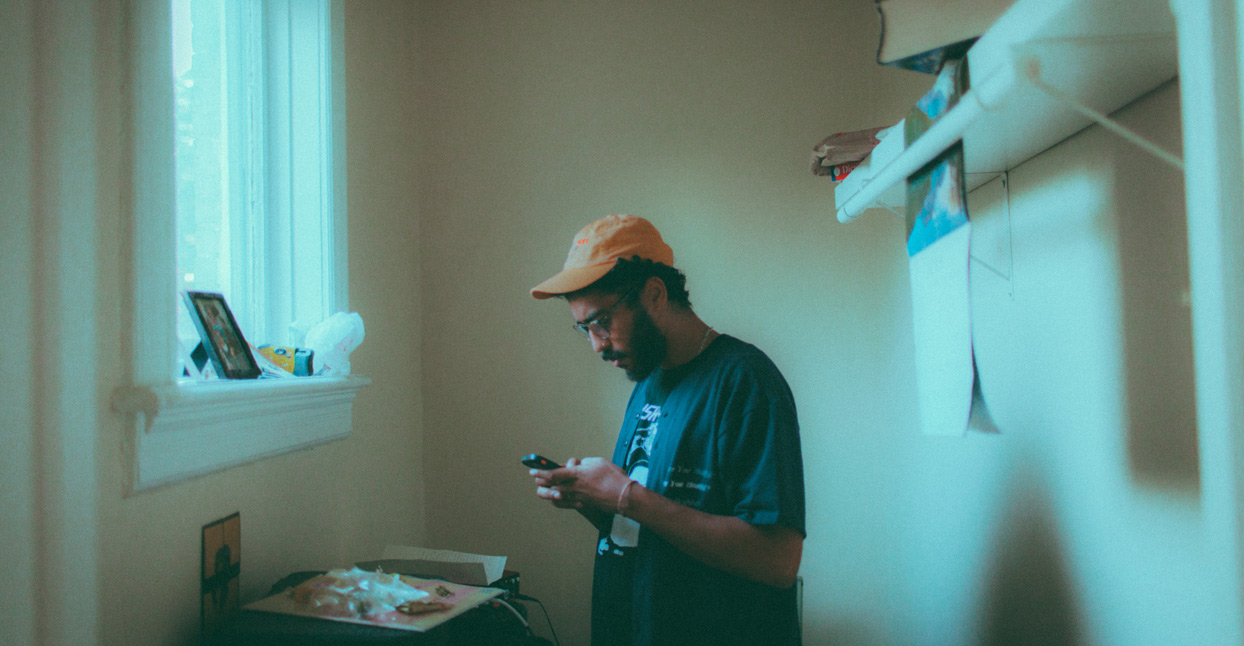 Milo begins his new album who told you to think??!!?!?!?! by sampling author James Baldwin's 1962 speech, "The Artist's Struggle for Integrity." "It's not your fault, it's not my fault that I write," Baldwin says. "I would never come before you in the position of a complainant for doing something that I must do." Near the end of the sample, milo recites the words along with Baldwin. His voice is strained yet resolute, as if the iconic writer is slowly providing the rapper with a theme for his latest masterpiece. "Rap is how we say our truth, catalogue our culture, develop our philosophies," milo says. "This is my definition of rap. And James Baldwin said it a long time ago."
Baldwin's influence on milo is profound; the album at large is a direct response to fans who say his music is "pretentious." Milo believes hip-hop artists must speak a collective truth, and who told you hones in hard on that idea, encouraging listeners to join him.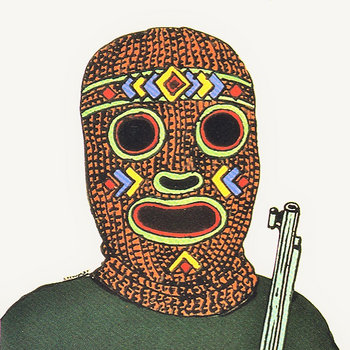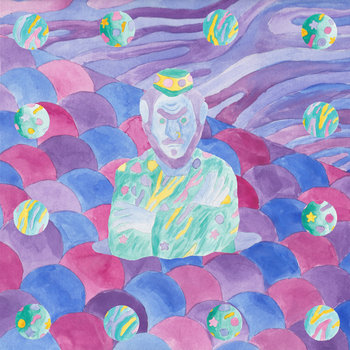 .
00:10 / 00:58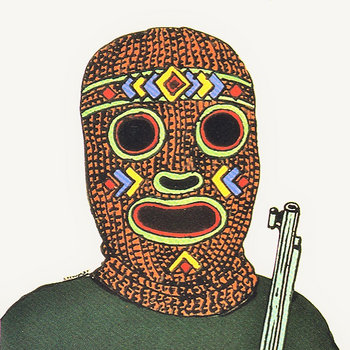 Merch for this release:
Cassette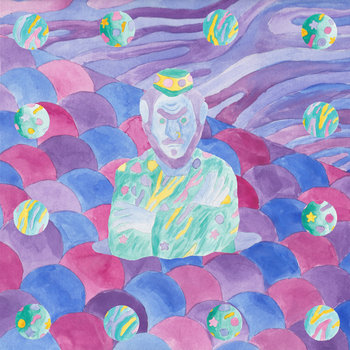 The album's title is a nod to The Roots' Do You Want More?!!!??!, the major-label debut that was made on the band's own terms. It was an album milo's mother played nonstop during his childhood. His father influenced him, too, but in different ways. "My dad has never had a boss," he says. "He made fun of people who had bosses, who couldn't sleep in when they felt like it." Now, milo is his own boss. He moved from Milwaukee, Wisconsin to Portland, Maine, where he runs his own label, Ruby Yacht. Musically, he still embraces the term "art rap" despite the fact that the term's originator—longtime milo collaborator Open Mike Eagle—no longer uses it.
Eagle originally coined the term as a way to manage listener expectations, and to subtly protest the way hip-hop was only classified as either "mainstream" or "underground," while rock was treated with more nuance. "I've never had a record label call me up," milo says. "I've never had nobody ask to be my manager. Never had nobody give me no money to do anything. 'Art rap' means I do this shit, no matter who's got the dollars. You hear artists complain about what they would have, or could have done if they got signed. 'Art rap' is about agency. I have everything I need to make the shit I love." On who told you, milo references other artists who had everything they needed to create profound art, like jazz organ innovator Shirley Scott and Sun Ra collaborator John Gilmore. Jean Genet, the petty-criminal-turned-obscene-playwright, continues to be a guiding light.
On 2015's so the flies don't come, milo's philosophizing rap flows like a babbling brook. And while the production on who told you—most of it by milo himself under the name scallops hotel—remains muted, his voice has become steadier. His boasts about his shaman status ("Me and my niggas is a school of thought") land with more force.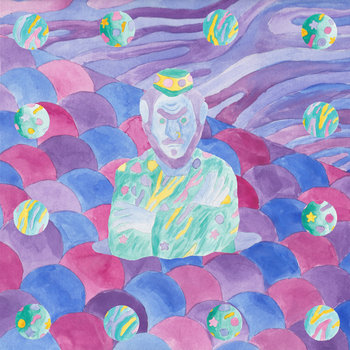 .
00:10 / 00:58
Merch for this release:
Cassette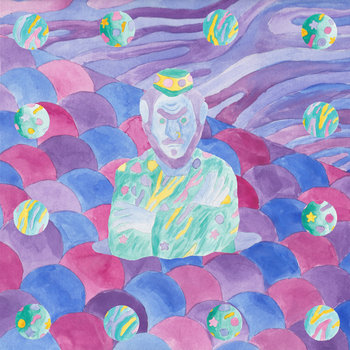 Three years ago, milo was living in Los Angeles, in a house without power, with two dollars to his name, stewing over a negative review of his album, a toothpaste suburb. He drew on that experience for the track "sorcerer," declaring, that he "flourished in the lag time." The line bears repeating, because it's what he was taught to do—not to act shy, or to wallow in self-doubt. As a new father, milo wants to act as boldly as the "poor, aggressive people trying to get it" who raised him. On who told you, that means emboldening other future poets, the same way Baldwin did.
In the video for "sorcerer," milo stands on a tennis court and wields a sword his father made. It is a respect to Darrien Hunt, the 22-year-old who was reportedly cosplaying as Samurai Champloo character Mugen when a police officer fatally shot him in 2014. Milo referenced Hunt's death once before, on the song "an encyclopedia" from so the flies don't come. But who told you focuses more intently on the process of finding one's voice, offering a respite for fellow black artists—rappers, especially—who might feel pressured to write art that reflects the times.
"If you go spit them trauma bars, it's one thing. No doubt it is useful," he says. "But I want to start thinking about future thoughts—to present thoughts of flourishing, of being whole. That stuff, from non-trauma-based black artists, I don't hear a lot of right now. I'm just trying to contribute to that."
—Christina Lee