FEATURES
Guitarist Nick Millevoi Takes Jamming Cues From Neil Young & Crazy Horse
By Brad Cohan · May 09, 2018
Like Wilco's Nels Cline, Philadelphia-based guitar maestro Nick Millevoi is a jack of all trades who shreds with both scientific precision and brutal abandon. Over the course of his fruitful decade-long career, Millevoi has led the deafeningly loud and über-complex math-jazzhead trio Many Arms, joined forces with Cleric's Matt Hollenberg in the John Zorn-conducted technical metal outfit Hollenberg-Millevoi Quartet, and, alongside metalhead trombonist Dan Blacksberg, has dabbled in bludgeoning "Hasidic doom metal" with Deveykus, noodling and clattering chamber-drone hellscapes in Archer Spade, and rollicking Klezmer music on the recent Radiant Others. If that wasn't enough, Millevoi is also a former member of the Television-influenced Chris Forsyth & the Solar Motel Band.
But while his penchant for scorched-earth free improv freak-outs and dizzying, strings-bending metal hasn't waned, it was his experience on a European tour with Dutch extreme-jazz duo Dead Neanderthals in 2013 that pushed Millevoi into a new, improbable direction in sound: unplugged, and melding the country-fried jams of Neil Young & Crazy Horse into his aesthetic. "It was three weeks of playing solo with my friends Dead Neanderthals," he recalls. "I came back from that and was like, 'Man, after the experience of playing so loud every night, I just want to write something that's not so harsh.'"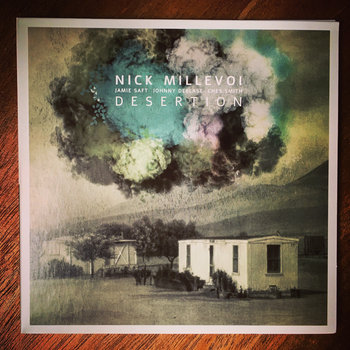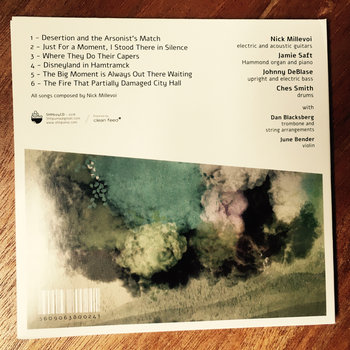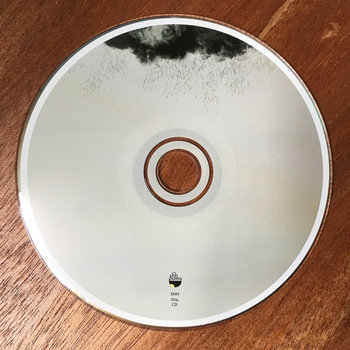 .
00:10 / 00:58
Merch for this release:
Compact Disc (CD)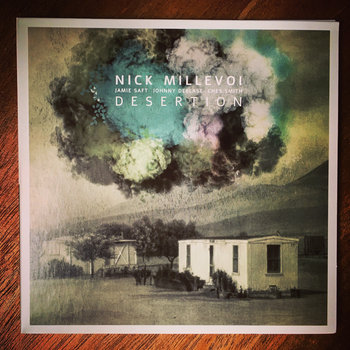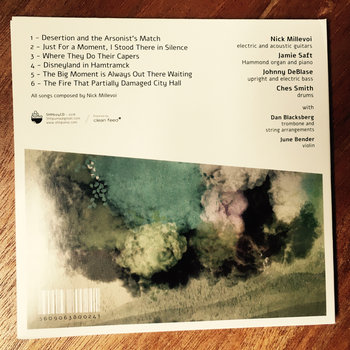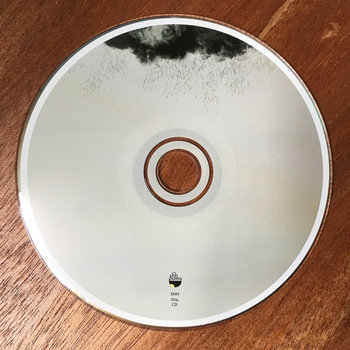 The songs Millevoi crafted, initially on his acoustic guitar, would ultimately morph into the rustic barnburners that made up 2016's Desertion. Millevoi isn't exactly a folkie, although he frequently has '70s-era Young and Bob Dylan in heavy rotation. "I wanted to write stuff on acoustic, but that's not me," he says laughing. "I'm electric, you know? I hear it all loud and distorted." A marathon session of guitar heroics, Desertion nodded to the slow-burning chug of Young's 1990 touchstone Ragged Glory and the atmospheric Spaghetti Western finger-picking and pluck of Jim Jarmusch's Dead Man soundtrack.
Although Millevoi was backed by his longtime cohort, bassist Johnny DeBlase (Many Arms, Deveykus), along with Hammond organist and pianist Jamie Saft and drummer Ches Smith, Desertion felt like a de facto solo record. Saft and Smith are two of the busiest players on the avant-jazz circuit, which made lengthy touring jaunts an impossibility. So Millevoi set out to shore up a band.
Enter loose-limbed drummer Kevin Shea, of Talibam! and Mostly Other People Do the Killing. With Shea holding down the backbeat with his trademark frenzied fits and fills, Desertion Trio was born. The just-released Midtown Tilt is the manifestation of the rapid-fire chemistry that the power-twang, jamming trio—with Saft guesting once again on organ and manning the boards—share.
Recorded deep in the woods at Saft's upstate New York studio, Midtown Tilt is part campfire hootenanny and part New York City noise-jazz mettle, while Millevoi's bionic fingerings invoke the epic jams and grungy guitar solo magic of Young's 1991 live sprawl Weld and its companion piece, the Sonic Youth-inspired noise and feedback assault, Arc. Despite being a ubiquitous presence in the experimental music scene, Millevoi doesn't make any apologies for his Young obsession and hero worship. "Whether classic rock or songwriter stuff like Bob Dylan and Neil Young, that's the stuff I've always listened to, and the first stuff that I started listening to. Neil is, obviously, the huge overarching influence."
Dylan's influence also looms large over Midtown Tilt, thanks to Saft's Al Kooper-like organ rumble, which figures more prominently into the songs this time around than it did on Desertion. On standout tracks like the '60s surf-tinged "Numbers Maker" and the title track, Saft runs wild, peppering the grooves with bluesy boogie-ing, while Millevoi lets loose with a fest of towering riffs. Millevoi intentionally left space open in the songs so he and Saft could fill in the gaps. "The songs I wrote for Midtown Tilt are more open and have more areas for soloing and for lead playing," he explains. "Once you establish a sound, then you can experiment with it so I tried to leave stuff more open."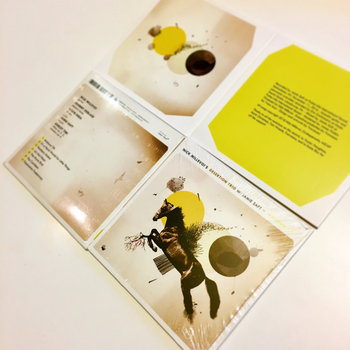 .
00:10 / 00:58
Merch for this release:
Compact Disc (CD)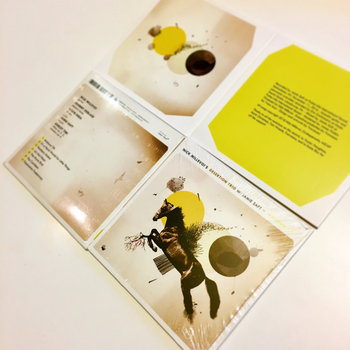 Childhood visits to the kitschy, motel-lined beach city of Wildwood, New Jersey were also instrumental in melding Midtown Tilt's sound world; its song titles pay homage to the city's landmarks. There, Millevoi was exposed to bands like The Ventures and Les Baxter. "I went there so much that as a kid it almost felt like I grew up with that music without realizing it wasn't current," Millevoi says. "I'm in this place that's built on nostalgia, but to me, I was experiencing it for the first time as a kid. It's all in the way that I relate to this place and when I started thinking about how it relates musically, it all comes out—like a secondhand experience filtering through."
Millevoi's not just celebrating the release of Midtown Tilt, he's already prepping its follow-up, with even more changes afoot in sound and lineup. He's expanded Desertion Trio to a quintet, and traded in the marathon jams for shorter, compact tunes. "It's a whole record of covers with me, Johnny, and Kevin—but also pianist Ron Stabinsky of MOPDtK plays on it and then Tara Middleton, who is the lead singer of the Sun Ra Arkestra, sings on it.
"We do some stuff The Platters did, there's a Joe Meek song, and there's two Les Baxter tunes," Millevoi says of the next record. "I'm not trying to obscure my influences but I'm embracing them."
-Brad Cohan