FEATURES
Mike Cooper's Soothing Steel Guitar Music Captures Climate Change's Hidden Horrors
By Samuel Tornow · November 12, 2020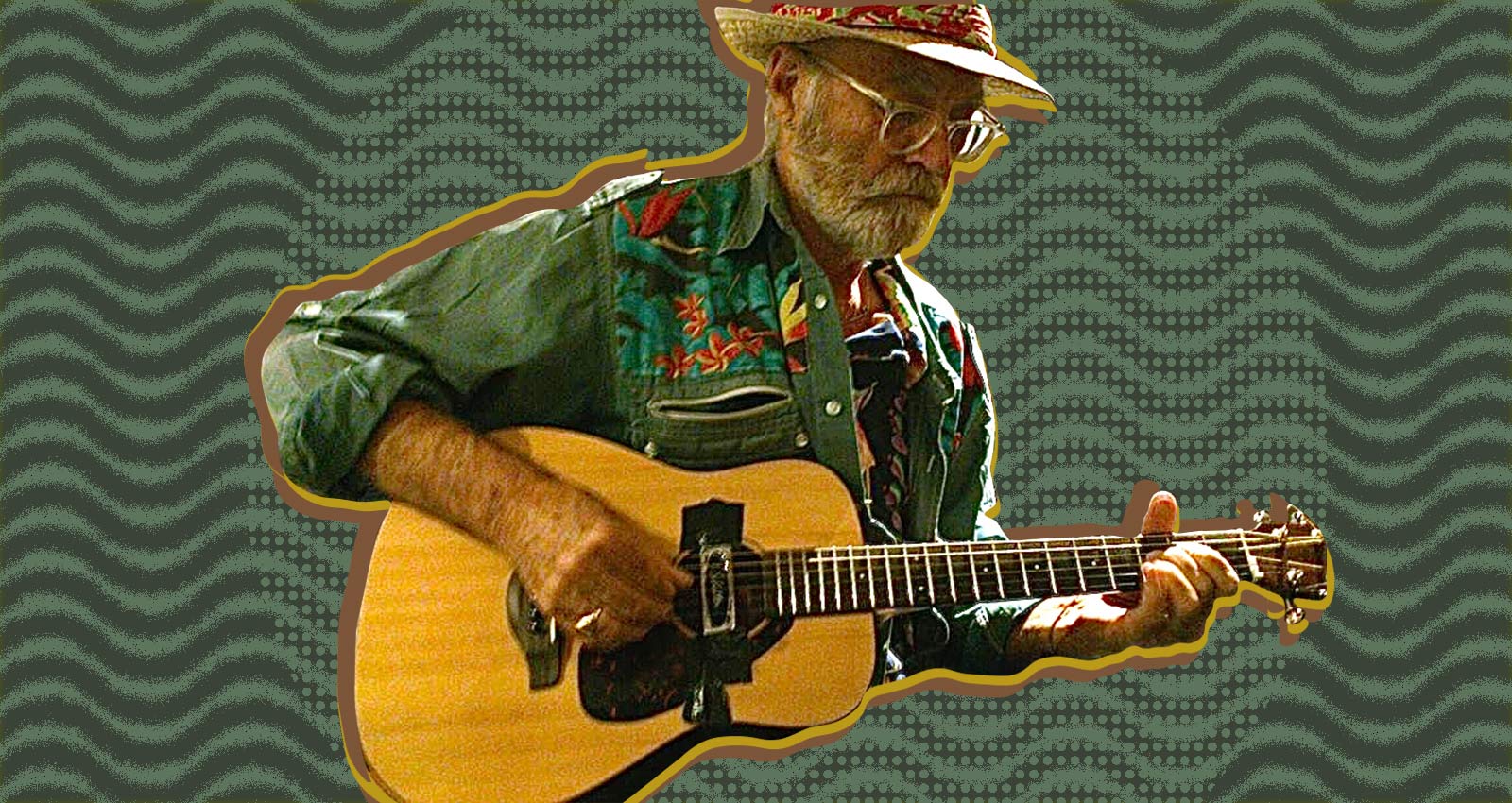 Named after the novel of the same name by James Hamilton-Paterson, Playing With Water from prolific experimental steel guitar player Mike Cooper, is the latest in a long series of conceptual works addressing the existential threat of rising sea levels to island nations. The British-born, 78-year-old musician uses his signature Hawaiian slack-key and lap steel guitar styles, along with field recordings from Pulau Ubin, Ko Payan, Ko Lanta, Sri Lanka, Bangkok, St. Lucia, and Martinique to raise awareness of the ecological peril threatening island nations due to climate change. (In the last 10 years alone, Jakarta has sunk 2.5m with almost half the city now sitting below sea level, making Indonesia's capital the fastest-sinking city in the world). With each new release, Cooper has continuously pushed his sound deeper into left field; his recordings have evoked everything from a luau night at the Overlook Hotel (Rayon Hula), to a gothic improv session (Tropical Gothic), to a blossoming, futuristic boating soundtrack (Raft).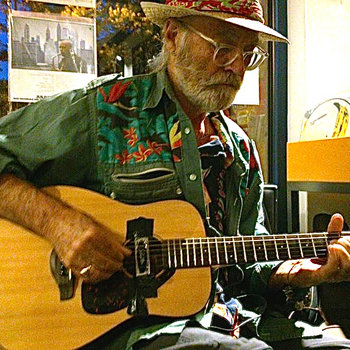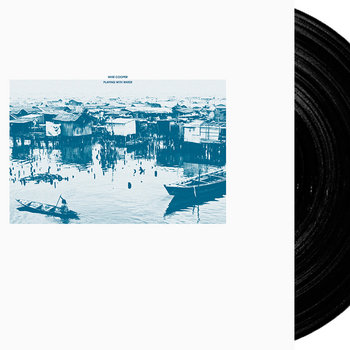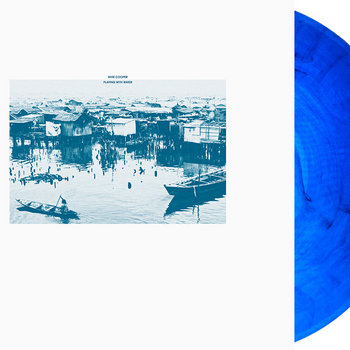 .
00:10 / 00:58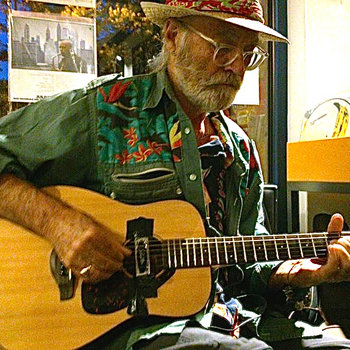 Merch for this release:
Vinyl LP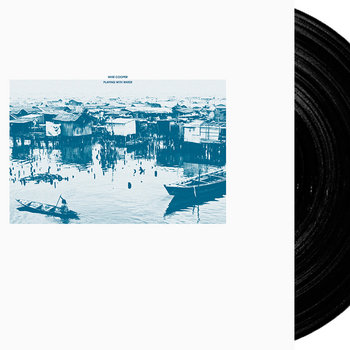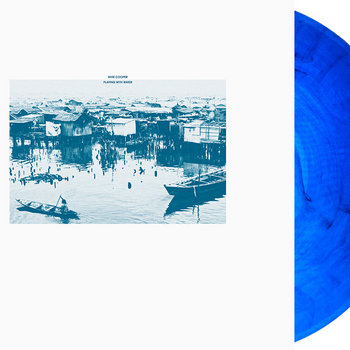 Cooper's love of music from the Pacific began in his youth, while listening to a British orchestra called Felix Mendelssohn's Hawaiian Serenaders on BBC. Several years later, as an up-and-coming country blues and folk guitarist in the '60s, he found an unlikely connection to the music he'd heard on the BBC and the music he was making. "At a certain moment, I realized that Hawaiian guitar and blues guitar had something in common, which was the glissando sound," he says. "I also learned that Hawaiian music as a recorded medium was much older than recorded blues."
He began experimenting with slack-key and steel guitars; in 1991, he heard Henry Kaiser's album Hope You Like Our New Direction and realized he could push his sound as far as he wanted. "[The record] helped confirm to me that if you could play at least reasonably convincingly in any particular style or genre then why not do it," says Cooper. "It kick-started a whole new direction for me—a decision to be as eclectic as I wanted if I could. If you trawl through my discography, you'll see that I wasn't confined to any one style or genre, not even on the same record. I could, and I wanted to, so I did."
Decades and dozens of records later, Cooper delivers Playing With Water, his latest environmentally-conscious album. While the record gets its name from Paterson's book, Cooper primarily chose the title as a way to point out humanity's carelessness with our most precious natural resource.
"I borrowed the title, because it seemed apt for our present relationship with the water that surrounds us," he says. "It has become a playground and rubbish dump, and it is where we came from and probably where we will end up if things continue as they are. We are just playing around with the oceans and seas, which are sacred places in Polynesian culture, both beaches, and oceans. It is the medium that connects the islands and covers seven-tenths of the earth's surface."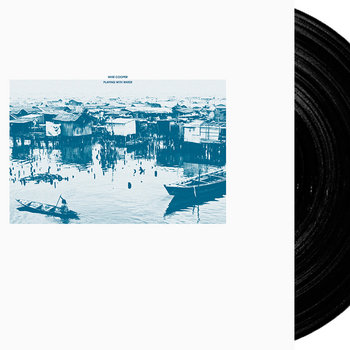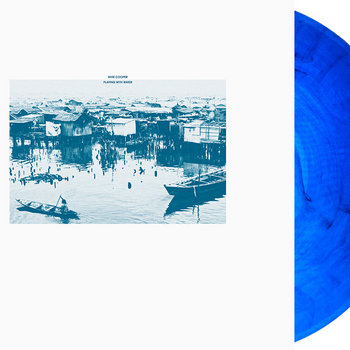 .
00:10 / 00:58
Merch for this release:
Vinyl LP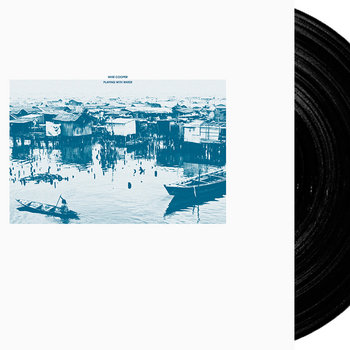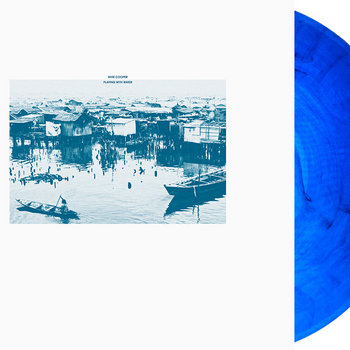 Water is one of Cooper's slowest moving works yet, progressing in a relaxed, expansive way he calls "island time." Each track drifts along with little regard to form. The album begins by casting aside instrumentation almost entirely in favor of field recordings. The opener, "Baarish ke Baad (Sri Lanka After Rain)," begins with searing, high-pitched insect chirps, bird calls, and the sound of dripping water. For over a minute, the guitarist offers only this, placing the listener directly into this environment before introducing sparse guitar playing that twinkles like the sun reflecting off the sea.
From there, Cooper takes the listener on a winding boat ride through predominantly ambient atmospheres. On "Bankocalypse," he loops recordings of distant bird chatter and singing, mixing it with the sounds of cars and guitar noodling to create a wall of gentle sounds. Later, on "Wetropolis (Jalan Durian)," he uses delay to cause his weeping steel guitar notes to replicate the sound of lapping waves.
Sonically, Playing With Water is tranquil and relaxing, a sharp contrast to the record's foreboding track titles ("The Drowned World," "Aquatecture"). In the face of inevitable environmental catastrophes, Cooper encourages listeners to appreciate their surroundings instead of languishing in existential fear. His field recordings wash over and drown out the radio noise, his stretched out guitar playing gesturing towards hope without the need for an explicit agenda. But there's a brutal truth embedded within Cooper's soothing vistas: With the seas rising and the earth's temperature on a dangerous upward trend, the island nations' unique way of life is under attack. So, how do we fix it? Cooper has plenty of suggestions: He urges listeners "invest more in solar energy, electric cars and bikes; walk more, consume less; [use] less plastic, stop eating meat, end the military-industrial complex, [and] invest in and support a socialist world." In the meantime, he won't give up the fight.