FEATURES
With "The Voice" Far Behind Her, Michelle Chamuel Comes Into Her Own
By Brad Nelson · August 09, 2016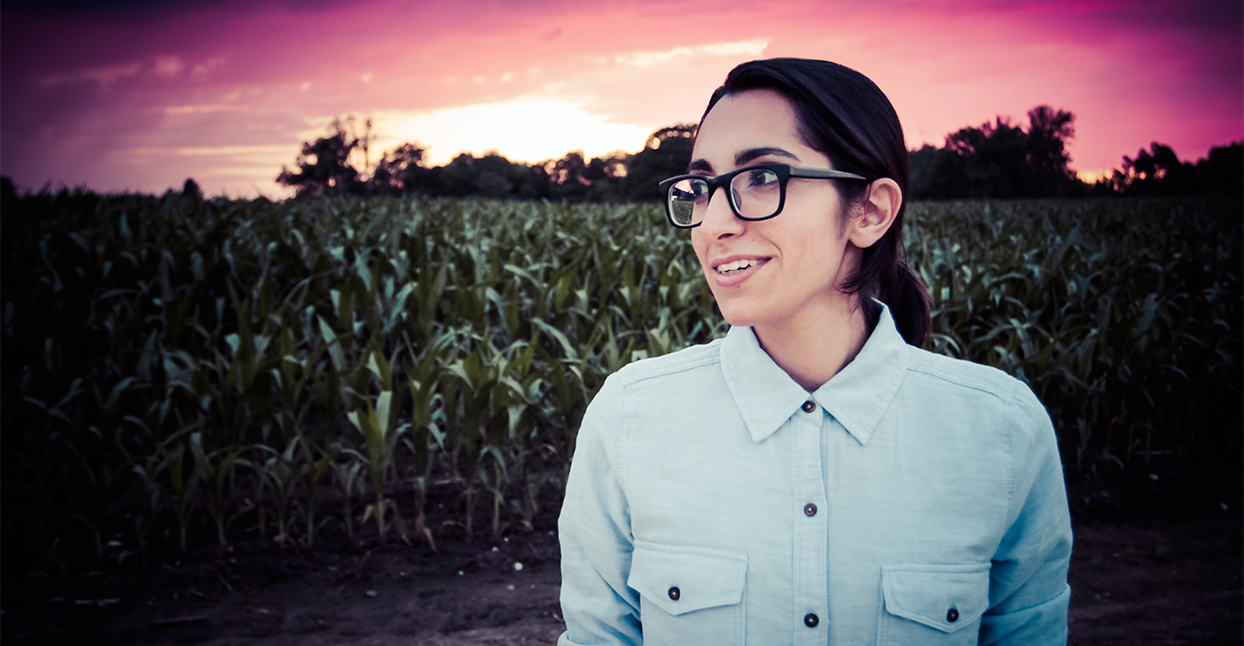 Even though it speaks the cosmopolitan language of pop, there's a domestic, almost homemade quality to Michelle Chamuel's "Feel It," the title track from her new EP. Its construction is unusually minimal: Synths flutter in the verses, a guitar runs through a buoyant sequence of notes in the chorus, pulling the song toward disco, and Chamuel's voice moves through both instruments like a spiral of light through a chandelier. And for the most part, that's it. What's surprising about the song is how its handful of elements generate a huge emotional payoff. "Feel It" seems to emphasize what it's not doing, calling attention to the abundance of negative space surrounding it.
"I was playing around with some bell-type sounds, and I added the bassline and I wrote this whole song," Chamuel says. "The original version sounds nothing like the finished product." At one point, there were at least seven versions of "Feel It." Then, Chamuel reduced the song to its basic components, building on it gently until it felt finished. As a way of exposing her own process, Chamuel included the most recent demo of the song on her new EP, before she arrived at its final, glass-figurine shape. "I was kind of borrowing from, like, Michael Jackson meets, I don't know, the Japanese House," she says, referring to the ambient synth project of musician Amber Bain. Bain's songs absorb disco rhythms, but let them pulse through a field of smoke, but Chamuel's music is clear and accessible. So it's fitting that "Feel It" is, itself, about accessing a truer version of yourself through music. "If sometimes it feels like part of me is missing," she sings, "that's all right / I turn the sound up 'til I feel it."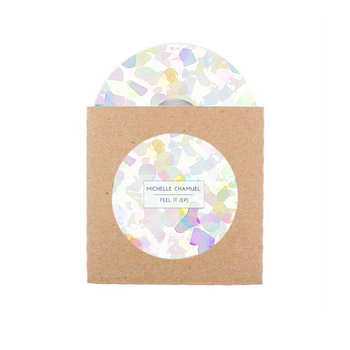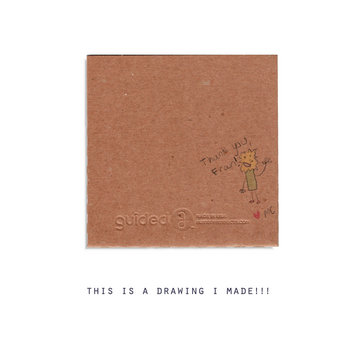 .
00:10 / 00:58
Merch for this release:
Compact Disc (CD)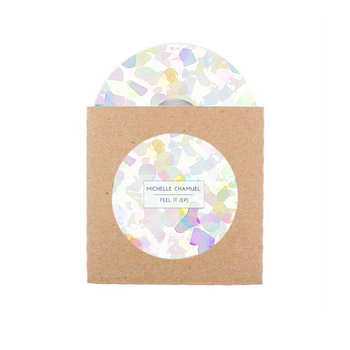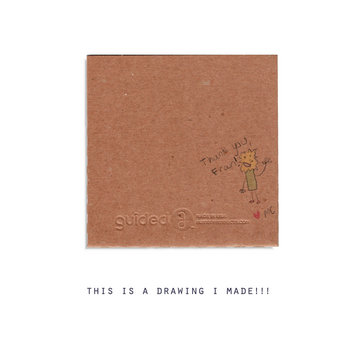 Chamuel's previous record, 2015's Face the Fire, was written and arranged according to the formal requirements of pop music; every note and lyric is analyzed and sculpted to serve a broad, inclusive purpose.  "I'm a stickler for how vowels sounds will stick," Chamuel says. "I love pop music. I grew up on it, and it really did shape my understanding of song structure and melodic integrity. You can't really poke a lot of holes in long-lasting pop songs."
Chamuel recorded the album with two musicians from her former band Ella Riot—Tyler Duncan and Theo Katzman; she credits Duncan with many of the production choices that frame the songs on Face the Fire. "Something I really admire about him is he has that approachable sound, but also sounds super polished," she says. Feel It is intended as a progression into pop as a less of a populist, more of a private space. "Like indie-ambient-pop, whatever you want to call it," she says. "It has a goal of being something that someone could more easily sing." It's also a symbolic progression, from collaborative efforts to a more solitary method of writing. The EP, according to Chamuel's Bandcamp, was "written, produced, performed, mixed, mastered, and designed" by her. "[The music] has to really come to the terms with the fact that my passion is to be in the studio," she says. "It's awesome to collaborate with people, but it doesn't make sense until I can really find my own sound and my own voice."
In addition to her solo work, Chamuel has amassed a body of work as a producer, which she's released under the pseudonym The Reverb Junkie. Reverb Junkie songs tend to linger in more abstract spaces than the music she releases under her own name; vocals, piano, and synthesized drums divide into fragments, endure a variety of distortions, flicker in and out of focus. She mostly hopes the volume of material isn't too overwhelming for new listeners. "If people want to go deep and they care about it, then I hope it'll be fun." She finds her instrumental and production work to be as expressive as her voice. "I've gotten a lot of support for my vocals—which is so wonderful, and I'm very, very grateful for it," she says. "[But] I also express my voice through instruments. To me they're the same, my voice, programming a drum sound—they're related."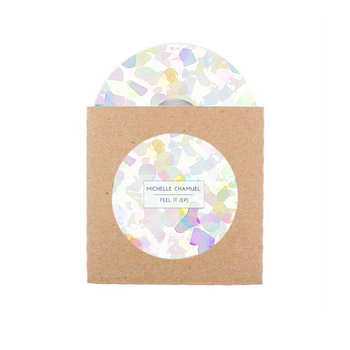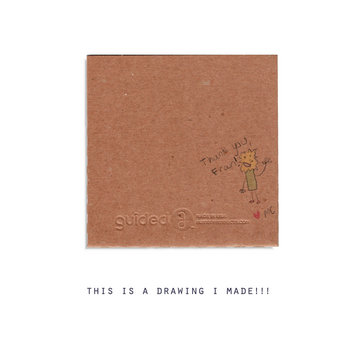 .
00:10 / 00:58
Merch for this release:
Compact Disc (CD)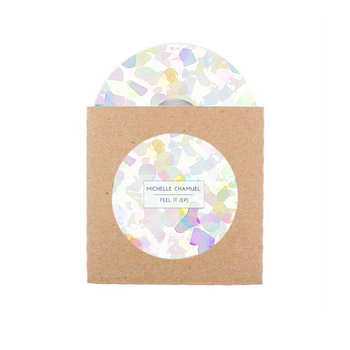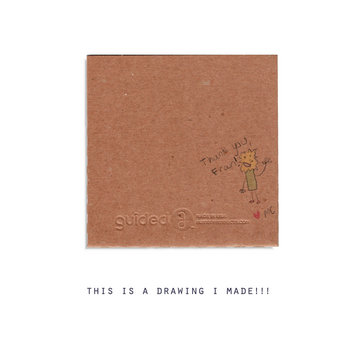 In 2013, Chamuel appeared on the fourth season of the singing competition show The Voice. She was mentored by Usher throughout the season and finished in second place. Her commitment to the mechanics of pop is visible in her performances throughout the show. In covering the work of other artists, like Robyn's "Call Your Girlfriend" and Taylor Swift's "I Knew You Were Trouble," she seemed to separate the melodic components and access each word and note as a single emotional unit. "When I was a kid, I would dissect pieces of music—alone—and plug them into my keyboard," she said in an interview on the show. This kind of detail and dedication to form works its way into her own music, whether on Face the Fire, where established pop structures ceaselessly generate an emotional presence, or on Feel It, where pop is shrunken down into the size of a crystal.
The Voice also provided her a kind of built-in network of fans, for whom she has settled on the name "frans"—a portmanteau of "friends" and "fans." "They do feel like 'friend fans'," she says. "They're very supportive, and they're self-contained in their own way—they know each other and do stuff for each other. They're extremely supportive, and they're what enable me to do this full time. There's no way I'd be able to keep experimenting and putting out sounds without them."
As much as her previous work under her own name has focused on structure, Feel It is less beholden to any specific design than to the gravity of Chamuel's own instincts. "The reason I decided to split [the new songs] up into a series of EPs is because I've been writing songs that sound so different," she says. They digress substantially even on Feel It alone. "Before I Go" is anchored by staccato synths that chart an imaginary space between sounds—marimbas and plucked strings. "Summer Field," an instrumental, seems intended to illustrate its subject as an aural space, bells and snares weaving into a crisp, prismatic landscape. "Up next, I'm thinking of releasing a version of all the acoustic-sounding songs that I wrote," she says. "And then there's stuff that sounds kind of like it should be in a film."
What matters to Chamuel is that, no matter how radically her style shifts between songs, that they remain true to and are shaped by her sensibility. "I'm hoping I can keep developing more and more into whatever I am, versus whatever I think I should be," she says.
—Brad Nelson