FEATURES
Michael Vincent Waller Reveals Trap Music's Underlying Post-Minimalism
By Jude Noel · November 22, 2021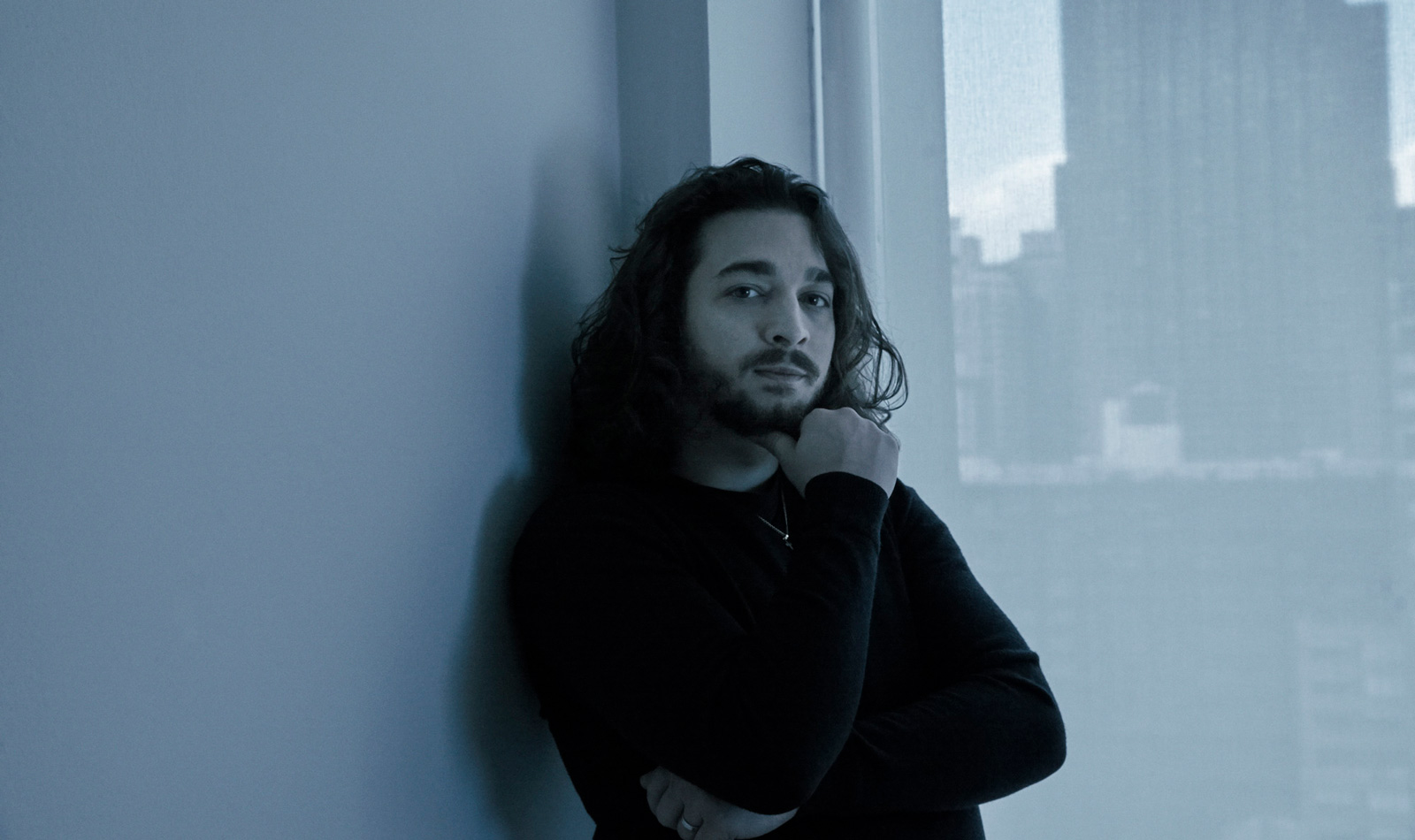 It might seem like an act of hubris to deem your own album a classic, but in post-minimalist composer Michael Vincent Waller's case, it's not an attempt at self-efficacy. Instead, the title of his latest LP, CLASSIC$, winks at its own peculiar alchemy: a fusion of modern classical composition and the decidedly more accessible sound of contemporary trap music. It's a love letter to two disparate genres that explores the surprising similarities in their production, steering clear of mere gimmickry.
Conceived during the outset of the COVID-19 pandemic, which postponed plans to tour in promotion of his 2019 record Moments, CLASSIC$ served as a means of pursuing new creative avenues while the world of ensemble performance remained largely disrupted. At the same time, Waller rekindled his longtime passion for hip-hop, finding inspiration in the organic timbre of the '90s boom bap production he grew up with as well as the melodic, improvisational songwriting of trap's current wave.
Waller assumed the role of both composer and arranger on CLASSIC$, commissioning artists like Young Thug protege Lil Gotit, Equiknoxx vocalist Shanique Marie, and influential producer Lex Luger to help re-invent his airy and contemplative sound.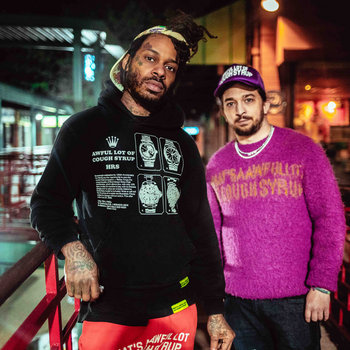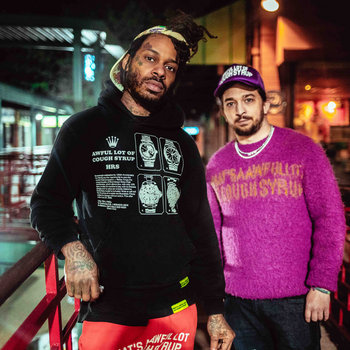 Merch for this release:
Compact Disc (CD)
"I did a lot of what I'd call compositionally mixing things," says Waller. "You're not just mixing layers of drums and vocals, you're adding delays, colors, effects. But there's some other more classical stuff I worked in there, like decrescendos and other stuff you normally wouldn't hear in a trap song.
The songwriting process started with samples of Waller's own work—tracks from previous albums, videos of live recordings, new compositions—which were sent over to Luger, who picked his favorite snippets, chopped them up, and added drums.
"When I first heard the samples, I initially thought this guy was amazing, period," says Luger. "Mike's a one man band in real life, and all I had to do was the drums, basically. I've never really worked with anybody musically intelligent like that, as far as classical music and orchestras go, shit like that. I went back to my middle school days listening to Dipset and D-Block, the way they'd take horror films or whatever and reverse them, flip them, or change the pitch. I made three to five beats with each sample to see make sure, you know, 'this is what I like.'"
Born Lexus Lewis, Luger is often credited as a pioneer of trap music as we know it today: bassy, nocturnal, and cinematic. Likened to Wagner and Danny Elfman in a 2011 New York Times write-up, his compositional style is a natural foil to Waller's introspective restraint. Where Waller seeks to draw attention to the pauses in-between notes, Lex takes a Spectorian approach behind the boards, turning an FL studio playlist window into a virtual Wrecking Crew. Classic Luger productions like Waka Flocka Flame's "Hard In Da Paint," Chief Keef's "Short," and Kanye West and Jay-Z duet "H•A•M" are dense walls of sound, blending EDM-inspired synth melodies with baroque strings and horns.
Playing the role of drummer on CLASSIC$, Waller helps reveal an elegance behind Luger's bombast, giving his fluttering hi-hats room to breathe between piano and bassoon. Even the MCs Waller tapped to provide verses fit into his greater experiments with aural space. Chicago-based rapper and G.O.O.D MUSIC signee Valee appears on four of the eight songs on CLASSIC$, his conversational and improvised cadence flowing perfectly in sync with Waller's impressionistic samples.
"He's really been in an avant-garde phase over the last year," says Waller. "If you look at his recent output, it's not particularly radio-friendly compared to [his 2018 breakout single] 'Womp Womp.' He has bars, but he's a flowsmith in the sense that he always invents a new flow for every track. He's effortless and subtle, and it allows you to pick up on the complexity and polyrhythms in the beat."
Merch for this release:
Compact Disc (CD)
British R&B singer Jaydonclover is another major force on the album, appearing on its three compositions sourced from entirely new material: "Intro," "Interlude," and "Outro." Though each clocks in at just a minute long, they serve as vivid, swirling intervals that play with time itself: breathers from trap's taut, repetitive structures.
Waller hopes that audiences come away from his new work with an appreciation for the intensity that hip-hop and modern classical music share.
"It's a deep listening experience, a cumulative listening experience that transports you, and it's fertile ground for hip-hop," he says. "Minimalism in classical music had a heavy influence on pop. They were doing drone and minimal music in the '50s, and you were hearing rock at the same time. I don't think that's by accident. The '40s, you hear big bands, and there is no Chuck Berry yet. Minimalism influenced pop and pop perfected the idea of repetition, and then post-minimalism continued on that axis. Now we have 30, 40 years of hip-hop and 60 years of minimalism. Why can't these two things become permeable together?"
Waller's determination to blur distinctions between highbrow and lowbrow expression could be considered an extension of the work of his colleague and Unseen Worlds label mate, the late "Blue" Gene Tyranny, who provided liner notes for the majority of Waller's backlog. Taking inspiration from the folk-pop and jam bands of his time, Tyranny's 1978 LP Out of the Blue channeled his teenage fascination with avant-garde composers like John Cage and Charles Ives into a more approachable context: catchy, jazz-inspired rock.
Though he would begin to seriously pursue composition later in life than Tyranny, Waller would study under one of his key influences, La Monte Young, in his early adulthood.
"He was extremely influential in his otherworldly kind of existence; his huge, heavy philosophies," says Waller.
It was his later studies with Bunita Marcus, partner of the late composer Morton Feldman, however, that helped Waller fine-tune his skills, transitioning from Young's style of structured improvisation to traditionally notated scores he works with today.
By 2011, Waller had begun to work independently, composing the work for soloists and small ensembles that would appear in his early recorded discography. To better contextualize his more recent embrace of trap music, here's a guide to each of his major releases: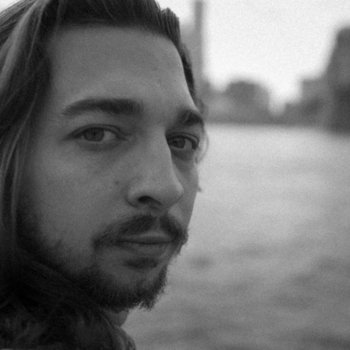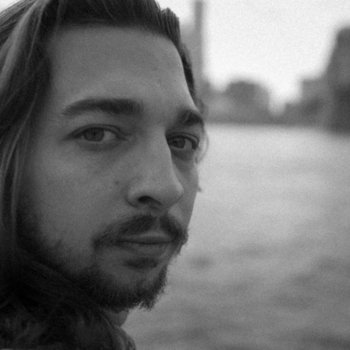 Waller's 2015 debut effort, The South Shore, is also his most ambitious, spanning two CDs and 130 minutes. Almost every track is performed by a completely unique configuration of the 25 musicians he enlisted for the project, from solo flute to piano trio to a sextet that features electric guitar, but it's Waller's liberal use of Greek scales that glues the undertaking together. This embrace of modality lends a nostalgic haze to the work that is just translucent enough to let his taste for the lyrical shine through. Waller's early influences—Spectralism, drone, medieval composition—provide a canvas for swooning melodies, which take center stage. "Tre Pezzi per Trio di Pianoforte," part of which appears as a sample on CLASSIC$, is one of the record's most stunning moments, with cello and violin probing for resolution through misty piano chords.
More focused than its predecessor in both scope and sound, Waller pares his arrangements down to piano and cello on Trajectories, his 2017 sophomore LP released on Sean McCann's Recital label. Eight-part suite "Visages," solely interpreted by pianist R. Andrew Lee, is the record's most consequential chapter, broken up into brief expressionistic vignettes. Its third section, "Maidens Dancing," recalls the lilting, surreal energy of Erik Satie's Gnossiennes, though imbued with greater urgency.
Merch for this release:
2 x Vinyl LP, Compact Disc (CD)
Contracting his sound even further, Waller's 2019 album on Unseen Worlds concentrates exclusively on solo compositions for piano and vibraphone. As its title suggests, Moments is a sentimental body of work that assumes a patient intensity. R. Andrew Lee rejoins Waller this time around, drawing particular attention to the harmonic resonance of his playing, but it's percussionist William Winant who steals the show, conjuring immersive, reverberant spheres of sound that feel alien, yet inviting.
Of Waller's recorded work, A Song is structured the most similarly to that of his mentors. The 20-minute piece is a piano performance by Waller himself—largely improvised, but still governed by his meditative restraint. Bearing some resemblance to Ryuichi Sakamoto's poetic solo recording, A Song is an aqueous thought form, stirred and guided by impulse with enough care so as not to penetrate its delicate exterior.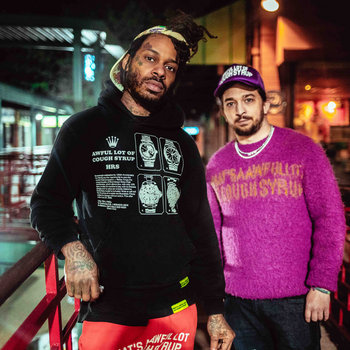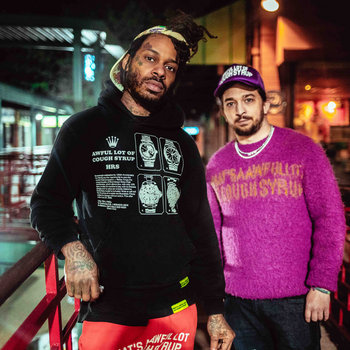 Merch for this release:
Compact Disc (CD)
The most radical outlier in his discography, CLASSIC$ is a 15-minute dreamlike excursion into what Waller refers to as a "world inside a world," reveling in the shared decadence of classical music and trap. It's as concerned with process as it is process, inviting listeners to consider hip-hop's traditionally collaborative ethos as a form of group composition.
"Though I don't write lyrics, lyrics are an instrument to me as a composer," says Waller. "They become part of my playing."
It's also a testament to trap's ultra-online workflow, which more than ever allows for regional scenes and subgenres to cross-pollinate. Over the course of just eight tracks, CLASSIC$ features performers from Tennessee, Chicago, Jamaica, and the UK—all contributing remotely.
"We've got all walks of life on the album," says Luger. "I'd love to do more stuff like that than just only working within Atlanta, honing into a bunch of different sounds. We need a part two."