FEATURES
Michael Mayer and Kompakt's "Total" Compilation Series
By Philip Freeman · December 05, 2017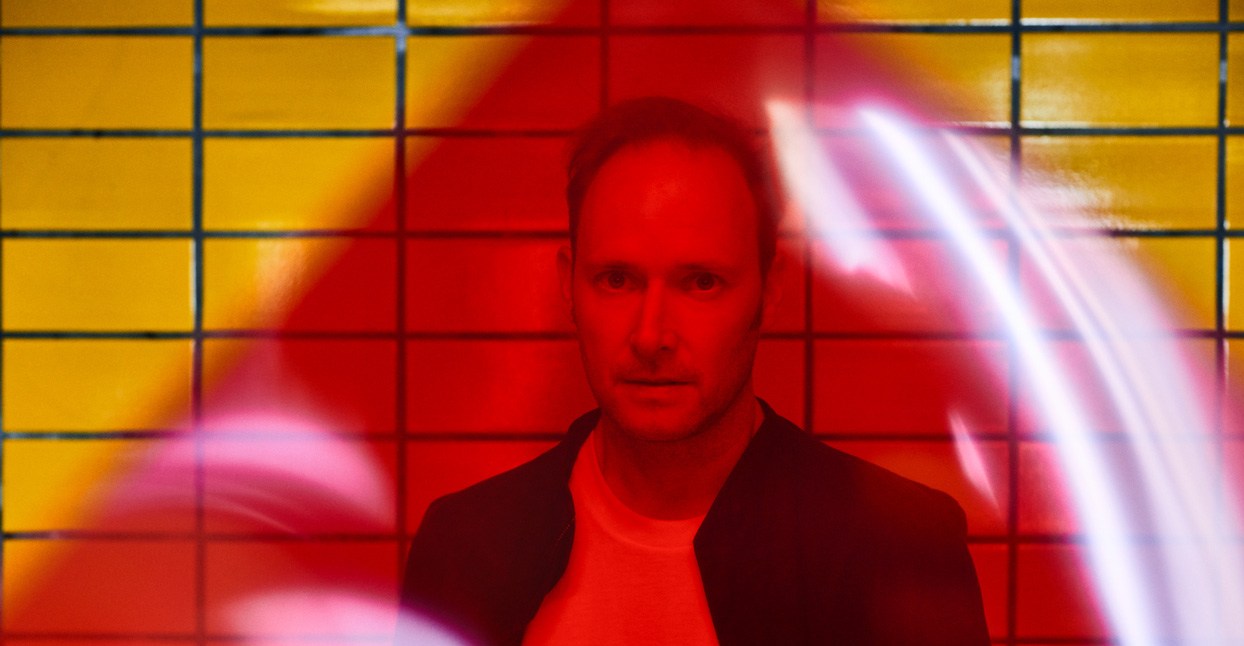 Over the last two decades, Kompakt has gone from being an obscure imprint that released music by its founders and their friends to being one of the most celebrated labels in electronic music. Originally a Cologne-based record store, they've released dozens of albums and hundreds of singles since 1998. The "Kompakt style" covers a broad range, but minimal techno is at its core—its releases have enough hooks that make the music ideal for listening at home, while walking around, or cruising behind the wheel. Driving at night with a Kompakt release on the car stereo is like being beamed into your own private Michael Mann movie.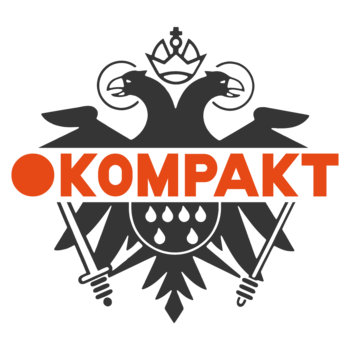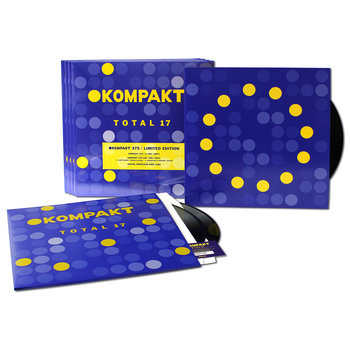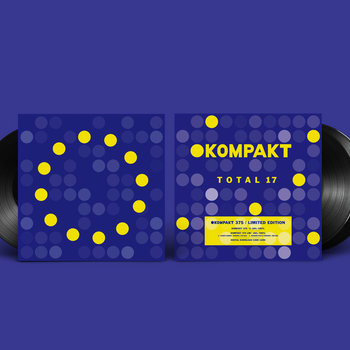 .
00:10 / 00:58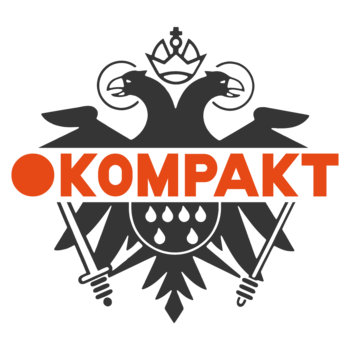 Merch for this release:
2 x Vinyl LP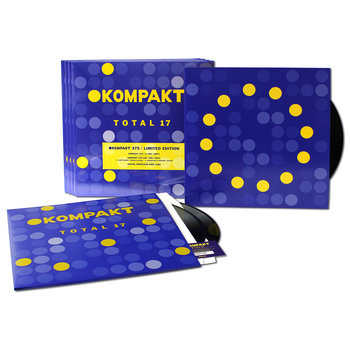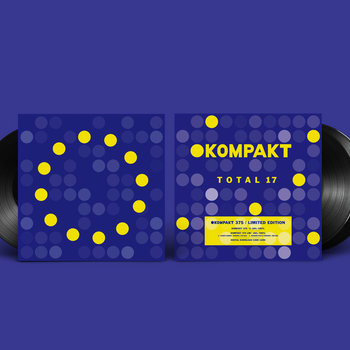 The label's co-owners are Wolfgang Voigt, Jürgen Paape, and Michael Mayer. Voigt is best known for his pulsing ambient albums, which he releases under the moniker Gas, while Paape and Mayer are old-school techno DJs whose tracks have the insistent thump and hypnotic melodies that dancers demand. In addition to releasing material under his own name, Mayer collaborates with DJ Tobias Thomas—together, as Thomas/Mayer—and with the artist Superpitcher, under their duo name Supermayer.
A big part of Kompakt's success has to do with their annual Total compilations, which have come out in late summer almost every year since 1999. Wrapped in instantly recognizable polka-dot covers, they feature a mix of singles the label has put out during the year and a number of exclusive tracks. Typically, the new material is available on vinyl and CD, while the previously released songs appear only on the CD versions.
Mayer is the man behind Total; he produces each volume, working on them all year. "While signing singles across the year I usually make imaginary notes of the tracks I'd like to include in the next Total edition," he explains. "The vinyl version consists of exclusive material, which I start requesting from selected artists in January. The CD/digital version is meant to give insight to where the label's at [for those who] do not follow our busy 12″ release schedule. It's like a yearbook spiced up with a bunch of exclusive tracks."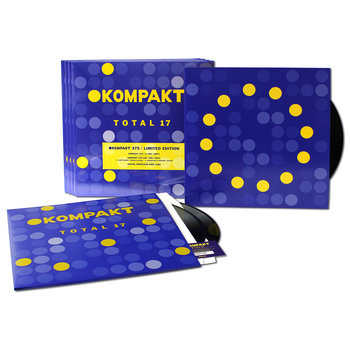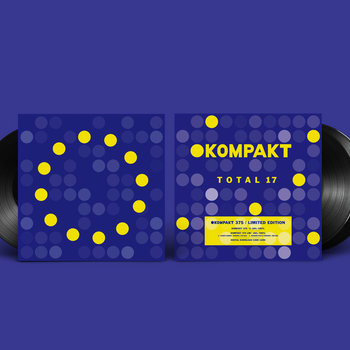 .
00:10 / 00:58
Merch for this release:
2 x Vinyl LP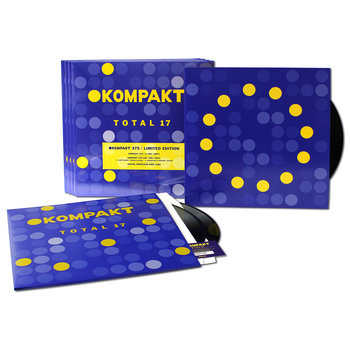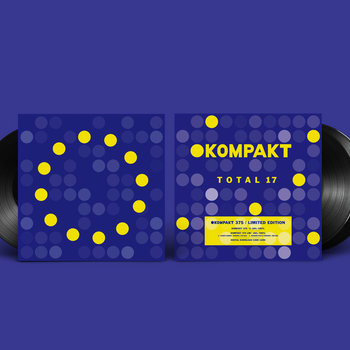 Of course, placement on a Total compilation carries a certain amount of prestige, as well as a guaranteed audience, which makes it an attractive target. "As the process of putting together a Total has been more or less the same for the past 18 years, lots of artists know exactly when to send over a 'surprise' track to make it on the compilation. Although, I'm trying to keep things as curated as possible," says Mayer.
Although the tracks on the Total compilations are kept separate (the better to turn the whole series into a giant shuffle-able playlist), Mayer is a highly regarded DJ, and that mindset comes into play when putting each volume together. "From the first Total on, my focus was on creating a listening experience that works as a whole. I'm a DJ and I can't step out of my skin. The fact that these comps aren't mixed and beat-matched allows me to associate tracks more freely. But there needs to be a flow, even if the flow dictates that the biggest track comes last."
Another thing that gives the Total series continuity and a kind of collective identity is the fact that many artists reappear year after year. But there are also multiple newcomers. To Mayer, it's important to maintain that balance, and move artists from one category to the other. "We like developing newcomers into veterans," he says. "We're not really into one-night stands, if you know what I mean. Twenty to 30 percent of fresh blood to 70 to 80 percent core artists is a healthy ratio, I'd say."
Mayer himself has appeared as a solo artist on Total 1-5, but on volumes 6-9 he appeared only as a collaborator, either with Tobias Thomas or Superpitcher, and he wasn't on Total 10 at all. But since Total 11, he's been back, on his own. "If you put the numbers together, you'll get the Fibonacci sequence," he jokes. "More seriously, there's a tradition that started with [the first Kompakt CD] Köln Kompakt 1 that if humanly possible, I'd always invite my dear friend Tobias Thomas to collaborate with me. Looks like we had some scheduling issues here and there."
Mayer's own music has a lush, meditative feel, without surrendering the power of the beat. But when he collaborates with someone else, his music becomes more direct, seemingly shoving the listener toward the dancefloor. He says that's the whole point: "Like the Spice Girls once said: 'When two become one!' Especially when I work with Tobias, I really like to allow myself a certain simplicity that I could never create on my own. My solo works usually have 20 to 50 tracks; with Tobias we rarely have more than five or six elements. It's a very liberating experience, an ascetic exercise of sorts."
Mayer doesn't quite understand why the Total series, and Kompakt, have drawn the audience they have outside the core electronic scene. "That's hard to gauge from the inside. I guess the consequent, recognizable design and musical reliability must have helped the label to build a following," he says. But he's happy about it, because the men behind Kompakt have always had a pop sensibility buried within their superficially uniform beats and synth melodies.
"Despite its rich electronic heritage, in the '90s, Cologne used to be predominantly a rock city," Mayer explains. "Playing techno to an audience that would [more likely] be familiar with J. Mascis than Jeff Mills must have left a mark on our sound. So did my partners' and my deep love for pop music. Some years ago, I read somewhere that Kompakt gave a techno a friendly face. I kind of like that picture."
-Phil Freeman