FEATURES
Don't Call Michael Hurley a "Folkie"
By Peter Margasak · January 05, 2022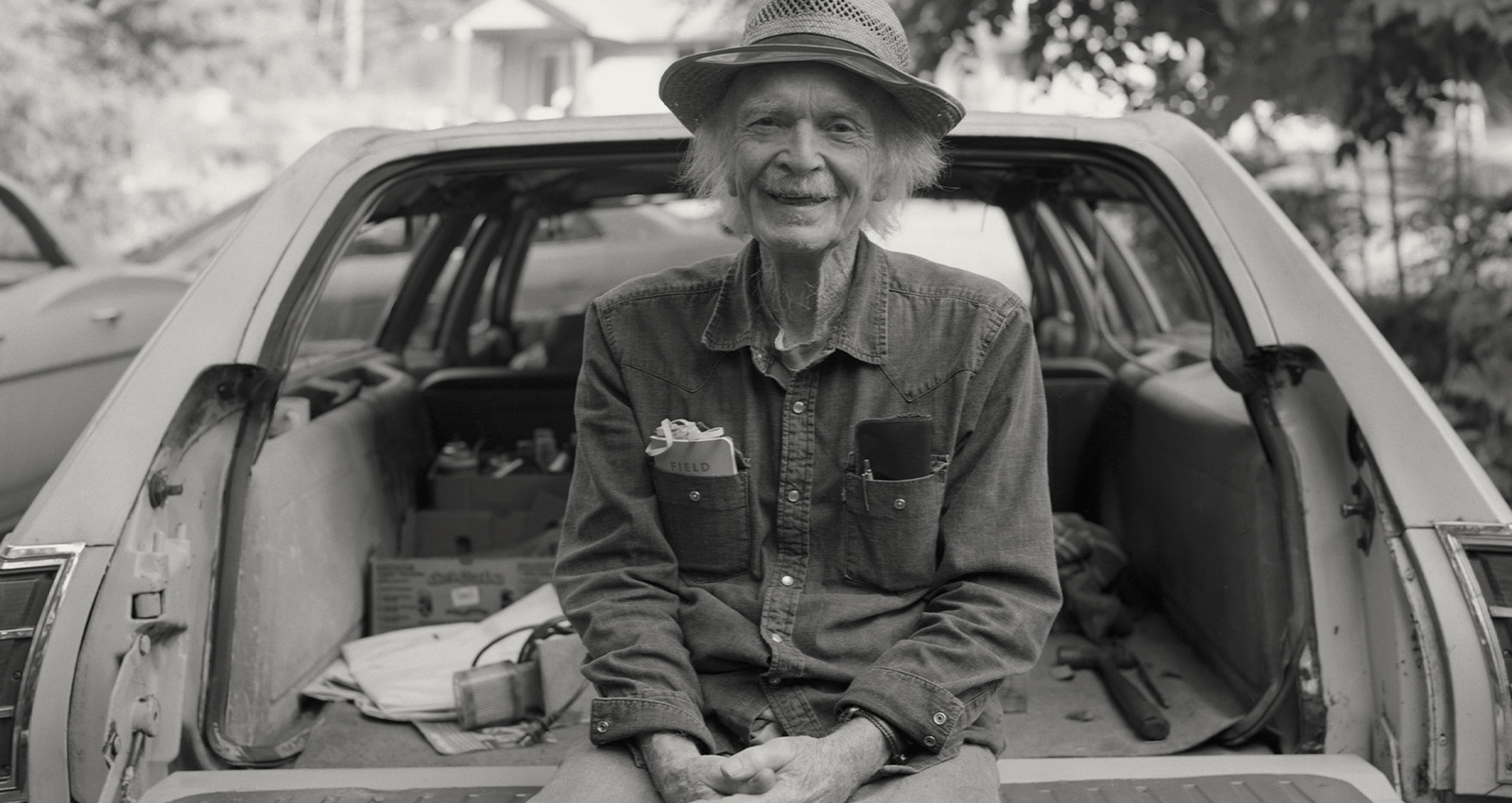 On the outer edge of the labels he designed for Living Ljubljana, a 2018 recording of a live date taped in the Slovenian city back in 1995, Michael Hurley scrawled the names of the myriad traditions that inform his particular take on American music: hillbilly; jazz; country; stomping, swing blues; swamp rock; and numerous others. The singer, who turned 80 on December 10, has routinely been called a folkie. He cut his debut album First Songs for the Folkways imprint in 1964, and he's spent much of the subsequent six decades as a nomadic troubadour. But the music he's sung and written during that time has never hewed to the comparatively narrow confines of what most Americans would call folk music.
"It was probably 1989 that I was first invited to a folk festival because of that quality of my music that's not folk," he said recently from his home in Astoria, Oregon, where he's resided for the last two decades. "It's jazz and blues; rock 'n' roll; and it's pop. The funny thing is that I was asked to play the Newport Folk Festival a couple of years ago—that was the original folk festival, I think—and when I was there hardly anyone was playing what used to be called folk music. I played 'Barbara Allen' because it was the Newport Folk Festival, and I didn't think anyone else was gonna do it."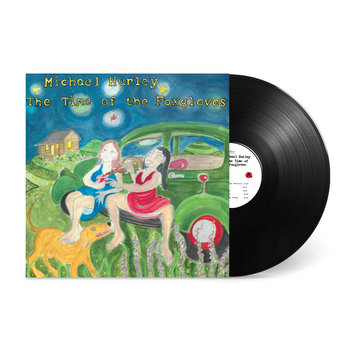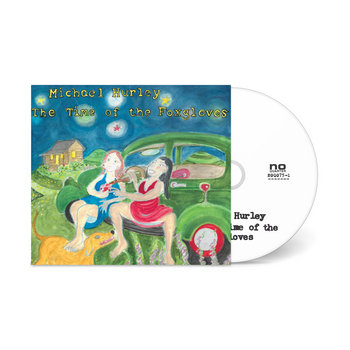 .
00:10 / 00:58
Merch for this release:
Vinyl LP, Compact Disc (CD)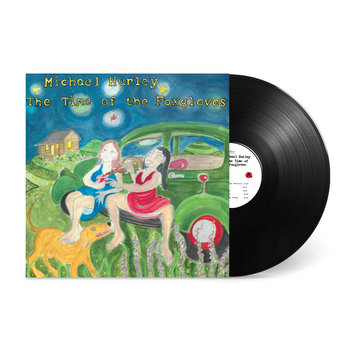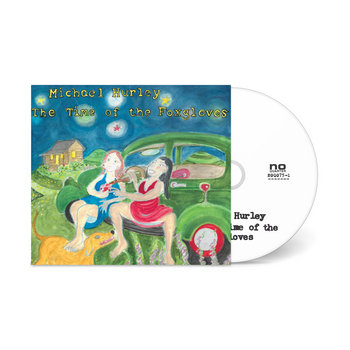 Last month, Hurley dropped The Time of the Foxgloves, his first studio album in a dozen years, displaying his undiminished warmth, creativity, and nonchalant mastery of all stripes of Americana. With the COVID-19 "pandemonic," as he calls it, sidelining his usual touring plans, he found himself with more time than usual, so he and some local collaborators, including a folk duo called The Hackles, booked some time at the Rope Room studio inside Astoria's Fort George Brewery. "I decided I needed to upgrade the hi-fi," he explains. "I figured I'd get more airplay. I've noticed that the DJs on these folk shows only play recordings that probably cost about $30,000 to make. I've been making recordings in my home studio situation on a 1978 4-track TEAC, and I just decided to take a step towards state of the art." Hurley comes off as cagey in interviews, and the paths he takes could only charitably be called "circuitous," a quality that's marked his entire life—which would make a gripping story. In fact, he's working on that himself right now. "I got two typewriters. I have a writing project going on…memoirs of my formative years, up to the point where I plateaued out to the condition I'm in now. It's probably when I was about 33 years old or so."
At that point in his life, he'd just released two classic albums on the short-lived Raccoon Records, a vanity imprint operated by Jesse Colin Young and distributed by Warner Brothers. His 1971 album Armchair Boogie included versions of "The Werewolf" and "Sweedeedee," both later covered by Cat Power. By the time he released Have Moicy!, a bona fide collaborative classic made with the Unholy Modal Rounders and Jeffrey Fredericks & The Clamtones that included his own beloved "Slurf Song"—a paean to the joys of overeating that includes the immortal liners, "We fill up our guts/ Then we turn it into shit/ Then we get rid of it"—he's settled into what he calls "the gig life" that's occupied him ever since.
Hurley is a musical rambler with far-flung interests, including drawing comics, making paintings, repairing 8-track tapes, and fixing old cars. He grew up in Bucks County, Pennsylvania, and it was there that he met neighbor Fred Ramsey, Jr.—a jazz scholar and producer who recorded the demo that landed him his Folkways deal. He tooled around in New York in the early '60s, but even then, he was at odds with the folk revivalists. Hurley eventually moved to Vermont in 1967, where he spent about 20 years, but he didn't exactly settle, spending time in some 35 towns. He casually braided all sorts of disparate elements of stylistic ideas into his work. "I was selling hot pretzels on the streets of Boston, and at night I was listening to Duke Ellington records," he recalls "I remember one day I was wheeling my cart back to the station, and I just started playing the trumpet [with my voice]. Not too long after that, I was listening to the Mills Brothers and I heard them doing it on 'Moonlight Bay' in three-part harmony, and so I realized I didn't invent this at all." But he's used his excellent mock trumpet in his music ever since. I once saw a Hurley gig in Chicago during the early '90s where he spent the entire evening playing early jazz and boogie-woogie tunes on piano, which fit into his music just as easily as the honky-tonk of the Louvin Brothers, whose "Alabama" he tackles on the new record.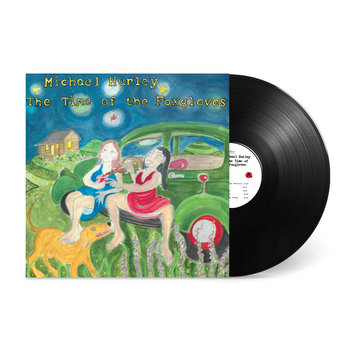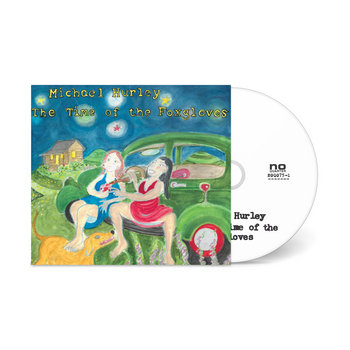 .
00:10 / 00:58
Merch for this release:
Vinyl LP, Compact Disc (CD)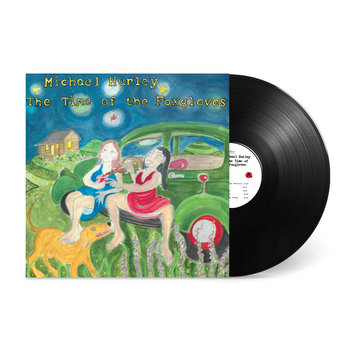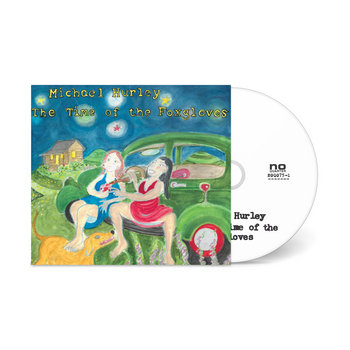 "I grew up listening to jazz because my parents listened to it," he says. "Fats Waller and Jelly Roll Morton and various kinds of Dixieland bands and stuff like that. My dad liked jazz, my mom liked pop, and I was about 11 years old when my older sister started buying rock 'n' roll records. My sister sang, and my parents sang." He's never bothered with any sort of stylistic purity, a quality that repelled easy categorization and exacerbated his already deep ambivalence, if not outright hostility, toward the conventions of the music business. While Hurley's lyrics routinely balance often hilarious narratives with almost psychedelic imagery and turns of phrase, they also cut to the quick of the human condition. His songs are rooted in country and blues traditions, but his appealingly lived-in, soulful voice traces out indelible melodies that reflect his ardor for pop and early rock 'n' roll.
His voice shows some wear on the new record, but the tunes are as hooky and charming as ever. "Are You Here for the Festival?" opens the record with a line that's been one of his catchphrases in recent years. It came to him while cutting back blackberry bushes in his garden this past June, referring to the Nelsonville Festival in Ohio where he'd normally be if not for the pandemonic. There's the strangely halting "Se Fue en la Noche," which features an arrangement with rheumy bass clarinet and xylophone over his gruff delivery of lines like, "Better put your shoesies on before you die of the cold." He pounds out chords on his old Wurlitzer on "Blondes and Redheads," accompanied by the slide guitar of former Old Crow Medicine Show member Gill Landry, while the singular warble of Josephine Foster provides tender harmony on the old hymn "Jacob's Ladder."
Hurley continues to perform in locales "as far as I can drive in an automobile comfortably," including a monthly gig at the Rosebud Cafe in nearby Scappoose, where he used to perform regularly with a local band called The Croakers, whose Nate Lumbard plays on the new album. But once he feels safe, he intends to head out to more distant towns. "The pandemonic kind of hurt that a bit," he says. "We had a regular gig at one bar, and it was always packed in there. There was no green room, no place to escape the fumes of everybody screaming in your face, you know, sitting on you. I don't play there anymore."