FEATURES
The Half-Century Road to Michael Chapman's "50"
By Jim Allen · January 05, 2017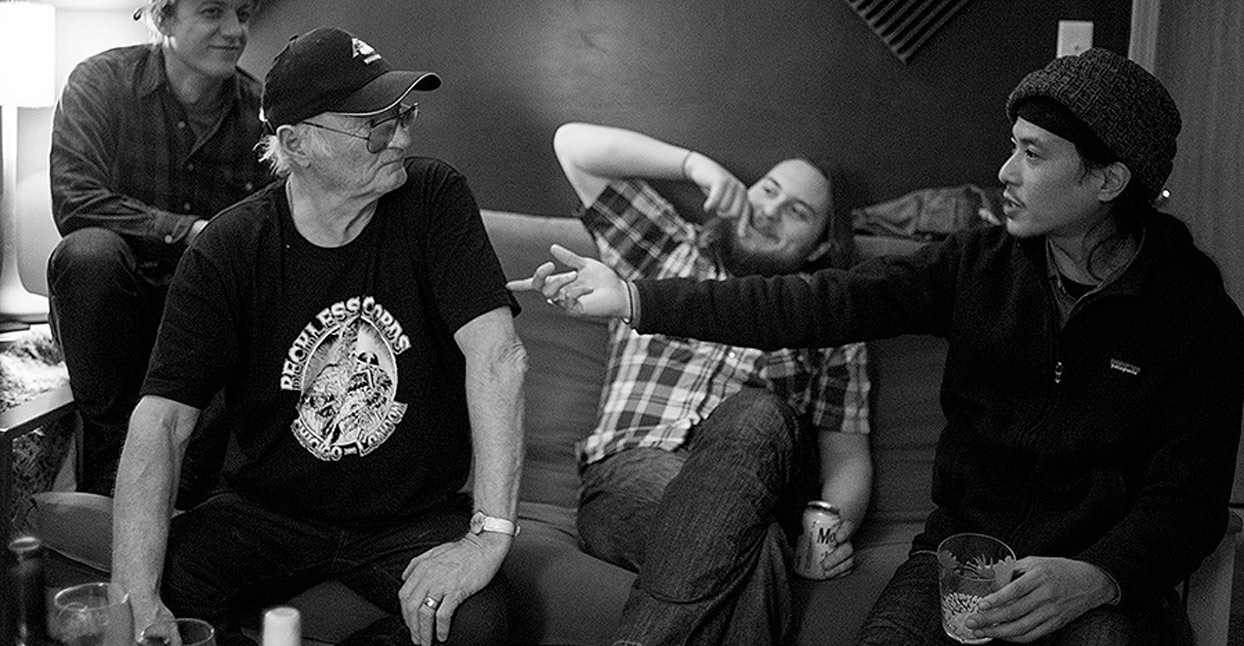 "I've never been a folk singer, ever," Michael Chapman insists. "People call me that because I play acoustic guitar, but it's nowhere near the truth." Chapman's avoidance of the "f" word didn't stop him from taking his rightful place among the late-'60s/early-'70s vanguard of acoustic-guitar-wielding British singer-songwriters, though—and the peerage of Bert Jansch, John Martyn, and Nick Drake isn't exactly shabby company.
While Chapman's work hasn't given him as high a profile as his peers, his perseverance as an artist has paid its own dividends. His music has been having something of a renaissance over the last several years, via a series of reissues and new releases. His latest, 50, commemorates his half-century as a touring musician, featuring vital new versions of older tunes as well as some striking new songs, with the accompaniment of a new generation of Chapman acolytes. Five decades down the road, Jansch, Martyn, and Drake have all left us, but at 75, Chapman remains a force to be reckoned with.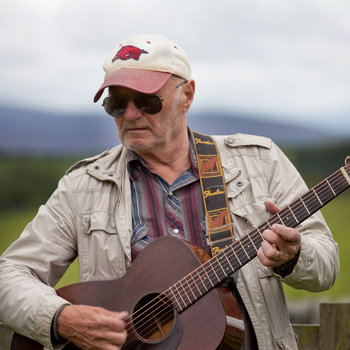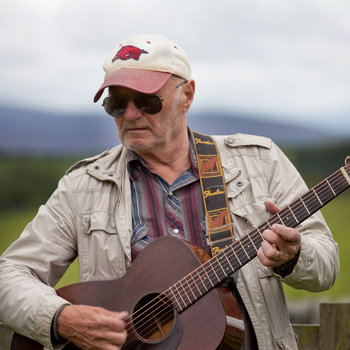 Merch for this release:
Vinyl LP, Compact Disc (CD)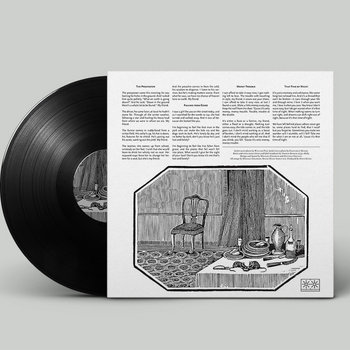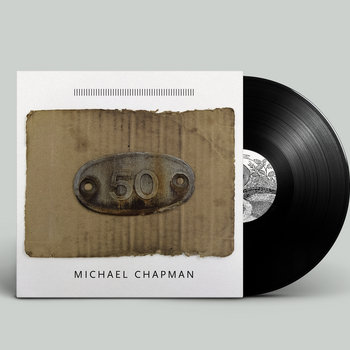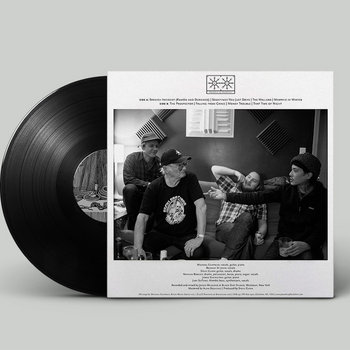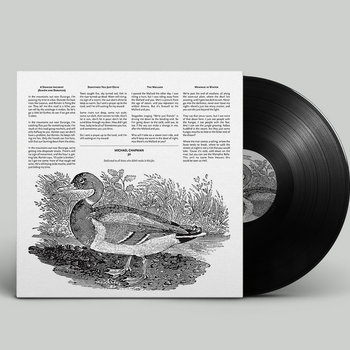 The Yorkshireman's entrée into the music world was an inauspicious one. "I couldn't stand my history teacher in high school," he recalls, "so I conned my mother into buying me a guitar, and I used to sit in the back of the classroom playing the guitar to annoy him. Not the best reason, I know." Whatever his impetus, Chapman eventually came to realize he'd found his calling, and he started soaking up the influences of blues and jazz guitar greats. "Big Bill Broonzy was a huge influence," he states, "and after that, I got into a lot of the blues guys. Then, when I got into jazz I was a Django Reinhardt fanatic. I used to learn all the Reinhardt solos, and pretend they were mine. I gradually progressed into Kenny Burrell and Wes Montgomery and Grant Green and people like that. I'm still looking for guitar players to listen to. I find them endlessly fascinating."
Chapman put himself through college playing guitar, but it wasn't until around 1967 that he ended up playing in folk clubs. Being a Northerner, he'd generally abjured the London folk scene, but he did appear at one important London hotspot: the legendary Les Cousins. "Everybody in the acoustic scene played there," he says, "Bert Jansch, Davey Graham, Wizz Jones, Ralph McTell, Al Stewart. That was basically the only place I used to play in London, because I didn't live there."
The lad from Leeds always felt like the odd man out among the London crowd. "It was like an acoustic guitar mafia," he remembers. "They all used to go to each other's gigs and watch each other play and hang out and drink in the Half Moon in Putney. I was regarded with suspicion because I wouldn't go to London, especially because I didn't come out of anything vaguely like the folk tradition. For years, me and Bert [Jansch] scouted round each other, thinking 'He's not as good as he thinks he is…' and then somebody put us on a five-week tour together and we were friends ever since."
Chapman wasn't even a songwriter when he was contracted to cut his debut album, 1969's Rainmaker. "I was just playing blues and whatever came into my head," he says. "I'd do a Jimmy Rushing blues or a Big Bill Broonzy blues. And then play a bit of Thelonious Monk or Jimmy Giuffre, just throw in anything I could think of, and I got away with it. Because I'd learned all the Reinhardt things, I could play really fast. It was rubbish, but it was really fast rubbish." He was initially expected to record an album of guitar instrumentals, but fate intervened.
Merch for this release:
Vinyl LP, Compact Disc (CD)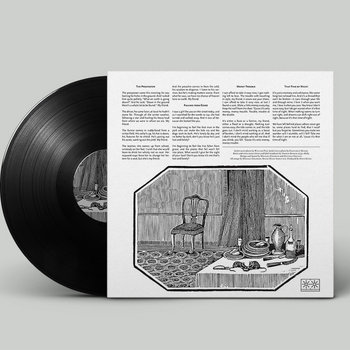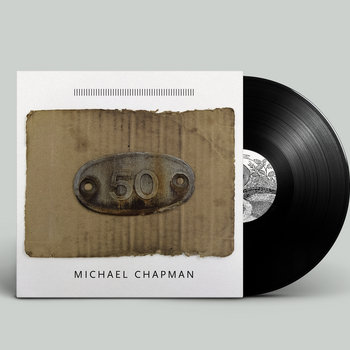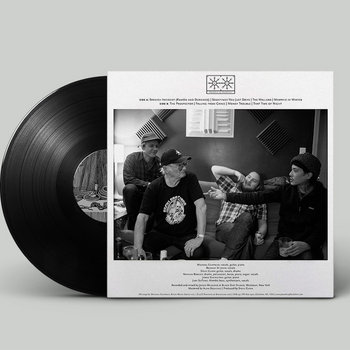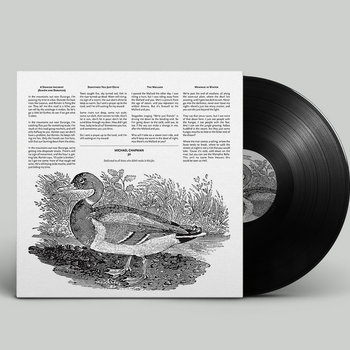 On early Chapman releases like Rainmaker and 1970's Fully Qualified Survivor, his throaty Leeds slur, nimble fingerpicking, and evocative songwriting combined to create a singular sound that made him a favorite of BBC tastemaker John Peel and a smallish but hardy cabal of adherents. Whether he was unspooling a long string of poetic observations on the apocalyptic epic "Aviator," the ultimate expression of existential ennui, or delivering a reflective, bittersweet ballad like the autumnal "Postcards of Scarborough," Chapman distinguished himself as one of the finest English songsmiths of the era.
His not-so-secret weapon on Survivor was the brilliant but then-unknown guitarist Mick Ronson, whose work with Chapman soon led to his celebrated role as David Bowie's right-hand man. Fellow Yorkshireman Ronson was working with a little-known psychedelic band called The Rats at the time. "I asked Mick to be in the band that I had to tour that album," remembers Chapman, "but Mick was a very loyal guy and he said, 'No, I'm gonna stick with The Rats.' And David [Bowie] rolls up three or four months later and takes them all, turns the singer into a roadie and the rest of them into The Spiders From Mars."
While Ronson was still in the Chapman camp, though, the two of them participated in a key album by another '70s rock icon. "I went down to do some recording with Elton [John] and I took Mick Ronson with me as well," recounts Chapman, "and we recorded the first version of Madman Across the Water, which Elton took to the record company, to Dick James, who went nuts and said, 'Go do it again, it sounds like you singing with his fucking band!' Because me and Mick kind of took over."
Nevertheless, Elton apparently wanted to have Chapman in his band at the time, though Chapman didn't find out about it until much later. "Nobody told me," he says. "Years later my wife was having dinner with Gus Dudgeon and his wife. Gus was Elton's producer, and my producer for the first four albums. And Gus happened to mention, 'Oh, Elton always wanted Michael to be in his band, you know, and he asked me to ask Michael if he'd do it. I said he wouldn't.' I would like to have been asked! I never heard about it until then. What I did hear about was, I don't know whether it was Gus, asked [back then] if I knew anybody who could play electric guitar and a load of acoustic as well. And I said, 'Yeah, I saw this kid the other day, Davey Johnstone, he's fantastic.' And Davey's still in [Elton's] band. So Elton or Gus or somebody owes me the three-million dollar house Davey lives in."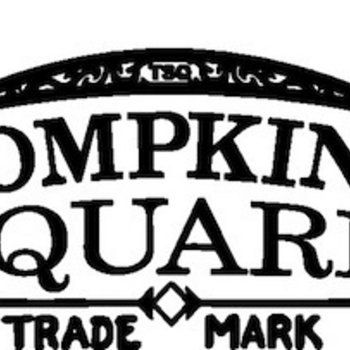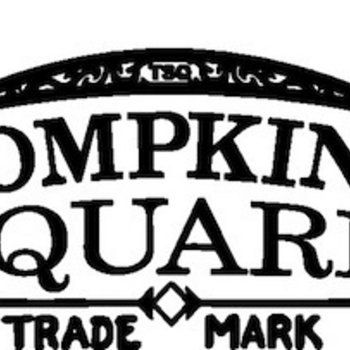 Merch for this release:
Vinyl LP, Compact Disc (CD)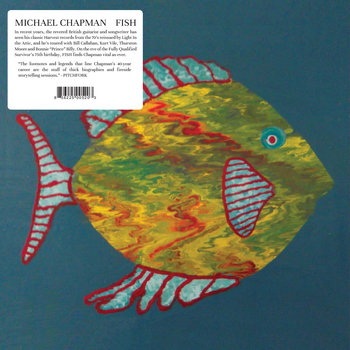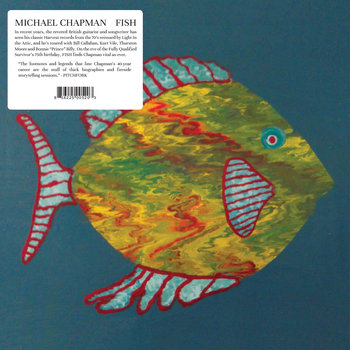 Over the course of his career, Chapman's had crazy encounters with plenty of other heavyweights. As a fan of Memphis soul man Don Nix, Chapman tapped the singer/songwriter/producer to oversee 1976's Savage Amusement. "It was one of the most amazing periods of my life," Chapman says, "because if anything could go wrong, it did. I mean, Don is somewhat of a redneck, and for some reason they booked him into a hotel next to the Russian embassy. He'd had enough to drink—or enough up his nose—that he thought he'd invade the Russian embassy at 3:00 in the morning, and that's how the album started. It was just mayhem. I still think he's a great producer."
At one point, Chapman almost became the next Astrud or João Gilberto. "I once very nearly got within half an hour of doing an album with Stan Getz," he remembers. "Stan was pretty messed up [on heroin]. And we went down to Ronnie Scott's one afternoon to rehearse and I played him the tunes. He was looking for another Astrud Gilberto, somebody who wrote songs for him to play on, because he'd had that big hit record ["Girl From Ipanema"] and he was trying to do it again—with me, for some reason. We rehearsed all afternoon and it was going great. And then, for some reason—I don't know whether he fixed or whatever—but he wasn't the same after that. He just wandered off and I never saw him again."
Even when his star dimmed, after singer/songwriters started falling out of favor in late '70s England, Chapman never quit touring and recording. And by the time 2010 rolled around, something unexpected started happening. At the same time that a reissue series began generating new interest in Chapman's early outings, younger generations of forward-looking musicians got turned onto his guitar work. This resulted in Chapman coming full circle, entering an instrumental phase and making records like the hypothetical one that was originally supposed to kick off his career.
"It kind of started when I was touring in the states with the No Neck Blues Band," he explains. "They're a completely instrumental, abstract band. For some reason my long, kind of raga-ish things dovetailed into what they did. Apart from this new American album that I've just done, the last four or five albums have all been just instrumental guitar records. I did three for [Paul Smith's] Blast First [Petite], I did an album for Thurston Moore on his Ecstatic Peace label. He persuaded me into doing an album of feedback with him. And then I did another two albums of kind of avant-garde guitar playing, just to see what I can do. And I did an album for [instrumental guitar label] VDSQ in five hours. It's a completely improvised album."
Merch for this release:
Vinyl LP, Compact Disc (CD)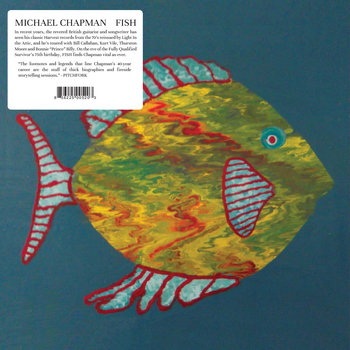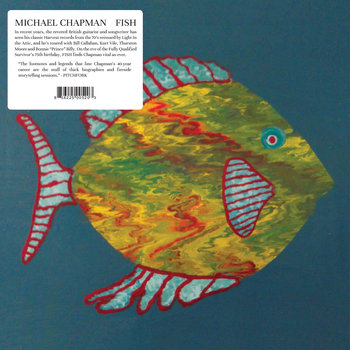 Chapman has also done two instrumental albums for Tompkins Square Records, the label that released the tribute album Oh Michael, Look What You've Done: Friends Play Michael Chapman in 2012, featuring contributions from Lucinda Williams, Thurston Moore, and many others. That project didn't hurt the momentum of Chapman's renaissance either.
So in a way, 50, Chapman's self-described "American album," on the Paradise of Bachelors label, feels like the culmination of his "comeback." "I've never really had a proper deal in the States, except for instrumental albums," he says, "which is why a lot of material on my new album is revisiting songs, but from today's perspective. For English musicians, the dream is to record an American album—for Americans, in America, with Americans. It's like all the American bands wanted to come and record [at] Abbey Road. It's just the dream, and I finally made it. It just took me quite a long time."
Chapman is joined on 50 by a cast of cohorts from the American indie realm, including former Kurt Vile guitarist Steve Gunn and members of The No-Neck Blues Band and Pelt—just to name a few. "You just have to turn Steve loose with his funny chords that he uses, and funny noises and things," says Chapman of the recording process. "With those guys lying around, you just throw songs at them and see what happens. Basically, I just turned the band loose."
Chapman admits that 50 years in the music business isn't anything he ever planned on. "I've made so few plans in my life," he says, "because usually they go wrong. So I don't make any anymore and then I don't get any nasty surprises. I would never have thought, hell, 50 years on the road? You're joking. But I love to play. Being on the road now is a pain in the ass. I love to play; I hate getting there. But if you can't shit, get off the pot, you know?"
—Jim Allen