FEATURES
Meridian Brothers' Eblis Álvarez Re-Imagines Cumbia on "Cumbia Siglo XXI"
By Marcos Hassan · August 13, 2020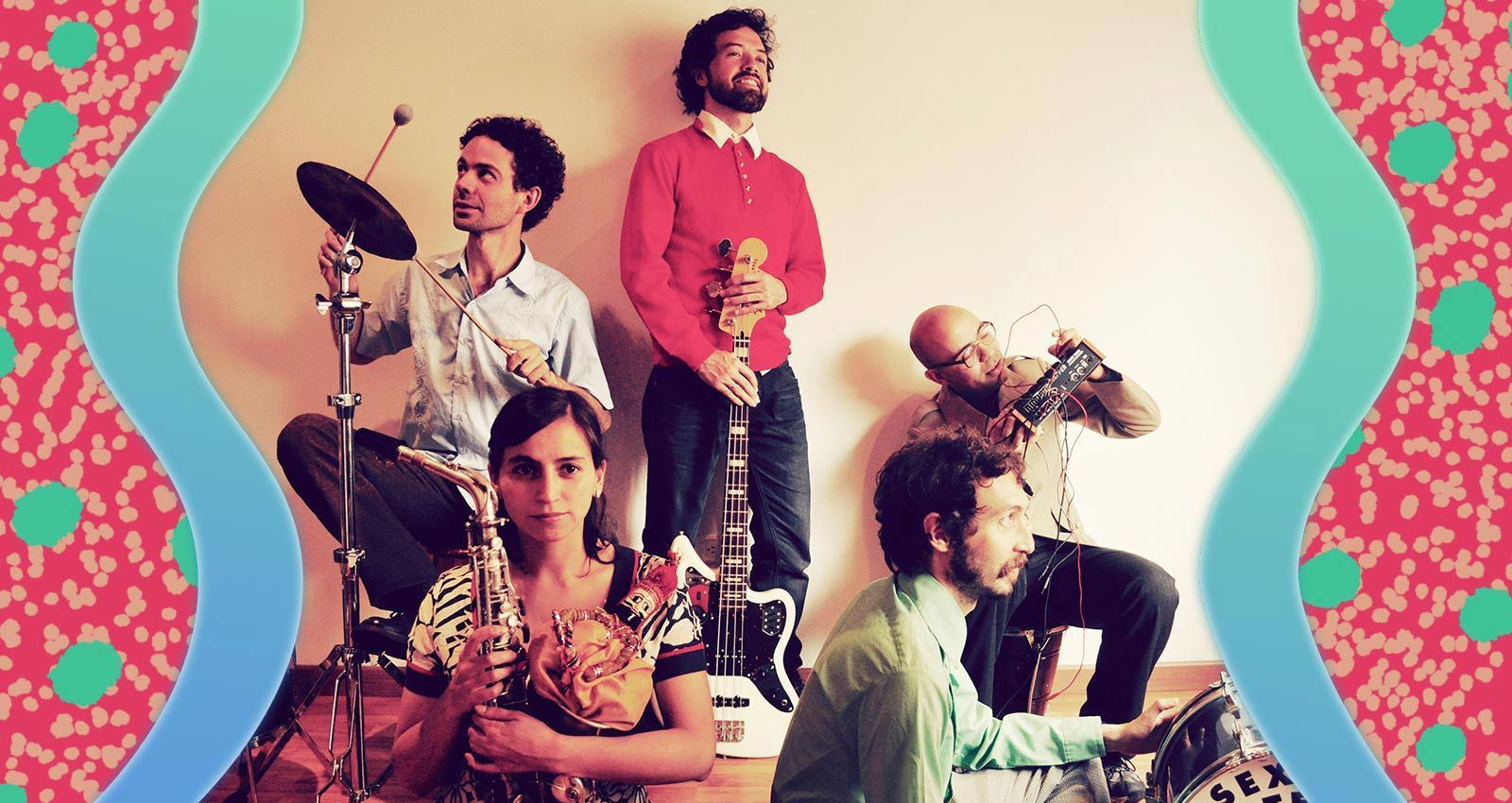 Not far into Cumbia Siglo XXI many listeners will recognize a familiar melody: Dusty Springfield's "Son of a Preacher Man," here reinvented as "Cumbia del Pichamán." Cumbia covers of songs outside the genre are not rare, but this one goes beyond a typical tropical reinterpretation. It sounds genuinely unique, yet it still retains everything that makes it a true cumbia. In other words, it's the perfect example of the music of the Meridian Brothers.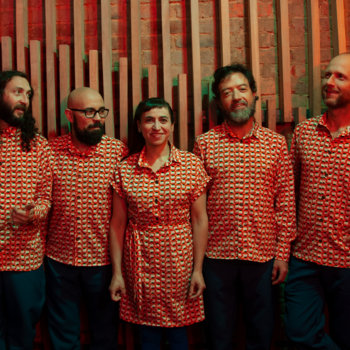 .
00:10 / 00:58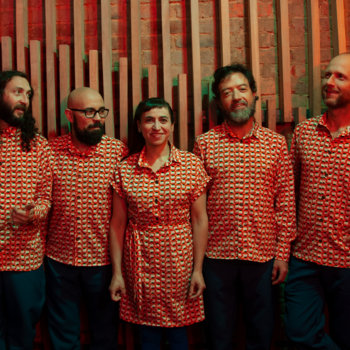 Merch for this release:
Compact Disc (CD), 7" Vinyl, Cassette, Vinyl LP
Eblis Álvarez, the primary personality behind Meridian Brothers, is one of Latin America's most inspired musical explorers. His eclectic discography includes outings with the psychedelic cumbia groups Los Pirañas and Frente Cumbiero, as well as the synth metal outfit Chúpame El Dedo. But to hear Álvarez at his most mind-bending, your best bet is to dig deep into the Meridian Brothers, a solo project he's been developing since he started recording in his bedroom in the late '90s, when he was just 14 years old.
The sound of Meridian Brothers is deliberately hard to pin down. For Álvarez, each album is an excuse to venture into new sonic territory, from Desesperanza's psych-salsa to the tropical punk of Salvadora Robot to the sweet tropicalia of ¿Dónde Estás María?. Where most outfits are content with approximating their studio tracks in the live setting, for Álvarez live performances are just another canvas on which he can express himself, incorporating a full band and rearranging his solo home recordings from the ground up to accommodate their instruments and the acoustics of the venues where they play.
Cumbia Siglo XXI, released via Les Disques Bongo Joe, is perhaps the most ambitious album in a career that's been full of grand visions and executions. Its songs use the '80s iteration of Colombian cumbia as a jumping-off point. According to Álvarez, outfits such as Grupo Folclórico, 2000 Voltios, and Son Palenque "…tried to include modern elements in traditional formats." Accordingly the groups, who recorded for labels like Felito and Machuca, incorporated electric guitar, bass, electric piano and keyboards into their music, as well as elements of dance music from around the world. "Disco was so popular," says Álvarez. "Its influence was immeasurable. I'm a record collector, and I remember the first time I came across those ['80s cumbia] albums. I was very impressed with the sound. It was very contrasting and innovative. Nothing else sounds like it."
.
00:10 / 00:58
Merch for this release:
Compact Disc (CD), 7" Vinyl, Cassette, Vinyl LP
Instead of trying to directly mimic the sound of '80s cumbia, Álvarez instead used the same methodology and frame of mind the original artists used  in order to make Cumbia Siglo XXI. "I'm really not much of a creator," says Álvarez. "I'm more of an imitator. I copy things and transform those copies. I don't have a very original spirit." This time out, he limited his tools to a handful of instruments, and went from there: "It's more about attitude than a sound thing," he says. The result is a strikingly eclectic album; every song sounds different, but they all retain a common sonic core. Synths, drum machines, guitars, and algorithmic processes play Afro-Caribbean rhythms that mutate continuously. You can hear traces of Kraftwerk, Devo, and other proponents of early homemade synth-pop finding common ground with traditional rhythms.
Álvarez's drive for exploration comes from a desire to "understand human civilization." As he puts it, "I want to explore how our social systems work from every angle—our collective psyche, how humans react to emotions, how they rationalize them. You can find a reaction to every aspect through music." The lyrics on Cumbia Siglo XXI are concerned with societal codes of conduct. There's an inherent absurdity to tracks like "Cumbia de la Igualdad," which is about how the desire to drive home goodness can create strife between individuals: "Trying to be moral and a good person but enforcing it in a violent way breaks the paradigms that the original ideology dictates," Álvarez says. Thanks to his nimble artistry, that message, which could be incredibly heavy-handed, comes across as lighthearted.
Unsurprisingly, Álvarez isn't very interested in final pronouncements or absolutes. Cumbia Siglo XXI uses the music of the past to create a sound that's, perhaps paradoxically, nostalgic and contemporary all at once. It's "música pa' gozar" ("music to enjoy"), as he puts it—the limits of which he's content to keep redefining.