FEATURES
On Her Latest Project, Meredith Monk Revisits Her Past
By Jordan Reyes · April 13, 2020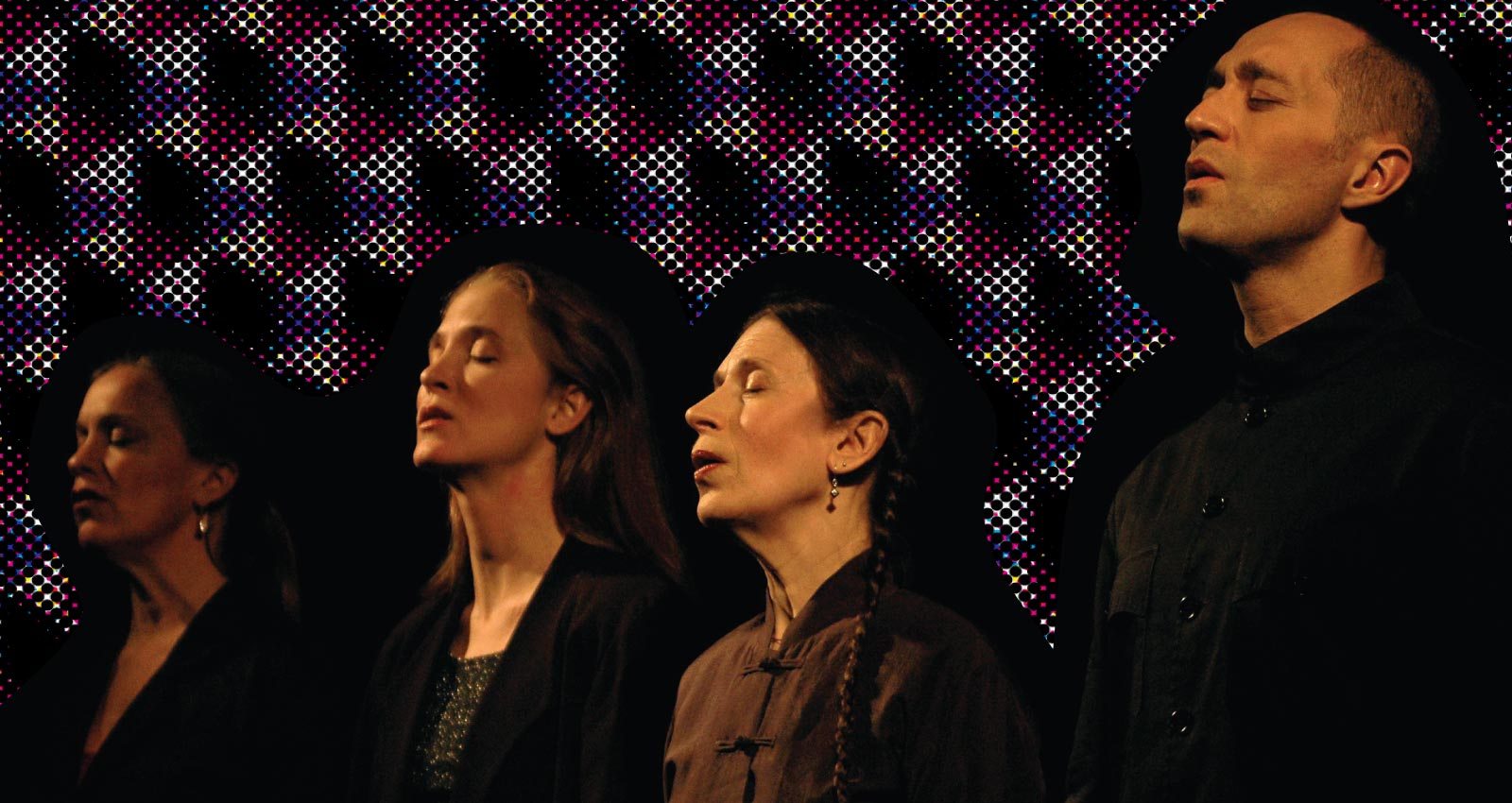 Since the 1960's, New York polymath Meredith Monk has been at the forefront of artistic experimentation—combining music, singing, dance and film into a singular artistic practice. In performances, she's confident, commanding, and precise. But just under the surface, things are quite different. "I'm nervous every time," she says, laughing. "I'm always nervous. I'd be scared if I wasn't!" Sixty years after her work began, Monk is still moving into new territory, approaching creation with, what in Zen Buddhism is called "Beginner's Mind," and opening herself to the universe of whatever piece she's working on. Enter MEMORY GAME, Monk's newest release, an album three years in the making that pairs Meredith Monk & Vocal Ensemble with the six-member Bang on a Can All-Stars.
Merch for this release:
Compact Disc (CD)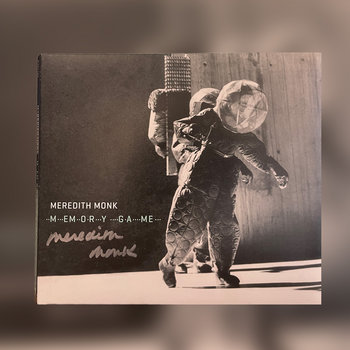 Monk had to learn how to collaborate. Early works like 16 Millimeter Earrings—an interdisciplinary performance seamlessly integrating the body, objects, film, vocal music, movement, text, recorded sound, and light first debuted in 1966 at New York's Judson Church—were done entirely solo. In 1978, she created the adventurous, Grammy-nominated Meredith Monk & Vocal Ensemble to expand her musical textures and forms. Those are comfortable creative zones for her. But working with outside entities, though they may feel less stable at first, are just as necessary and rewarding. "Working within my own realm and ensemble—of course that's more comfortable for me," she says, "but I think that sometimes in order to grow, you have to risk, and one risk is collaborating, because it opens up areas that perhaps you wouldn't have experienced yourself if you had stayed within your own world with its own comfort."
MEMORY GAME approaches her compositions from two vantage points: Monk's and Bang on a Can's. "Their sensibility is very different," she says. "They came up in the '80s, and they're more edgy. They grew up with rock music in the entirety of their lives—I only had rock music after 6th grade. But I've always loved them as people, and as players, and they're so good at what they do. I think this album is an example of how you can work with people with different sensibilities, and can find a middle ground."
The album reworks Monk's past pieces, including five from 1983's science fiction opera, The Games, which feels especially prescient today. "At the time, missiles were pointed at West Berlin from the East, the Berlin Wall was up, 1984 was rapidly approaching, and so were the Olympic Games," Monk writes in the MEMORY GAME liner notes. "Responding to these factors, we [Monk and collaborator Ping Chong] began working on The Games. It evolved into a meditation on the aesthetics and trappings of Fascism in relation to the future of our Earth. Set on an imaginary planet, The Games takes place in a post-nuclear or global warming future after the Earth has been destroyed." The games in The Games are a series of ritual-like reenactments of Earth's past, performed in order to preserve humankind's cultural history, led by a Gamemaster (Monk played the part in the 1984 production) who is gradually revealed to be capable of commanding the destruction felt on the dying Earth.
Merch for this release:
Compact Disc (CD)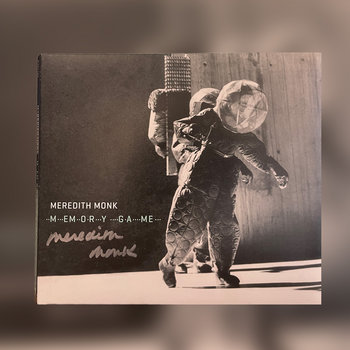 Despite the story's dark overtones, there is a spiritedness that's emblematic of Monk's vast oeuvre—as well as a call to wonder and openness. Monk is conscientiously playful—she literally tells herself "Remember to be playful" when she is making music—and when she is writing an ending, she doesn't want to leave her audience in desperation. "I'm not saying it's a happy ending or a resolution to the situation," she says, "but I want to leave people with a sense of affirmation in life, and an affirmation of magic—the magic of ordinary things, and being awake to each moment."
A prime example is "Memory Song," which is dreamily arranged on MEMORY GAME by Julia Wolfe. The composition begins with gentle, high-frequency synth notes before Monk's vocals come in, eventually buttressed by evocative strings and other voices. "I remember mushrooms/ I remember candlelight/ I remember early morning coffee/ I remember fish," the song goes, nodding to important—and somewhat humorous—trappings of contemporary life, before dissolving into a joyous litany of human chirps, reminding the listener just how miraculous it can sound when humans are vulnerable and whimsical together.
Merch for this release:
Compact Disc (CD)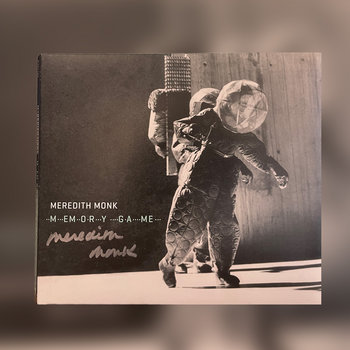 The final song on the album, "Double Fiesta," proves equally as fun. Originally composed for two pianos and one voice, David Lang's new arrangement reinforces Monk's solo vocal performance—one that makes extensive use of her ability to slip in and out of characters and use her dynamic range—with guitar, cello, and percussion. It's an electric and energetic send off, one symptomatic of the pleasure the musicians draw from working off of each other.
"I think that's so much a part of the process of creating," Monk says, "artistic or otherwise, any kind of creation: listen. To really be open-hearted, and to listen to what it wants, not necessarily what you want to say." Openness and vulnerability are cornerstones of Monk's work and performance, but beyond that, it's the simplicity of listening that is most important. On MEMORY GAME, armed with trust, a stellar cast, 60-plus years of creation, and a very good ear, she shows us why.