FEATURES
Mechanical Sagas
By Will Robin · April 29, 2014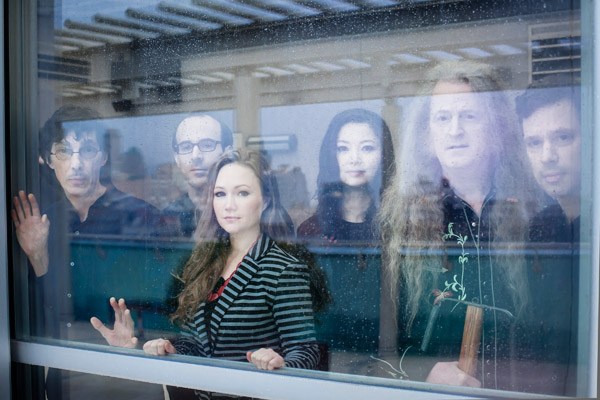 Bang on a Can All-Stars. Photo by Peter Serling.
"The effect is that of a solid object coming in and out of focus—a slab of noise"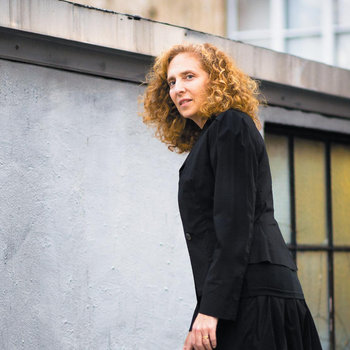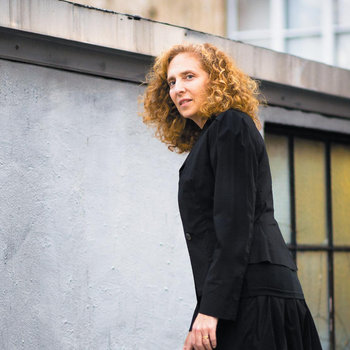 Merch for this release:
Compact Disc (CD)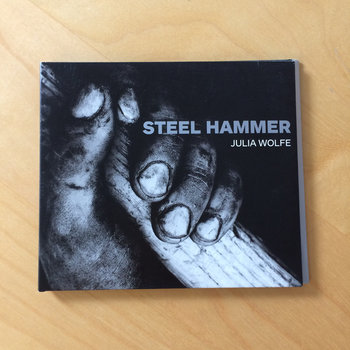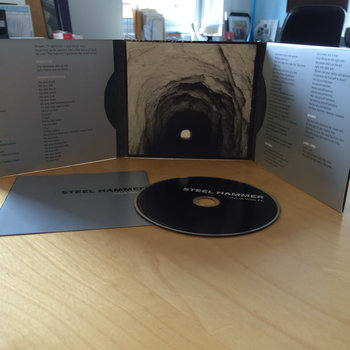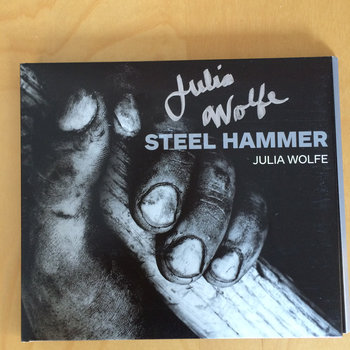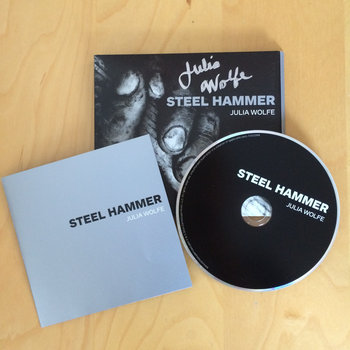 Two musicians take on the age-old duality of humanity and technology, in disparate but intertwining ways. One gestures in an abstract language, using wood and breath to paint a portrait of mechanical wonder; the other retells an old American saga with a mix of old-fashioned technique and rugged energy. Both deliver jolts of sound, inflected by the legacy of musical minimalism. That the two works' sound worlds are related is not at all unusual. Their composers are not only frequent collaborators, as co-founders and artistic of the Bang on a Can collective—they're also married to each other.
They are Michael Gordon and Julia Wolfe; their new albums are Rushes and Steel Hammer, respectively, each released on Bang on a Can's affiliate label, Cantaloupe Music. Rushes, a massive composition for seven bassoonists, drives relentlessly forward, pulsating with incessant rhythm and repetition. Steel Hammer, an evening-length work, re-envisions the ballad of John Henry with driving pace and antique harmonies.

Julia Wolfe. Photo by Peter Serling.
Let's begin with the Wolfe. The tale of John Henry is an American classic – a steel-driver who raced against a steam powered hammer, and won – and documented in dozens of ballads, recorded by the likes of Johnny Cash, Doc Watson, Paul Robeson, and Pete Seeger. The ballads are tales of bleak victory: as a child, John Henry predicts that "Hammer's going to be the death of me"; in racing the machine, he works himself to his end.
Rather than pick a singular version of the tale—different interpreters make varying claims about the details of the real-life John Henry and his story—Wolfe decides to take on them all, weaving together more than two hundred versions of the ballad. The Norwegian vocal ensemble Trio Medieval intones the contradictory descriptions of Wolfe's cobbled-together text –"He was small/he was tall/he was black/he was white." They are accompanied by the roar of the Bang on a Can All-Stars, an amplified chamber group that here also incorporates rustic instruments—banjo, hammered dulcimer, harmonica, mouth harp.

Trio Mediaeval. Photo by Oddleiv Apneseth.
Wolfe's music gives an aura of archaism to the tale. The work opens with the vocal trio, unaccompanied, intoning bare triads that hiccup slowly through the opening text: "Some say/Some say he/Some say he's from." Though she maneuvers through her material à la Philip Glass, Wolfe's harmonic language is much older than 1960s minimalism: the music moves into stark, open intervals which evoke two separate traditions, each carrying its own historical weight.
Merch for this release:
Compact Disc (CD)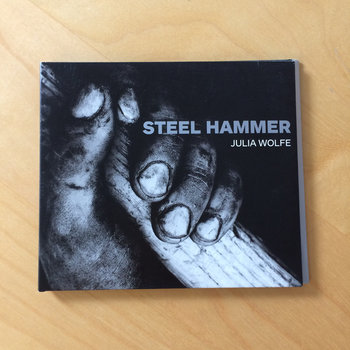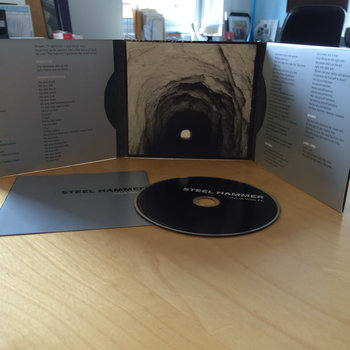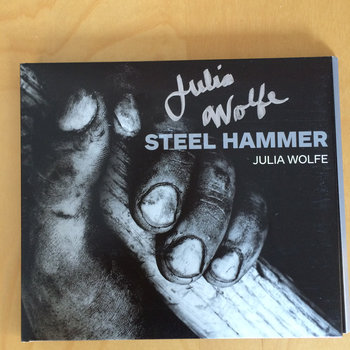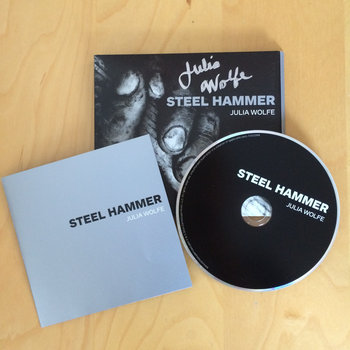 On the one hand, these open fifths evoke the hollow, medieval modality of Pérotin and the Notre Dame polyphony of the 13th century. On the other, they resonate with Sacred Harp hymnody, a participatory culture of a capella singing in the American South that dates back to the nineteenth century. The Norweigan trio scoops into those intervals with a folksy twang; we find ourselves in a strange world of liturgical Appalachia. (Gothic vocal textures are a preoccupation of the Bang on a Can collective as a whole these days; see Wolfe's compatriot David Lang, whose medievalist love fail comes out later this month.)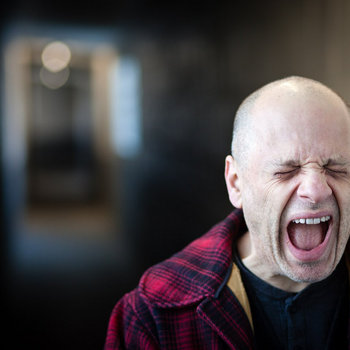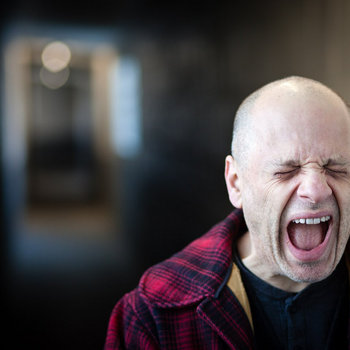 Merch for this release:
Compact Disc (CD)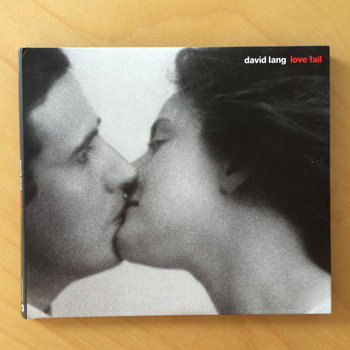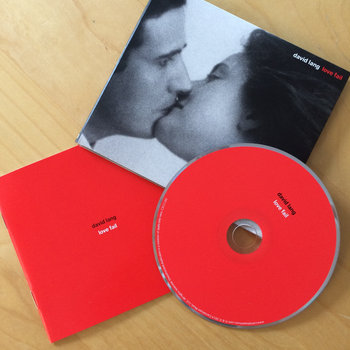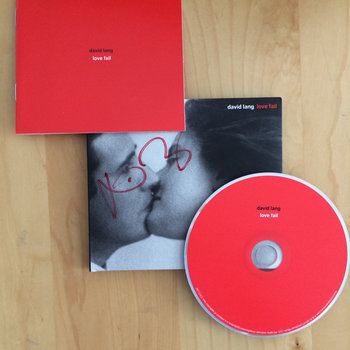 What resonates in Wolfe's telling is her fragmentation of the historical past, the idea that we have not only a variety of conflicting legends but also an incomplete picture of a real man. In the work's fifth movement, "Characteristics," we hear a rush of words that attempt to describe the historical John Henry. Race suddenly casts a shadow. Many interpretations of the John Henry tale describe him as a freed slave, and Wolfe dwells on an unsettling repetition of the words "cotton picker," atop percussive stomping. By presenting this material all at once, Wolfe rebuilds a patchwork version of the American hero, one perhaps more powerful in its associations than any one story.
The narrative of Rushes is at once tighter and less tangible than Steel Hammer; there are no characters to detail or lore to tell. Gordon's machine is comprised of seven bassoons—perhaps better thought of as seven bassoonists, as what is so impressive in this work is the stamina of its instrumentalists and the puffy, rounded sounds they produce. Recently, Gordon has been mulling over the legacy of Steve Reich, moving from the punkish rawness of earlier works like Yo Shakespeare towards a more abstract vision. In the 2012 Timber, six percussionists beat on amplified 2x4s, creating waves of overtones that echo Reich's classic Drumming, though with a more studious spirituality.
In the score for Rushes, notes cascade across the page, with short riffs of repeated pitches rippling through the seven parts. Individual lines recall the burbling bass clarinet of Reich's Music For Eighteen Musicians. Different divisions of the beat brush against one another without ever really clashing, creating a kind of rhythmic ooze. Each bassoon emerges to the foreground at a slightly different moment. The effect is that of a solid object coming in and out of focus—a slab of noise in the spirit of composers like Louis Andriessen or Igor Stravinsky, whose best work carves out blocks of sound.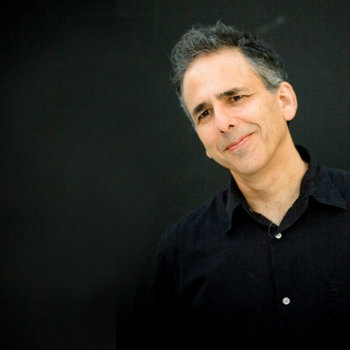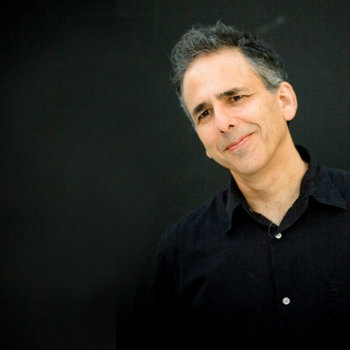 Merch for this release:
Compact Disc (CD)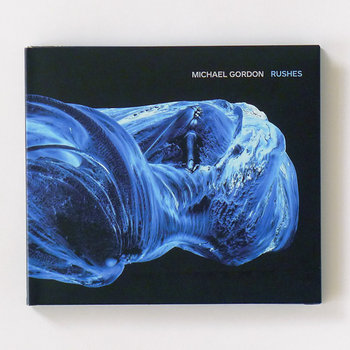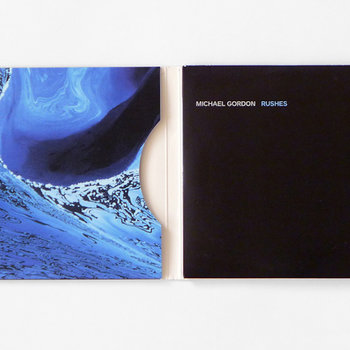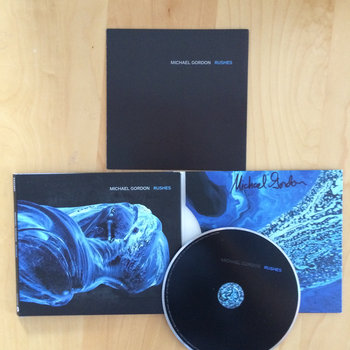 But there is also something forlorn about the individual timbres of each bassoon, the tiny pulses of vibrato in each quick note. At times, Rushes feels like an immense funeral procession, dirge-like despite the rapid motion of its parts. Gordon gradually shortens and expands the fragments; the clouds of sound thicken or thin out, imperceptibly.
Towards the end, it seem like the music is slowing to a halt. But it's not really speed that's being manipulated in this giant cane machine; it's that the material is being stretched like putty, pulled apart by the composer who set it in motion. Like Steel Hammer, Rushes betrays the hand of a masterful composer, one who guides a carefully-crafted ensemble to produce a mesmerizing chronicle.