FEATURES
Meet the Duo Behind the Rare Jazz-Funk Albums Sampled By J Dilla
By Andy Beta · March 31, 2023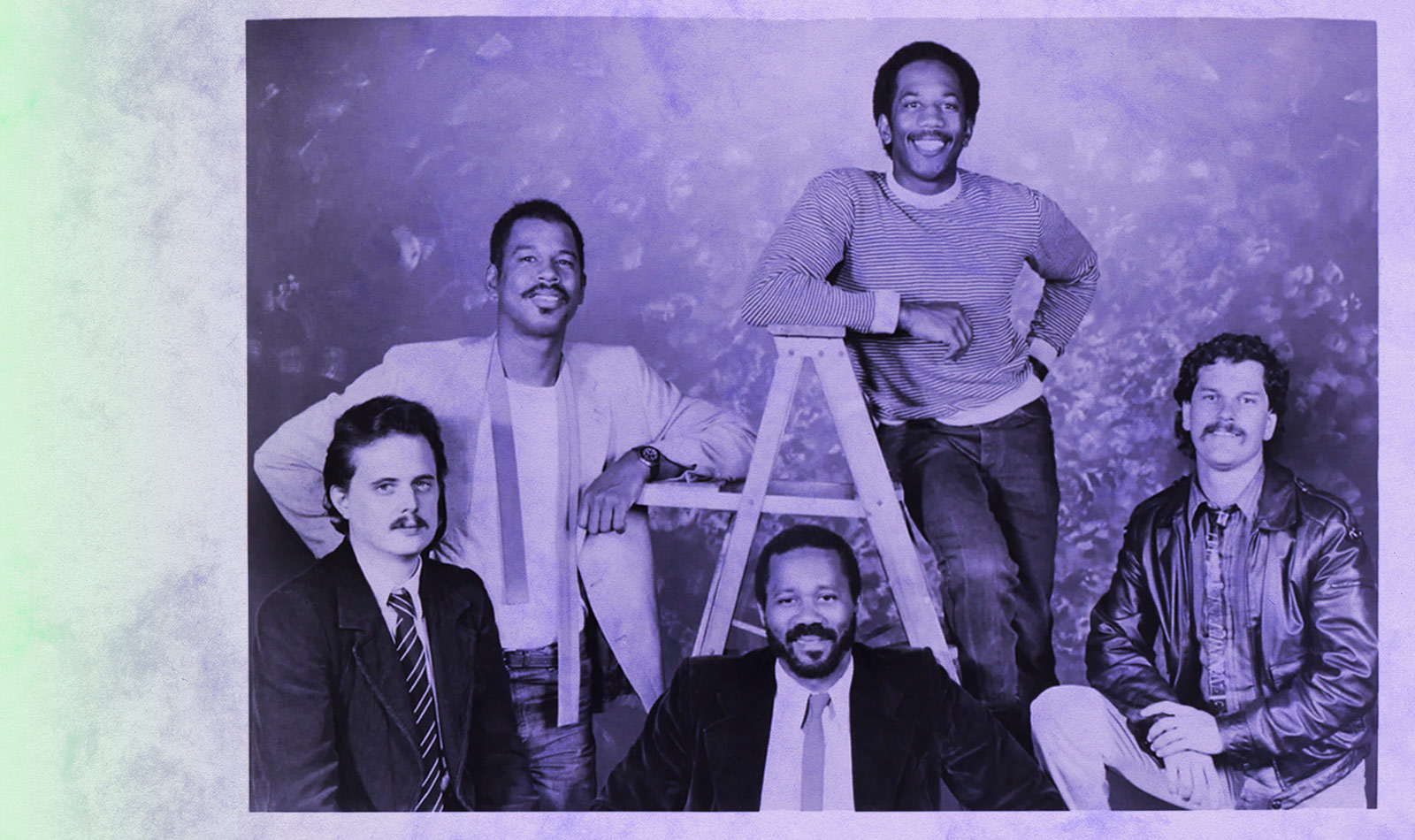 "I didn't think anybody wanted to hear these songs. It wasn't about being a rock star. That wasn't it," says Wilbur Niles. Niles and his younger brother Daryl grew up with the sound of jazz playing in their household. "But not like Diz and Bird," he says. "My parents were more into commercial stuff: Brother Jack McDuff, Jimmy Smith's Back at the Chicken Shack, Cannonball Adderley's Mercy Mercy Mercy!" One band struck his fancy—the teaming of saxophonist Stan Getz with bossa nova master João Gilberto: "I loved those Latin rhythms, I played every Latin rhythm you can think of," he says.
At 11, Niles received a clarinet and he also played bass clarinet and baritone sax in the school band "since no one else wanted to play them." Then the Beatles happened: "I heard the Beatles in 1964, and there were no girls screaming when I played clarinet, so I told my Dad I wanted a guitar!" And while Niles liked guitar well enough, he soon realized that the touring bands that would come through Ohio were all in need of the same thing. "Everyone needed a bass player," he says, "so then I got called to play bass with singing groups."
It was while playing in a revue in 1974 in Toledo, Ohio that Niles met with another twist of fate. "I meet this girl named Machelle McNeal and she lives in Toledo," he says. "She plays piano and sings and she joins this band. But then that band decides to pack up and move to New York. So Machelle and I started our own thing and decided to make these demo tapes."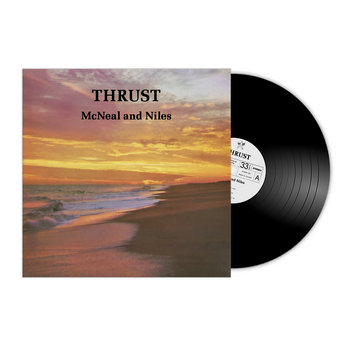 .
00:10 / 00:58
Merch for this release:
Vinyl LP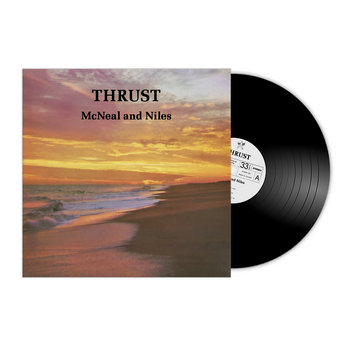 With his brother Daryl on drums, McNeal playing piano and Rhodes, and a bunch of local players filling out the band, Niles began setting his songs down to tape, contributing guitar, percussion, and wafting in synth lines to flesh them out. "Herbie Hancock was my idol," he says, naming the album (and eventually his band) after Hancock's own deeply funky 1974 album.
After gigs, Niles would stay up until the wee hours working on his own music. He had majored in history at Kent instead of music and had learned a lot about Latin history as well as historical figures like King Jaja, who was kidnapped and sold into slavery in the 19th century, only to rise and become king and founder of Opobo, a city-state in present-day Nigeria. At the time, Miles had been toying with a slinky rhythm and slowly began crafting it into a smoldering jazz-funk number, finally titling it "Jaja." The track would become the opening track of McNeal & Niles's 1979 album Thrust, an album bursting with lo-fi, almost garage-like jazz-funk, with searing guitar lines (as on "Hypertension"), stomping toms (on "Summer Fun"), and a bevy of keyboards at play throughout.
Now, Toronto label We Are Busy Bodies have reissued Niles's two earliest albums, Thrust and 1980's follow-up, Thrust Too. Additionally, they've also remastered and digitally reissued Niles's later albums: 1982's Thrust Is, 1987's Re-Entry, late '80s album Global, '90s album Brazil, 2011's Liftoff.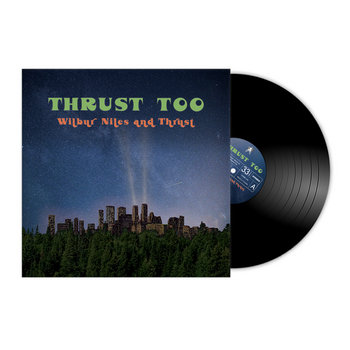 .
00:10 / 00:58
Merch for this release:
Vinyl LP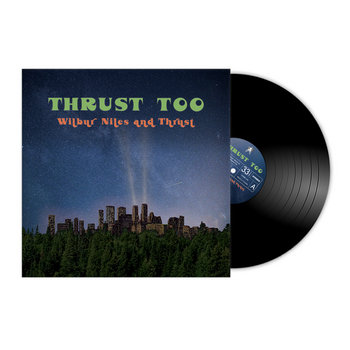 Full of crisp, in-the-pocket drumming; soaring, high-frequency synth lines; pliant bass; and honeyed guitar licks, the first two albums by Niles suggest jazz-funk from a parallel universe. The debut is hazy and dreamy, but with a sensuous groove just beneath its lo-fi surface, tunes like "Ja Ja," "Summer Fun," and "Quiet Isle" offer up a heady mix of smooth jazz, AM gold, and AOR soul. It's perfect for sipping margaritas at sunset on the imaginary beach in your mind.
By the time of Thrust Too, Machelle had tired of touring and nightlife, but the conga-laced slinky groove of "Machelle" is named for her. Elsewhere on the album, the rhythms tighten up (see "Hang Ten") but also grow smoother and more languid (as on the shimmering nine minutes of "First Time Home"). In the years that followed, Niles brought on more seasoned players, including former members of Dazz Band, and later self-released albums explored his love of those Latin rhythms in greater detail.
At the time of their release, no one outside of Ohio paid much mind to Niles and his music. But that all began to change in the 2000s. Producer Dan Snaith (who records as Caribou) leveraged those drums from "Summer Fun" for his track "Hey Drum" while British techno/house DJ and producer Trus'me would flip them again for his track "At the Disco." And J Dilla used a sample from Thrust Too. And while McNeal grew uninterested in playing in bands and touring, Niles says "I love Machelle. She's still in my picture. I married her." (Though the couple separated in the '80s.)
Over 40 years later, Niles still boasts that the best song he ever wrote is his next song, still playing and recording. Looking back, he's still stunned to realize people gravitated towards this music: "It was about me and my music. That was always my dream."