FEATURES
McKinley Dixon Looks to the Past on "Beloved! Paradise! Jazz!?"
By John Morrison · June 02, 2023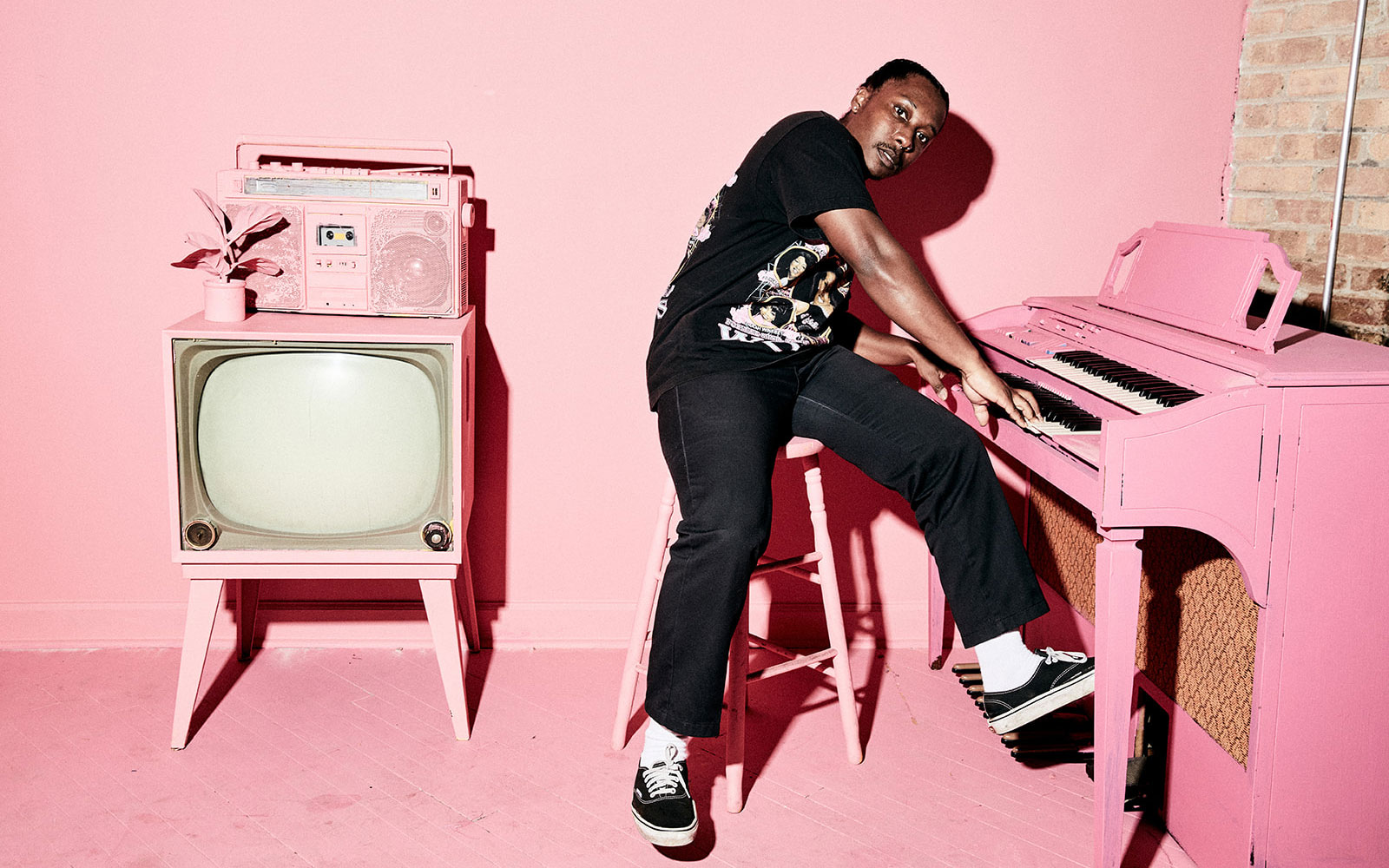 In an essay from The Source of Self-Regard, writer Toni Morrison reflected on how the dynamics of race, culture, and memory informed her harrowing 1987 novel Beloved. Morrison notes that it is society that strips her characters of identity and keeps them from writing their own history. As a result, the novel's characters are locked in an unending struggle with memory, constantly reassessing all the trauma and joy that marked the events of the past. "They are spoken of and written about—objects of history, not subjects within it," Morrison writes. Morrison's layered approach to memory and narrative informed the writing of Chicago-based rapper McKinley Dixon and his latest album, Beloved! Paradise! Jazz!? Named after the watershed trilogy of books that Morrison produced throughout the 1980s and 1990s, the album finds Dixon wrestling with his memories of the past and writing out a vision for his future place in the world.
"She was the first person I sort of saw being like worlds can be created just by interaction. It's like worlds can be made through the moments that people have with each other," Dixon says of Morrison. "So I really think it was sort of this thing where it's like, "Oh, I could tell multiple stories at once and make them come back to me in one sort of way." Built on top of a colorful mixture of live drums, strings, keyboards, and samples and co-produced by Sam Koff, Beloved! Paradise! Jazz!? is not a concept album in the sense that thematically, its songs aren't constricted by a single, linear narrative. Instead, Dixon blows up the narrative by giving listeners a fragmented, multidimensional set of reflections on the tumultuous journey from Black childhood to adulthood.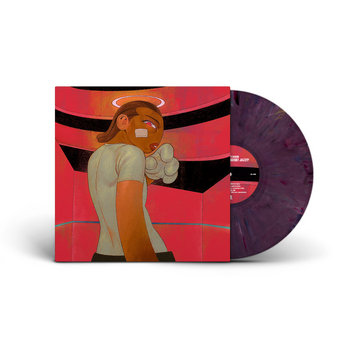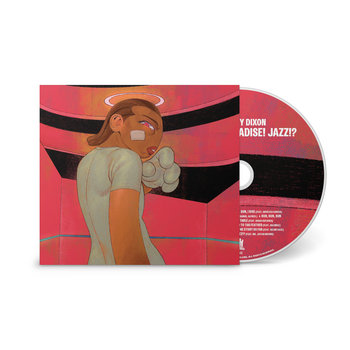 .
00:10 / 00:58
Merch for this release:
Vinyl LP, Compact Disc (CD)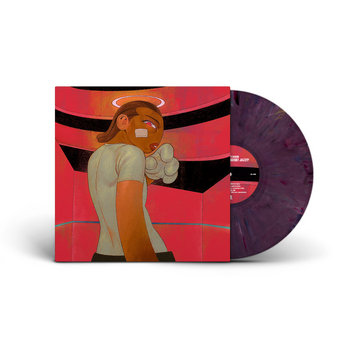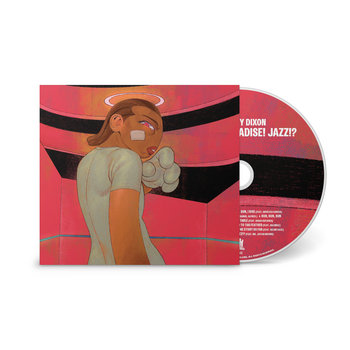 "Hanif reads Toni" opens the album and sets the tone as poet and critic Hanif Abdurraqib reads an excerpt from Jazz in which Morrison masterfully details the sorrow and optimism that come with being Black and living in a major metropolis. As an ominous, ambient synth motif recedes behind him, Abdurraqib closes the piece with a final word: "Nobody says it's pretty here. Nobody says it's easy, either. What is, is decisive. And if you pay attention to the street plans all laid out, the city can't hurt you." "Sun, I Rise" (feat. Angélica Garcia) is a meditation on death, violence, and perseverance with a gorgeously sung chorus. Fittingly, the music here is as ambitious as Dixon's writing, the track lifted by the sound of a sweeping string section and harps. "Run, Run, Run" is a bittersweet reminiscence on a boyhood spent running the streets. Dixon's memories of running as a kid takes on two very distinct and opposing meanings. Sometimes he spent days running toward fun and adventure and other days he was running away from the sound of gunfire and trouble. The sweetness of childhood is tainted by intimate, ever-present memories of extreme violence.
Songs like the booming, orchestral anthem "Tyler, Forever," and "Live! From The Kitchen Table" (feat. Ghais Guevara) reveal the central impulse that connects Beloved! Paradise! Jazz!? to Toni Morrison's work. In both Dixon and Morrison, there is an understanding that the social forces set upon Black folks are not only a threat to our lives, they threaten the way we think about and assess them. This is why mythmaking and folklore are important; they help us find ways to make sense of our experiences while creating space for us to celebrate and valorize the ones we lost along the way. On "Live! From The Kitchen Table," Dixon reminds us that these songs are pulling their energy from a greater source as he reports, "live from the timeline where n—s don't die."
Throughout the album, Dixon undergirds these songs with a distinct feeling of longing, an emotion that pops up regularly in his writing. "A lot of these moments are sort of me realizing I long for moments with my n—s, I long for seeing my grandma. I long to call my mom again. These are not things that seem so sad. They sound sad when you think about them. But in actuality, they're not moments that are just sad. They're moments that are sort of nostalgic. They're moments that are beautiful," he says.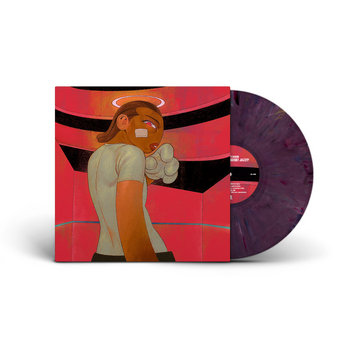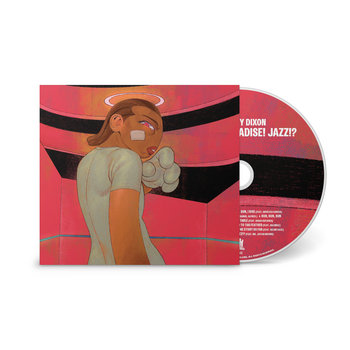 .
00:10 / 00:58
Merch for this release:
Vinyl LP, Compact Disc (CD)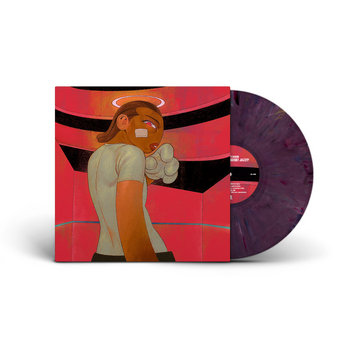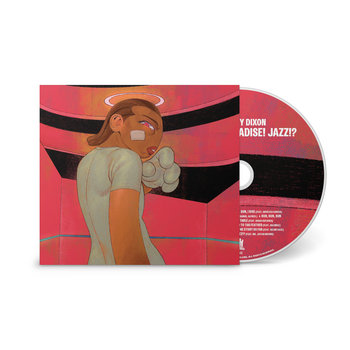 Similar to Morrison, Dixon's writing spins big ideas out of small moments. Dixon says that his practice of intentional observation fuels his ability to add meaningful details into his work. "I'll see something that I really like. I'll write two bars down and then I'll save it for later. And then, eventually, I experience so many moments that now I have a burst of all sorts of moments that mean so much to me each time. And that's sort of the secret to my verse writing, is that every time I experience something beautiful, I jot it down," he says.
In the way that it deals with memory as a dynamic, changeable phenomenon, Beloved! Paradise! Jazz!? asks us to question the personal and social histories that we carry around with us. Dixon says that Beloved! Paradise! Jazz!? is a journey similar to a well-crafted piece of cinema: "I view it as sort of this coming-of-age movie where you have the first narration, and then it quite literally starts in the beginning of the day with sunrise. You get through a couple of records and now we're getting to the next point and the next plot, the climax. This record is the coming-of-age movie of the summer."