FEATURES
Matthew J. Rolin's Midwestern Folkways
By Jude Noel · August 11, 2021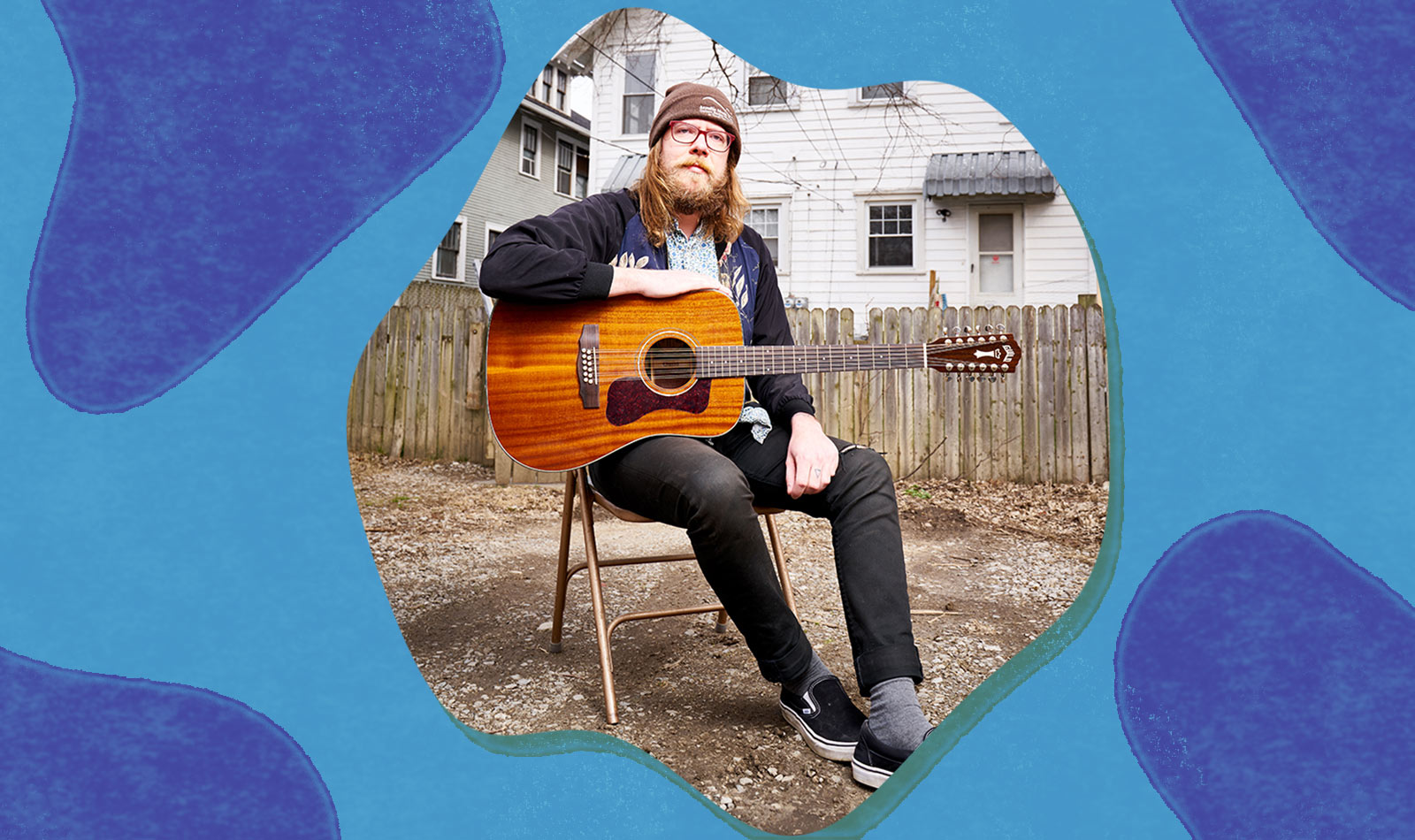 Even when he's performing as a solo artist, Columbus, Ohio fingerstyle guitarist Matthew J. Rolin's work is anchored by the spirit of collaboration—if you're willing to extend your definition of a collaborator to include unwitting passersby. His submission to NPR's 2021 Tiny Desk Contest, titled "4th Street," takes place on his front porch, open notebook and IPA neatly arranged on a relocated end table.
He coaxes improvised clusters of notes from his instrument, each tripping up and down the neck and punctuated with twangy hammer-ons and slides, while the titular neighborhood seems to play itself in accompaniment. Cars drive past. A neighbor lugs their bike up a flight of steps, its red and blue LEDs briefly flashing. Rolin's open-tuned licks blur into the landscape, absorbed into the whole like nutrients.
The description may come across as overly sentimental, but Rolin's work is so rooted in its sense of place that it's hard not to conjure imaginary tableaux when you listen. And it's no coincidence there is a domestic undercurrent to it all. Though he started dabbling in the acoustic "American Primitive" sound in 2016, inspired by artists like Ryley Walker and Daniel Bachman, long periods stuck indoors during the lockdowns of 2020 marked an incredibly prolific period for Rolin. He has officially released at least six albums since late March, many of them collaborations with Cloud Nothings drummer Jayson Gerycz and his partner, dulcimer player Jen Powers.
Rolin lost his job in the restaurant industry cleaning beer lines on an old draft beer system when the pandemic hit, forcing him to switch to doing home delivery for a brewery he'd worked for previously.
"Instead of going out with friends or booking shows like usual, I'd just come home and play guitar or play with Jen," he says. "After our two tapes on Garden Portal came out, we had been getting hit up by a bunch of people saying that we ever wanted to put stuff out on their label they'd agree to because we were doing a pretty decent amount of traveling and playing shows in other cities and stuff prior. And then I guess I was just like, 'Well, now's the time.'"
On Beacon, Rolin uses the droning unease of Powers's Dulcimer as a canvas to layer ominous ragas and shimmery chords while Gerycz fills any remaining space with arrhythmic percussion.
While his solo material is usually pre-planned, Rolin says Beacon was almost entirely improvised.
"That weekend, we had no idea if it was really going to work or what we were doing. We were literally just going to record at his house to have fun" he says. "We just hit record, and what was on that album is pretty much the entire session."
Gerycz, Powers, and Rolin will reunite as bandmates on their sophomore album, Lamplighter, released by Chicago-based label American Dreams. According to Powers, their approach to recording was only slightly more structured than it was on Beacon—keys and dynamic ranges were predetermined, and there's some post-production editing on "Jars of Glass," which ends with a noisy post-rock crescendo in which Gerycz completely lets loose on the drum kit.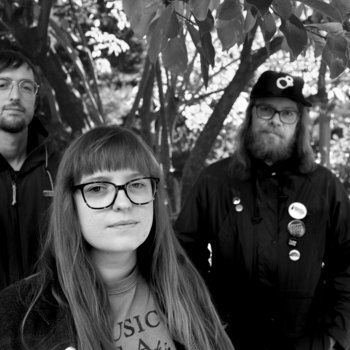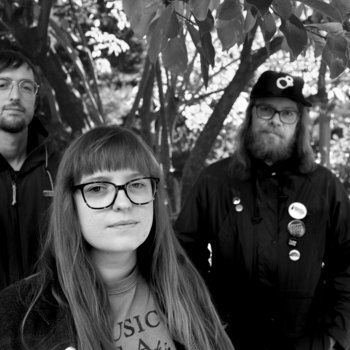 Merch for this release:
Compact Disc (CD), Vinyl LP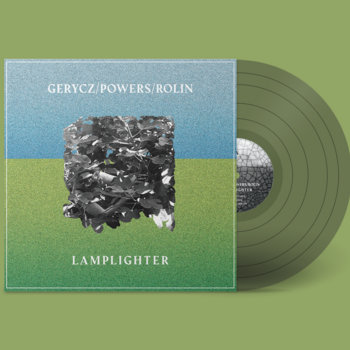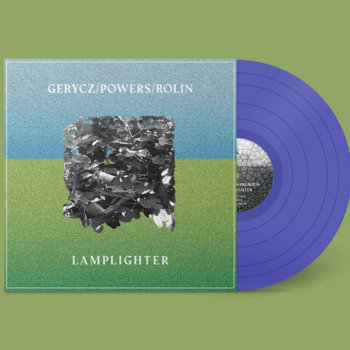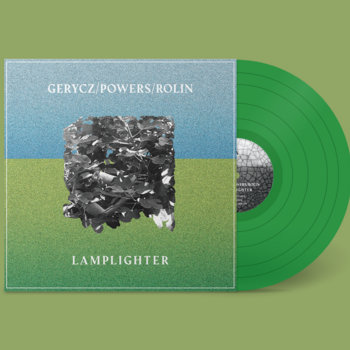 The exploratory tension that so defined the trio's initial collaboration is still present in their new material, but greater preparation has produced a more approachable record that resembles the music ECM Records pressed in the late '70s. New Age composition, folk timbres, and avant-garde jazz improvisation blend into a cohesive whole. It can be as cryptic or as pretty as the listener would like it to be, depending on how closely they listen. Rolin even goes so far as to describe lead single "June" as a "pop song" of sorts, clocking in at a crisp three minutes.
That streamlined, melodic sound is even more present in Rolin's canonical solo discography, which he says is 95% pre-written before he sits down to record at home. His 2019 self-titled album, released on Feeding Tube Records, is meditative and sparse. Twinkly riffs repeat themselves atop booming bass notes, and it's all carefully composed in the minimalist tradition; hallmarks of the American Primitive sound that Rolin became more aware of after beginning to play acoustic shows while living in Chicago in 2017.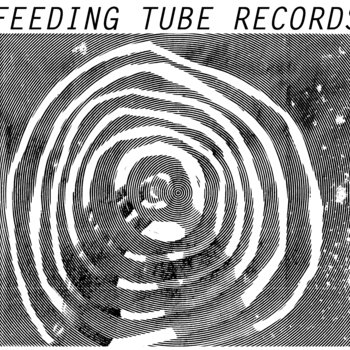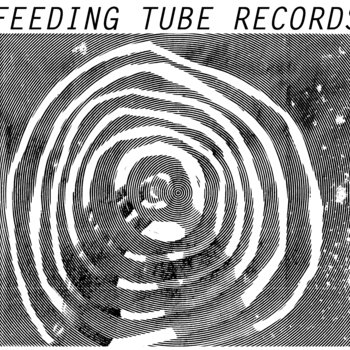 "I was learning to play certain songs like Jim O'Rourke and Ryley Walker, and then looking at other people that kind of played like that, like Daniel Bachman," says Rolin. "And then I actually opened up for Daniel after maybe two months of really learning how to do this stuff and I was kind of terrible, but he was really nice. I started playing with random musicians in Chicago after that, which taught me a lot. People started comparing me to [American Primitive pioneer] John Fahey, and I'd never listened to him before, so I dove deep into that discography."
Rolin returned to Feeding Tube Records in September 2020 to release his most recent solo LP, The Dreaming Bridge: a denser, more ambitious set of compositions that ends with a metallic sound collage ("Bells") and a 20-minute outro that combusts into a cloud of distortion ("The Dreaming Bridge"). "Hallucinations" is the record's most exciting cut, built around swooping chord changes and a brief duet with guest saxophonist Patrick Shiroishi, best known for more chaotic, atonal work in Los Angeles's free jazz circuit.
His playing may register as folk music on an initial listen, but Rolin relishes the opportunity to break down distinctions between genres on the umbrella of improvisation, a sentiment he picked up from the Chicago scene that fostered tough-to-classify experimentalists like Joan of Arc and Tortoise. Even Oberlin, Ohio noise artist Aaron Dilloway, who conjures grimy, crepuscular soundscapes, has shared the stage with Rolin to surprisingly seamless effect.
Rolin's knack for extemporaneous collaboration is best displayed on his personal Bandcamp page, which houses self-recorded bootlegs of his live performances, as well as some short home-recorded duets.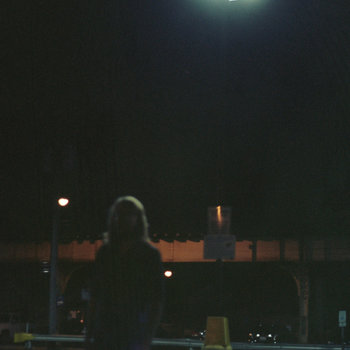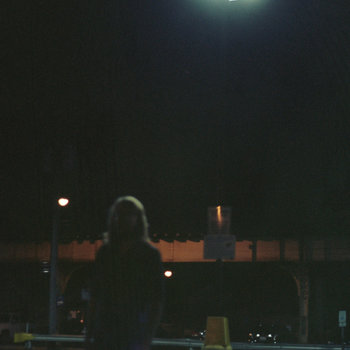 Glacier, a piece recorded remotely over email with Cincinnati-based guitarist Pete Fosco, finds Rolin returning to the electric guitar to form an amorphous ambient drone, the whirring low-end fuzz brushing up against dissonant licks and the hum of singing bowls. The material's texturally far removed from Rolin's signature sound, but the meditative ethos is right in his wheelhouse.
"Historically speaking, every time I go out of town, it's usually for not many people, but the vast majority of the people there are also musicians. I book all those people here and let people stay at our house, you know, and we're just trying to play and talk about music we love," says Rolin. "It's a different kind of listening experience than it might be for someone who might not play and just wants background noise or something. It's more like, do you want to deeply listen to something, or do you just want something on?"
That said, the Powers/Rolin duo are fresh off of what may be their most high-profile gig to date: opening for Cloud Nothings at the Rock and Roll Hall of Fame, of all places, on July 23. "That's got to be the biggest P.A. Matt and I have played through together, and it was cool to hear our instruments sounding so huge and lush," says Powers. "The setting was pretty surreal, not least because we are hardly the 'usual' kind of act that takes the stage there, but it was a lot of fun."