FEATURES
Matt Kivel's Fighting Spirit
By Zoe Camp · November 03, 2016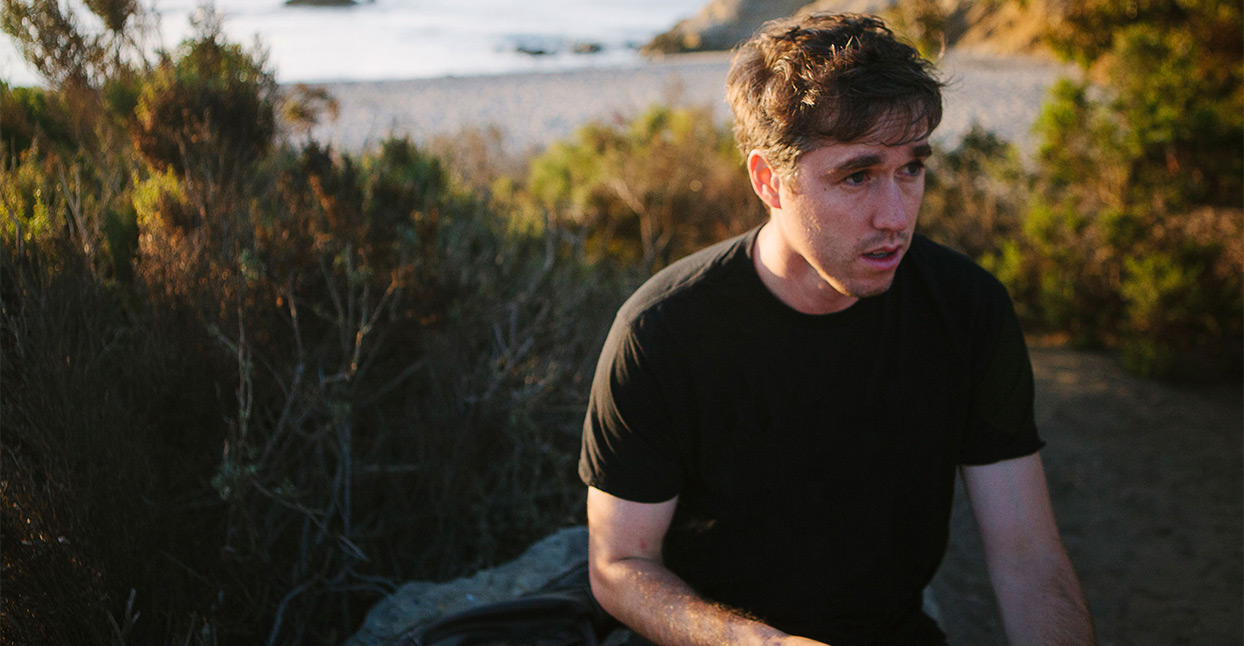 Matt Kivel's been fighting his whole life. His pugilism first surfaced while he was growing up in Los Angeles, when he and his twin brother Jesse decided it might be fun to clobber the shit out of each other.  "We would find, like, snow mitts, or anything that we had before boxing gloves, that were like boxing gloves," the 31-year-old recalls over the phone one fall afternoon. "We'd fight pretty brutally until some parent would stop us, or until somebody got hurt." The twins never stopped tussling, and early in their high school years, Kivel remembers, "somebody got hurt pretty bad." That's when the brothers began sparring at a boxing gym in Santa Monica, tucked inside the basement of a complex that housed a synagogue and a coffee shop. The man who paid the rent to keep this training ground up and running? Bob Dylan—a particularly resonant coincidence for two young men who would go on to create literary pop careers of their very own.
.
00:10 / 00:58
By their early 20s, the brothers Kivel had put down their gloves, picked up instruments, and started a guitar pop band called Princeton (named for the street upon which they grew up, not the Ivy League university) with childhood friend Ben Usen (and two years later, drummer David Kitz). Modest success followed for the next half-decade-or-so, as the band released two LPs on Kanine Records. And then they faded off into oblivion—partially because of the project's adolescent associations, partially because they were burned out, and (let's be real here) partially because they didn't want any drama. In other words: Princeton aren't "inactive", they're just plain done. "We didn't want to make any sort of announcement about it, because we felt like that was even more depressing than ending the band," he says. Well aware of his cynicism, he elaborates:  "We're not gonna do this like, celebration show, that doesn't go anywhere—it's like, hey, our band is not popular, and nobody gives a fuck about us, let's celebrate that and the end of that. Give me a break. We have too much pride."
So it was back to the ring for Matt Kivel—alone, this time, to whale away at the sandbags and hone his craft as a solo artist. The muse was generous, to say the least; the singer-songwriter has released four albums since going at it alone at the start of the '00s, two of them released just this year. This past February, Kivel released Janus, a 10-track LP that, in a not-so-subtle nod to the classical inspiration for its title (the Roman god of transitions, beginnings, and endings), bridged baroque pop with intricately-plucked folk.
Now, eight months later, he's back with Fires on the Plain, a follow-up that easily outmatches its predecessor's runtime: at 26 tracks, it's an 82-minute listen that even Kivel admits is "super long." It's a project rooted in a paradox. Defined equally by painstaking attention to dramatic detail and pure instinct, the spirits of both creative artist and physical aggressor operating in unison. Kivel's video for "Permanence," his recent single from the album, which features Fleet Foxes' Robin Pecknold, provides a perfect mirror: a gorgeously-shot boxing match in the desert between Kivel and actor Trey Holland, both of them caked in blood and slick with sweat. To the audience, the blows are choreographed; to Kivel, it's what comes naturally—just like Fires on the Plain. "I've always worked on music in this continuous cycle, so I never actually stop working on a new album. The second I finish one, I'm already working on something else, because I'm afraid to stop. It's not even a healthy thing. It's just, like, a compulsion."
.
00:10 / 00:58
This impulse is felt in the album's overarching stream-of-consciousness, but also in its construction, the greater part of it collaborative. "That's kind of how I like to work on things," he says. "I get a feeling about somebody, and ask them to contribute something of their own. I've heard a lot of what my ideas are like. I would much rather hear someone do something in an improvised manner." In addition to Pecknold, Fires on the Plain features appearances by Bonnie "Prince" Billy, Sophia Knapp, Chrises Votek and Kallmyer (longtime associates of Julia Holter, a friend of Kivel's), and jazz drummer Andrew Lessman, among other respected Los Angeles musicians. Even the family pitches in: his wife, Emily Hunt Kivel sings on "Other Shore" and "Gaudette", and of course, Jesse's there to contribute percussion and vocals to "Velveteen"—the two's first on-record collaboration in years, according to Kivel.
As the extensive runtime might suggest, epic cinema played an influential role in Fires on the Plain's development. The album's titled after Kon Ichikawa's 1959 epic, which follows the tumultuous, heartbreaking homecoming of a World War II P.O.W., a story not unlike Homer's The Odyssey. "You can tell as the film goes on that there is no resolution for him," he reflected. "There's no home land to go back to, and no place for him to find any comfort—I like that idea of having this singular narrator that goes through all these different topographies—and eventually, making some other characters along the way who sort of contribute to that world."
And so, Fires on the Plain's collaborative urge is both part of its construction and part of its narrative, which is one of the reasons it's so imaginative and engaging. The rest of its allure, then, owes itself to its creator's fighting spirit: an unyielding drive for truth, impact, and immediacy manifested not through left hooks or uppercuts, but, well, catchy hooks and deep cuts.
—Zoe Camp