FEATURES
Matt Christensen Finds Creative Freedom
By Joe Darling · August 26, 2016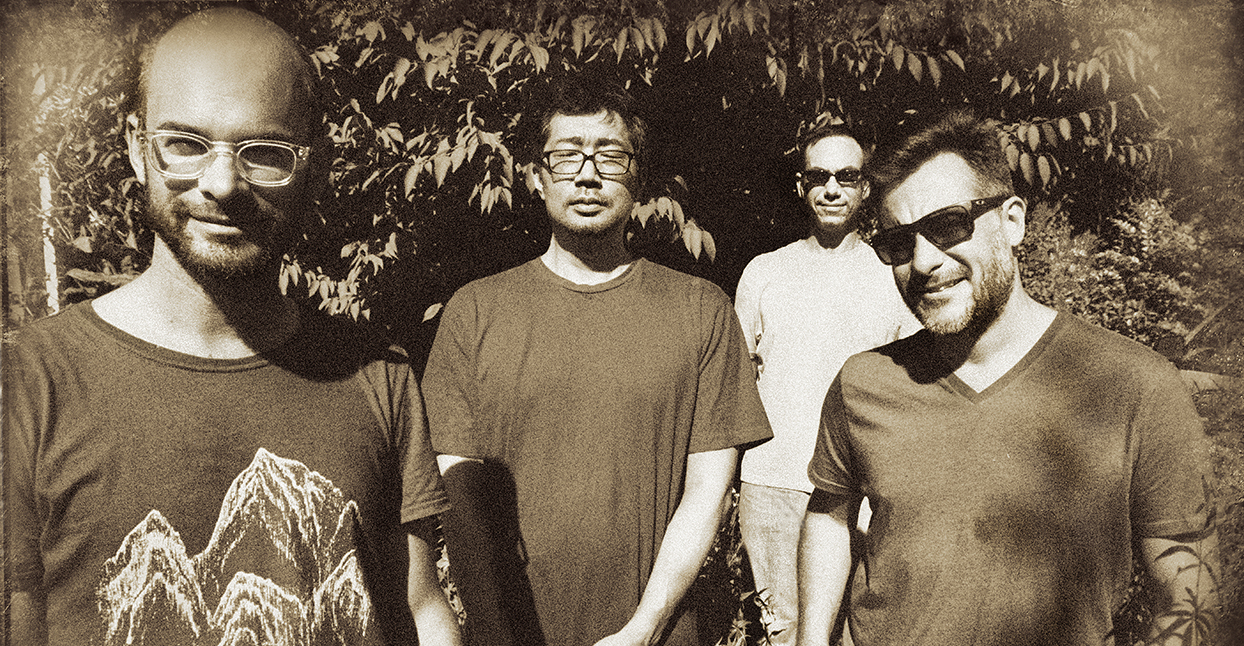 "As soon as it sounded cohesive, I rendered it and didn't second guess it. I often played the last note and posted [the release] minutes later."
It's hard to say if there's a right way to release an album in 2016. Does one follow the boilerplate schedule: put a completed album in the calendar for release anywhere from three to six months into the future? In recent years, the music industry's rusty mechanics have adjusted to the fast and often unpredictable schedule of digital press; sure, there are big-name surprise album drops sometimes—but largely the train keeps rolling: the ideals of publicity are favored over the instincts of creation.
To buck this standard, artists often have to be willing to sacrifice certain benefits of proceeding down the (often costly) assembly line (press outreach, release shows, and so forth) that are built in to ostensibly aid the record in reaching listeners' ears. Matt Christensen was born ready. A Chicago instrumentalist and founding member of longtime ambient avant-rock trio Zelienople, Christensen prefers a more organic process for creating and releasing music. When Christensen began uploading his recordings directly to Bandcamp, he discovered a medium that was perfectly tailored to his creative reflexes.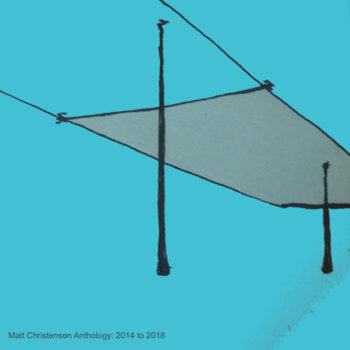 .
00:10 / 00:58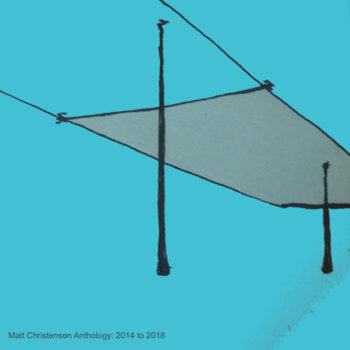 Over the past year, Christensen has posted 13 releases to his Bandcamp page, most of which are full-length albums. "I was surprised at how naturally things came out," Christensen recalls. "This was kind of a diary. As soon as it sounded cohesive, I rendered it and didn't second guess it. I often played the last note and posted [the release] minutes later."
Some pieces were conceived, composed and released just moments after being captured, while others were benched projects being afforded a fresh look, another layer or compression—and, in several cases, an opportunity to complete composites that were nearly 20 years on in the archives. "When you're writing songs all of the time, you have nowhere to put them. They would just go on a shelf," Christensen says. "Now I can move onto the next thing, which enables me to record more and validates my ideas."
.
00:10 / 00:58
We as an audience often critique musical abundance on the basis that the meal is beyond the appetite; listeners can become frustrated by an inability to consume, categorize and mentally capture what they're listening to with so much out there to take in. It's easy to label artists with higher-than-average output as producing too much to maintain a standard of focus or development. For Christensen and for likely thousands others like him, the process of creation is a sacred—and not necessarily linear—experience that doesn't need to be alienated from recording and production.
Along with the digital medium Christensen found in Bandcamp came a tremendous amount of freedom and momentum for him as an artist. Material on a tedious physical and promotional release timeline felt tired and out of step with his creative progression. "You've heard it so many times. You totally lose perspective on it," Christensen claims, regarding his experiences with the work he's submitted to traditional record campaigns.
So does this change in artistic process also change the listener's experience? Christensen's music isn't merely the story of an unorthodox method or stiff contrariness. His work is assuredly personal, contemplative, placid, full of wonderment and light. Digging into Christensen's year-long spree via his Bandcamp page feels like a highly reverent and easily appreciable experience. Unpacking different modes and approaches within the work demonstrates that he's working boldly and confidently with a rich array of ideas. An ongoing theme in Christensen's work is a string of albums he defines as "the author series," impressionistic recordings tracing the artist's contact with a number of literary works including Women by Charles Bukowski, You Can't Win by Jack Black and Sonny's Blues by James Baldwin. "I would wait until I finished a book," Christensen says. "And I would think about the moments that stood out to me, the things that I remembered. Those were the emotional resonances."
.
00:10 / 00:58
Sonny's Blues pins layers of  arpeggiated strings over searing crackles of electric guitar riffs. Sleep finds Christensen improvising by feeding a Fender Rhodes through a long delay and creating deep, otherworldly textures. Prowl is a puzzling, hallucinatory episode of bellowing noise and cavernous beats. Looming organ drones, groaning bass synth patterns and a surprisingly rhythmic current of drum machine sequences run through this strange and delightful exception in the discography. Industrial in tone, Prowl smacks terrifically of the murky, plodding experimentalism found on labels like Manchester's Modern Love.
After this luminous exposition of recorded material, Christensen has decided to wrap things up for a short while, at least on the public forum of his Bandcamp page. In an arrangement with Berlin's Miasmah Recordings, he has agreed to take a break from his self-publishing activity until the end of 2016 (to allow him to focus on his new LP for them, Honeymoons, due out September 29th). Being able to witness the artistic growth and development exhibited via this series of digital releases makes the prospect of a physical album all the more captivating, however. At any rate, I suppose we have enough to listen to until then.
—Joseph Darling