FEATURES
Mateo Kingman Infuses Pop and Hip-Hop with the Pulse of the Ecuadorian Amazon
By Amaya Garcia · September 08, 2016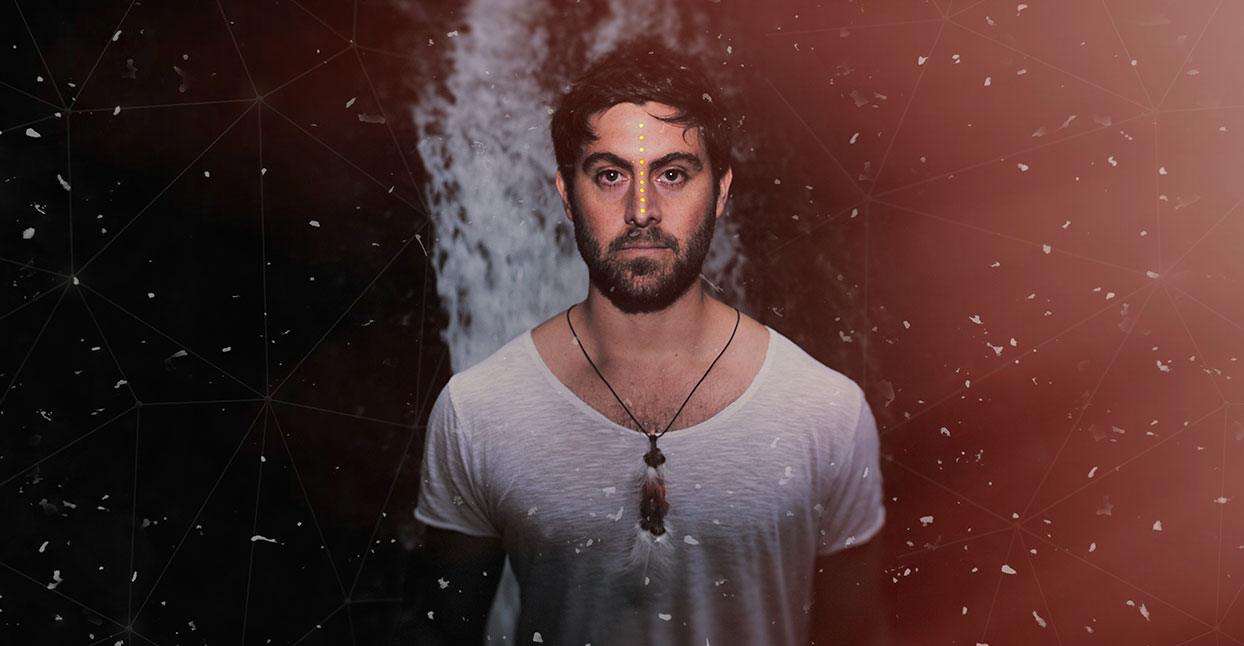 In the public consciousness, the Amazon mostly exists as a place shrouded in mystery. There are plenty of tales written by people who have visited the area, but first-hand experiences written by people who actually live in the region are hard to come by. Even tougher to find are stories that focus on the cultural identities of the people who make the Amazon their home. In that sense, Mateo Kingman could be considered the Ecuadorean Amazon's ambassador to the world: a friendly raconteur with a deep, personal connection to the land, who decided to take on the task of translating his surroundings into sound.
"I feel like you can only go in-depth on what you know, and what you have lived and felt," Kingman says. "This record is a snapshot of that stage in my life when I was really connected to all of these natural elements: water, earth, birds, the spiritual power of the jungle, the heat, the trees, the simplicity of the people, and traditional Amazonian medicine." Listening to his debut album, Respira, it's clear that Kingman has gone to great lengths to present his experience in a truthful light, giving listeners a close look at life and spirituality in the rainforest.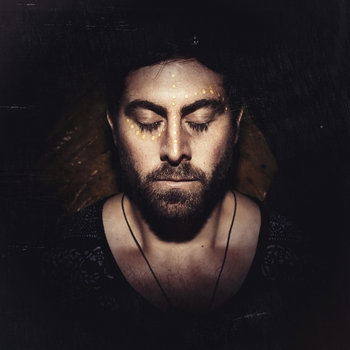 .
00:10 / 00:58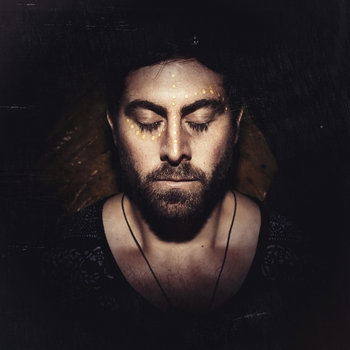 It took Kingman four years to develop his signature sound, a frenetic mix of synthesizers, drums, and traditional instruments from the Ecuadorian Pacific—the bombo esmeraldeño and the guasá. The songs are fleshed out with experimental field recordings Kingman made in his hometown of Macas in the Amazon. "I'm really interested in rescuing a lot of elements from traditional Ecuadorian music," he says. "At the same time, I didn't want the album to be an exact reproduction of what has already been done. I wanted to innovate and experiment with new tools. And so [on the album] we have a bombo esmeraldeño, played with a stick and leather, but then we have an 808 processing it." String sections are plentiful, some of which, Kingman explains, were recorded with the guitalele —a small guitar with a sound similar to the Venezuelan cuatro.
Being raised in the Amazon meant Kingman was cut off from the world of pop, which heightened his focus on regional influences. His music is ruled by strict percussive structures, while his lyrical flow borrows liberally from Latin American hip-hop. But in his view, he's an accidental rapper. "It was difficult for me to sing and sustain long notes," he explains. "That's when I realized that I could use lots of words in a small amount of space. I hadn't even heard that much hip-hop in my life. I'm not a hip-hopper, I don't have much education when it comes to that. For me, it was very simple: I can use lots of words as a percussive element. The singing came later."
Alternating between rapid-fire delivery, and soft, steady melodies, Kingman relays stories about his time in the Amazonian city of Macas, surrounded by the Shuar people. He mostly sings about daily life, but he doesn't shy away from exposing the social and environmental issues facing the region. Above all, Respira is a profound work of introspection, the kind that happens when a person is deeply vulnerable to the elements. Songs like "Sendero del Monte," about embracing the fear of getting lost in the jungle, are full of the kind of naturalistic metaphors common to the Latin American songbook. They're similar in style to some of Kingman's major musical influences—folklorists like Simón Díaz, Atahualpa Yupanqui, Inti Ilimani and Violeta Parra, and traditional Ecuadorian musicians, like Segundo Nazareno y Papá Roncón.
.
00:10 / 00:58
Kingman's relationship with nature is the driving force behind his creative process, but there's also a ritualistic component to his music, which is informed by his practice of ancient Amazonian medicinal rituals. "There are a lot of experiences I've had taking plants that have connected me to different things," he states. "There's a track called 'Respira' in which I repeat three words. It's like a purge—a cleanse. My work [in ancestral medicine] strongly influences my writing and my way of re-telling these experiences."
Kingman's debut comes on the heels of an impressive renaissance in Ecuadorean popular music, spearheaded by Andean electronic wunderkind Nicola Cruz. Cruz's alliance with ZZK Records brought its founder, Grant Dull, to Ecuador, where he met a new class of musicians who were updating folkloric traditions, sounds and instruments by blending them with electronic music, rock and hip-hop. As a result of this journey, Dull founded the ZZK imprint, AYA Records; Kingman's Respira is their inaugural release. What binds all of the musicians together is their shared emphasis on serious musicological research.
"For a long period of time, traditional music in Ecuador stopped progressing because of external influence," Kingman explains. "That's crazy. Now, young artists like us [Nicola Cruz, Quixosis, etc.] are finding a wealth of musical resources that haven't been tapped into. We're just a group of friends who started each exploring their own region. Nicola, for example, with the Andes; there are other people who experiment with Afro music from the coast, others with the Amazonian part."
When he first started making music, Kingman thought that developing an understanding of traditional Ecuadorian music was secondary—he just wanted to do his thing. But as his visibility grew, so did his desire to represent the traditions and sounds of the Ecuadorian Amazon in a respectful manner, lest he contribute to the trivialization of his own heritage. Other musicians in the scene—like EVHA, a band to which Kingman belongs, and rapper Guanaco MC—are following suit.
"I think it's a first step, what's happening with Nicola [Cruz] and all the other musicians," he says. "It's a small step, and I think it would be irresponsible on our part not to go even deeper. Because of these things that are happening musically, the world's eyes are slowly upon us, and it's our responsibility that, when everyone takes a second look at Ecuador, they can see real, profound things that tell the story and meaning of our music."  
—Amaya Garcia