FEATURES
MAST Meets Monk…With Electronics
By Philip Freeman · January 23, 2018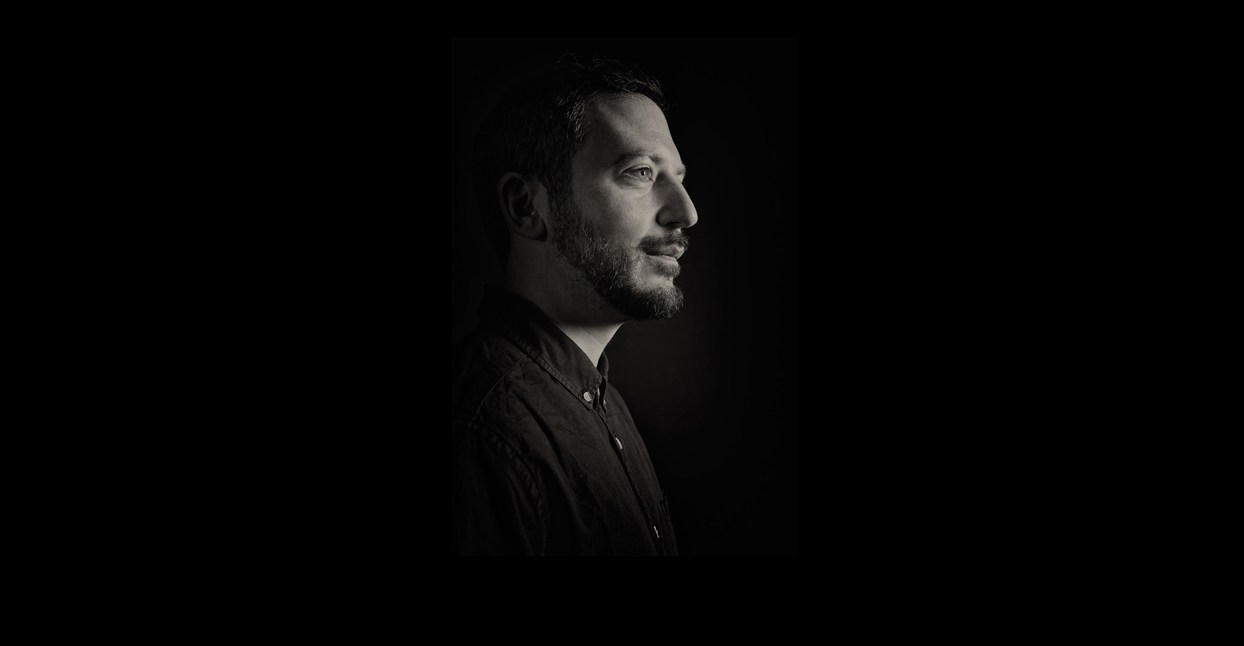 No one who heard guitarist Tim Conley's previous album as MAST, 2016's Love and War, would have seen his latest project coming. Conley, a Philadelphia native who spent childhood summers sailing at the Jersey shore, came up with a metaphor to explain the choice of MAST as musical nom de plume that he relates with total guilelessness: "This might be a little hippie, but if the music is the wind, the sail would be the instrument that catches the music, and I'm the mast that's holding the sail that catches the music."
.
00:10 / 00:58
Love and War explicitly followed a three-act storytelling structure. Conley and a variety of guests from across the spectrum of jazz and electronic music—like keyboardist Louis Cole, saxophonist Gavin Templeton, bassist Tim Lefebvre, and drummers Makaya McCraven and Anwar Marshall—created pieces that traveled across a broad landscape of moods, while multiple singers and rappers offered bits of narrative and characterization. "I've always tried to have each album not be a group of singles or a group of tracks," Conley says, "but have them all flow into each other so it's all one big piece." Thus, Love and War wound up being more like three long pieces than an assemblage of shorter ones.
He's taken the same approach on his latest release, Thelonious Sphere Monk, which, as its title suggests, is a collection of versions of pieces by the legendary jazz pianist. They're not just arranged for a jazz ensemble, though; this is a multi-layered suite that combines electronic keyboards, programmed rhythms, and samples of Monk's own voice from interviews with horns, live drummers, and Conley's guitar. McCraven and Templeton are part of the ensemble again, joined by trumpeter Daniel Rosenboom, saxophonist Chris Speed, trombonist Jonah Levine, pianist Brian Marsella, and bassist Jason Fraticelli.
Speed is a real MVP, deconstructing "Well You Needn't" over a thumping, buzzing rhythm track that's somewhere between Autechre and DJ Krush. "Evidence," featuring three horns (Rosenboom, Levine, and Templeton) and one keyboard that sounds like a robot singing the piece's melody while another adds "Rockit"-era Herbie Hancock-like flourishes, is a great choice to launch the album proper, as it immediately tells the listener that this is not a reverent (no pun intended) treatment of Thelonious Monk's music.
At the same time, there's a real risk to exploring Monk compositions using synths and programmed rhythms. His melodies drew power from the lurching beat he imposed, dragging the music around no matter how hard his drummers tried to keep things on the straight and narrow. And Conley was keenly aware of the pitfalls going in. "I think the number one thing that I wanted to avoid was making a Thelonious Monk record that's cheesy or lame," he says. "And I think incorporating synthesizers and electronics could potentially go in that direction. So that was something I was mindful of from day one—Monk has this rawness, at times an unapologetic rhythmic jankiness to his playing, and that can be achieved with electronics, I believe, if you incorporate that same kind of rawness. It can be [about using] a little distortion, hitting the keys a little bit harder…you can get that with electronics, even incorporating flat nines and things, harmonically you can get that."
When Marsella's piano is heard, it's filtered to sound old-timey, like it's playing in a haunted house, or whatever studio Tom Waits records in. On "'Round Midnight," he and Conley team up for one of the few passages to feature obvious guitar, as well as subtle upright bass, but it's the stuff that should be in the background—synths that swell and whisper like strings filtered through haze—that's oddly dominant.
.
00:10 / 00:58
Although Thelonious Sphere Monk is a highly structured, studio-based work, Conley enjoys presenting the music live—he recently played at Winter Jazzfest in New York. "The configuration to pull this off," he says, "is my electronic setup, which includes a controller to trigger samples and beats, and [allows me to] improvise with a lot of these sounds, so it's not just pushing play and letting the tracks go. It's looping things and building these tracks live. And accompanying that is a real human being drummer [he laughs], upright bass and at least two horn players."
Though he came up on the East Coast, Conley has been based in Los Angeles for the last five years, and he's seen the local scene explode, particularly in the post-Kamasi Washington era. "I think it's been building for a little bit of time," he says. "Even before the Kamasi renaissance, there's a lot of East Coast, New York musicians that moved out here, artists in San Francisco that are getting priced out and moving down to L.A., and with all that new artistic energy down here, we're very lucky that we have some new venues opening that are catering to jazz or improvisational groups, or maybe they're doing a jazz night once a week or something like that. So there's a lot more gig opportunities, there's a lot more musicians out here, and I think it's really fueling a healthy competition. Everybody is just playing better, because you're playing more and you're going to see your friends play. You're learning how they're approaching music or improvisation, and it's just bringing everybody up."
-Phil Freeman